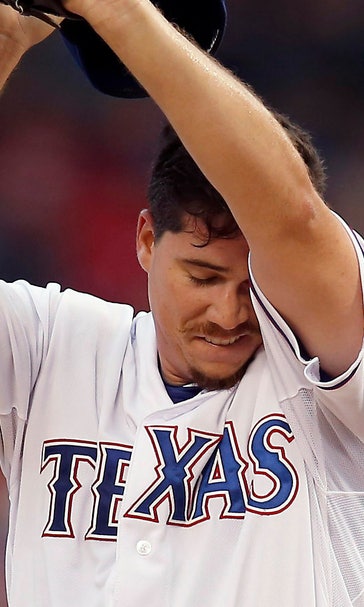 Gonzalez doesn't make it out of second in Rangers' loss
July 4, 2015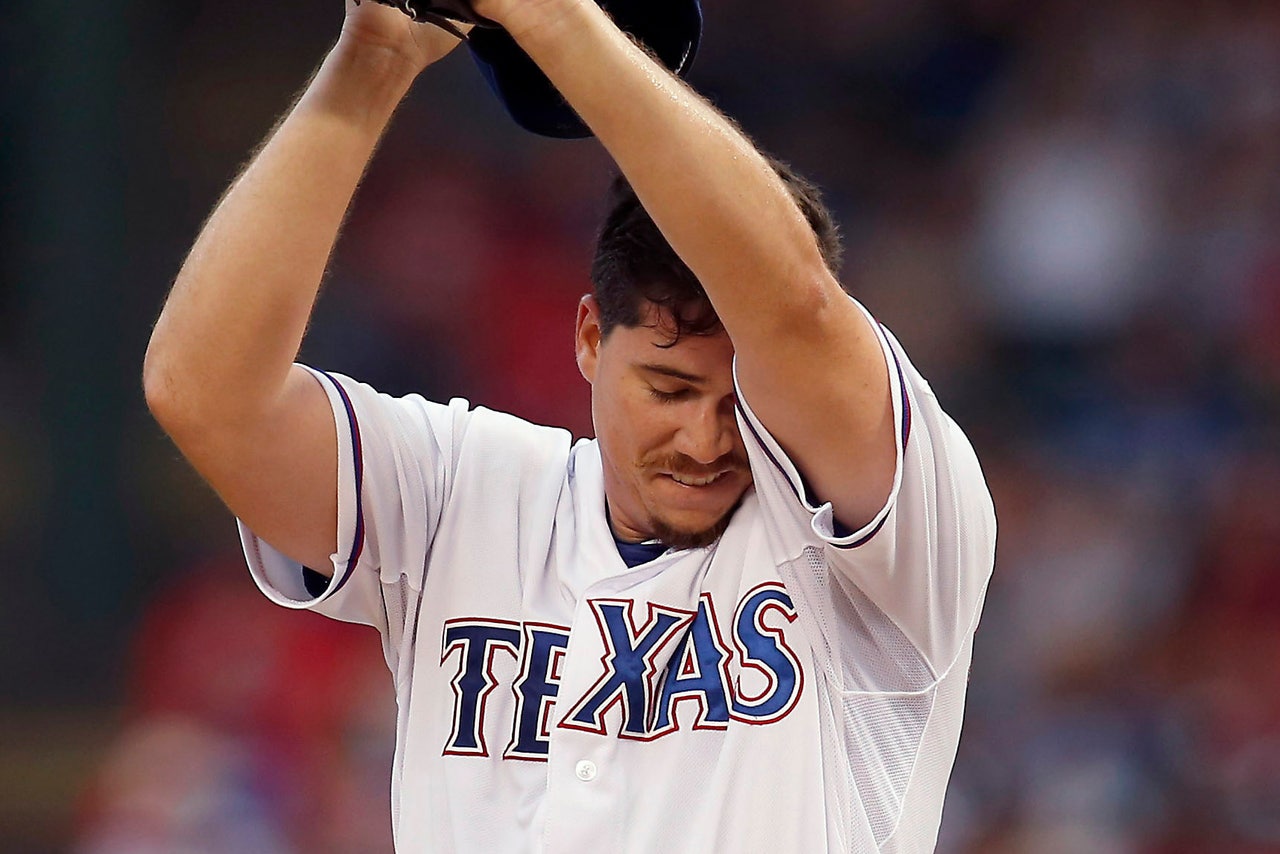 ARLINGTON, Texas –€" Chi Chi Gonzalez has found out in the last couple of weeks that things aren't going to come as easy as they did in his first four starts in the major leagues.
The rookie right-hander was rocked for the second time in three outings Friday as Los Angeles chased him in the second inning on its way to an 8-2 rout of the Rangers.
Gonzalez threw 39 pitches to retire two batters in the second inning and was charged with six runs in his 1 2/3 innings. Gonzalez has seen his ERA jump from 0.90 after his June 16 start against the Los Angeles Dodgers to 3.74.
The slump is coming at a bad time for Gonzalez with the veteran rotation members getting healthy. Matt Harrison is likely to start Tuesday and while Gonzalez figures to get another start before the All-Star break, the Rangers should have Martin Perez healthy once the season resumes July 17 and Nick Martinez should also be back.
That could make a rotation spot tough to come by for Gonzalez. Friday night outs were hard to come by for him. He worked around a hit in a 13-pitch first but that was it for the good news.
"I'm trying to do what I did my first outing and balls aren't falling where I want them to," Gonzalez said. "I'm not hitting the exact spot I want to. It's the same old thing." He gave up consecutive singles to start the second and then walked Matt Joyce to load the bases. C.J. Cron's RBI single put the Angels up 1-0 and after retiring the next two batters, Gonzalez gave up a three-run double to Kole Calhoun on a 3-2 pitch.
Texas manager Jeff Banister allowed Gonzalez to face Mike Trout but he walked him, ending his night after a 32-pitch second inning. Anthony Bass replaced Gonzalez and had to face four more batters before the top of the second ended with the Angels up 6-0.
"He didn't really nail the bottom part of the strike zone like he normally does," Banister said. "It got away from him a little bit in the second inning. He got behind a group of hitters. They used the wide side of the field, the middle of the field. When he had to come back over the plate they hit the baseball."
Banister said the Rangers will monitor Gonzalez, who has now thrown 86 innings this year, like they would any other young pitcher.
Gonzalez just wants to get back on track.
"I'm trying to stay positive," he said. "It's baseball. It's a game. It's fun. You win some, you lose some. I'm upset, sad I didn't give my team that full chance but it's just another day."
MORE FROM FOX SPORTS SOUTHWEST: 
- PHOTOS: Cowboys Cheerleaders Auditions
- Ranking NFL quarterback salaries
- Oldest player on every NBA team
- College football's highest paid coaches in 2014
---
---