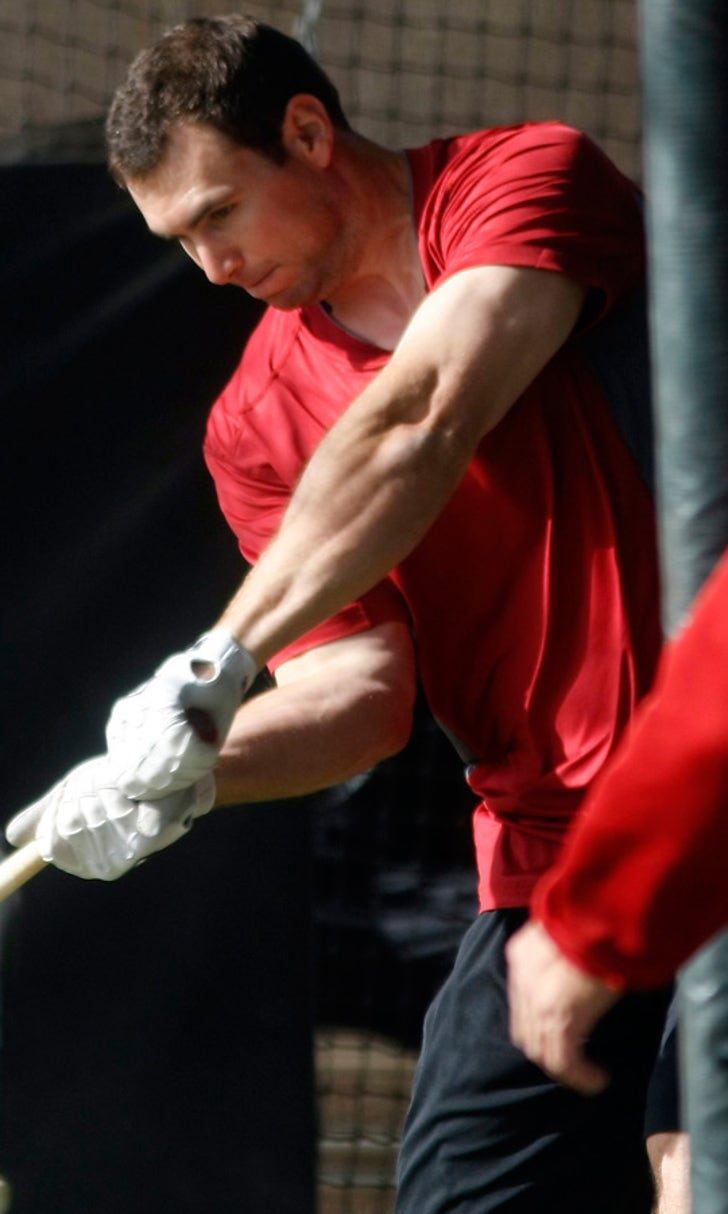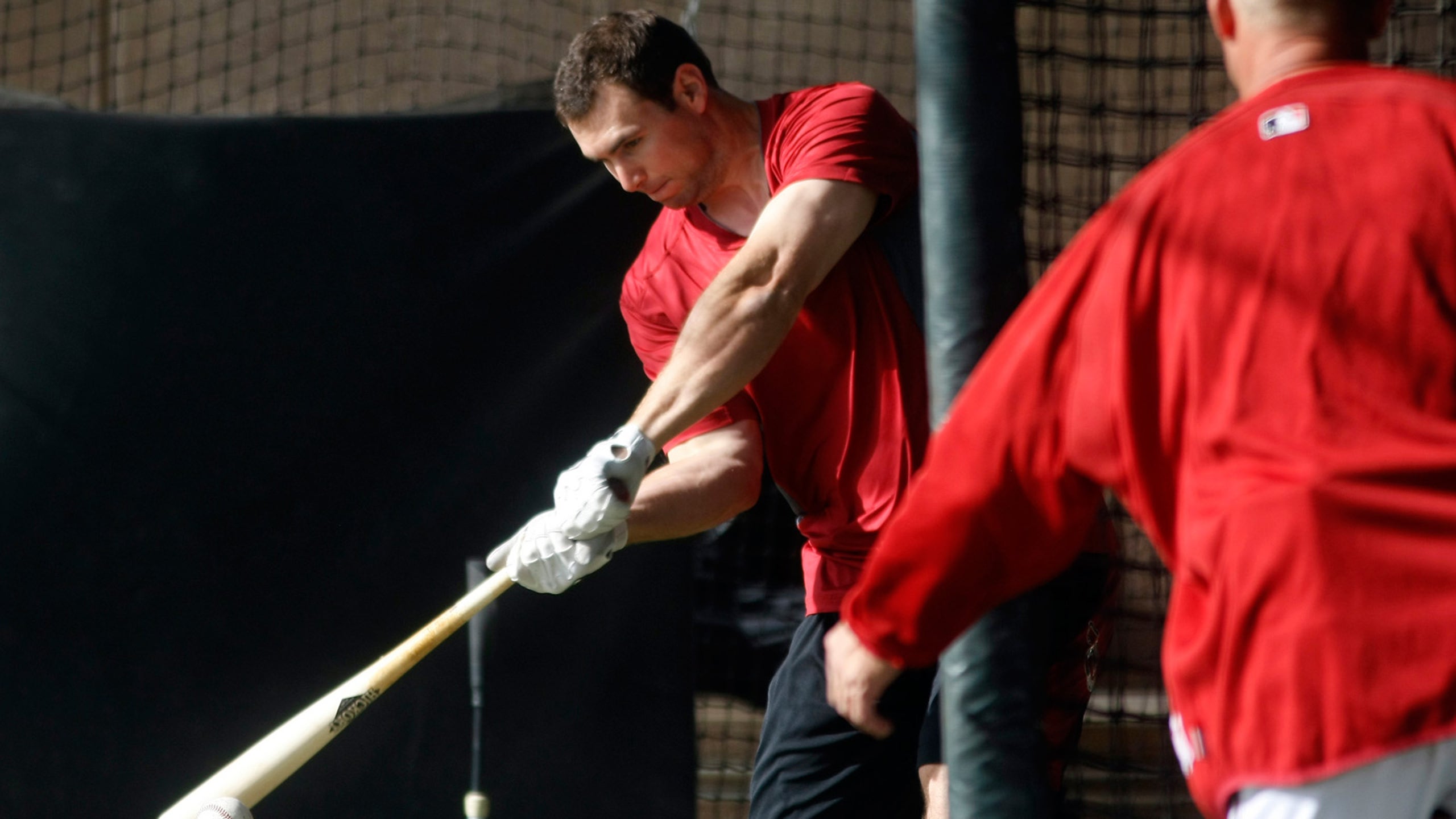 Goldschmidt quietly goes about his (All-Star) business
BY foxsports • February 24, 2014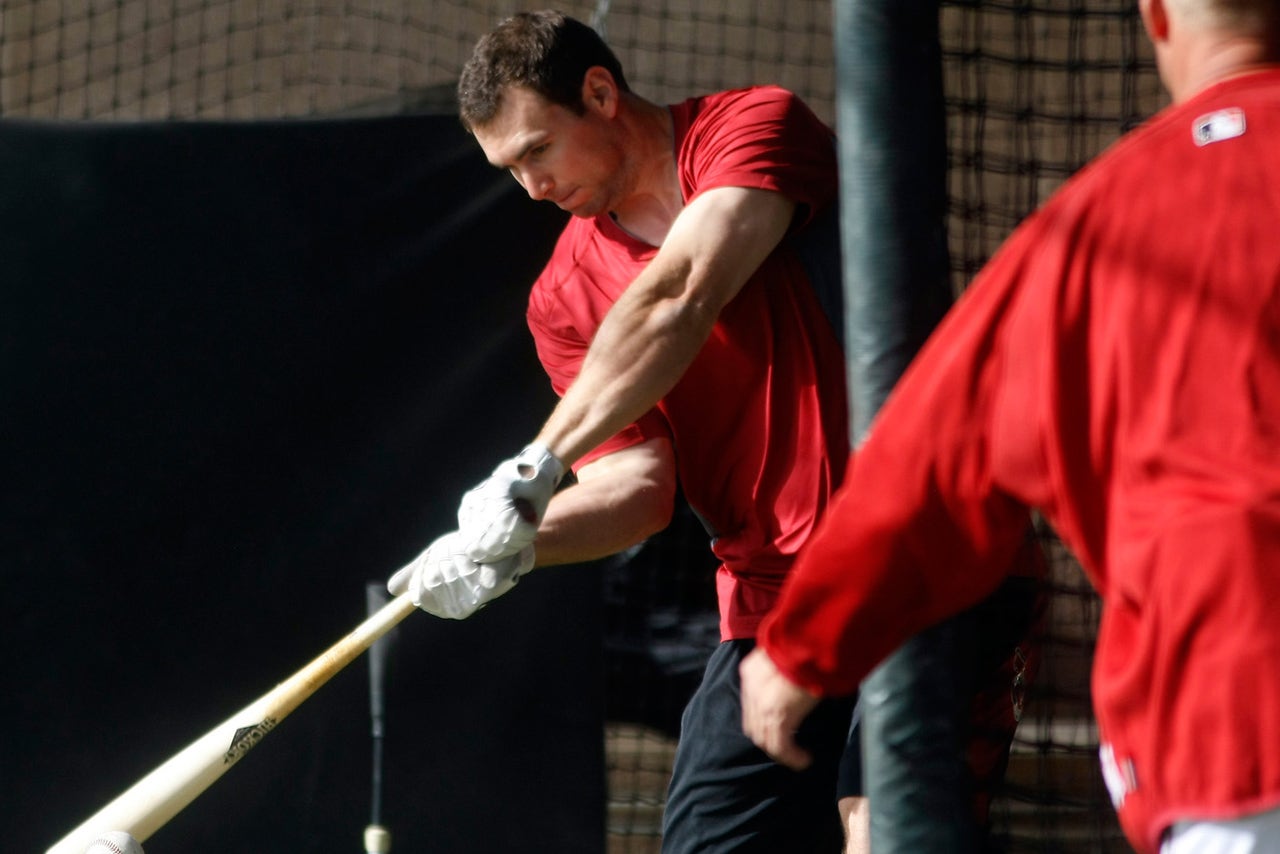 SCOTTSDALE, Ariz. -- The Rawlings operatives held their photo shoot with Paul Goldschmidt early Monday morning, maybe because a Gold Glove looks so right when it is framed by an Arizona sunrise. Goldschmidt did not set the schedule, but he would not have argued. No Diamondback seems to deserve attention more or need it less than Goldschmidt.
Goldschmidt had the most productive offensive season in the National League in his second season as a regular in 2013, even as teams pitched more cautiously to him in the final months following his first All-Star game appearance. He hit .302 with 36 home runs, tying for the league lead with the Pirates' Pedro Alvarez. Goldschmidt led the league in RBI (125), slugging percentage (.551), extra-base hits (75), OPS (.952) and total bases (332). In addition to the Gold Glove, he won the NL Silver Slugger award at first base. He also placed high in grace. When Alvarez's teammate, Andrew McCutchen, won the NL MVP award, Goldschmidt was nothing but complimentary.
When talk turns to his 2013 season, however, he prefers to shift the focus forward.
"We all start with ho hits, no RBIs, no average," Goldschmidt said.
"It doesn't matter what happened. You have to prove yourself every day."
Goldschmidt did his best work when it mattered most last year, leading the major leagues in go-ahead homers, walk-off homers and homers after the eighth inning. He beat the Cubs with a grand slam June 1, did some homework while on the team charter to St. Louis while finishing degree work in management from the University of Phoenix, and then beat the Cardinals with a 14th-inning single June 4 and another grand slam June 5.
As good a season as it was, the only number Goldschmidt seems concerned about is 81-81, the D-backs' record the last two years.
"We all have goals, but I am not up there trying to hit a certain number of stats," Goldschmidt said. "For me, I just want to show up and work hard every day and try to get better and help the team win. Those are things I can control. Some number, a guy makes a diving play on you and you don't reach your goal, it's going to be a disappointing year? For me, that stuff is out of your control."
The stuff Goldschmidt can control, he works at. Manager Kirk Gibson said recently that Goldschmidt humbles himself before his teammates while doing his daily fielding drills, although Gibson did not amplify. Goldschmidt said he is doing the same drills he has done every year since his first major league camp in 2011, when he was non-roster invitee. He also hit first spring training home run at Salt River Fields that year.
"Goldy is Goldy," Gibson said. "Goldy is just trying to continue to get better at everything that he does. He has enthusiasm every day. He's dedicated; never has a bad day. He's always looking to give everybody else the credit. He always is keeping himself in check. He is very good at it. It starts with his foundation and his ability. He kind of always doesn't get too far from that. He's had some pretty good years since he has come up, but he's humbled to death to make sure he doesn't think he has it figured out. It's just good habits."
When Goldschmidt first arrived amid the D-backs' pennant drive in August 2011, some analysts criticized his swing as being too long -- as if it had to stay that way. Goldschmidt shortened his swing to the tune of 43 doubles in 2012 and his second-place finish in the MVP race last season. He worked on his fielding enough to win a Gold Glove.
Gibson said it's the way Goldschmidt is wired, and it shows every spring.
"He works on ways he can physically execute, and the mental part of the game is very good," Gibson said. "He's a quick study. You'll see him work on things on spring training that he'll want to take into the season. I know he has in the past. And it helps him in big situations because he trusts it." 
And if the rest of the baseball world is a half-beat slow on the uptake ...
"I'm not worried about that. He's on our team, and he's a damn good ballplayer," Gibson said.
Goldschmidt has helped the organization off the field, too. He accompanied D-backs president/CEO Derrick Hall on a goodwill visit to Australia in November, even trying his hand at cricket. He was part of the D-backs' delegation to Beverly Hills, Calif., in December when the team wooed free-agent pitcher Masahiro Tanaka. And when Goldschmidt is not otherwise occupied, he seems drawn to Salt River Fields. He and his wife, Amy, live in the Valley, and he has been a regular at the batting cages at Salt River since October. 
"He's a special individual. I hate to say even special ballplayer," said Diamondbacks general manager Kevin Towers, who proved prescient when he signed Goldschmidt to a five-year, $32 million contract extension that with options could keep Goldschmidt in Arizona through 2019.
"Very unique. In all my years, I have not been around many like him. He's a performer. He's a (college) graduate. Incredible teammate. In the morning, he beats all our trainers here coming to work out in the offseason. In a very short period of time, he has become the face of this organization."
The face would probably blush if he heard that.
"You just have to understand that this is a team game," Goldschmidt said. "Last year's over. It was a good year. It was great. It was fun. But you have to start over and go out and try to win. We want to win the World Series. Besides that, who cares what happens?"
Follow Jack Magruder on Twitter
---
---