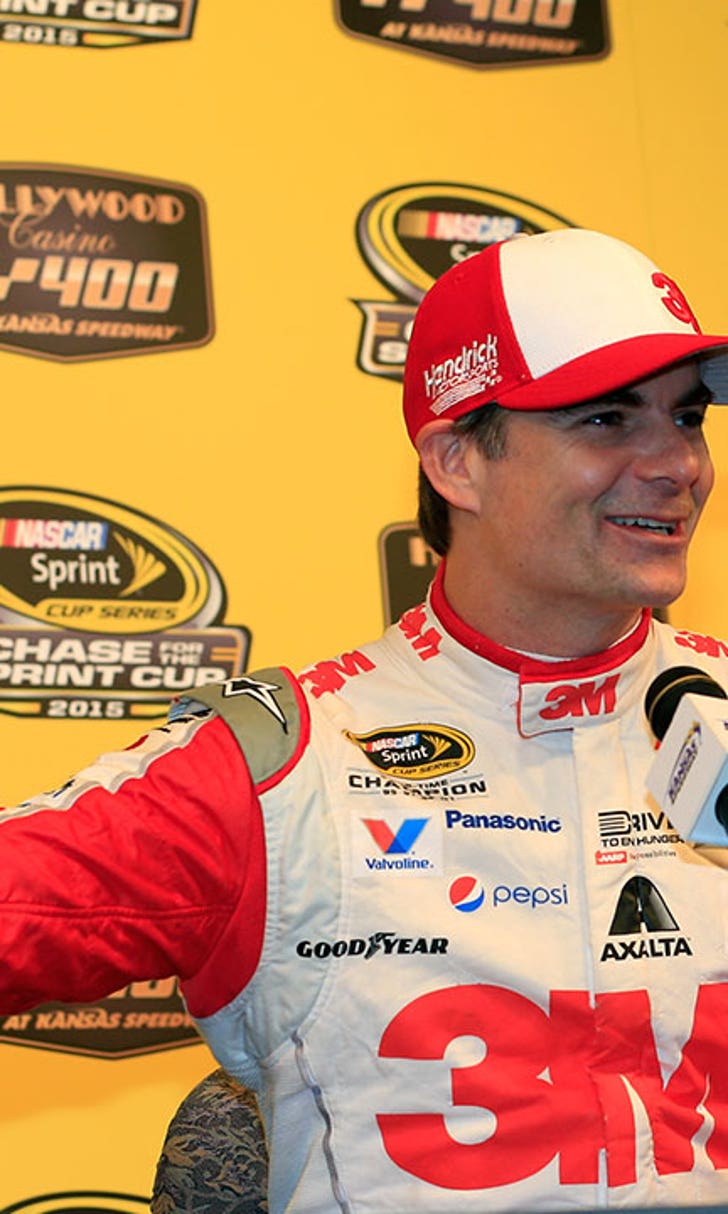 Gifts keep coming for Gordon, but where's he going to put them?
BY Jared Turner • October 16, 2015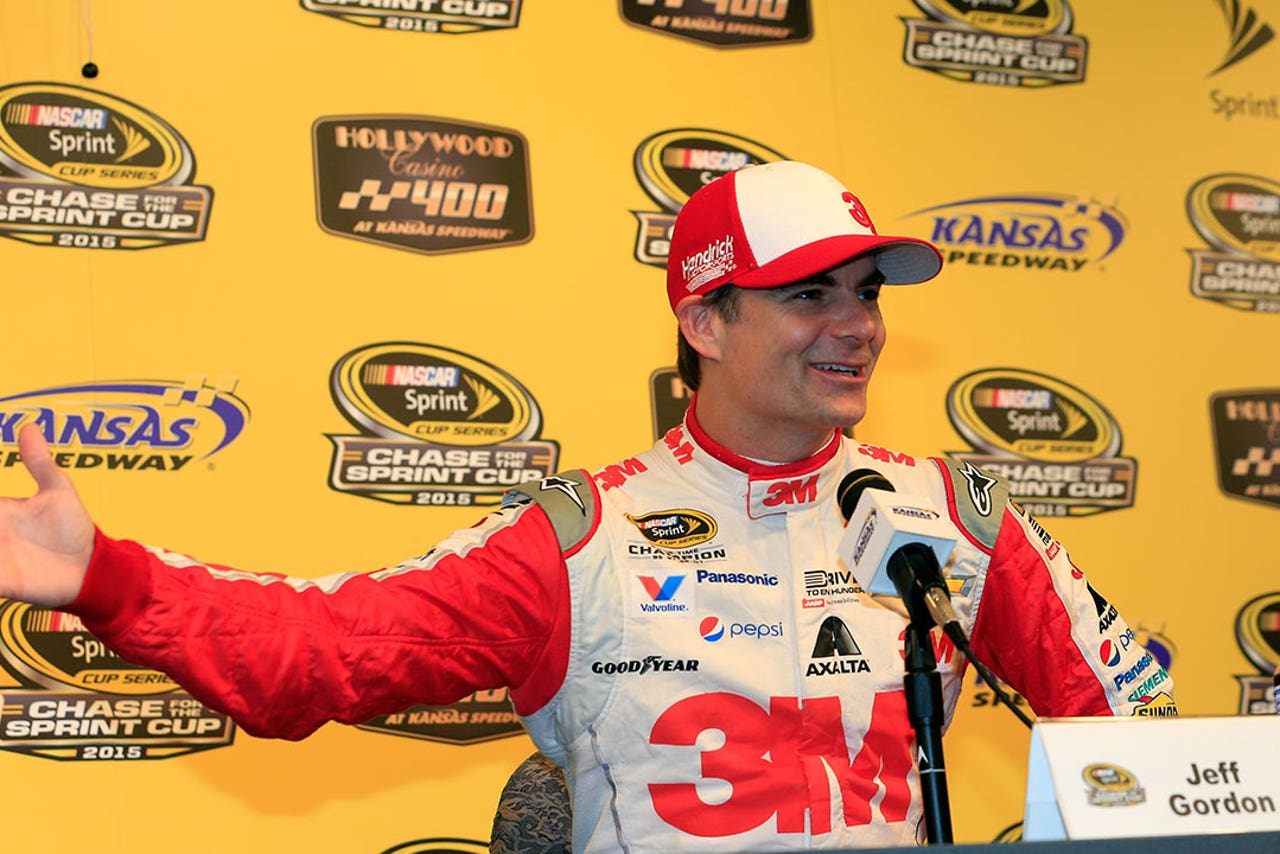 All year long, racetracks have showered Jeff Gordon with gifts to honor the four-time Sprint Cup Series champion during his last full season in NASCAR's top division.
A gift that Gordon received Friday at Kansas Speedway carries extra special significance, however.
A group of high schoolers from the North Kansas City School District presented the Hendrick Motorsports driver with a hand-built replica of his first quarter-midget, affectionately known as "The Fuzz Car."
"My stepdad (John Bickford) has been on the hunt for that car because we had somebody who came to us and said they had it, and then I think we researched it and found that wasn't it," Gordon said. "Obviously, I thought that car being the very, very first car that I ever drove would be pretty meaningful to have. So we've been out there on social media and everything else trying to hunt down this car. This is the closest that I'm going to come to it until somebody reveals that car. We call it the 'The Fuzz Car' because whoever ... got it to us painted it with a paint that literally felt ... it was like a fur. It was the strangest thing ever, but we called it 'The Fuzz Car' because it was fuzzy, and we won some races with that car, so it's got a lot of history."
History not just for him.
"This goes further than just me; this goes to my family," said Gordon, a father of two. "My kids are going to think it's cool, but my stepdad and my mom that have memories of that first car."
Prior to the students presenting Gordon with the replica car, members of the Kansas City Chiefs gave Gordon a team jersey featuring his iconic car number, the No. 24.
Does Gordon, who remains in the hunt for a fifth Sprint Cup title as his career nears its conclusion, ever grow weary of the seemingly endless stream of gifts from tracks?
"No, that doesn't get old," he said. "I understand this is my final year and we are winding it down and the tracks are paying tribute, and I appreciate that very much."
The only challenge in all of it is finding somewhere to keep all the farewell presents, which Gordon acknowledged on Friday remains a work in progress.
So far, he doesn't have one particular location in mind.
"I haven't put a lot of thought into it yet. There are a lot of things that have to be sorted out when the year is over," he said. "Things that usually happen during the offseason, that will be one of the things on the list. We have a warehouse of things that are personal items of mine that we store. But we haven't turned it into a facility where we showcase it; it's not a place where people come and visit. But there are always opportunities at the Hendrick museum, at the (NASCAR) Hall of Fame, at our offices, to showcase some of the items that we have." 
---
---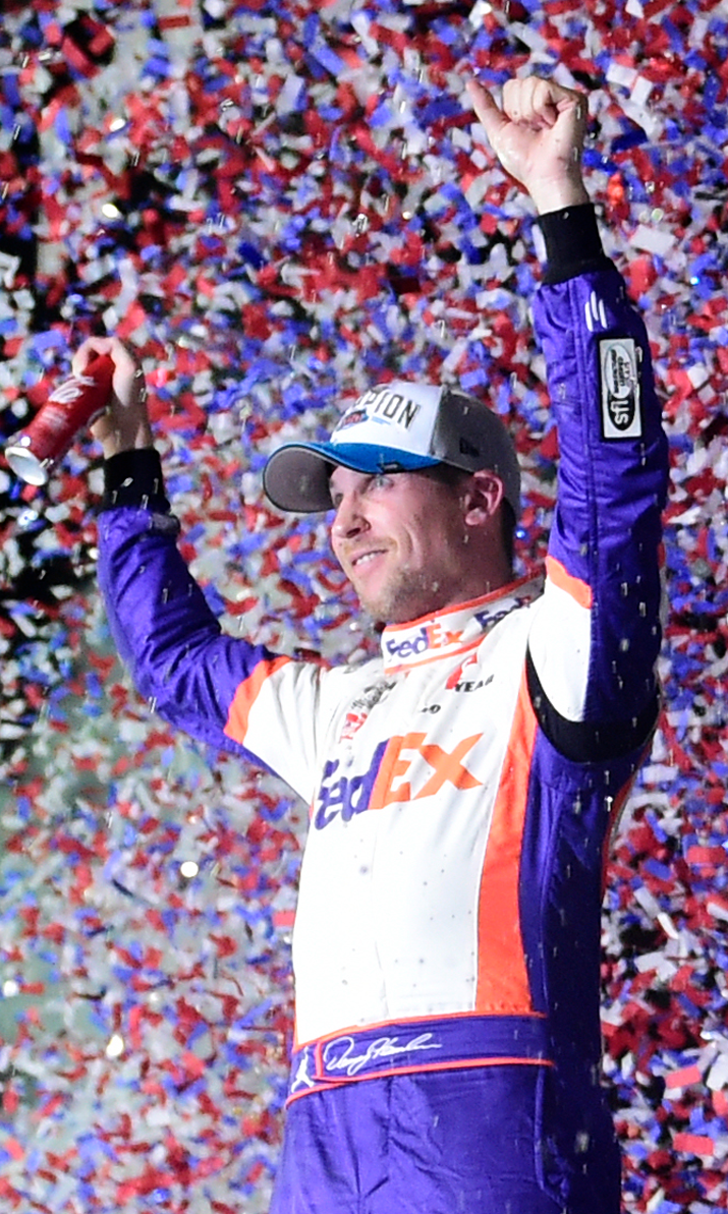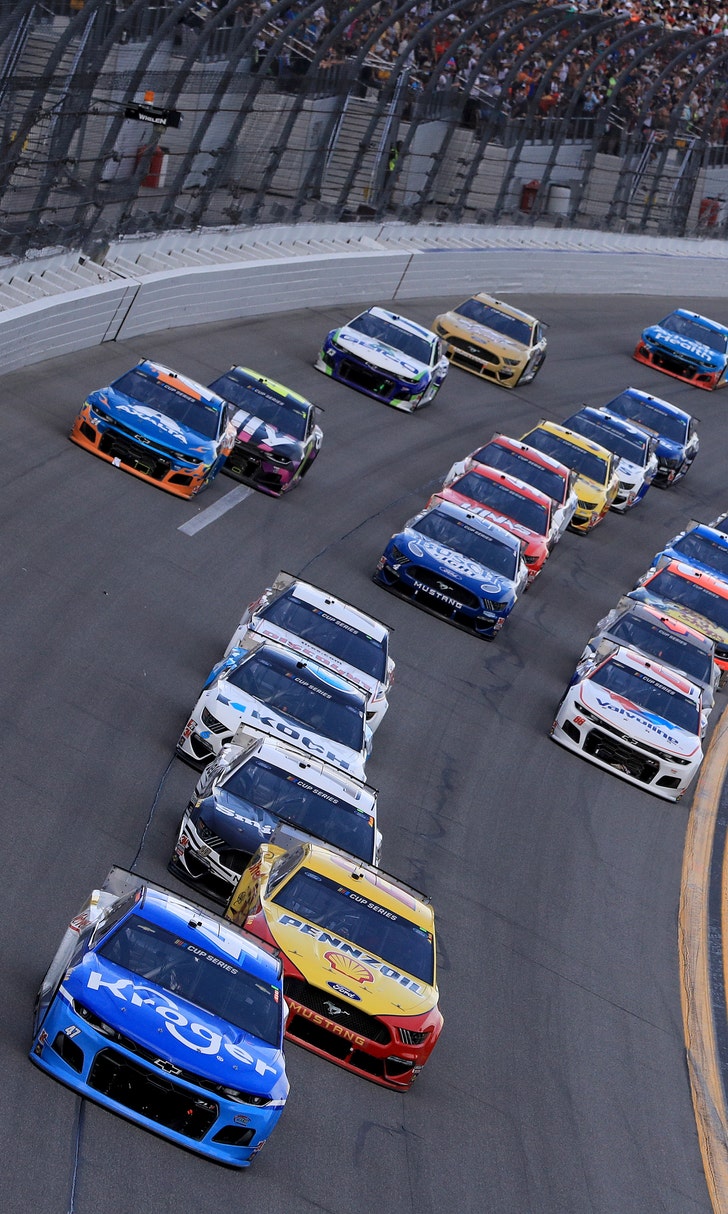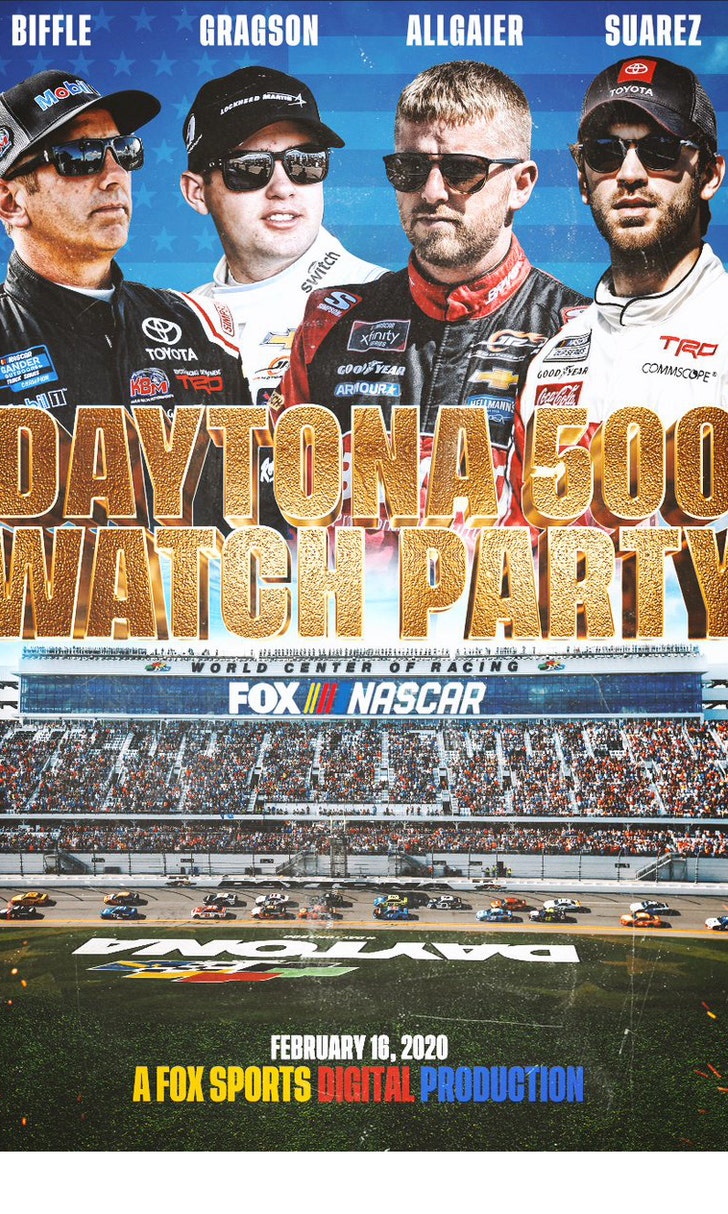 The Daytona 500 Watch Party!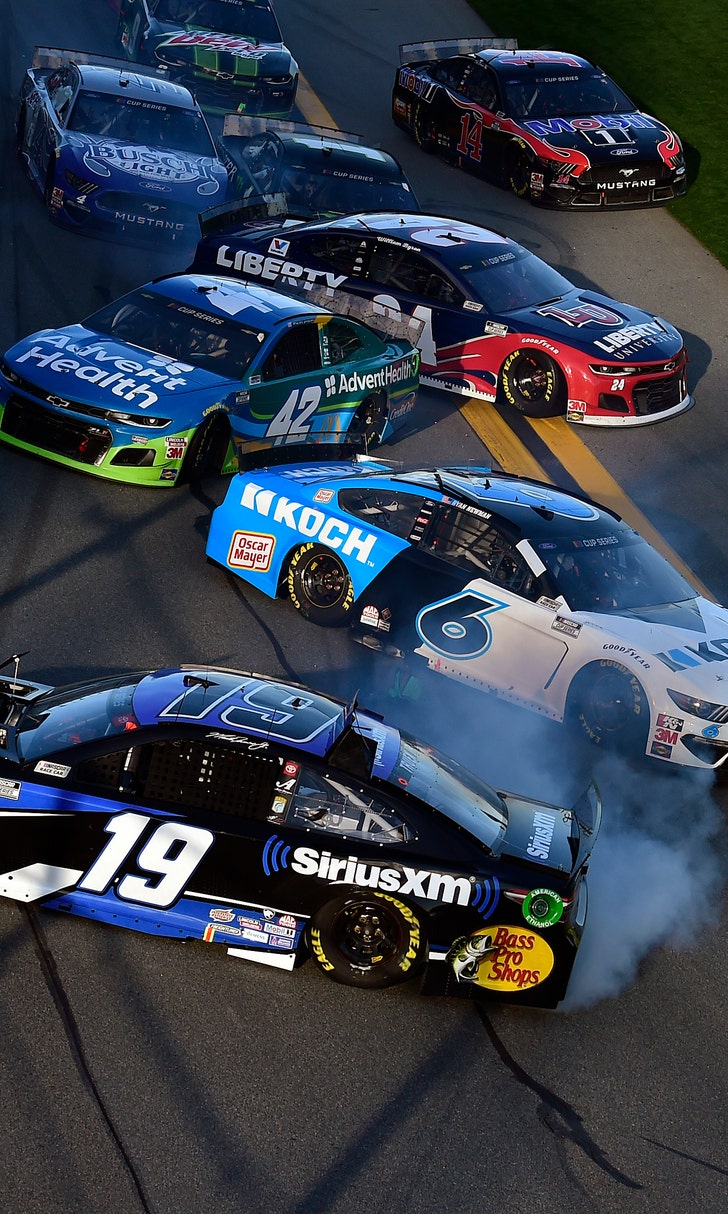 The Numbers Game At Daytona