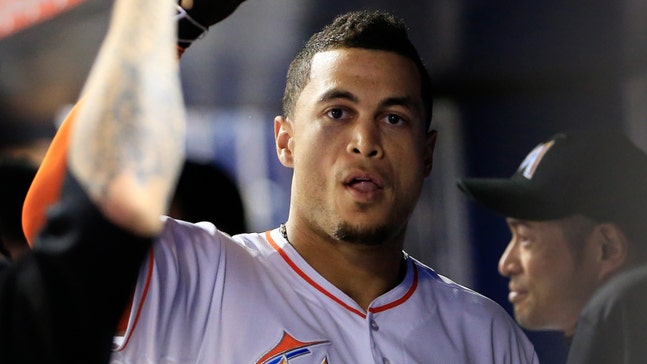 Giancarlo Stanton up in air on whether to attend All-Star events
Published
Jul. 9, 2015 6:18 p.m. ET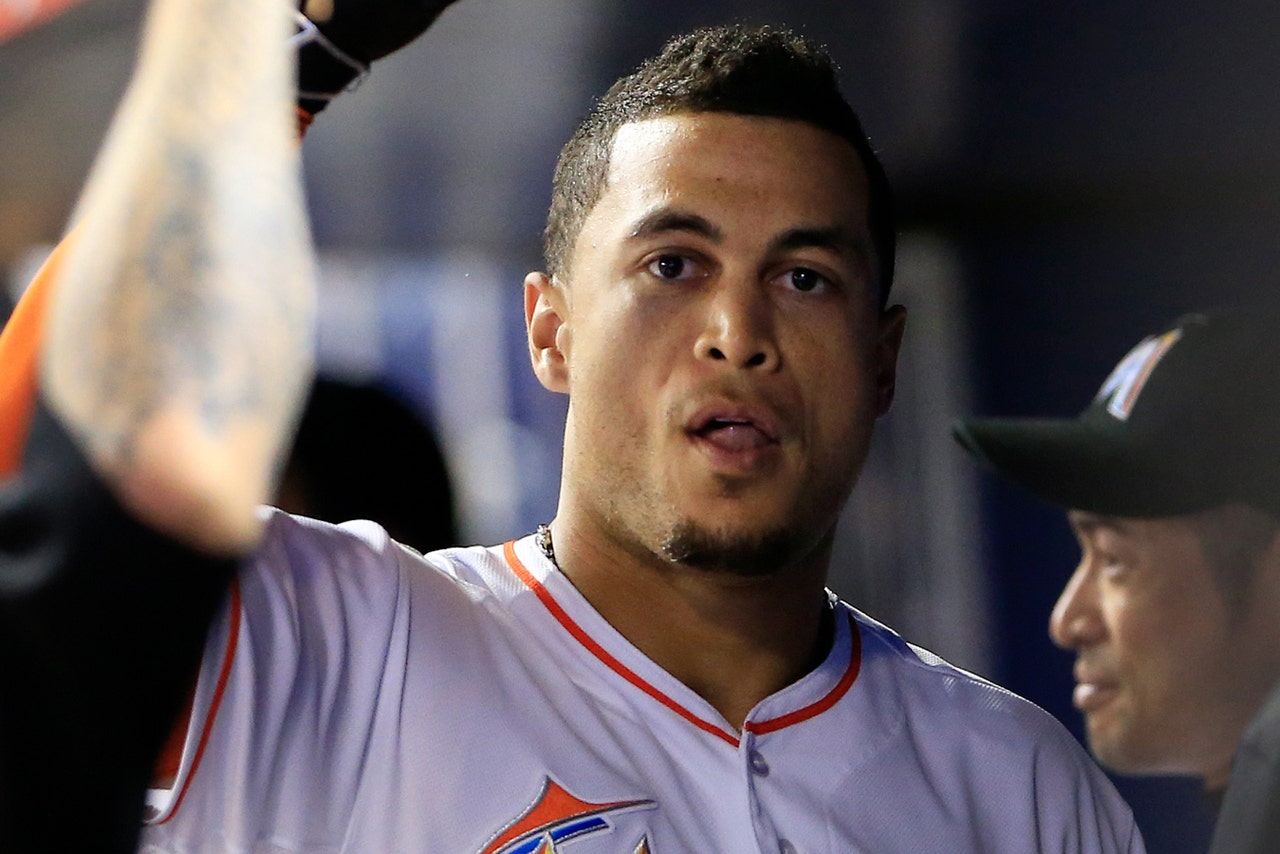 MIAMI -- Injured Miami Marlins slugger Giancarlo Stanton has yet to decide whether he will make an appearance at next week's All-Star festivities in Cincinnati.
Voted in as a starter by the fans for the first time in his career, Stanton will not be able to participate because of surgery to repair a hamate fracture in his left wrist. Rehabbing the injury takes priority.
Stanton, who wasn't wearing a wrap or splint when he spoke to media Thursday afternoon inside the Marlins clubhouse, expects to get his stitches out over the next few days. He admitted there is a "little bit of pain still."
"It depends on a few things," Stanton said of going to the All-Star Game. "I want to get this completely right. It depends."
Asked about how it feels missing out on playing in the All-Star Game for the second time in his career, the 25-year-old right fielder put it simply: "It sucks." In 2012, knee surgery kept him out.
"It's great that I got voted in and (I) want to be a part of that, but not to be able to participate sucks," Stanton said. "Never ideal to go through that, but my mindset is that's what I've got to deal with. I don't look on how bad it is. I just look on what I need to do."
The three-time All-Star doesn't have a set date for his return, but said he was "right on track." The timetable calls for four to six weeks. He underwent the surgery on June 28.
Though he doesn't have full range of motion, he said the swelling is almost all the way down. He cannot make a fist yet.
"I've got to keep everything else in shape, so that's the other battle," Stanton said. "I can't do anything but squeeze sponges now. You've got to find something else to do with your body."
Stanton began feeling the discomfort June 26 over his final two at-bats against the Los Angeles Dodgers. After striking out in his final plate appearance in the ninth inning, he could be seen grimacing in pain. He quickly went inside the tunnel and came back staring at his palm.
A few hours later, X-rays revealed the bad news. Less than 48 hours later, a hand specialist performed the surgery at University of Miami Hospital.
"It was a smooth procedure, said I had a lot of blood in there," Stanton said. "It's usually when you break something you don't keep going after it, so that's what I did. A few extra swings. So there's a lot of extra blood that wouldn't normally be there but it was smooth besides that."
Before the setback, Stanton was on pace for nearly 60 homers. Only five players in history have reached that summit in a season -- and done eight times total. Despite being out, Stanton still leads the majors with 27 home runs, but he lost the RBI lead (67).
Asked whether there will be enough season left to still accomplish special things, Stanton didn't seem bothered by how his stats will turn out.
"When I'm ready to go out there, when I'm on the field, I'm not worried about what I'm going to do," Stanton said. "It's just a matter of getting there and trying to help the team. I'm not worried about what I can do to add on to what I've done. Now, it's a whole different aspect. I'm not going to get the complete season, so you don't look at trying to get your complete numbers really."
You can follow Christina De Nicola on Twitter @CDeNicola13 or email her at cdenicola13@gmail.com.
---
---