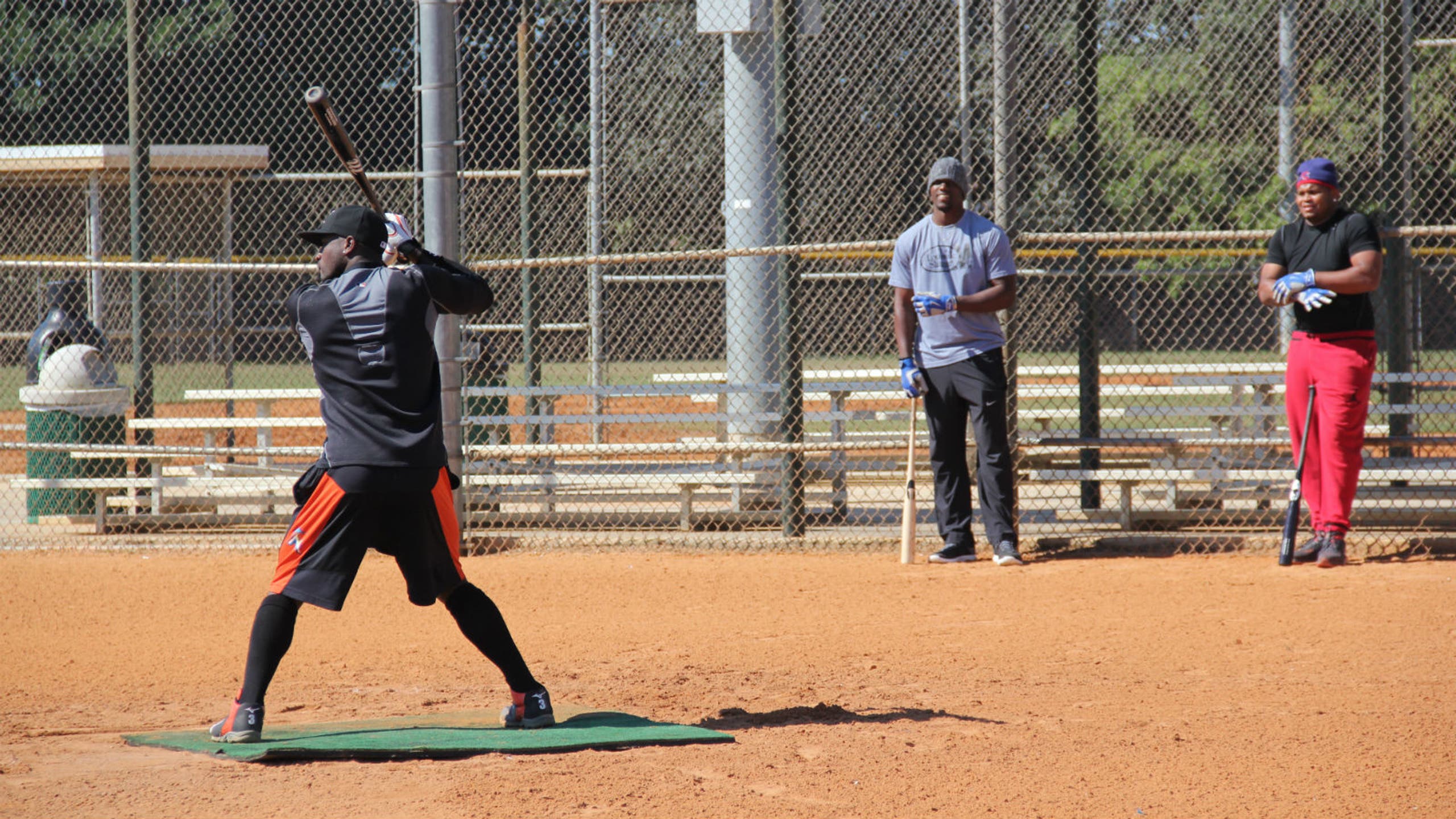 For Adeiny Hechavarria, hitting taking precedence in offseason drills
BY foxsports • January 31, 2015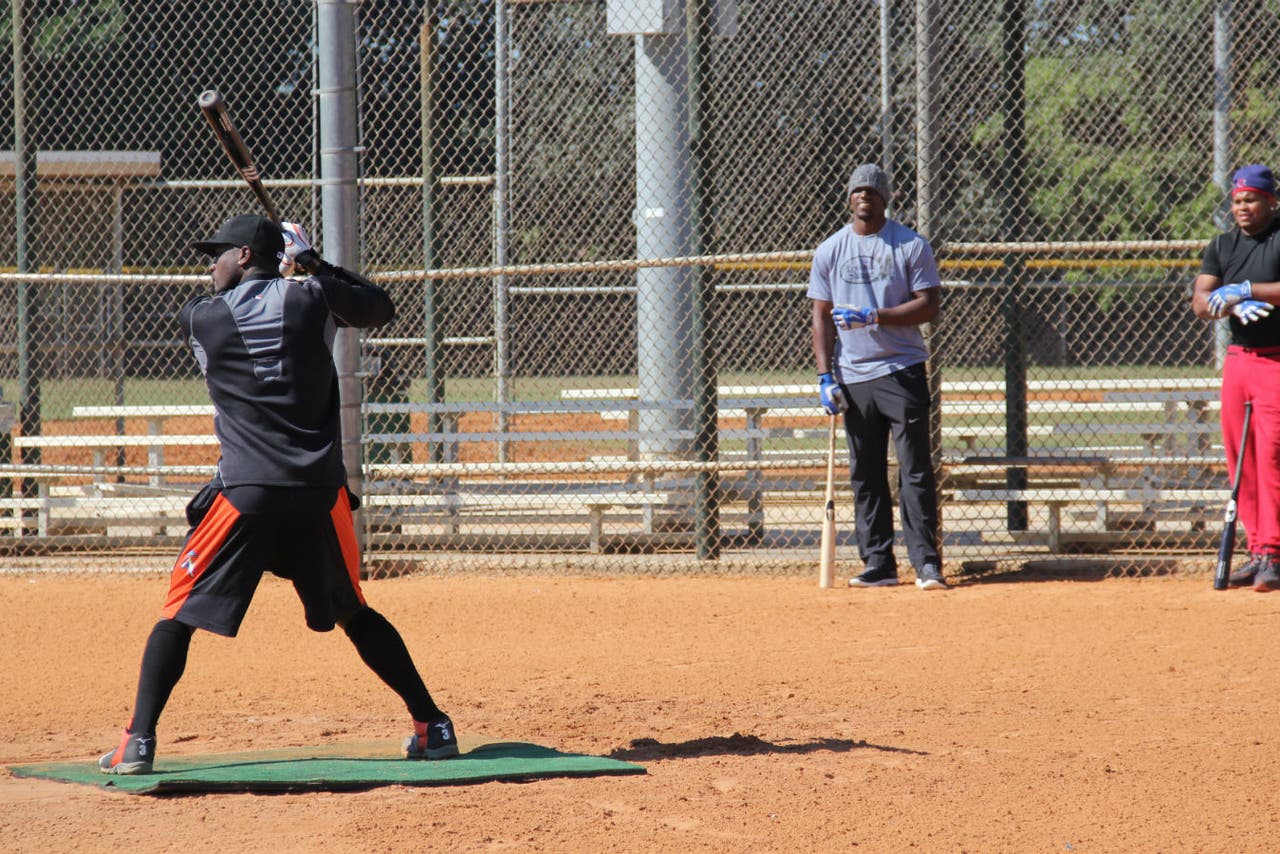 WESTON, Fla. -- The 10 a.m. class bell sounds at Tequesta Trace Middle School as 10 Major League Baseball players and prospects stretch yards away in an adjacent park.
Miami Marlins shortstop Adeiny Hechavarria should be along the third-base line with Chicago Cubs outfielder Jorge Soler and veteran right-hander Jose Veras, but he is running late for the morning workout.
Hechavarria arrives 20 minutes later wearing the retro Miami Sun Sox cap the team donned at Wrigley Field this past June, orange and black Marlins shorts and a black dri-fit Marlins T.
The 2014 Gold Glove finalist has a valid excuse: He was finishing up an English lesson he has three times a week over the offseason.
Although the other ballplayers speak Spanish -- and do so in the cages in between turns hitting -- Hechavarria's agent, Bart Hernandez, recommended he learn the language.
"It's good for my teammates -- for talking to the guys, for everybody, for everything," Hechavarria said. "In Cuba, I didn't speak English ever, but here everything."
When the 2014 season ended in late September, Hechavarria took a three-week break, which included a trip to St. Lucia. Once he began exercising again, he threw and worked out -- just nothing too strenuous -- three times a week. With he and the other Miami position players set to report to Jupiter, Florida, on Feb. 24, it has been ramped up to five days a week.
During the baseball-related workout session -- sometimes in the morning, sometimes in the afternoon depending on his schedule -- Hechavarria stretches, plays catch and takes 250 swings in the cage, 200 on the field in batting practice and 150 grounders.
Hechavarria works in a hitting group with Soler, whom he knows from Cuba, and Cubs prospect Yasiel Balaguert. They alternate swinging off a tee, going through a couple buckets' worth of balls.
Afterward, they pick them up and place them back in the bucket for the next set. The trio is getting back into the routine that will stretch over the next eight months -- nine if the postseason is in the cards.
Outside pitch. Outside pitch. Inside pitch. Inside pitch.
The sound of the bat making contact with the ball fills the air. After one instance of Hechavarria weakly hitting one, a former assistant hitting coach with the Texas Rangers proclaims, "3-2, double play!"
"My favorite is fielding, but I need more hitting," Hechavarria admits. "My concentration now is on the hitting. Going up the middle and other way. I need it this year."
If his progress last season from the year before continues, the Marlins will be more than pleased. Hechavarria, who turns 26 in April, improved his batting average by 49 points to .276. Though his home runs and RBI were down, his approach at the plate remained consistent at the bottom of the order.
Back on the field for a few rounds of batting practice, Hechavarria works on finding the right-center gap, a huge area at Marlins Park with a treasure trove of triples waiting to be had (he collected 10 in 2014). One swing produces what would be an easy double play. On his next, Hechavarria finds that gap, hitting it off the wall.
As for the fielding, Hechavarria's calling card, there are two simple rules in January: No diving or throwing. "Not here! Only in the game!" Hechavarria jokes.
Before taking grounders at short, Hechavarria does a drill where he gets on his knees and practices his backhand and glovehand grabs. On two straight hits, the ball goes through his legs. He owes "cinco dolares" for each error.
These days on Field C, or the "Field of Dreams," as Hernandez has begun calling it, help Hechavarria prepare for the upcoming season he is excited for.
"I practice, I train hard for spring training," Hechavarria said. "I've been training a lot for running, bunts, everything."
By batting eighth, Hechavarria's speed mostly goes unused because he doesn't want to be caught stealing with the pitcher at the plate. But Hechavarria wants to change that to make him both a threat to bunt and on the bases.
With bunting aficionado Brett Butler as the club's third-base coach, Hechavarria envisions a fast lineup with him, Christian Yelich and Dee Gordon.
"I'm focusing on hitting and getting leads from first to second base," Hechavarria said. "More of that and bunting, too. I need more bunts this year."
Before his afternoon session, Hechavarria does six sprints from left to right field and back, much like pitchers do in season. It benefits not only his legs but also his arms and elbow, which put him on the disabled list last August.
Hechavarria will then visit a local gym. Core exercises happen every day, while he alternates between arms and legs every other day. Weights are never too heavy that he'll bulk up. In total, Hechavarria spends four hours between both workouts.
Motivating him are the expectations and excitement surrounding the club. He already knows third baseman Martin Prado, acquired from the New York Yankees in a trade. He saw Gordon wreak havoc against the Marlins last year.
"I think I did good," Hechavarria said of 2014. "My hitting is better because I did a lot of training. I'm excited for this season. This year my team is better."
You can follow Christina De Nicola on Twitter @CDeNicola13 or email her at cdenicola13@gmail.com.
---
---