Florida Gators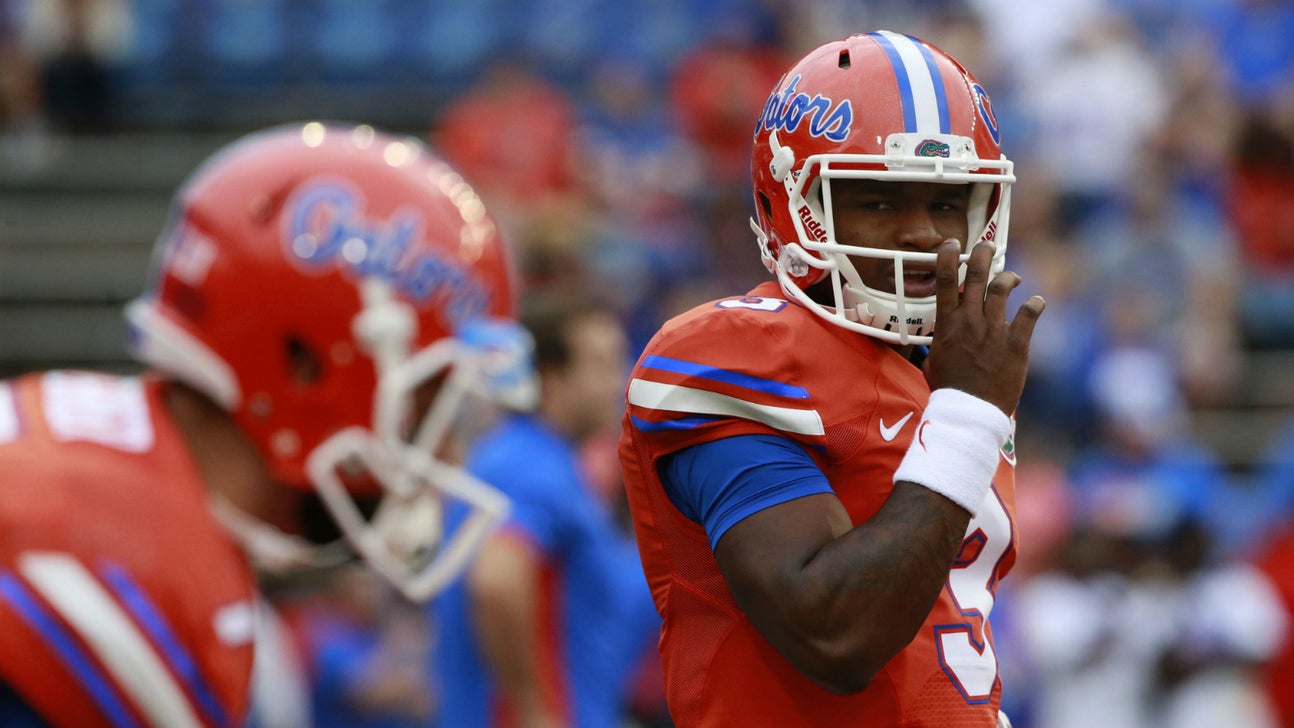 Florida Gators
Florida notebook: McElwain urges team to embrace challenge at Death Valley
Published
Oct. 15, 2015 2:00 p.m. ET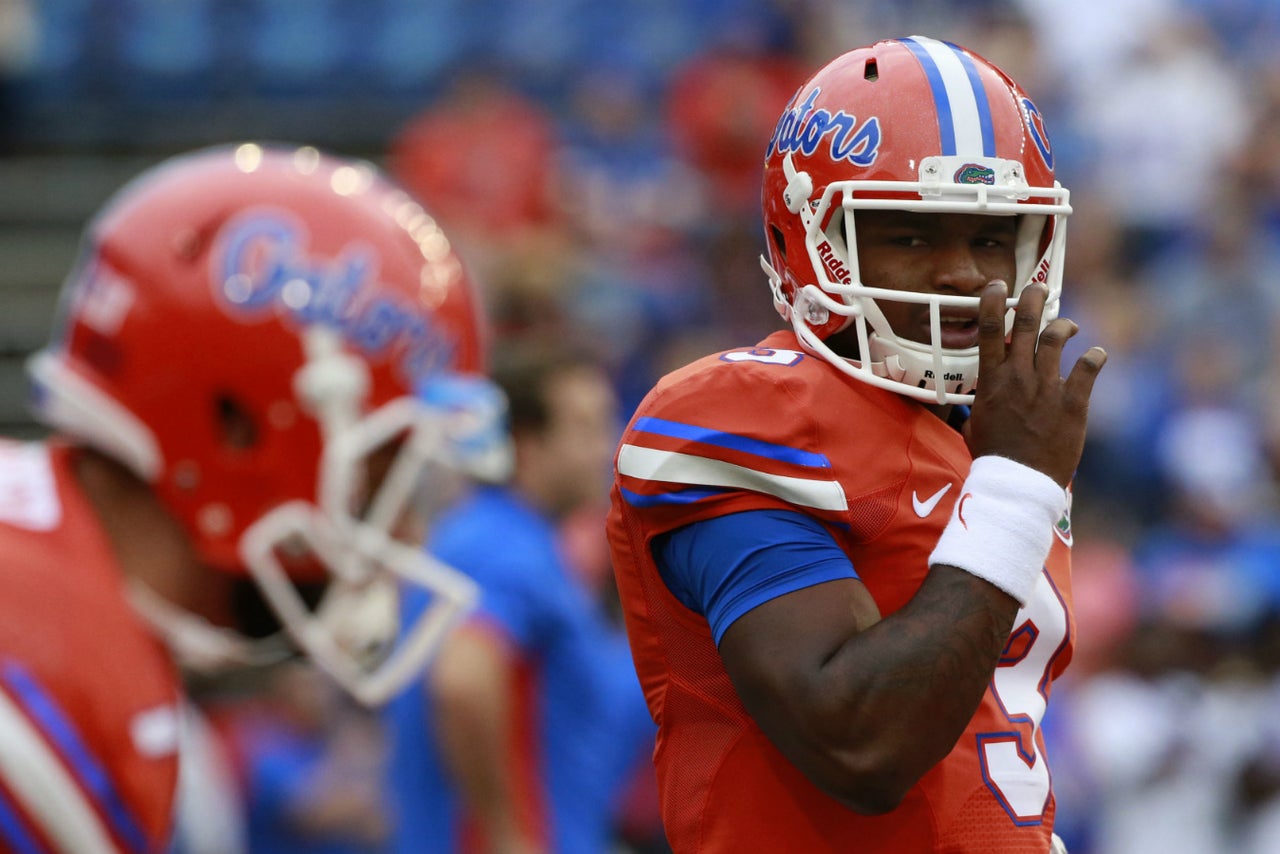 GAINESVILLE, Fla. -- Will Grier is out. Treon Harris is in.
A teammate faces serious criminal charges. More than 100,000 fans will be at Tiger Stadium on Saturday, nearly all of them rooting very loudly against the Gators.
Oh, and they have to attempt to slow down Heisman Trophy favorite Leonard Fournette, who has already rushed for 1,000 yards through five games.
Florida head coach Jim McElwain can't wait. He is ready to have fun as the Gators take their biggest test of the season.
"It should be a great challenge and see how our guys respond with all the stuff that is going on around here,'' McElwain said Wednesday. "It should be a great learning experience for all our guys. As I told them, let's embrace this opportunity."
McElwain was pleased at the way the Gators performed at practice on Wednesday.
"I really like kind of where we're at,'' he said. "Based on how they approached the work today I thought we're in a pretty good place."
While this isn't the ideal scenario leading up to Saturday's showdown with the Tigers, the Gators show no signs of panic.
Part of the reason is that Harris is no stranger to hostile crowds on the road. He entered last year's game at Tennessee late in the second half and led the Gators to a 10-9 comeback win.
The Gators are 5-2 in seven career starts by Harris.
"In a game like this, I think everybody needs to step up,'' tight end Jake McGee said. "He's somebody we've got a ton of confidence in. He's been in a lot of big games. He's a heckuva player. He's been preparing every week to play, so I don't think there will be much of a drop-off."
The message from McElwain to his team has been to lock in on the game.
"The important thing is, look, eliminate the clutter, take care of yourself, do your job and let's go focus and have a good time doing it,'' he said. "These guys have been pretty resilient so far, so now we get an opportunity to see how much we've learned."
GRIER TAKES TIME
Grier has missed practice as he deals with the fallout from his one-year suspension for testing positive for a performance-enhancing substance banned by the NCAA.
"He's handling some things. He'll be back,'' McElwain said after Wednesday's practice. "He's part of the football team."
Chad Grier, Will's father, wrote about his son's dilemma on Wednesday in his weekly column for The Sporting News.
Grier has started the last five games and thrown for 1,204 yards and 10 touchdowns.
"His story is not mine to tell. But I do know the facts,'' Chad Grier wrote. "I do know that his mistake was one of naiveté, not of malice. I do know that he had no idea that he had done anything he thought was wrong, let alone the NCAA."
McElwain said the program continues to support Grier, a redshirt freshman named the 2013 Parade Magazine National Player of the Year.
"I know this: we're doing everything we can administratively and legally to help him,'' McElwain said.
A REALLY POOR CHOICE
Redshirt freshman defensive back Deiondre Porter faces serious legal issues and is no longer with the team according to McElwain.
"Choices and decisions is something we talk about constantly,'' McElwain said. "He is suspended indefinitely for obviously a choice. It's his choice not to be with us. It's one of those things we don't obviously condone."
A former standout quarterback at Jefferson High in Tampa, Porter played in four games this season, recording a pair of tackles on special teams.
DEATH VALLEY AWAITS
McElwain has experienced a night game at Tiger Stadium. McGee has not.
"All I've heard is how loud it gets,'' McGee said. "I'm excited. I'll see if it rivals playing here at home."
The Gators have spent time this week preparing for one of the most raucous atmospheres in college football. LSU coach Les Miles is 46-4 in night home games and the atmosphere Saturday is expected to be rowdy as the No. 6-ranked Tigers (5-0, 3-0) host the No. 8-ranked Gators (6-0, 4-0).
"I wish everyone could experience this. It's something. It's beyond words,'' McElwain said. "You talk about fun environments, and passion, just SEC football at its best."
The Gators last won in Baton Rouge in 2009.
QUOTE OF NOTE I
"None of our guys are built like Larry Csonka to go and just butt it in there." -- McElwain when asked if he has advised quarterback Treon Harris to protect himself by sliding
QUOTE OF NOTE II
"I'm sure he probably talked to the guys at Tennessee and probably feels like he can get up over 300 the way we tackle.'' -- McElwain on LSU running back Leonard Fournette
QUOTE OF NOTE III
"I was infatuated with him because of the statements he made. They were funny. I understand he did it in jest. I always pictured him as the national champion at needling people.'' -- Former Florida State coach Bobby Bowden to The Palm Beach Post on former UF coach Steve Spurrier
EXTRA POINTS
Tight end C'yontai Lewis, who has missed four consecutive games with a hand injury, is probable for Saturday. McElwain added linebacker Jeremi Powell (ankle) is probable and defensive back Marcell Harris (ankle) is questionable ... McElwain said he continues to have "full confidence" in kicker Jorge Powell, who missed a 36-yard field goal at Missouri and had a kickoff go out of bounds that gave the Tigers good field position on their only scoring drive of the game. Powell took over for Austin Hardin, who suffered a leg injury prior to the Tennessee game and has not played since.
---
---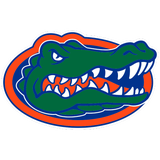 Get more from Florida Gators
Follow your favorites to get information about games, news and more
---