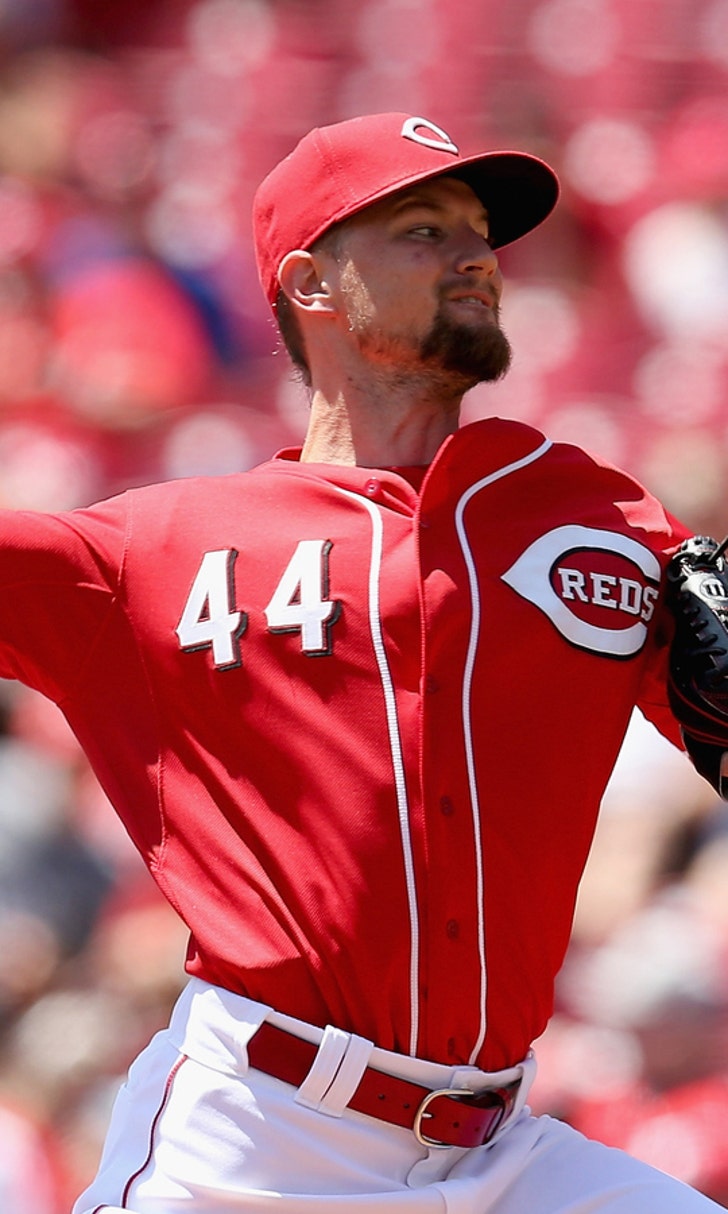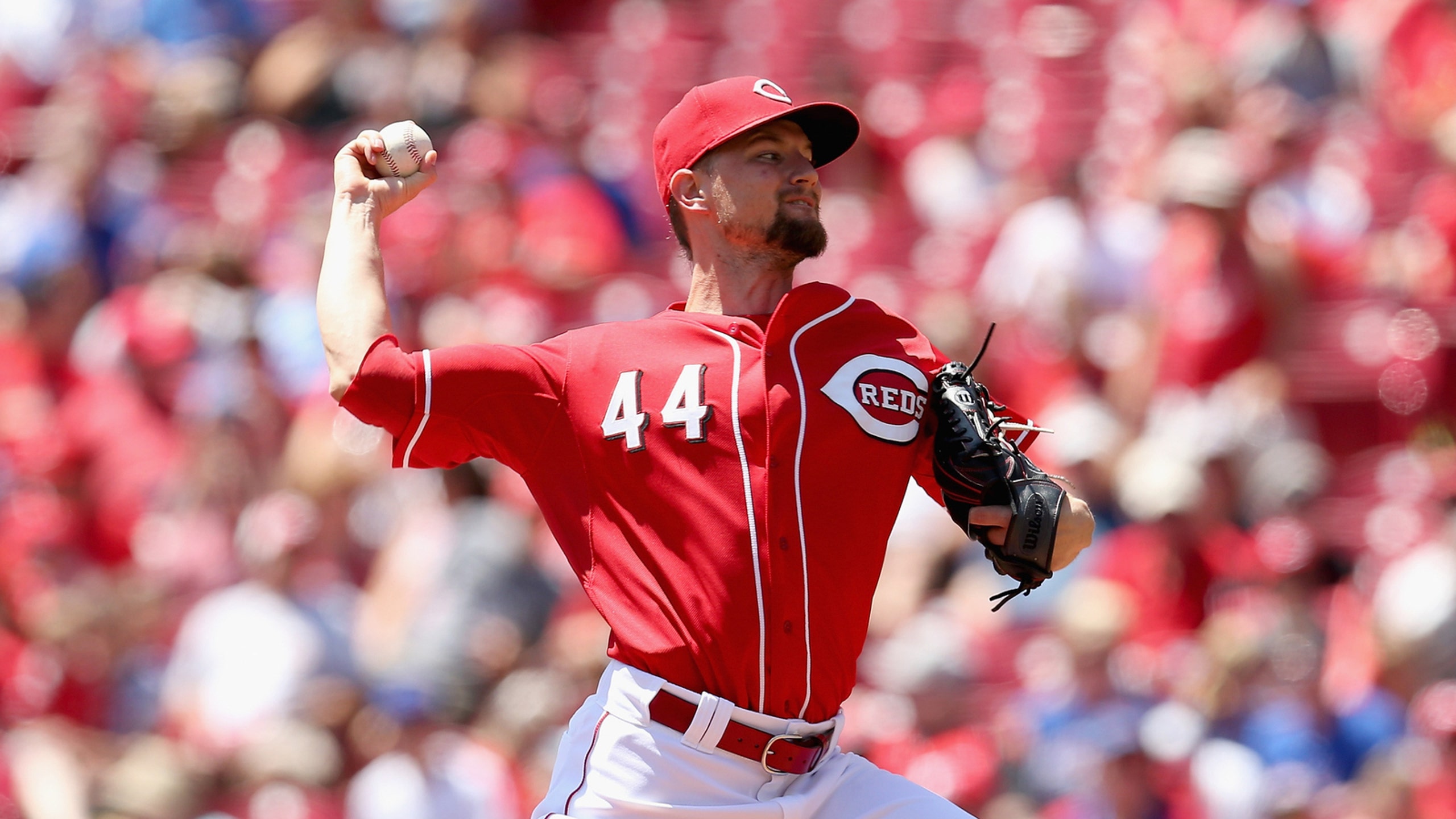 Fantasy impact: Trade deadline deals
BY John Halpin • July 27, 2015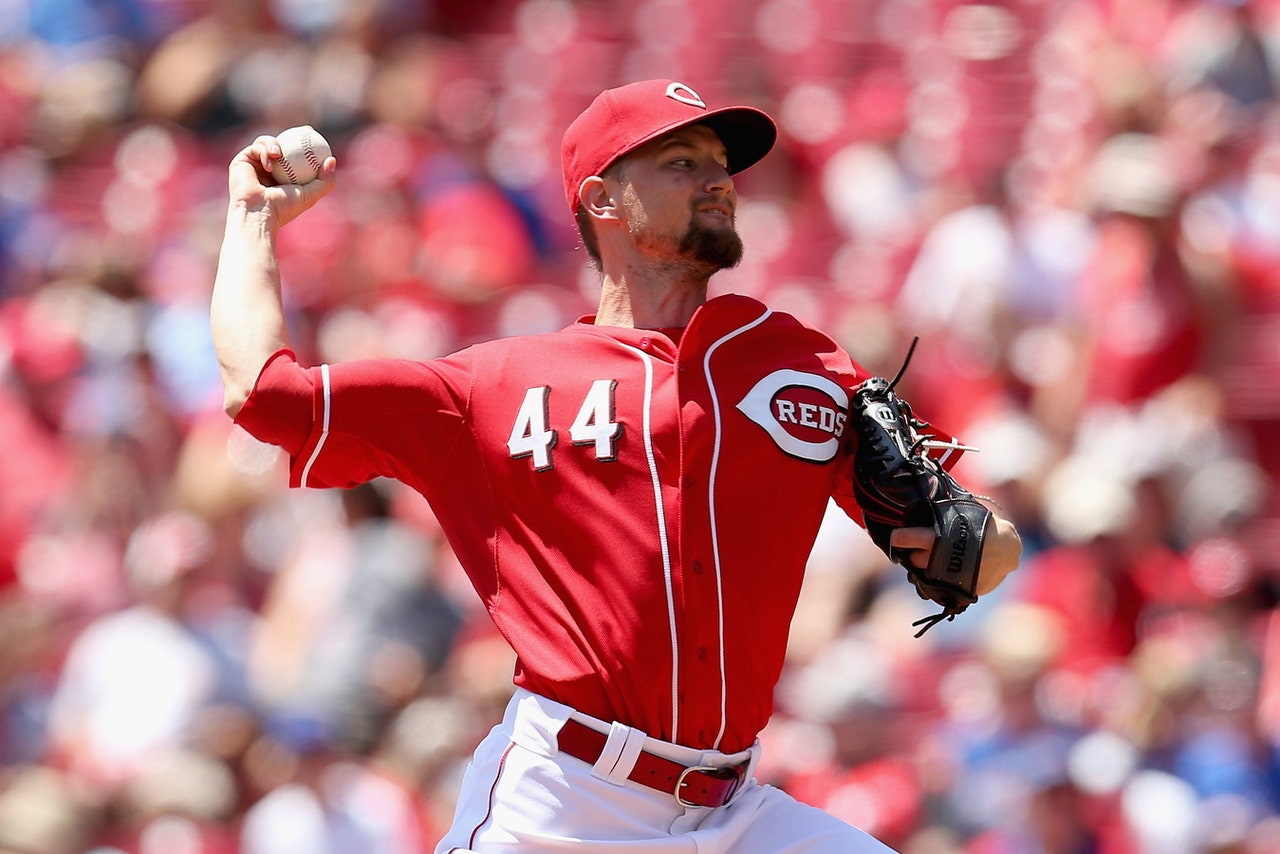 The 2015 MLB trade deadline will impact the fantasy baseball value of some of the game's best players. The most recent impactful trade deadline deals and their fantasy baseball analysis will always be at the top.
Detroit Tigers trade OF Yoenis Cespedes to New York Mets for SP Michael Fulmer and Luis Cessa
Hey, the Mets got a bat! Look for the Mets to send rookie OF Michael Conforto back to the minors and put Cespedes in left field; I don't think they'll keep Conforto around if it means letting Curtis Granderson play a lot of center field, but we'll see. Cespedes should be a popular bid target in NL-only leagues, since the only big players to come to the NL this week were him and Jose Reyes.
For now, expect the Tigers to go with Anthony Gose in center field and Rajai Davis in left. Since they're rebuilding, what do that care that Davis can only hit lefties?
Fulmer and Cessa are decent pitching prospects, with Cessa having made some strides this season. Fulmer has a 1.88 ERA in 15 starts at Double A.
Philadelphia Phillies trade Ben Revere to Toronto Blue Jays for SP Jimmy Cordero and RP Alberto Tirado
Revere figures to play left field, shifting Chris Colabello and Ezequiel Carrera to fantasy irrelevance. In AL-only leagues, unless you're desperate for every steal, Parra is a better option than Revere. Also, it sounds like Revere will bat ninth in the Jays' order - ugh.
Look for Odubel Herrera to get a lot more time in center field with Revere out of Philly.
Tirado throws pretty hard but can't throw strikes; some think he'll be a good reliever someday. Ditto for Cordero.
Miami Marlins trade SP Dan Haren to Chicago Cubs for SP Ivan Pinyero and SS Ellis Soto
Haren slides into the Cubs rotation, and his fantasy value doesn't change. The Marlins called up Jose Urena on Friday - presumably to fill one of the open rotation slots - but he had a 4.04 ERA in 42 1/3 innings earlier this season, with just 19 strikeouts. He's not ready to help anyone.
Milwaukee Brewers trade OF Gerardo Parra to Baltimore Orioles for SP Zach Davies
Look for Parra - who has been terrific this season - to platoon with Nolan Reimold in left field. AL-only owners should be all over him.
The Brewers now have Logan Schafer, Khris Davis and Shane Peterson to handle LF/CF. Target the Brewers with every streaming and DFS starter possible for the rest of the season.
Davies is a solid pitching prospect who has a 2.84 ERA at Triple A this season. He's a small guy who doesn't throw especially hard, but he's been solid at every level, and could get a rotation slot next season. FanGraphs notes that Mike Leake is a popular comp for Davies.
Cincinnati Reds traded RHP Mike Leake to San Francisco Giants for 1B Adam Duvall and RHP Keury Mella
Leake moves to a better team with a more pitcher-friendly home park, so his fantasy fortunes should improve. He's owned in just 35.6 percent of FOXSports.com leagues, so see if he's available. Leake is likely to replace Tim Hudson in the Giants' rotation.
Mella is a solid pitching prospect who has a 3.31 ERA with 83 strikeouts in 81 2/3 innings at High-A ball this season.
Look for the Reds to add lefty Tony Cingrani to their rotation soon, and possibly call up top pitching prospect Robert Stephenson. 
Detroit Tigers traded RHP Joakim Soria to Pittsburgh Pirates for SS JaCoby Jones
Soria's fantasy value went out the window with this deal. MLive.com reports that Bruce Rondon and Alex Wilson "are the most likely candidates" to take over the closer's role in Detroit. Rondon's ERA is a sky-high 8.25, but he throws about five MPH harder than Wilson. Rondon is the guy they want to win the job, and you should grab him.
Milwaukee Brewers traded CF Carlos Gomez, RHP Mike Fiers and Other Considerations to Houston Astros for RHP Adrian Houser, OF Brett Phillips, RF Domingo Santana and LHP Josh Hader
NOW Gomez is on a new team. With Colby Rasmus and Jake Marisnick occupying center and left field on many days, nobody good will get benched to make room for him. GM Jeff Luhnow said Thursday that he envisions days when Gomez, Marisnick and George Springer are in the outfield together. Watch your back in September, Preston Tucker.
It's not yet clear who Fiers will replace in the Astros' rotation, but if it's anyone it would have to be Scott Feldman, right?
The Brewers will recall Logan Schafer to play some in center field. The Brewers are so decimated that you should target them with every streamer and DFS starter imaginable.
Phillips is the big prize for the Brewers in this deal. He's an outfielder who has done well between High-A and Double-A ball at age 21.
Three-way trade: Los Angeles Dodgers acquire SP Alex Wood, RP Jim Johnson, RP Luis Avilan, 2B Jose Peraza and SP Bronson Arroyo from the Atlanta Braves, and SP Mat Latos and 1B/OF Mike Morse from the Miami Marlins; Braves get IF Hector Olivera, RP Paco Rodriguez, SP Zack Bird from the Dodgers, and a 2016 competitive-balance draft pick from the Marlins; Marlins receive SP Jeff Brigham, RP Victor Araujo and SP Kevin Guzman from the Dodgers
Since there are about 87 players in this trade, let's focus only on short-term fantasy relevance. With Latos and Wood, the Dodgers now have six starters. Unless they flip one in another deal, someone is going to be the odd man out. It's probably going to be Mike Bolsinger, and that would be the second-most unfair trade deadline domino of the week (behind Drew Storen's situation).
Olivera has just 74 minor-league plate appearances since being signed as a free agent this spring, and has been out for a couple of weeks with a hamstring injury. When he's ready, you'll want to add him in deeper mixed league formats. It's hard to know how good Olivera is at this point, but at 30 years old, it's not like he needs any more seasoning. He could be worthy of ownership in all formats pretty quickly as the Braves' third baseman.
The Dodgers have no use for Morse. Either he'll be a pinch hitter, or get traded. (UPDATE 7/31: Morse landed in Pittsburgh, where he might platoon at first base.)
With Johnson out of Atlanta, Arodys Vizcaino is the logical Braves' closer. Grab him now, and we'll update this news if we're wrong - it's possible that they could make Mike Foltynewicz a back-end reliever. Williams Perez figures to slide into Wood's rotation slot.
Marlins' website beat reporter Joe Frisaro suggested on Twitter Wednesday that prospect Justin Nicolino will take Latos rotation slot, and Marcell Ozuna will be recalled to replace Morse in left field. Ozuna has hit pretty well in 18 games since his demotion to Triple A, but he's not recommended unless your mixed league is deeper than 12 teams. Nicolino has just 58 strikeouts in 105 Triple-A innings this season, and might get beaten like a pinata during an extended stint in Miami.
Detroit Tigers trade David Price to Toronto Blue Jays for SP Daniel Norris, SP Jairo Labourt, SP Matt Boyd
This is a huge deal in real life, but doesn't do much to Price's fantasy value, unless you want to dock him for the six or seven starts he'll make in an extreme hitter's park. He slides into an open slot in the Jays' rotation.
Norris hasn't done much at Triple A since his demotion (4.27 ERA). He has a bright future, but his present is very questionable as he gets called up to replace Price in the Tigers' rotation - he's expected to make his first start for his new team on Sunday. I wouldn't want Norris outside of an AL-only league. Labourt is only 21, with a big arm and not much control.
Cleveland Indians trade 1B/OF Brandon Moss to St. Louis Cardinals for SP Rob Kaminsky
Moss will probably play plenty of first base and possibly some left field (with Matt Holliday back on the DL) in St. Louis. NL-only owners in need of power should try to grab Moss, since everyone who goes to the Cardinals in a trade somehow becomes awesome. The lefty-swinging Moss has 15 homers with a .695 OPS this season.
Moss' replacement in right field for the Indians is unclear, unless they want to make Ryan Raburn an everyday player. 
Kaminsky is a 20-year-old lefty with a 2.09 ERA in 17 Florida State League starts this season. Many people think he's a great return for Moss.
Philadelphia Phillies trade SP Cole Hamels and RP Jake Diekman to Texas Rangers for C Jorge Alfaro, OF Nick Williams, SP Jake Thompson, SP Alec Asher, SP Jerad Eickhoff & SP Matt Harrison
(Note: This deal has been confirmed by FOX Sports' Ken Rosenthal and Jon Paul Morosi, but has not yet been announced by the teams.)
Hamels becomes the second ace to enter the American League this week. Those bidding in AL-only leagues should give Johnny Cueto a slight edge over Hamels, due to home ballpark and team defense. It's very close, though.
Hamels and Harrison essentially swap rotation slots. NL-only owners should avoid Harrison, who hasn't given us any reason to think he'll turn things around in 2015.
The Phillies got a pretty good haul of prospects, but no studs. Alfaro is a catcher with power who needs to improve his plate discipline, while the 21-year-old Thompson has a 4.72 ERA with plenty of Ks at Double A, and Williams has an interesting power/speed package. None should be expected to help fantasy squads this season.
Philadelphia Phillies trade RP Jonathan Papelbon to Washington Nationals for SP Nick Pivetta
So, you drafted Drew Storen, and were rewarded with one of baseball's best closers (29 saves, 1.73 ERA) for four months. Then, he loses his job to Papelbon. The world is a cold and unfair place, folks.
If non-closing relievers don't hold value in your league, you can waive Storen, painful as it might be. Papelbon's fantasy value stays pretty much the same, maybe with a few more saves down the stretch than he would have had with the Phillies.
On the bright side, maybe some Storen owners speculated on fire-breathing, flame-throwing reliever Ken Giles, who is a near-lock to be Papelbon's closing successor in Philly. Giles is owned in 3.1 percent of FOXSports.com leagues, but should now be picked up everywhere.
Longtime NBA referee Pivetta was recently promoted to Double A, but isn't much of a prospect. 
Oakland A's trade UT Ben Zobrist to Kansas City Royals for SP Aaron Brooks and SP Sean Manaea
Zobrist is a jack of all trades who will stay flexible in KC, probably playing a lot of left field until Alex Gordon (groin) returns in early September, and presumably some second base after that. That affects the Jarrod Dyson/Paulo Orlando LF platoon in the short term, and 2B Omar Infante later on.
Eric Sogard is currently listed atop the A's depth chart at second base, but look for them to bring up 1B/3B Max Muncy and move Brett Lawrie from the hot corner to the keystone. Muncy has some pop in his minor-league resume, AL-only owners. 
Brooks is just a guy (3.71 ERA at Triple A) who might get a spot in the A's depleted rotation as soon as this weekend. The lefthanded Manaea has been limited to seven minor-league starts this season due to hip and groin injuries, but he's the real prize for the A's, and could be ready sometime in 2016.
Colorado Rockies trade SS Troy Tulowitzki and RP LaTroy Hawkins to Toronto Blue Jays for SS Jose Reyes, SP Jeff Hoffman and SP/RP Miguel Castro
This analysis was covered in a July 28 Fantasy Baseball Buzz Blog post - click here to check it out. In a mixed league, the values of Reyes and Tulowitzki don't change too much. 
New York Mets acquire RP Tyler Clippard from Oakland A's for SP Casey Meisner
Clippard becomes a setup man for the Mets, killing his mixed-league fantasy value. A's beat writer Susan Slusser suggests that Eric O'Flaherty, Ed Mujica and Drew Pomeranz are closer candidates for the A's (unless one or both of the first two get traded themselves). Sean Doolittle is expected to come off the DL in a few weeks, and while you shouldn't get attached to anyone here, Mujica would be my short-term bet for saves.
Los Angeles Angels of Anaheim acquire OF Shane Victorino from Boston Red Sox in exchange for IF Josh Rutledge
Victorino figures to platoon with the currently-concussed Matt Joyce in left field for the Angels. Consider the Red Sox outfield situation fluid, with Jackie Bradley Jr. looming as a part-time right fielder if more trades are made this week (or maybe even if they're not).
Cincinnati Reds traded cash and RHP Johnny Cueto to Kansas City Royals for LHP Brandon Finnegan, LHP Cody Reed and LHP John Lamb
Cueto will probably make his Royals' debut on July 30 at Toronto. Manager Ned Yost said this on Sunday:
"If you get Danny Duffy and Yordano Ventura to the way they were a year ago, you got them and Eddie Volquez and Cueto ... you can stop a losing streak right away with any of those guys."
That sounds like trouble for Jeremy Guthrie ... not that you own him to begin with. Cueto is a stud, and AL-only owners should move heaven and Earth to get him. Blow the FAAB budget. Kill the guy ahead of you in waiver priority with a trident. Or, just ask nicely (but that won't work). Cueto is a game-changer, and it's unlikely that another one will enter the league before Friday afternoon.
Tony Cingrani figures to take Cueto's place in the Reds' rotation, with Finnegan and Lamb in contention for 2016 spots. The Reds got a nice haul for Cueto - here's a link to MLB.com's look at the prospects.
New York Mets traded RHP John Gant and RHP Rob Whalen to Atlanta Braves for cash, 3B Juan Uribe and LF Kelly Johnson
The Mets predictably got some inexpensive, mediocre bats to help their playoff push. In each of the first two games following this trade, Johnson batted cleanup and played second base, while Uribe served as a pinch hitter. It's been nice knowing you, Wilmer Flores.
Let's see what other moves the Braves make before figuring out exactly how this trade affects the fantasy fortunes of anyone on their team. You can certainly throw your entire FAAB budget away on Adonis Garcia now, but we wouldn't recommend it.
Neither Gant nor Whalen should attract the attention of fantasy owners, even in fairly deep dynasty leagues.
---
---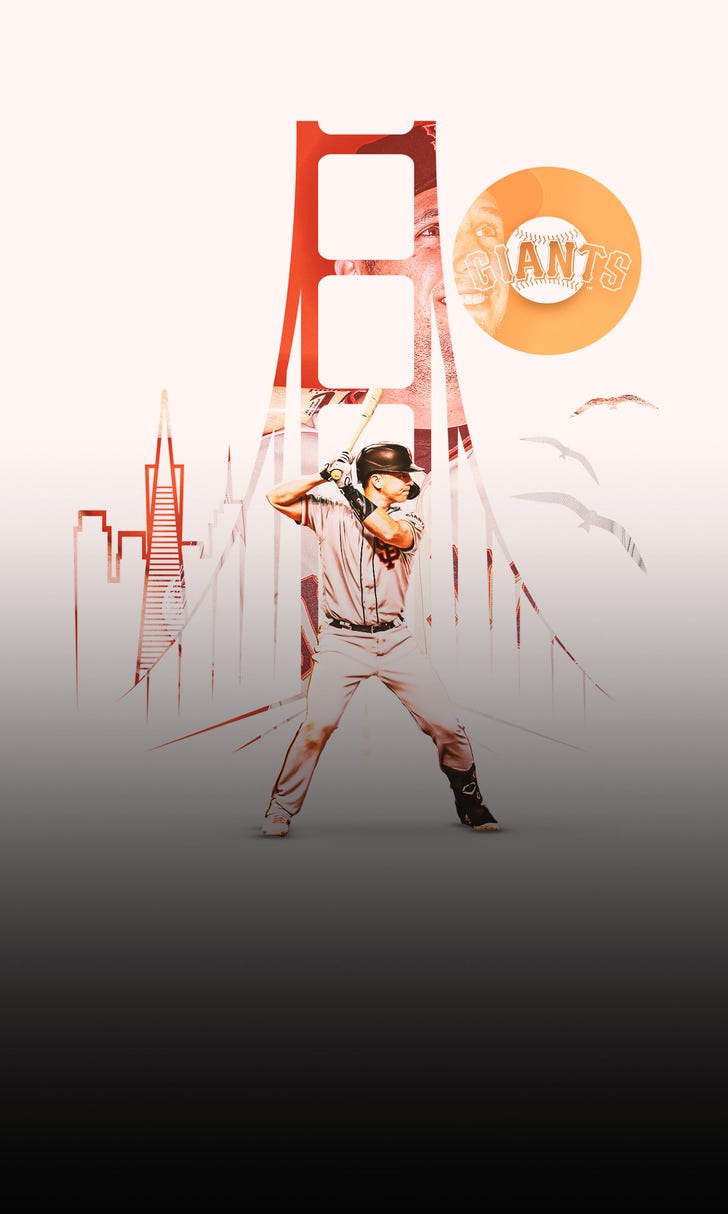 Aging San Francisco Giants off to hot start in National League West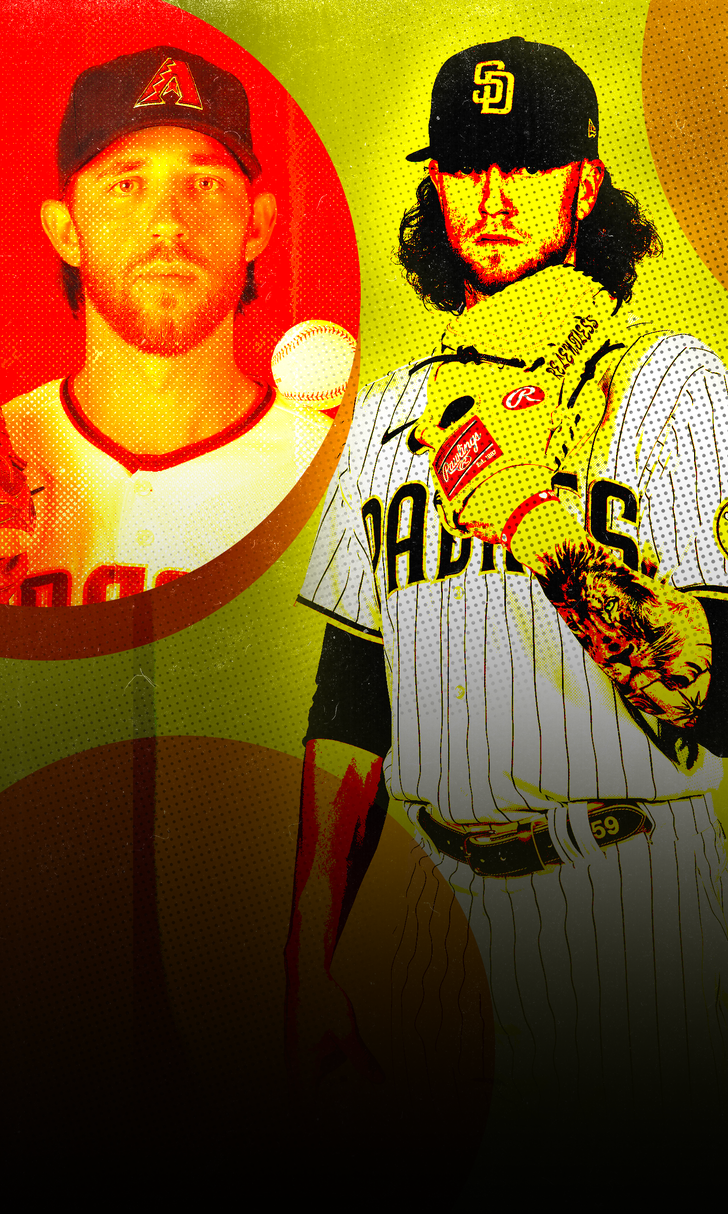 Best Opening Day Pitching Duels