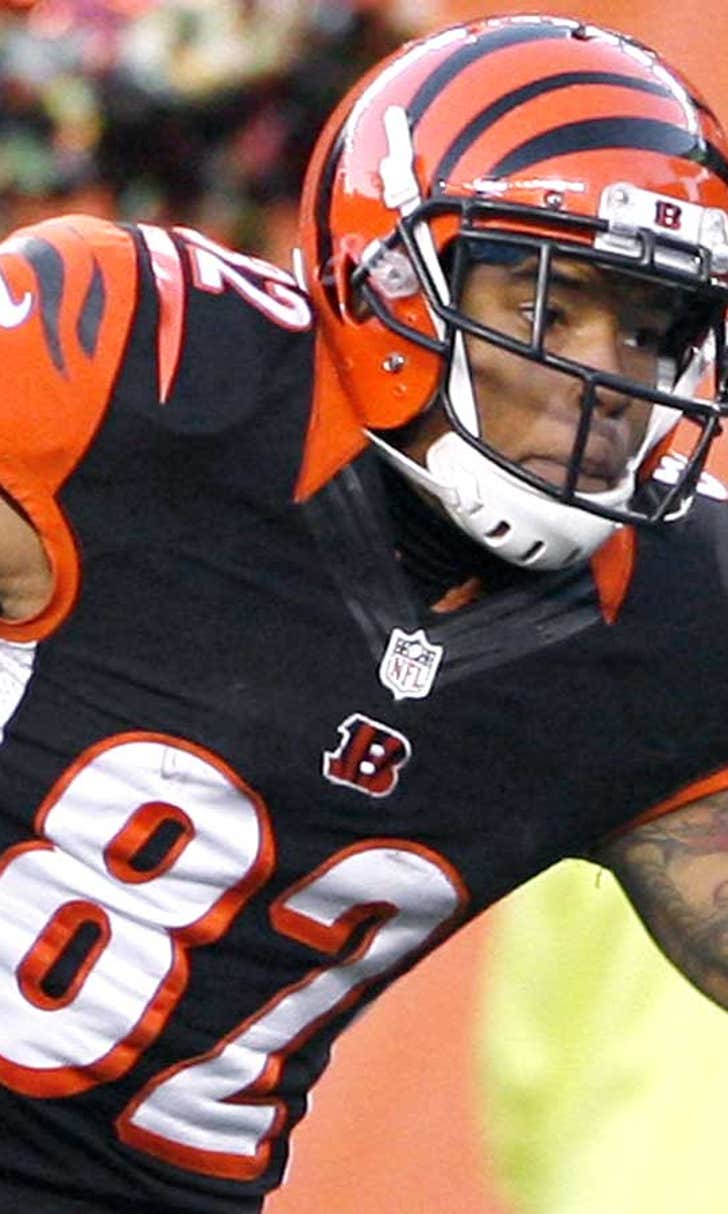 Fantasy football draft brain dump
BY Ryan Fowler • August 11, 2014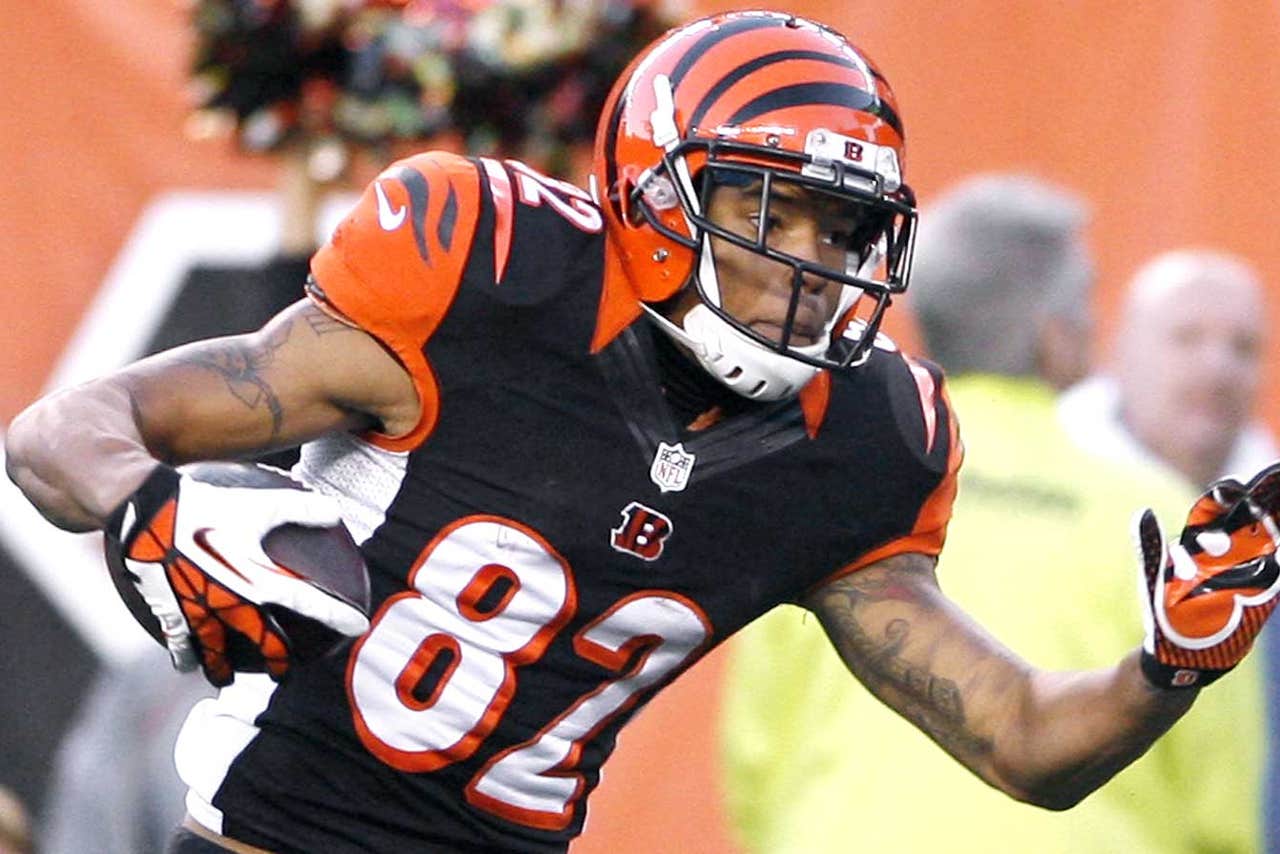 As the fantasy football draft season heats up, the FOX Sports Buzz Blog will follow suit.  Bookmark the blog's homepage for injury updates, depth chart changes and all the quick hitting news coming out of NFL training camps this month.
Speaking of training camps, the daily flow of information is staggering for what amounts to day-to-day practices where little, if anything, changes.  Goes to show, once again, how dominant the NFL has become around the country.  Plus, as the digital mobile age continues to flourish, so to do the infinite column inches beat writers and reporters are required to fill.  Below are a few of the recent headlines that caught my attention and the fantasy football impact each story presented.
2014 Fantasy Football Rankings August Update
Marvin Jones (foot) out a few weeks
We know A.J. Green and, in some cases, Gio Bernard will fall off fantasy draft boards in the second round with rookie running back Jeremy Hill targeted later on.  However, prior to this injury Jones was a guy I liked as a post-10th-round option.  With him needing a screw inserted in his foot, Mohamed Sanu moves up the Bengals' depth chart with Dane Sanzenbacher in line for more playing time unless the team signs somebody.
Sanu caught 47 of the 78 passes thrown to him last year, but only found the end zone twice.  Sanzenbacher's last true production came three seasons ago as a member of the Chicago Bears, but has made some preseason noise two Augusts in a row for the Bengals.
I'm not buying either at the moment.
Knowshon Moreno Returns
Moreno returned to the Dolphins last week after undergoing arthroscopic knee surgery a few months ago.  Lamar Miller didn't blow us away in Miami's first preseason game.  So, I would assume as Moreno works his way into game shape, the more we will see him integrated into Bill Lazor's innovative offense.  Miller had an opportunity to create distance between RB1 and RB2 with Moreno and Daniel Thomas on the shelf, but I don't think he accomplished that meaning Moreno's RB3 draft ranking could still come to fruition this season.
Montee Ball Exits
If ever there were "a worst time" to require an appendectomy, in the middle of your first August training camp as your team's RB1 would rank pretty damn high.  In Ball's case, the timing also hurts as the second-year running back out of Wisconsin was still building trust as a pass protector within Adam Gase's offense.  If you can't protect Peyton Manning, your playing time will suffer.  Ronnie Hillman – currently second on the depth chart – only managed 2.5 YPR against the Seahawks in the Broncos' first preseason game, but also fell into the end zone from a yard out.  Ball's fantasy stock was on the rise for exactly this reason – Manning moves the chains with his arm – and provides ample RB1 scoring opportunities inside the five yard line.  While I don't believe owners should bail on Ball, his absence and lack of preseason LIVE game reps is concerning.
Josh Gordon for Weeks 10-17 – YES or NO
It doesn't take a Browns' beat reporter to review the highlights from the team's first preseason game and assume Josh Gordon remains Cleveland's best offensive option (aside from LeBron).  We learned this last year and the production would carry over to 2014 if not for some poor decision making off-the-field.
For this example, let's assume Josh Gordon misses the first eight games this season.
His 2014 fantasy football schedule looks like this:
Week 12 - @ Falcons
Week 13 - @ Bills (in December)
Week 14 (Dec. 7) – vs. Colts
During the 2013 season Gordon recorded nine receptions on 24 targets for 196 yards with a touchdown against the Bengals in two games.  Of the 25.6 / 34.6 fantasy points scored by Gordon against the Bengals, 18.9 / 23.9 were produced in the second half.  Third and fourth-quarter production when the Browns trailed by double-digits in addition to Gordon abusing sub-par secondaries (Vikings / Jaguars / Patriots) accounted for a good chunk of his fantasy dominance during his breakout campaign.  In addition to his pending suspension, several questions regarding his keeper and/or draft status (for 2014 ONLY) remain.
When will he knock the rust off?  Week 11?  Week 14?  How good is the Browns' defense?  Is it improved enough that heavy, second-half passing won't be needed?  When it comes down to fantasy championship Sunday in Week 16 against the Panthers' secondary (third-fewest fantasy points allowed to opposing WR in 2013 – not apples to apples, but), can you count on Gordon?  Can you count on Manziel and/or Hoyer to get him the ball?
I face the keeper scenario and aside from the temptation to keep him for 2015, I'm having trouble embracing a reason to hang onto Gordon.  Granted, an owner's decision to target Gordon would come down to other keeper options and value within a redraft league.
Winning in Fantasy Football and David Wilson Retirement
We all love winning.  Each week during the fantasy football season the goal is to win, but at the same time when our teams fail to produce, we turn ugly quick.  Whether in private, in public or venting our fantasy frustration via social media we are all guilty.  The intensity of the message ranges from PG to X-Rated venom.
I'd be willing to bet Tom Coughlin shared some of those choice words with David Wilson on September 8, 2013 when he fumbled twice against the Cowboys.  Well, neither he nor I nor you will get a chance to chew him out again.  His neck injury forced him to retire this week and his humble, under-the-radar retirement speech, fell on plenty of deaf ears because at only 23 he was just getting started.
What I'm getting at is fantasy owners need to chill out at the social media bullets aimed at NFL players.  You can be ticked.  I know I'll lose it.  However, just because you have the ability to directly blast an athlete on Twitter doesn't mean it's an open invitation.  This isn't my inner PC-police making noise or me-saying-the-right-thing because I have the platform - it's just common sense.  A sense we often lose for 8 hours on Sundays.  Chill out, have fun and enjoy the competition.
Get your team | Draft Guide | Mock Drafts | Fantasy Chats
Have a burning question? Follow us on Twitter and fire away!
@FOXSportsFowler | @JoelMBeall | @FOXSportsMeyer | @jhalpin37
---
---