National Football League
National Football League
Falcons: Three observations from 'Hard Knocks' Episode 2
Published
Aug. 13, 2014 1:19 a.m. ET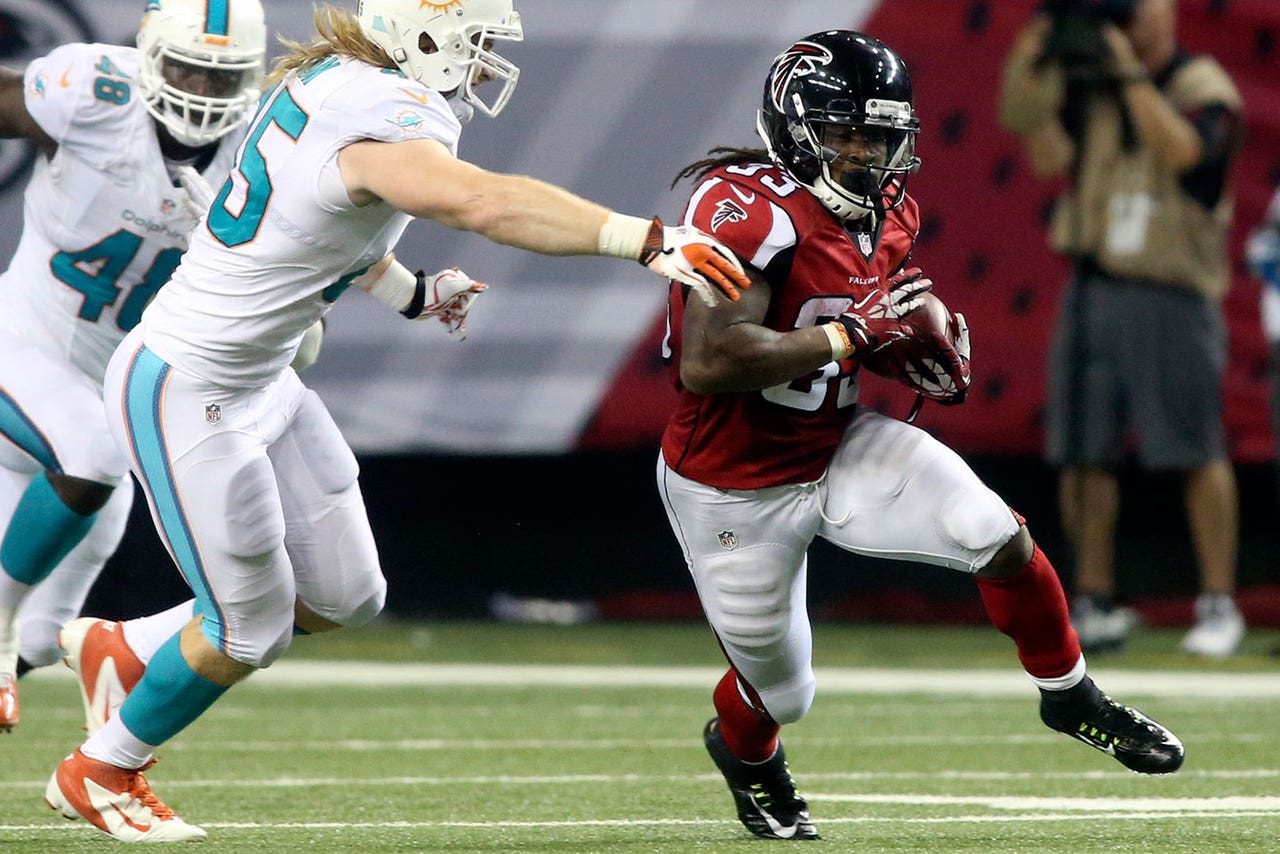 Tuesday's second installment of HBO's "Hard Knocks" was much different than the season premier.
Sure there was fighting, but less. Yes, there was cursing, but the expletives were fewer in frequency, which means instead of every other word, it was seemingly every third word.
Also still in the show--hard work, and tons of physical torture. But the players and coaches were shown during free time too. Some of the non-practice activities: Swimming with sharks at the Georgia Aquarium, a zip-line outing at Lake Lanier, mountain biking with Lance Armstrong and coaches smoking cigars after a preseason win.
After watching offensive line Bryan Cox hold court by a swimming pool, who wouldn't love to sit with him and light up a stogie? He could charge admission.
Episode 2 showcased the first player cut (fullback Roosevelt Nix-Jones), Atlanta's first preseason win since 2012 and what is likely the first discussion about lululemon in any NFL locker room across the country.
Here are three observations from "Hard Knocks" Episode 2:
Veteran linebacker Sean Weatherspoon won't be playing this season after an Achilles injury ended his season. But he gave all the rookie linemen his phone number when they got to Atlanta, and offered his help.
"He (Prince Shembo) was the one guy who kept calling me," said Weatherspoon.
Smart move by the rookie.
"Hard Knocks" spent time in Tuesday's episode featuring Shembo and Weatherspoon going over football notes and game film on a living room couch in Weatherspoon's home.
Not only is Shembo transitioning from football at the college level to the professional game, he's also moving from outside linebacker at Notre Dame to inside linebacker with the Falcons.
To slow things down, Shembo is picking the brain of the heart and soul of Atlanta's defense. So far, Weatherspoon's tutelage has paid off. Shembo logged the Falcons' only sack in their first preseason game, and is already calling the plays on defense when he's in the game.
The "Hard Knocks" cameras also got a glimpse of Tyler Starr and Jacques Smith sitting with special teams coordinator Keith Armstrong in his office, going over how they can flourish.
Former Falcons linebacker Akeem Dent, in 2011, credited Armstrong for helping him become an excellent performer on special teams. Dent led the Falcons that season in tackles on special teams.
"One thing I do is I always go up and meet with Coach Armstrong one-on-one," said Dent. "We try to break down schemes and get to know the opponent."
Armstrong's open-door policy might next benefit Smith or Starr, possibly both. Smith is an undrafted rookie, and Starr was taken in the seventh round of the 2014 draft. Neither is a lock to make the final roster.
"We talk about that all the time," said Armstrong. "What's going to be your edge? What's going to make the difference between you and the next guy? It's got to be your preparation. And you took the initiative to come up."
Freeman helped lead the Florida State Seminoles to the national championship last season, and was taken in the fourth round of the 2014 draft. While fourth-rounders don't typically give off the hype Freeman has thus far in camp, this particular fourth-round pick has shown off some special talents.
Since arriving in Flowery Branch, Ga. for rookie minicamp, Freeman has shown an explosive step, an acceleration with the football that few have. His ability to run with the football, stop and cut, and then accelerate back to full speed at a moment's notice has players and coaches anxious to see him do something huge.
"We're going to put a black jersey (non-contact) on 33 (Freeman)," said wide receiver Roddy White to a slew of defensive players at a practice session before the team's first preseason game against Miami. "Because ya'll keep hitting the man. I'm trying to see what he can do on Friday. If ya'll keep hitting him, he's going to be sore. I don't want him sore, I want him running."
Freeman had 30 yards rushing after three quarters, and hadn't caught a pass yet. Apparently, head coach Mike Smith wanted to see if Freeman had gas left in the tank.
"Let 33 (Freeman) keep playing," the cameras caught Smith telling running backs coach Gerald Brown on the sideline of Atlanta's preseason game against Miami. "I want to see him get an explosive play."
Freeman ran for 50 yards against Miami on 10 carries. He also caught a long 57-yard pass in the game. His 107 total yards were more than any Falcons runner or receiver.
As rookies Ra'Shede Hageman and Shembo sat on the sideline during Atlanta's preseason game against Miami, the "Hard Knocks" camera caught what was likely a conversation about their chances of making the team.
"You good though," Hageman said to Shembo. "You hungry, know what I'm saying? You go to Spoon's (Weatherspoon) house, and go over plays. I'd rather go to sleep."
Hageman has had a very up-and-down camp, and while showing flashes of first-round talent, he's had trouble picking things up. Maybe Shembo should tell Hageman to get a mentor.
After Atlanta's preseason game against Miami, Cox was sitting poolside with outside linebackers coach Mark Collins and coaching intern Anthony Maddox. He said something about a popular late-round pick that sounded like the rookie wasn't performing up to the levels he should.
"It was good to see Starr finally winning a matchup," said Cox.
Starr has been featured on "Hard Knocks," and seems to be a force in pass-rush situations at camp. But that statement by Cox sounded as if, even though the coaches were rooting for him, he hasn't shown enough yet.
---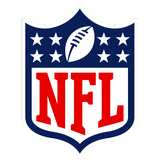 Get more from National Football League
Follow your favorites to get information about games, news and more
---