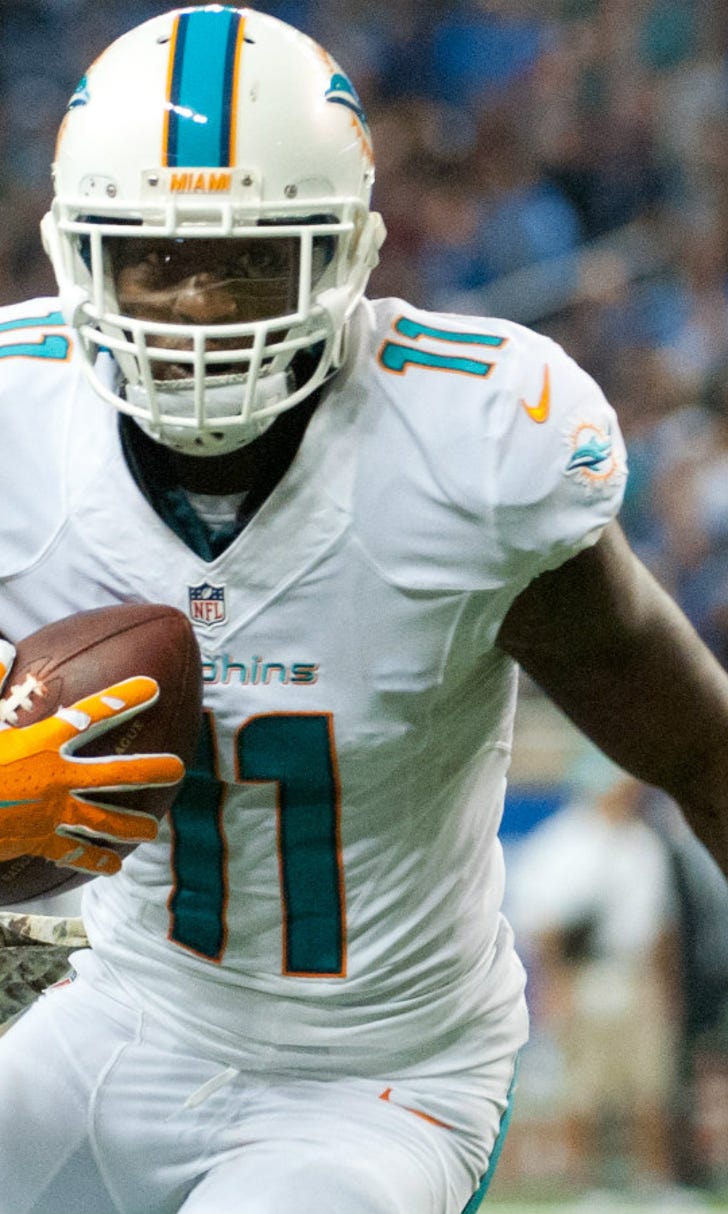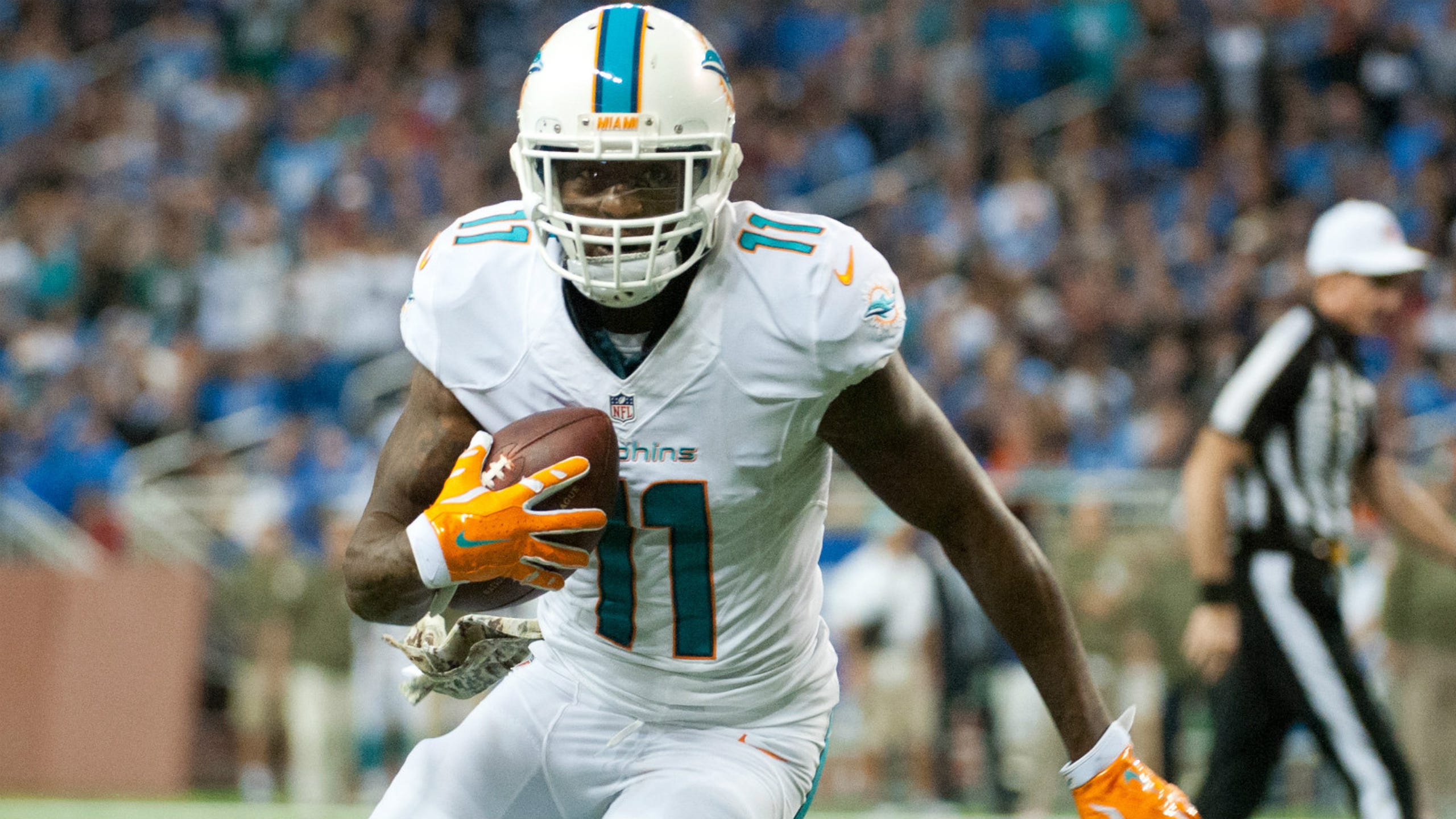 Dolphins WR Mike Wallace Q&A: Still waiting for that one big play
BY foxsports • December 12, 2014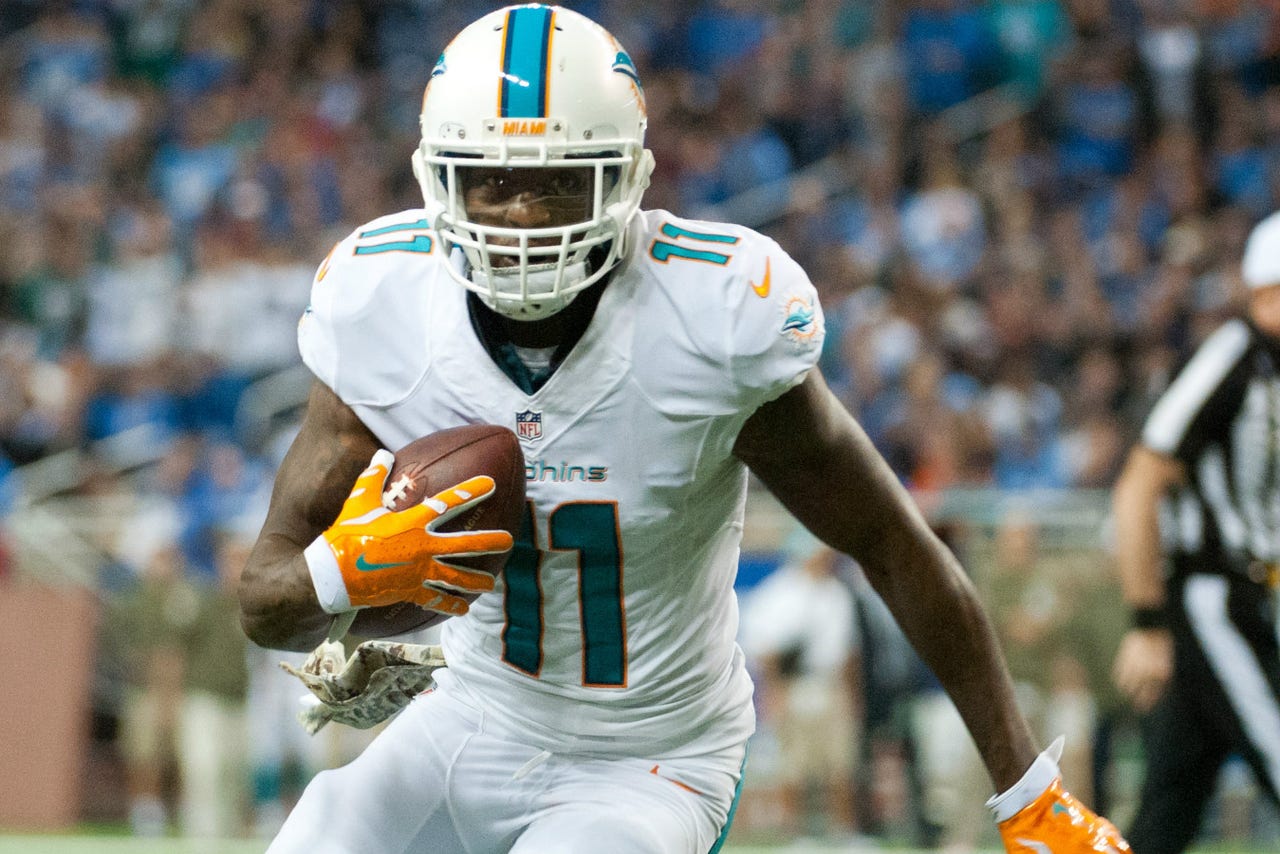 When he's at his best, Miami Dolphins wide receiver Mike Wallace has shown time and time again that he has the potential to be one of the league's most explosive downfield threats.
This season, however, the former Pro Bowler has struggled to put up the kind of numbers that he expects from himself, reeling in 57 receptions for 700 yards and seven touchdowns.
Still seeking his first 100-yard receiving game of the season -- a feat he accomplished seven times in 2010 -- the 28-year-old wideout yearns for the days of the deep ball and highlight-reel touchdowns.
On Thursday, after their final open practice before Sunday's matchup against the Patriots, FOXSportsFlorida.com's Jameson Olive sat down with Wallace to discuss everything the team's evolving offense to the challenges that await in New England.
FOX Sports Florida: Quarterback Ryan Tannehill is on pace to set new career bests in both passer rating and completion percentage this season. What types of changes have you seen from him in his third year in the NFL?
WALLACE: None. I think he's been consistent with what he's been doing since I've been here. I honestly can't tell you anything he's done different. I think he goes about his business the same way every single day. I think (now) it's just paying off for him.
FSF: How would you rate your on-field chemistry with Tannehill at this point?
WALLACE: It's OK. It's good on some things (and) not so good on some other things. It can definitely always get better (but) I think it's growing.
FSF: How would you say you've adjusted to your role in the team's new-look offense under first-year offensive coordinator Bill Lazor?
WALLACE: I'm doing decent. I'd hoped to have done a lot better. From what I'm asked to do, I think I do a pretty good job. I was just hoping I'd do better in a sense of being a complete player for my team so we could be winning a couple more games. I think I've done a pretty good job with what I've been asked to do.
FSF: Another wide receiver on the team that's having a pretty good year is rookie Jarvis Landry. What has impressed you most about him in his first year in the NFL?
WALLACE: Consistency. Every day he brings excitement to the practice field. (He) does a really good job of trying new moves, trying new things, and it shows up in the game. He has fun with the game. That's the most important thing I think, just having fun. He does a really good job of keeping it that way every single day.
FSF: How much has the emergence of Landry and other receivers on this team helped take some of the pressure off yourself?
WALLACE: It's fun. Just to see those guys make plays, it's always good. I'm with those guys more than my family, so they're like my brothers. Anytime one of them does well it's always exciting.
FSF: The Dolphins face a tough test this weekend in a make-or-break matchup with the Patriots. What does Miami's offense need to do this Sunday in order to help secure a victory?
WALLACE: Try to score like 50 points (laughing). We know New England, they can reel off 40, 45 points at any second. We've got to try and play keep away from Tom Brady, we know that. You want to give him the ball as little as possible. Hopefully we do a good job of that, keep the ball in our hands and control the tempo and the clock.
FSF: What will be the biggest challenge for yourself in going head-to-head with New England cornerback Darrelle Revis?
WALLACE: Just knowing that he's a great player and you're going to have to beat his technique because he probably has the best technique in the game besides Brent (Grimes). It's going to be tough. It's going to be a tough matchup, but I'm excited about it. It's always fun playing against him.
FSF: With only three games remaining in the 2014 season, regardless of wins and losses, what would you like to see from yourself in order to end this season on a high note?
WALLACE: Try to get a couple 100 yarders so we don't have to keep hearing about it. Try to make some plays, try to make some big plays. I just really want to score like a big play on a big play or touchdown. We haven't had one the whole year. These last three games would be the perfect time and would just make up for all the ones we've missed.
You can follow Jameson Olive on Twitter @JamesonCoop or email him at JamesonOlive@gmail.com.
---
---