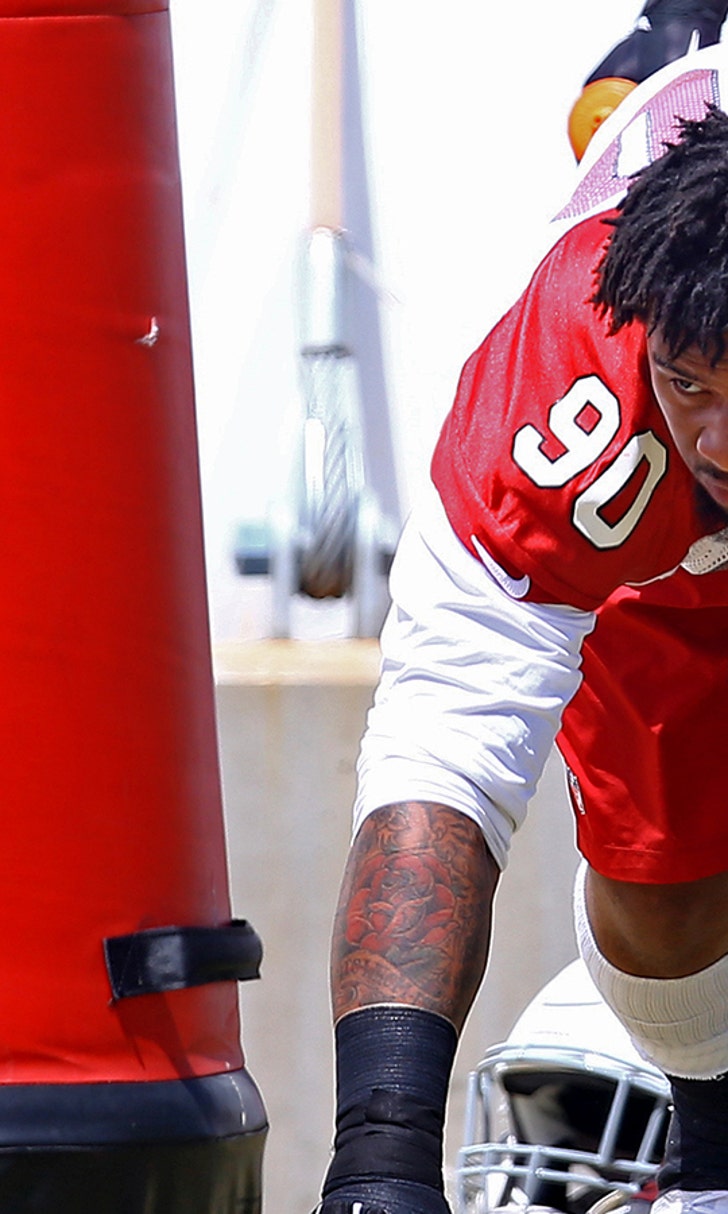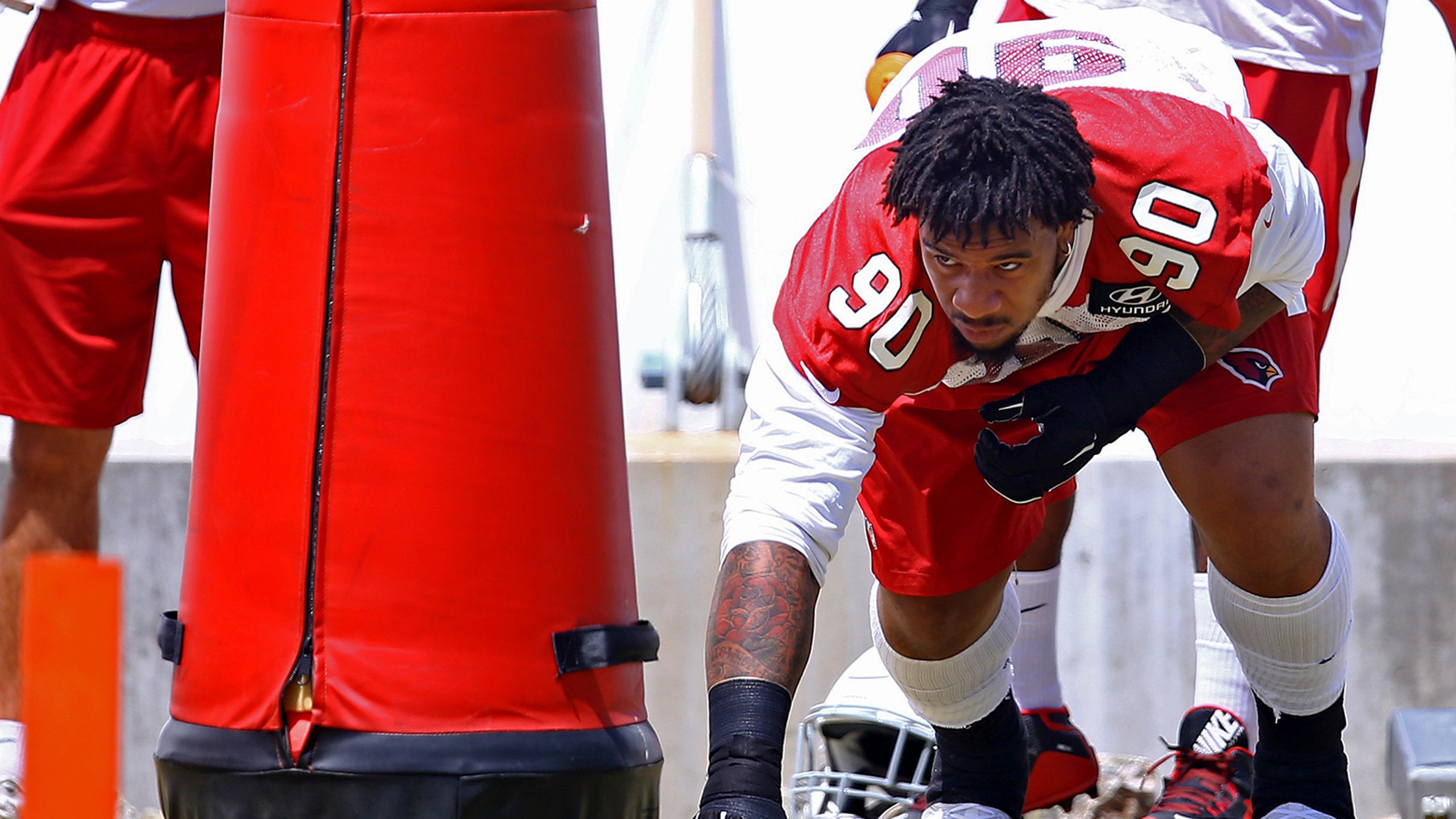 DL Nkemdiche practices for first time in Cardinals camp
BY foxsports • August 22, 2016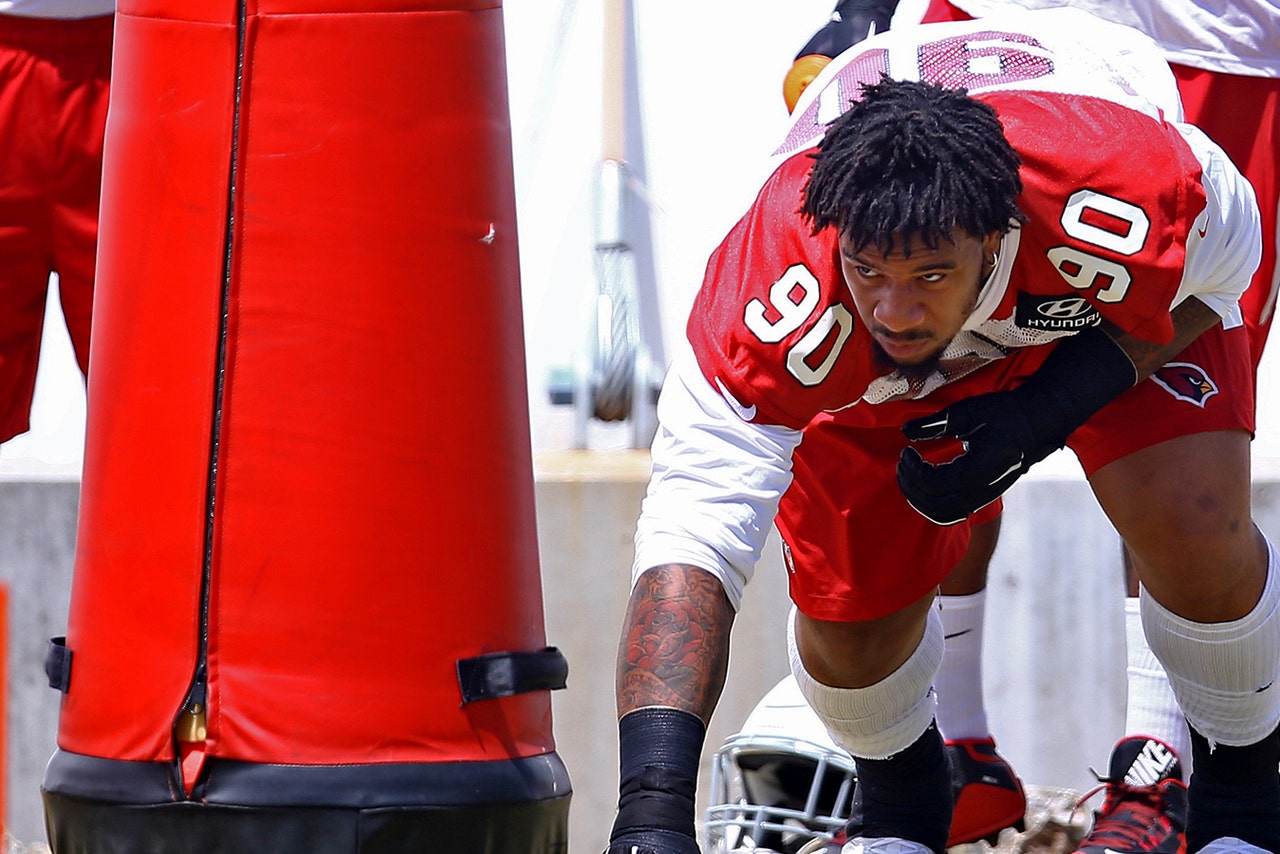 GLENDALE, Ariz. -- Arizona Cardinals first-round draft pick Robert Nkemdiche worked out on a limited basis Monday, the first time he has practiced in training camp.
The 6-foot-4, 296-pound defensive tackle has been sidelined with a high ankle sprain since he was injured in rookie camp on July 26, three days before the first regular training camp workout.
Coach Bruce Arians said before Monday's practice it shouldn't take too long for Nkemdiche to catch up with his teammates.
"He's been to all the meetings," Arians said. "He should know what gap to get in."
Nkemdiche joins what looks to be the deepest part of the Arizona roster.
He did only individual work on Monday and didn't participate in the 7-on-7 or 11-on-11 drills. Nkemdiche said he got exactly the amount of work he wanted.
"It felt good today," he said. "It felt good being out there with my teammates and feeling the energy again of being in pads. It feels good to be back in a football mode."
Arians expects the big rookie to be part of the regular rotation along the defensive line, in on 20 to 25 plays each game. The Cardinals coaches did the same last season for rookie Rodney Gunter, who came on strong and is listed as a starting defensive tackle.
Nkemdiche, only 21, was the 29th overall pick in the draft out of Mississippi. He slipped in the draft over concerns about an off-the-field incident in which he jumped from a hotel window, an episode that he said is not at all indicative of his character.
He was so aggressive in summer workouts that Arians had to tell him to ease up. But those workouts were in shorts. Monday marked the first time Nkemdiche has practiced in pads.
Before the workout, Arians said he was looking forward to "just see him in practice for the first time, see what type of power he has, how fast he can adjust and, knock on wood, stay healthy."
Nkemdiche said it's possible he will be able to play in Sunday night's game at Houston and described himself as "extremely close" to 100 percent.
"I can't wait," he said. "I've been itching for a couple of weeks now and they've been telling me to just chill, these injuries are no joke so be patient with it and the right time will come."
At his daily news conference, Arians said he was encouraged by the play of safety-cornerback Tyrann Mathieu and cornerback Justin Bethel on Sunday in their first practice since they came off the physically unable to perform list.
Mathieu, a do-everything All-Pro selection coming off surgery to repair a torn ACL, took part in more of the practice than had been expected.
"Because he wanted to," Arians said. "He jumped in a couple of team drills and I like that because he's ready. He's just got to get out there and get in the flow of it."
Bethel, who underwent offseason foot surgery, also impressed the coach and will challenge rookie Brandon Williams for the starting cornerback job opposite Patrick Peterson.
"With him (Bethel) coming back this soon, as good as he looked yesterday," Arians said, "that will be a nice battle going on the rest of the way."
Larry Fitzgerald sat out the practice with a sore knee that kept him out of Friday night's preseason loss at San Diego. Arians said Fitzgerald overdid it in Sunday's practice.
The coach said he wasn't sure how much the starters will play against Houston.
"It depends how we play," he said. "I'm not interested in seeing them play 30 plays. I know what they can do."
The Cardinals have Tuesday off then return for practices Wednesday and Thursday before wrapping up camp on Friday.
---
---