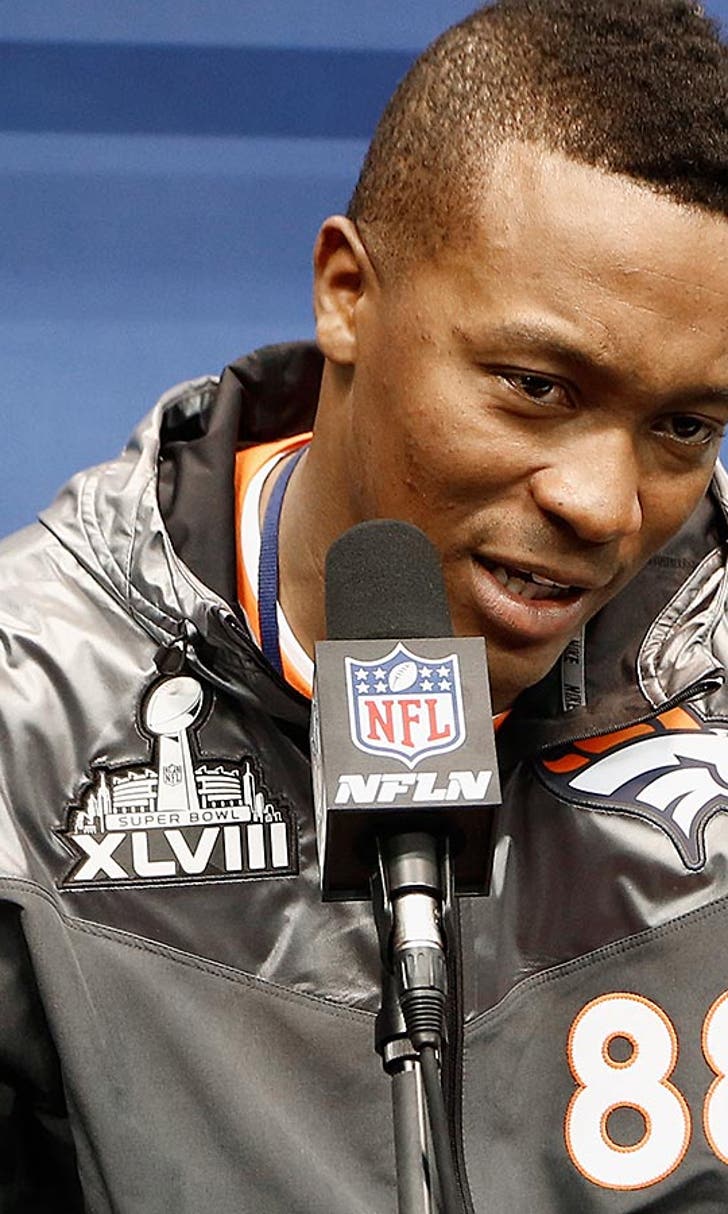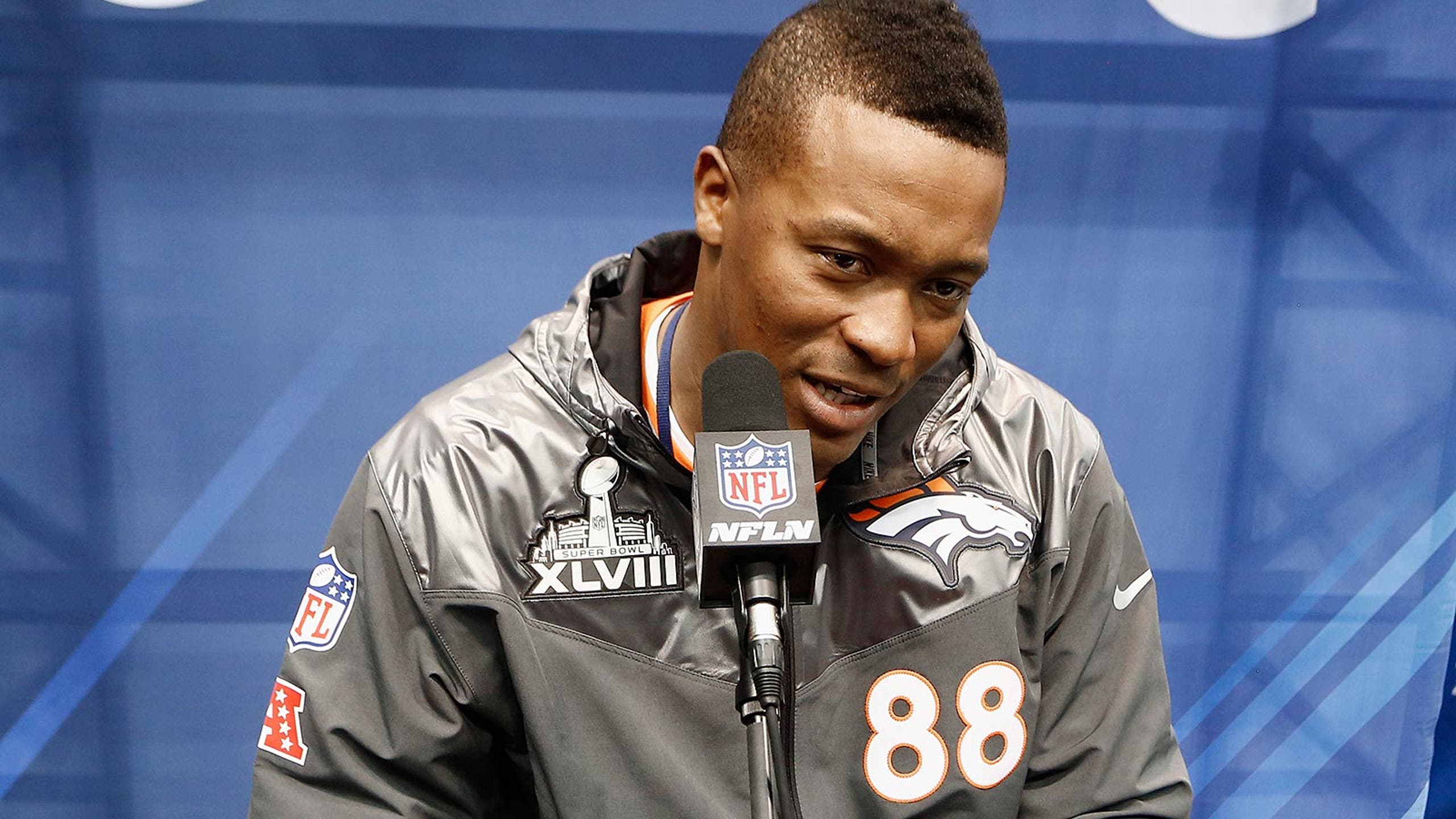 Demaryius Thomas' mother, grandma will watch Super Bowl from prison
BY foxsports • January 28, 2014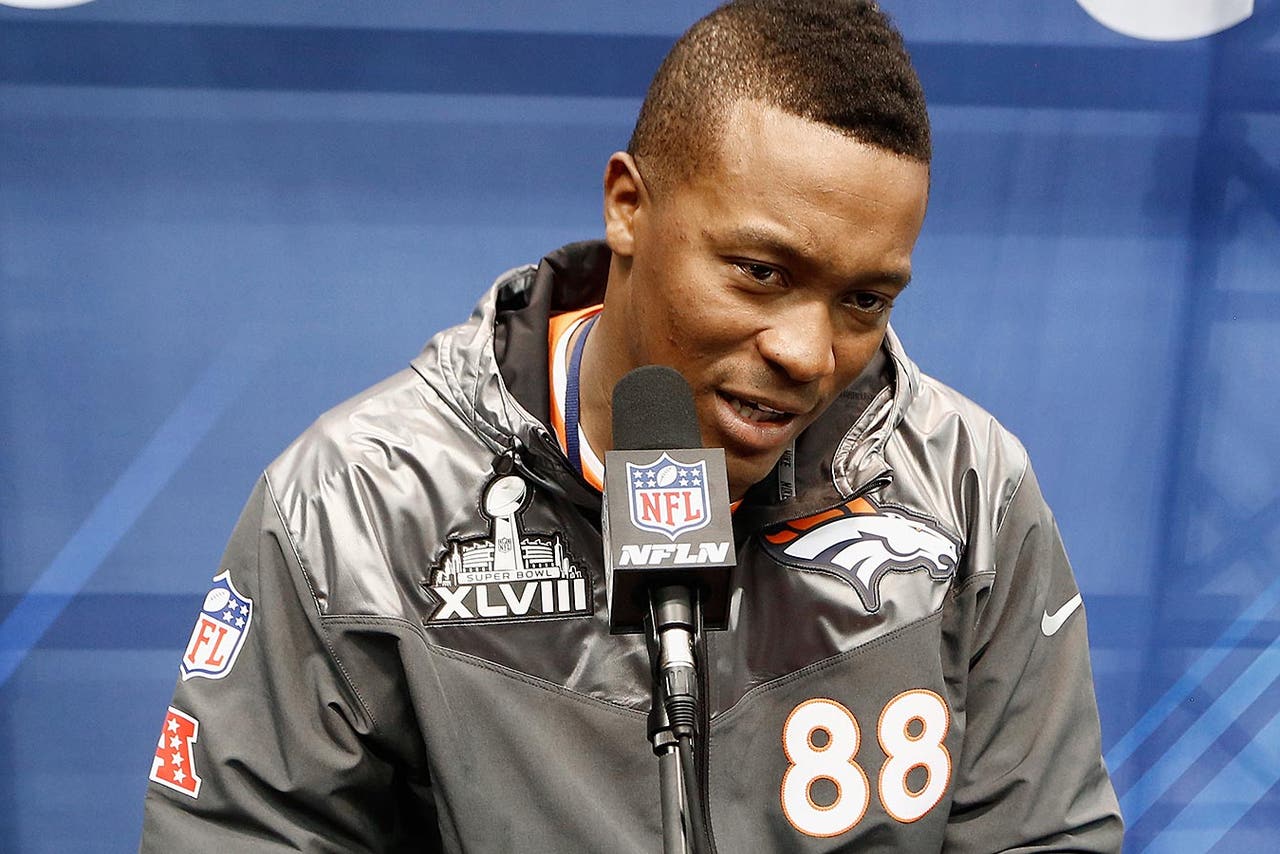 Demaryius Thomas will take the field Sunday night for the biggest the game of his life.
Two of the most important people in Thomas' life, however, will not be at MetLife Stadium. Instead, they will be watching Super Bowl XLVIII from prison.
Thomas' mother, Katina Smith, and grandmother, Minnie Pearl Thomas, have been in jail since 2000 when they were convicted of conspiracy to possess with intent to distribute crack cocaine.
According to USA TODAY Sports, Thomas' mother has a special ritual that she carries out while watching her son's games:
Just as she has on so many other NFL Sundays (and a few Mondays, too) over the last four years, Smith will use tape to put her son's number on the back of her khaki-colored shirt.
Here are more details from USA TODAY Sports:
Smith, 41, is scheduled to be released in June 2017. Minnie Thomas, who had two prior convictions for selling drugs, received a life sentence. Neither has ever seen Demaryius play a football game in person -- not in Pop Warner, not in high school and not with the Denver Broncos, for whom he has become a star receiver and two-time Pro Bowler.

"That drives me more, to know that they're in there and they're watching me," Thomas said Monday. "I try to go out and play my best, because I know they're going to talk about it to all the people in the jailhouse."

Thomas speaks by phone to his mother and grandmother after every game, and it was no different after the Broncos' 26-16 victory in the AFC Championship Game against the New England Patriots. Thomas caught a touchdown pass in the win -- his second of the playoffs.

Smith was boastful, telling Thomas how confident she had been in him. Minnie Thomas, like always, was the emotional one.

"It was just happy," Thomas said.
Thomas was 12 years old when his mother and grandmother were convicted. He said they have still been able to keep a close eye on his career.
"They get to watch every game," Thomas added. "They've got the T-shirts. All of the ladies have the T-shirts and watch me, so that's special."
His mother and grandmother will be watching the Super Bowl from the Federal Correctional Institution in Tallahassee, a minimum-security women's facility.
---
---