National Basketball Association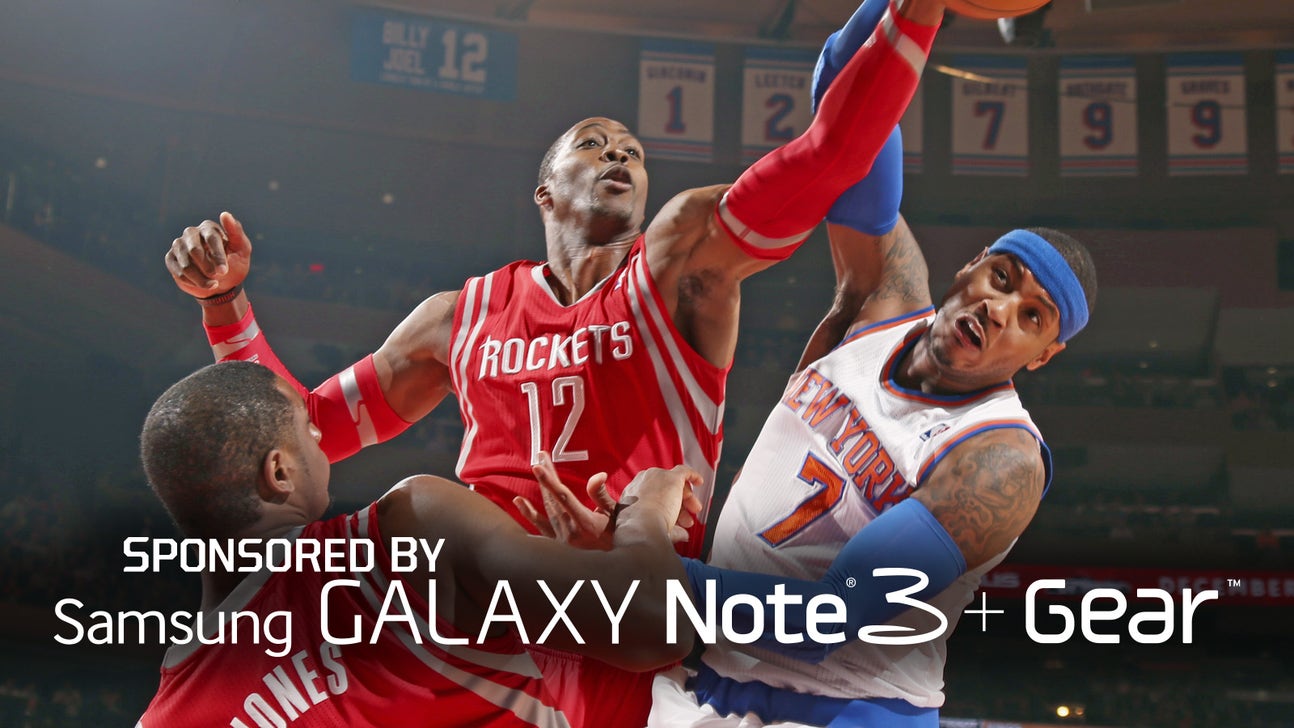 National Basketball Association
Daily Buzz: Dwight Howard offers words of wisdom to 'Melo
Updated
Mar. 4, 2020 3:57 p.m. ET

Having made contentious exits from both Orlando and Los Angeles in the past couple of years, Dwight Howard knows a thing or two about dealing with free agency, and now he's passing his sage advice and lessons learned along to Carmelo Anthony.
Unfortunately for the New York Knicks, Howard's guidance for their superstar swingman probably isn't exactly what they had in mind.
In an interview with USA Today, Howard urged Anthony to "take his heart out" of the process and focus on winning — something he's not doing much of in New York these days.
"He has been in the league for a long time," Howard told the paper. "He hasn't made it to the Finals, and at this point in his career he wants to win. You can see it every night when he plays. I know he has to take a lot of shots and all that stuff, but he just wants to win.
"I can't say (what he'll do). That's on him. He's got to decide. (But) he can't be what everybody else wants. In this situation, you've got to take your heart out of it. ... So I'd just say for him, take his heart out of it and think with his head and think about business."
Certainly, playing in New York would appear to be best for Anthony's bottom line, but if it's championships he's after, he might be better served looking elsewhere. Howard told USA Today that he himself chased big money and big-city lights when he left the Magic for the Lakers and ended up regretting it when a lack of on-court success ended up hurting his chances at endorsement deals.
"If you don't win, you're not going to get all the (off-court) stuff you want anyway," Howard said. "I saw that last year (in Los Angeles). I was in the biggest market for the NBA, and we lost, so those (companies) aren't going to be coming to you for losing.
"When I was in Orlando, a small market, and we were winning, I was very popular with a lot of different deals on the table. So it's more so about winning, and you've got to put yourself in a position to where you're winning basketball games and you're having fun doing it. Losing is not fun, and 'Melo wants to win."
New York is 125-108 since trading for Anthony in February 2011 — 111-92 in games Anthony played — with just one playoff series win in that span. The 2012-13 NBA scoring leader, Anthony can opt out of his deal with the Knicks this offseason.
Now, for some links:
• Josh Hamilton and the Angels are cutting back the role of Hamilton's "accountability coach."
• Which three Dallas Cowboys losses over the years made Jerry Jones cry?
• DeMarcus Cousins did what DeMarcus Cousins does on Tuesday against Houston:
• Also from that game, here's Dwight Howard getting schooled by a little kid:
• No surprise here — LeBron James and Kobe Bryant make more money in endorsement deals than anyone else in the NBA.
• Barry Switzer reportedly is not a fan of Johnny Manziel.
• Blake Bortles says teams asked him about his girlfriend at the combine:
• Kevin Hart took a penalty kick against Manchester City's Joe Hart:
• Torrey Smith publicly pledged his support for Ray Rice.
• That may not be enough, however, to keep Rice from losing endorsement deals.
• Rich Eisen broke 6.0 seconds in the 40-yard dash — in a suit:
• Meanwhile, Kenny Ladler stuck the landing after his 40:
• Tom Izzo will do whatever it takes to sell you a ladder — even if it means putting on sunglasses and dancing on one:
• A 17-year-old Louisville football commit was arrested in Florida and accused of impregnating his 14-year-old cousin.
• A Missouri high school football player pleaded guilty to charges that he attacked another player with his helmet.
• LeBron James got his Heat teammates WWE championship belts:
• As off-balance goals go, this one is about as good as they get:
• Tim Tebow's latest contract offer comes courtesy of something called the A11FL.
• Police say Aaron Hernandez was involved in a scuffle in jail.
• Just because no one is there, that doesn't mean you can't give and take high-fives:
• Ian Mahinmi got a shower courtesy of Lance Stephenson during his postgame interview:
---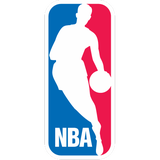 Get more from National Basketball Association
Follow your favorites to get information about games, news and more
---