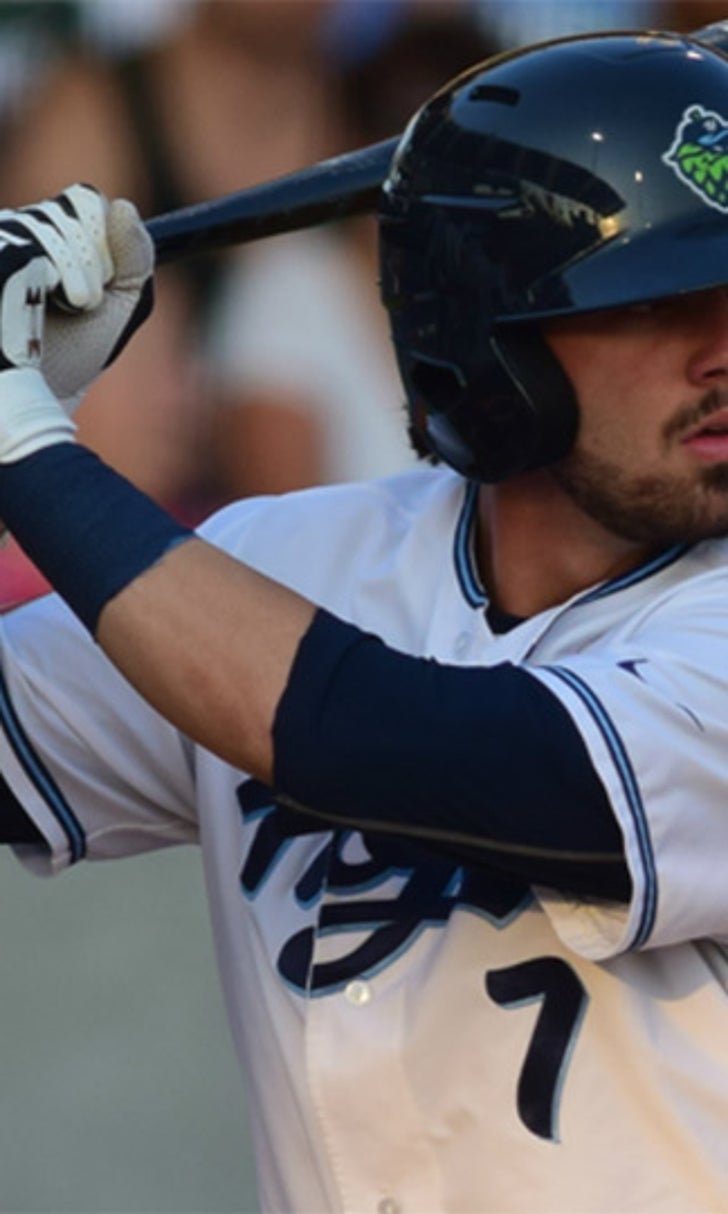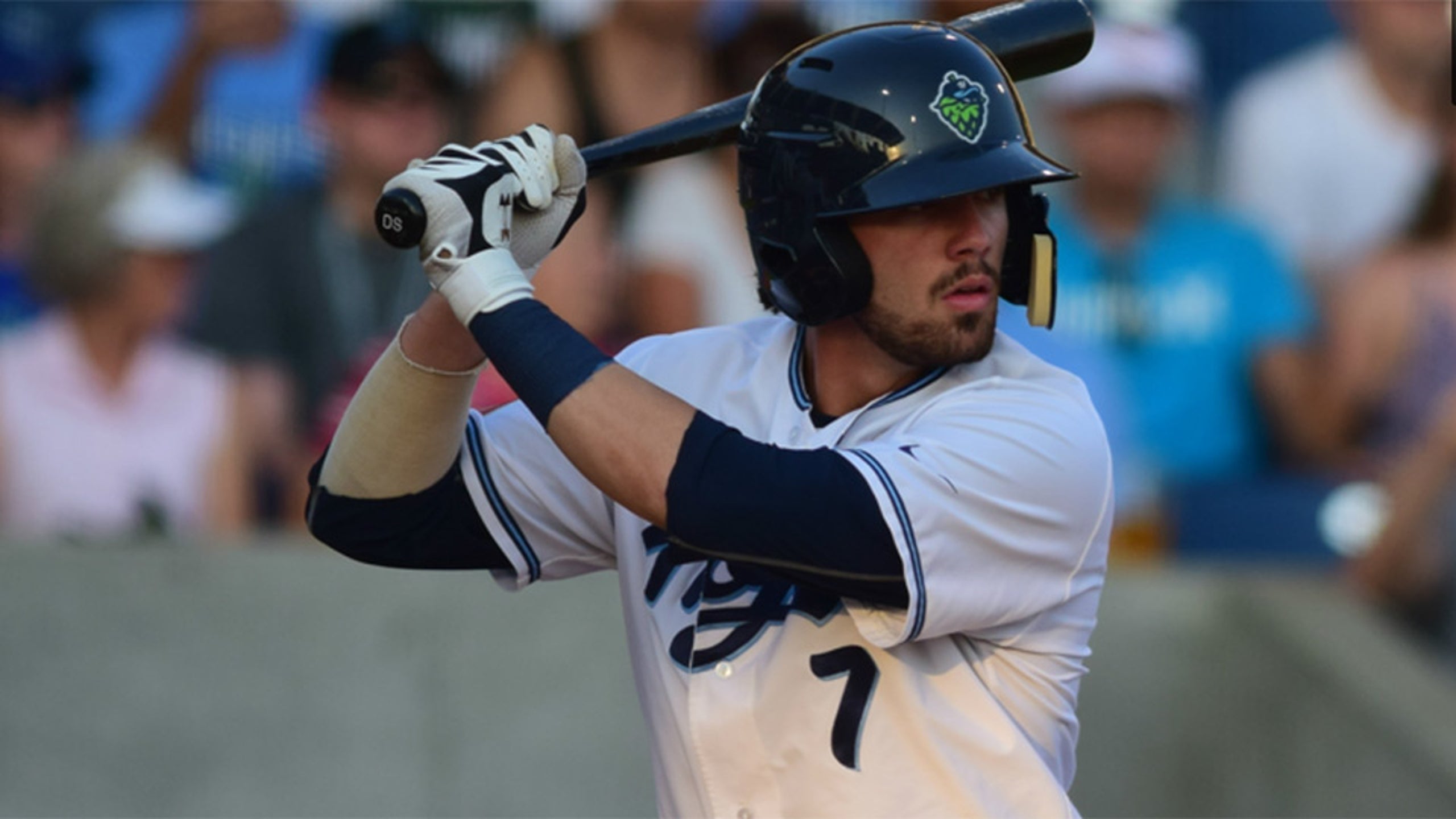 D-backs minor league report: Dansby Swanson hits first home run
BY foxsports • August 21, 2015
No. 1 overall draft pick Dansby Swanson hit his first professional home run on Thursday night, belting a three-run blast in the eighth inning of Hillsboro's 5-3 loss to Boise.
The home run was Swanson's only hit in four at-bats. He's now hitting .172 in seven games for the Hops, with two doubles, a triple and eight RBI.
Swanson , whose start in professional ball was delayed after being hit in the face with a pitch during a simulated game, admitted that the time off while healing from a concussion and 14 stitches affected his swing.
"Honestly lately, I'm just trying to get my timing down," he told milb.com. "Not playing for two months, coming back from the injury ... you're kind of learning how to square balls up again almost. That's been my biggest issue. I'm just excited about having gotten my timing down a bit and being able to move forward and draw some confidence from it.
"I'm seeing the ball well. It's just a matter of getting my foot down at the right time. Baseball is a tough game, I have to remind myself of that 'cause I'm somewhat of a perfectionist when it comes to hitting and defense."
Reno: Brandon Drury, who turned 23 on Friday, got started with his birthday celebration a day early, driving in three runs in Reno's 9-3 victory over Oklahoma City on Thursday night. Drury pumped up his batting average to .336, and although the home run power hasn't developed yet, he did register his 23rd double in just 53 games with the Aces.  Thursday's performance came two days after Drury went 5 for 6 in Reno's 17-11 victory over Colorado Springs. The five-hit night included Drury's second home run of the PCL season.
Outfielder Mike Freeman is 14 for 21 in his last four games to improve his average from .313 to .335, which is second in the PCL. In successive games, he's had a pair of four-hit games and a pair of three-hit games.
--In Tuesday's 17-11 victory, Danny Dorn had four hits, including his 10th home run, and drove in five runs, and Peter O'Bren had three hits, including his 21st home run, and drove in four.
Visalia: Kevin Cron and Daniel Palka rank 4-5 in the California league with 25 and 24 home runs, Cron has a league-leading 92 RBI and Palka also has 21 stolen bases.
Kane County: Wei-Chieh Huang had another strong start for the Cougars on Thursday but came out on the losing end of a 2-1 decision vs. Cedar Rapids. Huang (7-3) worked six innings and gave up four hits, two walks and two runs, one of which was unearned. His ERA dropped to 2.00.
Former ASU closer Ryan Burr worked the final two innings and struck out five of the six batters he faced. Burr has pitched 23 innings at two levels since being drafted in June and has given 14 hits and four earned runs (1.57 ERA) while striking out 34.
Missoula: Austin Byler, the Peoria native and D-backs' 11th-round draft pick out of Nevada, hit his Pioneer League-leading 13th home run in the Osprey's 4-2 loss to Orem on Thursday. Byler, who is hitting .333, is second in the league in RBI (43) and on-base percentage (.468) and leads the league in slugging (.727).
Byler told milb.com that he's hoping to follow in the footsteps of Paul Goldschmidt, who began his professional career in Missoula in 2009.
"Being drafted by the Arizona Diamondbacks was a dream come true," Byler said. "I grew up watching Luis Gonzalez, Randy Johnson, Curt Schilling and now Goldschmidt. I definitely idolize Goldy. He's up there and he doesn't show any negative emotion. He's humble, he has a lot of fun and he has a great approach at the plate. I definitely model myself after him, and he's a guy I'll be looking up to the rest of my career. I just want to pick his mind and see what he does and see what he thinks, because he's the best of the best."
--Junior Garcia, acquired from Houston in the Oliver Perez deal, pitched five scoreless innings in Wednesday's 5-0 win over Orem. Garcia, 19, has yet to give up a run in 10 innings since joining the Osprey. He is 5-1 overall with an 0.76 ERA over 47.1 innings this year, surrendering only four earned runs.
---
---