D-backs midseason report: On pace for 96 wins
BY David Lumia • July 13, 2017
PHOENIX -- If you can ignore the fact that the Diamondbacks lost 5 of 6 games heading into the All-Star break and are 3-8 since hitting their high-water mark of 50-28 on June 27, there are plenty of big-picture reasons to remain upbeat.

Their cushion is thinner, but at 53-36 they still have the third-best record in the major leagues. And while they've fallen 7 ½ games behind the Dodgers in the NL West, they are comfortably positioned in the wild-card race -- 2 games ahead of Colorado for the first wild-card position and 9 ½ up on the Cubs and Cardinals for the second spot.

Their record matches the best start in franchise history through 89 games. Over the past five playoff-less seasons, their record at the All-Star break has been 38-52, 42-45, 40-46, 50-45, 42-43.

"We're proud of that, I'm proud of that," manager Torey Lovullo said after Sunday's loss to the Reds. "We end on a little bit of a down note, but if they're going to think about one thing over these next four days, it's more about what they've done. They should be proud of it. ... They've got to bring their hard hat and lunchpail and get ready for Atlanta on Friday."

Lovullo said he intended to use the All-Star break for reflection on how he's performed in his first season as manager.

http://twitter.com/FOXSPORTSAZ/status/884869216569917440

"The games move so fast, the job is so consuming, I haven't thought about myself for the past four months," he said. "But I will, because I want to make sure that I'm here for these guys on the right level.

"I'll definitely reflect on a few things and ask myself what I can do to improve and make sure that I'm giving this organization everything that I possibly can for the most important part of the year."

With 73 games to go, the D-backs are currently on a 96-win pace. Here's a breakdown of how they've gotten there.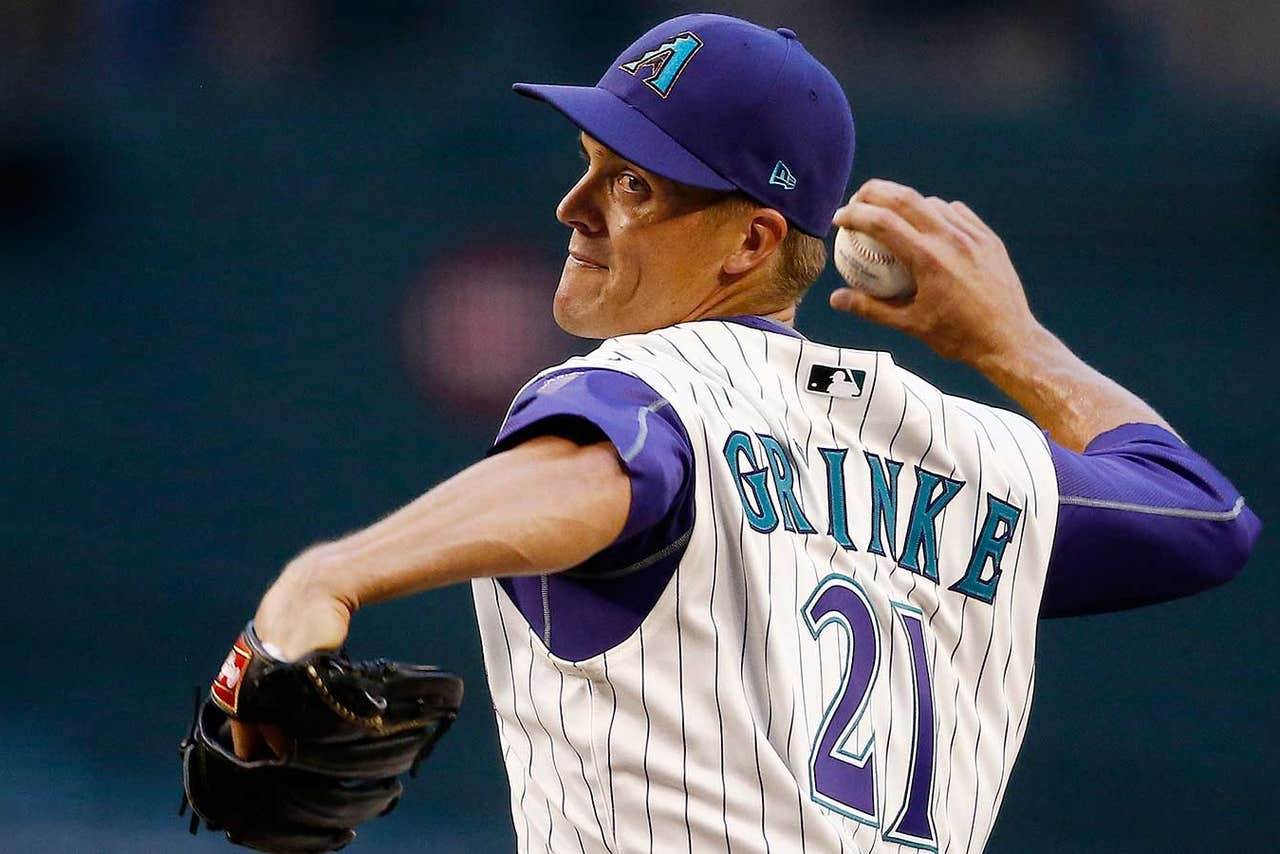 Starting pitching

Led by a pair of All-Stars in Zack Greinke and Robbie Ray, the starting rotation has been the primary different maker.

The starting pitchers have a cumulative ERA of 3.43, second only to the Dodgers' 3.24. A year ago, that figure was 5.19 -- second worst to only the Twins.

Despite pitching half their games in a hitter-friendly ballpark, they are limiting opponents to a .686 OPS (second-best in the majors) and a .235 batting average (third best). They are one of seven staffs to average better than a strikeout per inning, and they have the second-best ground-ball rate in the majors at 48.3 percent.

"We are exactly where we're at because of the pitching," Lovullo said. "We all know the starting pitching sets the tone for the day."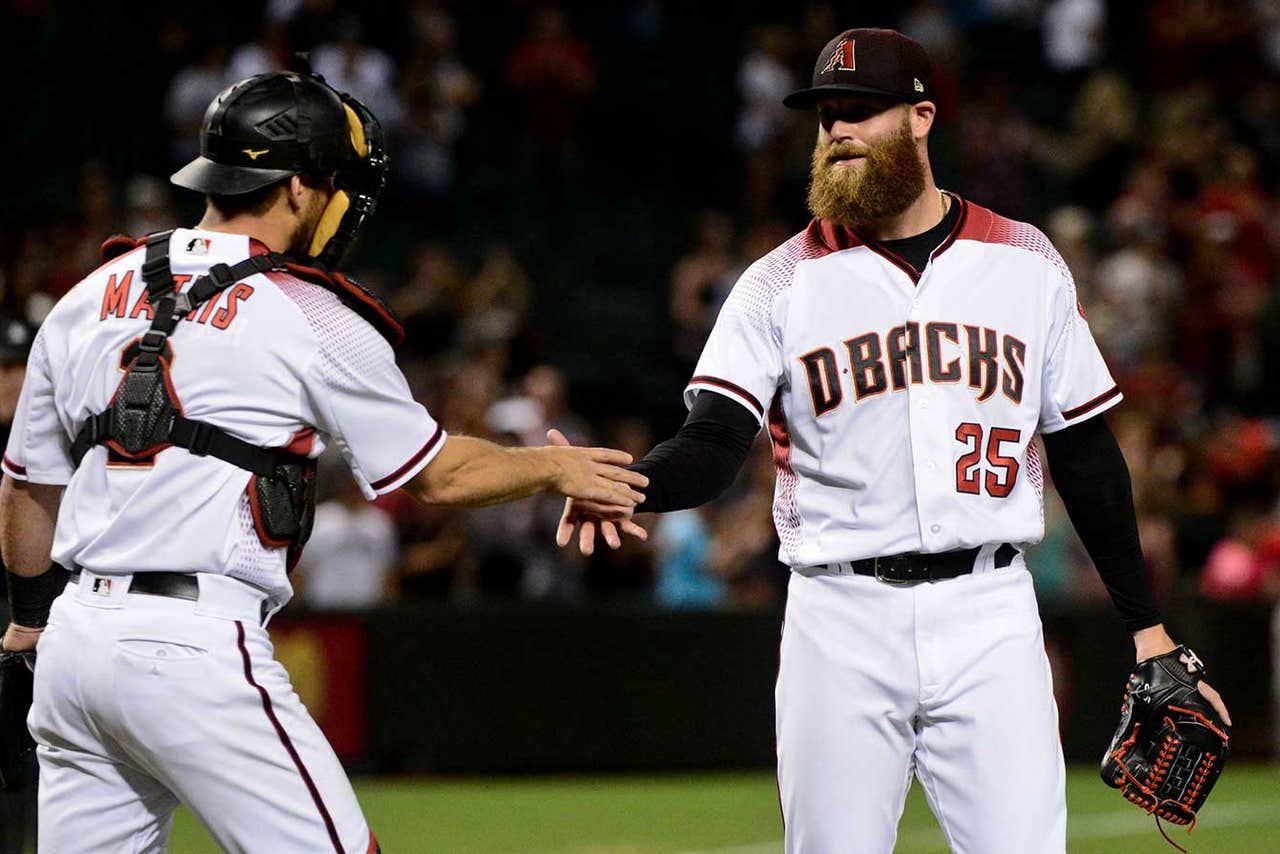 Relief pitching

The bullpen has held its own as well with a 3.45 cumulative ERA -- fifth best in the majors. The relievers have allowed a major-league-best 18 percent (21 of 117) of inherited runners to score. A year ago, the ERA was 4.94 (27th), and the inherited runners percentage was a major-league worst 37 percent.

Archie Bradley has been dominant in a setup role; Andrew Chafin, Jorge De La Rosa and T.J. McFarland have provided three dependable left-handed options; and Randall Delgado has been stellar as a swing man. Fernando Rodney has provided some anxious moments in the ninth inning, interspersed around two months of sheer brilliance, but Lovullo says his confidence in his closer hasn't wavered.

"I've said all along we can't get to where we want to get to without Fernando Rodney," Lovullo said. "He has taken that ninth inning as his personal challenge, and he's allowed younger pitchers below him to perform. I believe in Fernando Rodney, and he's going to get the ball again."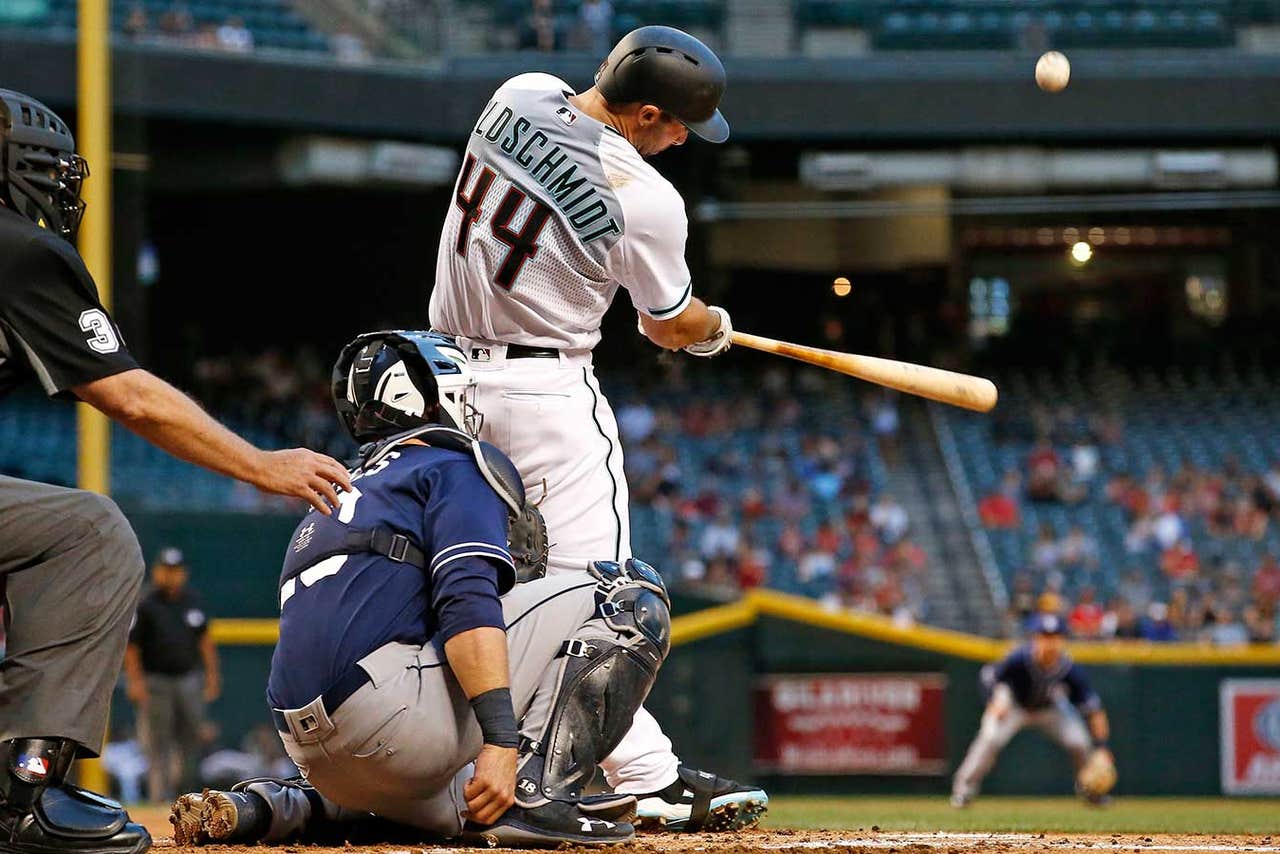 Hitting

Despite stellar first halves from Paul Goldschmidt, Jake Lamb and Chris Owings, the D-backs' offense has been more average than great. They rank seventh in runs scored, 12th in batting average and 14th in home runs. The lineup has been without A.J. Pollock and Yasmany Tomas for prolonged stretches and will be without Nick Ahmed for a good chunk moving forward. While Ahmed is primarily valued for his defensive excellence, he has been the team's most productive hitter against left-handed pitching (.396 with two home runs). His absence, along with Tomas, exacerbates a problem area.

As a team, the D-backs are hitting .225 against lefties (only the Padres are worse) with a .287 on-base percentage and .378 slugging percentage. Against righties, they have a .270 average, .341 on-base percentage and .464 slugging.

The lefty-right split is one of two glaring discrepancies. The home-road splits are equally pronounced.



































| | | |
| --- | --- | --- |
| Statistic | Home | Road |
| BA | .278 | .237 |
| OBP | .350 | .302 |
| SLG | .491 | .387 |
| Runs | 278 | 168 |
| Home runs | 68 | 45 |
Base Running

The D-backs have been the majors' most-efficient base-running team according to Fangraphs, with a rating of +16.6, but they've been less reliant on the running game as the season has gone on, with their monthly stolen-base totals dropping from 32 in April to 16 in May, 13 in June and 3 so far in July.

Pollock's return to the top of the lineup should make the running game more of a weapon moving forward. He's tied for the team lead with 13 steals while playing in just 43 games.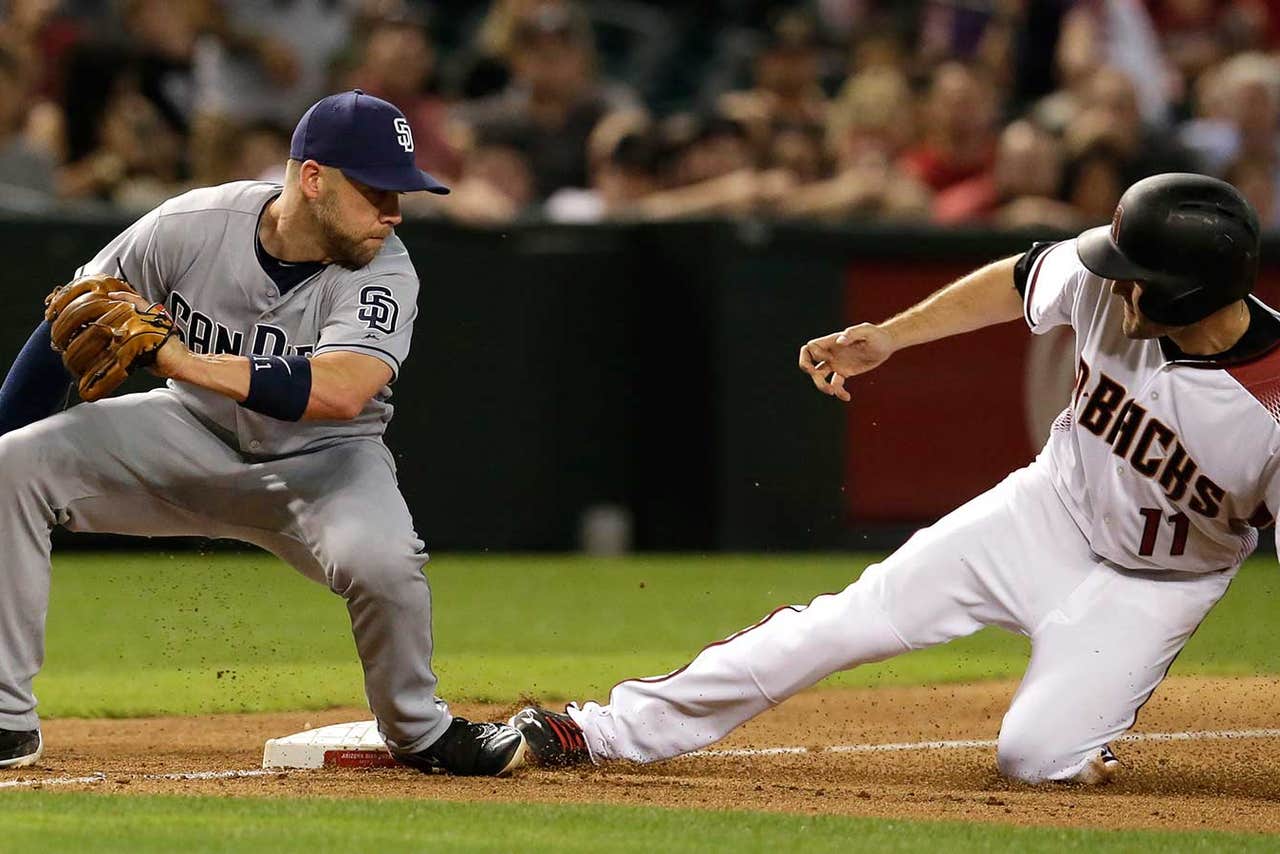 Fielding

The D-backs rank 12th in Fangraph's defensive efficiency metric with a rating of -2.2. Their 56th errors are eighth most in the majors, and their 42 unearned runs allowed has been exceeded only by two teams -- the A's and White Sox. Extended absences of Pollock and Ahmed haven't helped matters.

Schedule

The D-backs have checked a lot of important boxes so far: 33-15 at home, 7-1 in extra innings, 18-12 in one-run games even after four consecutive one-run losses. And they have made good on one of the 10 commandments in the Contender's Bible: Thou Shalt Beat the Teams You Are Supposed to Beat.

They are 35-19 against teams with losing records, and 18-17 against teams .500 or better.

Moving forward, they have 44 more games against teams that are below .500 at the break; 29 against teams with winning records.

In the below .500 ledger, they still have 12 to play vs. the Giants, who will be getting ace Madison Bumgarner back, and six against the Cubs, who arrived at the break with an inexplicable 43-45 record.

Among the top contenders, they have nine left vs. the Dodgers (six at home), seven vs. the Rockies (four at home), four vs. the Astros (two at home) and three (all at home) vs. the Nationals.

The remaining schedule features 33 home games and 40 on the road.
---