Coyotes seek 4th straight win as Oilers visit
BY foxsports • January 12, 2016
The only team that separated the Edmonton Oilers from the bottom of the Pacific Division last season isn't providing such cover midway through this one.
The Arizona Coyotes enter the second half in second place, with a shot at establishing their longest winning streak in more than two years Tuesday night at Gila River Arena against the embattled division foe they've left in the dust. The game can be seen on FOX Sports Arizona Plus, starting at 6:30 p.m.
Saturday's 4-0 home win over Nashville was the Coyotes' third straight, which they haven't bettered since winning five in a row from Oct. 26-Nov. 5, 2013. Arizona (21-16-4) has outscored opponents 9-3 in on the run since falling 4-3 in a shootout in Edmonton (17-23-3) on Jan. 2.
"I think everyone was doubting this team starting this season and even a couple of months ago," goaltender Louis Domingue told the team's official website. "Right now I think everybody in this room and everyone around the league are starting to take us seriously. ... We're playing way better defensively than we were last year and I think we're starting to really get confident with the way we play. We're just so strong in every aspect."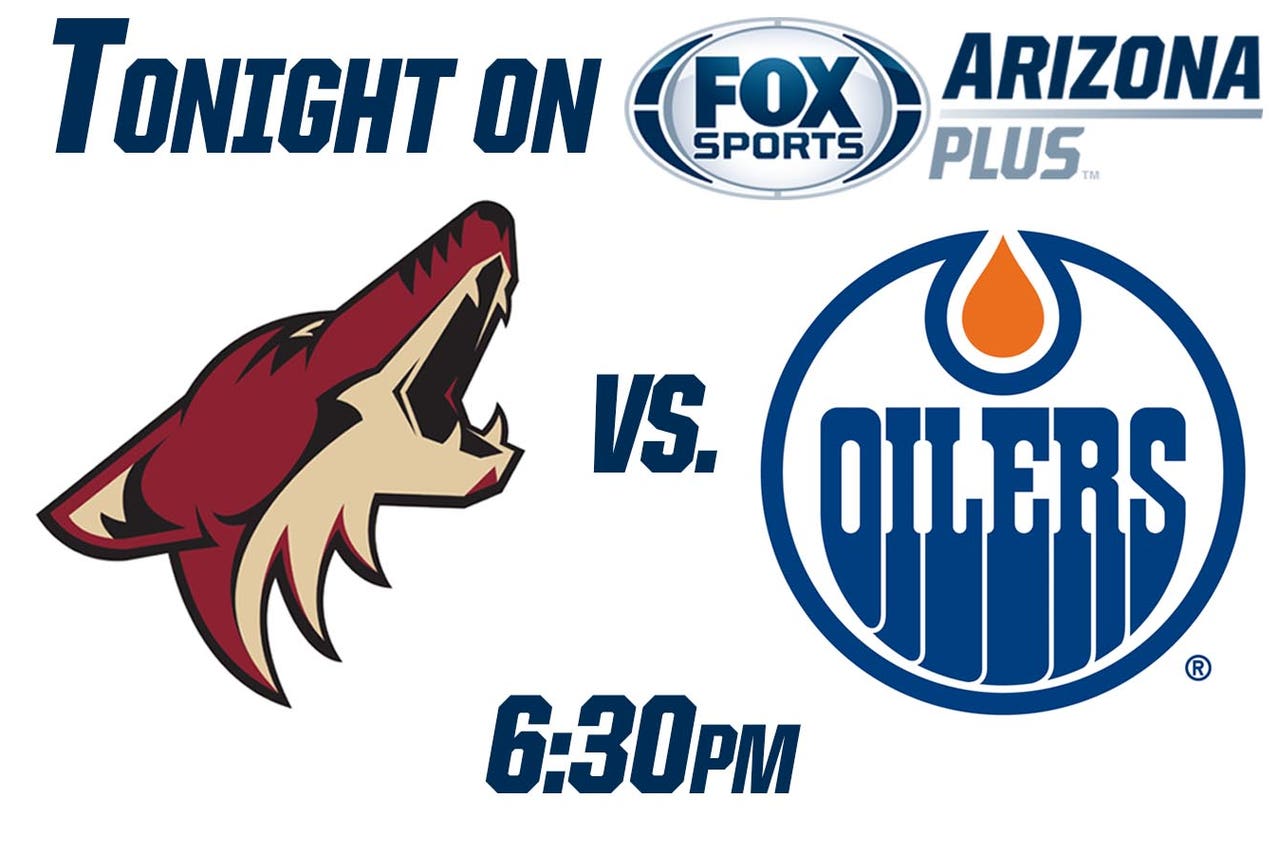 Domingue has been in goal for each win to improve to 6-0-2 as a starter with a 1.73 goals-against average and .947 save percentage. On the team's 4-0-1 point streak, the 23-year-old has 1.58 and .952 marks.
"When the goaltender is solid in there, the team doesn't feel that there is a rat race in front of them," coach Dave Tippett said. "Our team has played pretty well in front of them, and Louis certainly does his part just stopping the ones he is supposed to."
Offensively, Tobias Rieder had two goals and an assist, giving him six points in his last three home games. Seventeen of his 26 points have come at home.
The Coyotes began a season-high seven-game homestand with their first four-goal win of the season, and 41 games in, they're in second place with 46 points and hopes of closing the gap with Los Angeles, which visits to conclude the homestand Jan. 23.
"With the seven games at home you can look at it as almost a full playoff series," Tippett said. "If we do well in this series it will propel us to the start of the second half. It's a major focus for us right now, that we have to have a good homestand."
Tippett's team finished six points back of the Oilers last season despite winning all five meetings as part of an 11-0-2 stretch in the series with 4.00 goals per game.
Edmonton's offense again seems incapable of keeping up. The Oilers fell 2-1 at home to Florida on Sunday and have scored 19 goals over a 3-8-1 span. They don't expect it to get any easier.
"It's going to get tough like this the rest of the way as things get close to the playoffs, the intensity goes up, teams continue to play tight checking, this is what we have to expect every night," Mark Letestu told the team's official website. "We're going to have to work and earn every goal we get."
The power play has been part of the struggle with a 2-for-25 mark over the past 11 games, though Arizona's penalty kill has only gone 20 for 30 in its last nine.
Cam Talbot was in goal for the win over the Coyotes at the beginning of the month to get to 3-0-0 against them in his career. Overall, he's posted a 1.78 GAA during a 2-3-0 span.
---
---