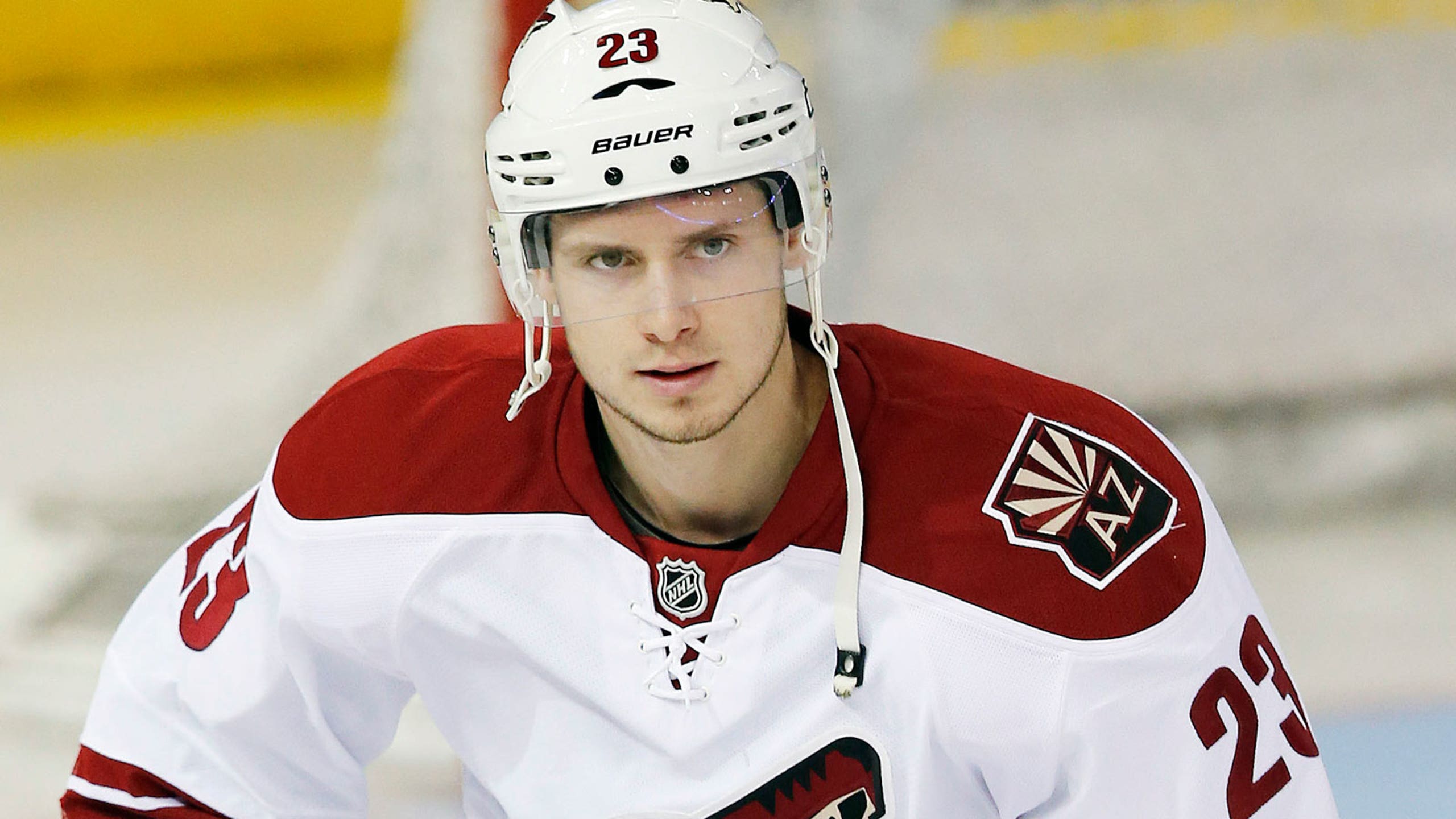 Coyotes' salary cap analysis shows room for maneuvering
BY foxsports • July 31, 2015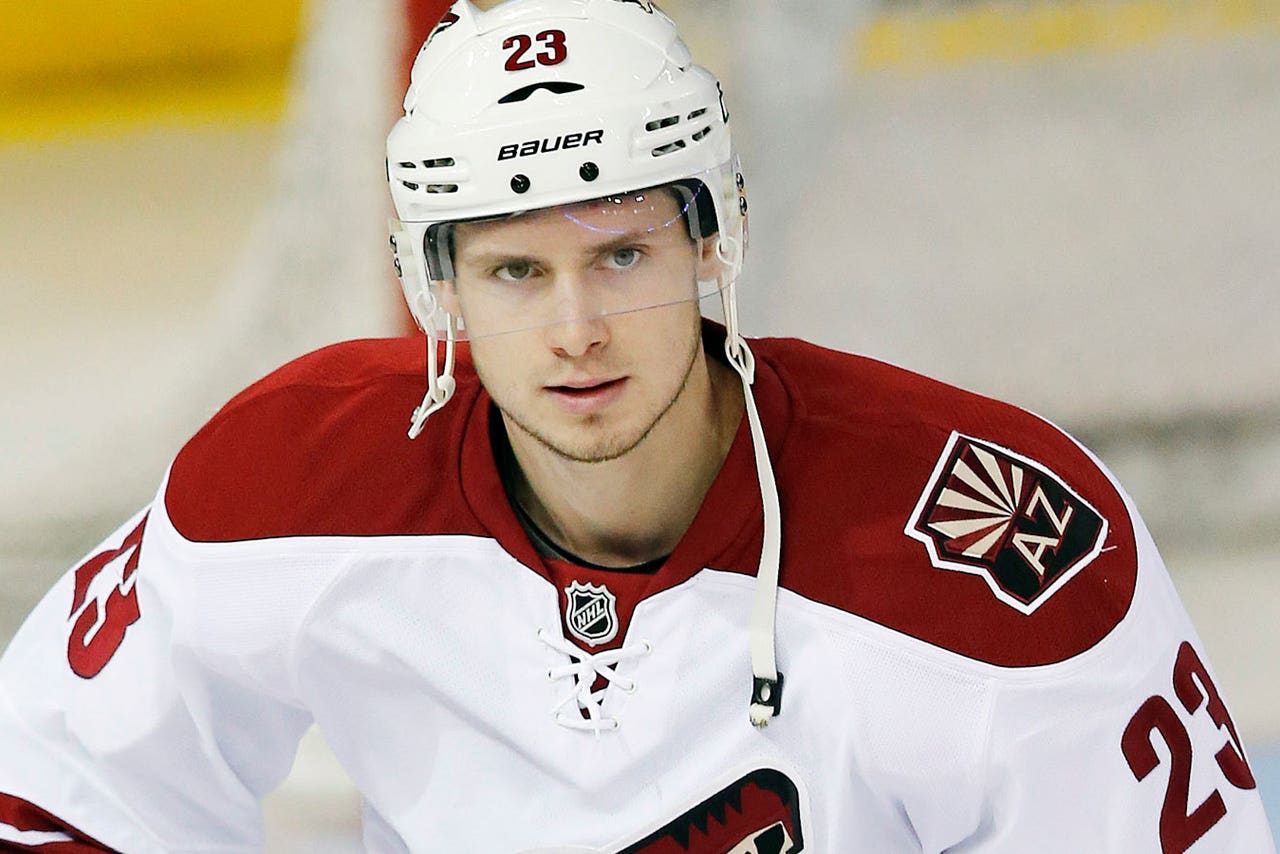 GLENDALE, Ariz. -- The Coyotes closed the books on their remaining free agents Thursday when restricted free-agent defenseman Brandon Gormley accepted the team's one-year, two-way qualifying offer of $850,500 while restricted free-agent goalie Louis Domingue opted to play in Europe.
With six weeks until training camp begins, the Coyotes have 12 forwards under contract that finished last season with an NHL club, seven defenseman including Gormley, who was assigned to Portland (AHL) late last season to help the Pirates' playoff push, and two goalies.
NHL clubs are permitted to carry 23 players during the season (not including players on injured reserve). With anywhere between two and four roster spots still open, we're breaking down the Coyotes' cap situation to get a sense of where they currently fall, how much room they might still have and what moves may still be coming.
According to generalfanager.com, the Coyotes' total cap hit is currently $57,574,704. That includes cap hits of $4,941,429 for retired defenseman Chris Pronger, $1,444,444 per terms of Mike Ribeiro's buyout and $2,625,000 in retained salary for Keith Yandle; a total of $9,010,873.
The same site has the Coyotes total salary spending at $53,007,444 with Yandle retained salary, Ribeiro's buyout average and Pronger's $575,000 salary factored in.
The NHL's salary cap floor is $52.8 million (the ceiling is $71.4 million). With Pronger's cap hit subtracted from the Coyotes cap number, Arizona falls to $52,633,275 in cap hit. That's a shade below the floor, but keep in mind there are still roster spots open.
Let's assume that forwards Max Domi ($863,333) and Anthony Duclair ($772,500) both make the roster. Domi is a near-lock, and general manager Don Maloney has noted several times that Duclair is ahead of the pack because he gained 18 games of NHL experience in the 2014-15 season with the New York Rangers.
If you add both of those salaries, the Pronger-adjusted cap hit rises to $54,269,108. It's fair to assume that Craig Cunningham, who is on a two-way deal, will start the season with Springfield of the AHL. That opens up one more roster spot. 
Maybe Brendan Perlini ($894,166) or Christian Dvorak ($870,000) will earn it. Maybe Henrik Samuelsson ($894,166) made enough strides with his skating this offseason to earn a spot. Any one of those players would push the Coyotes over $55 million in Pronger-adjusted cap hit. But if none of those players proves he is ready, the Coyotes could still add a veteran who would likely cost between $2 million and $3 million, pushing the Pronger-adjusted cap past $56 million or $57 million.
Maloney said Thursday that he is leaning toward giving his forward prospects a chance to prove themselves in camp before he fills holes with veterans. That approach makes sense, but it doesn't preclude adding a player before camp.
Remember, much of the rhetoric this time of year contains a significant percentage of posturing. Maloney believes the asking price is too high right now for veteran wings and even free-agent defensemen like Cody Franson. Unsigned players will get more desperate to find a home as camp approaches, and their prices will likely come down in what has already been a soft free-agent market.
"I'm in no rush unless the right deal comes along," Maloney said in a statement that clearly leaves the door open.
Then there is the final piece to consider. The Coyotes want a puck-moving defenseman, preferably a right-hander. That could come via trade or free agency. 
It's difficult to estimate the cap impact that player would add, but it's instructive to know the Coyotes were close to acquiring defenseman Dougie Hamilton from Boston before Calgary GM Brad Treliving swooped in and landed the big, 22-year-old, right-handed defenseman the Coyotes had hoped to pair with Oliver Ekman-Larsson for years to come.
Calgary signed Hamilton to a six-year, $34.5 million deal with an annual cap hit of $5.75 million. That the Coyotes were willing to add a player that would cost that much hints at where they were willing to go with this year's budget.
"We still have some flexibility and some spending room," Maloney said.
The problem with adding that defenseman is you need to find a willing trade partner or a free agent that isn't over-priced (like Franson is right now -- particularly when you consider his skating issues). If the Coyotes can find that player, the near miss on Hamilton makes it clear they are willing to spend for that player. 
However the aforementioned scenarios play out, it's safe to assume the Coyotes roster will still undergo some changes before the regular season opens Oct. 9 against the Los Angeles Kings.
Follow Craig Morgan on Twitter  
---
---