National Hockey League
National Hockey League
Coyotes captain Doan has Rocky Mountain fever
Published
Dec. 20, 2013 5:10 p.m. ET

Coyotes forward Shane Doan, who has missed two weeks with what the team has referred to as an illness, has been diagnosed with a form of Rocky Mountain fever, general manager Don Maloney confirmed Friday.
Doan, the longtime team captain, had been scheduled to skate on Friday but will not do so, Maloney said. There is no estimated date for his return, with Maloney saying that Doan's timetable is more week-to-week than day-to-day at this point.
According to the Mayo Clinic, Rocky Mountain fever is a tick-borne bacterial disease that affects the lining of your blood vessels, causing them to leak. This can cause serious organ damage and potentially death. Symptoms can include severe headaches, high fevers and rashes. The disease is treated with antibiotics; Doan said at a press conference last week that he had been put on medication after missing the Coyotes' game on Dec. 6 in Vancouver and that he was "feeling way better."
He said at the time, "The doctor in Vancouver helped me out a lot. He kind of got me started on some medicine that can help. That was before the Vancouver game that Friday. We flew back, and I'm kind of trying to let the medicine work."
Despite missing the last six games, the 37-year-old Doan still leads the Coyotes in goals with 12 and ranks third on the team in points with 23.
Maloney also announced Friday that defenseman Zbynek Michalek, who left early in Phoenix's  loss to Montreal on Tuesday, will be out "a while" after reaggravating a hip injury. However, in his place, the Coyotes expect to activate forward Lauri Korpikoski, who has been out since Nov. 16 with an upper-body injury, and have him available for Saturday's game. Korpikoski has four goals and three assists in 18 games this season.
---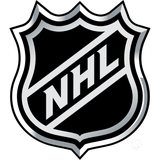 Get more from National Hockey League
Follow your favorites to get information about games, news and more
---