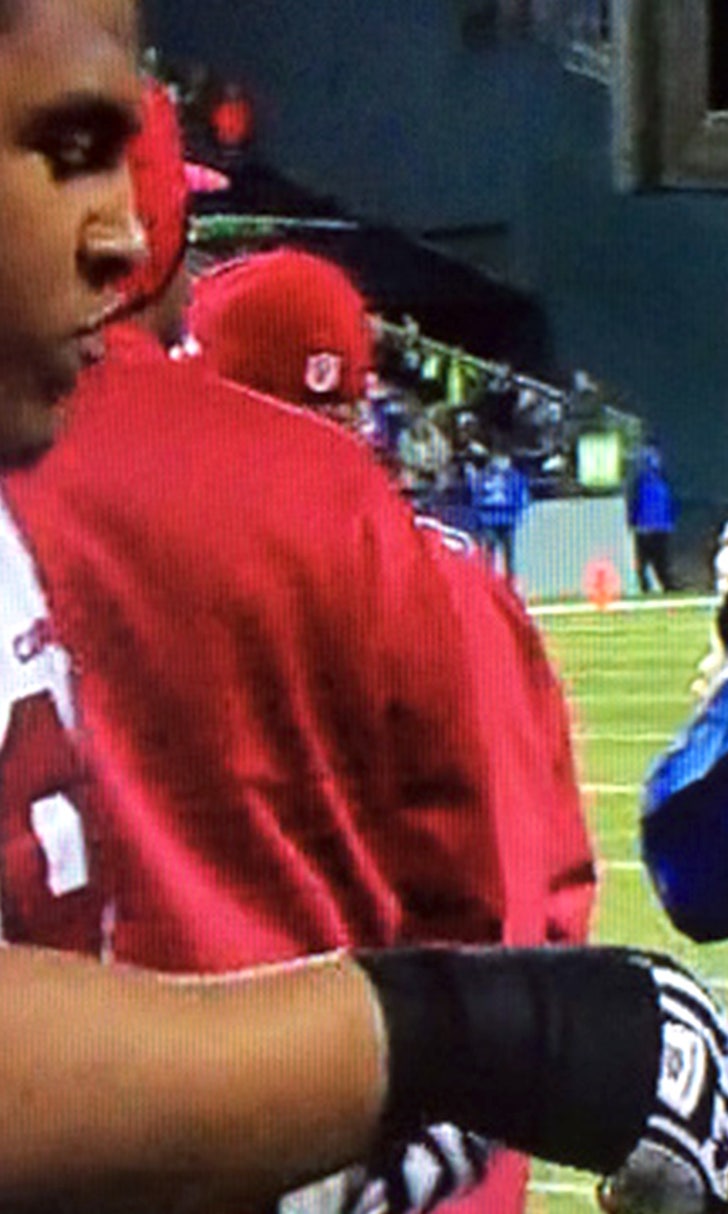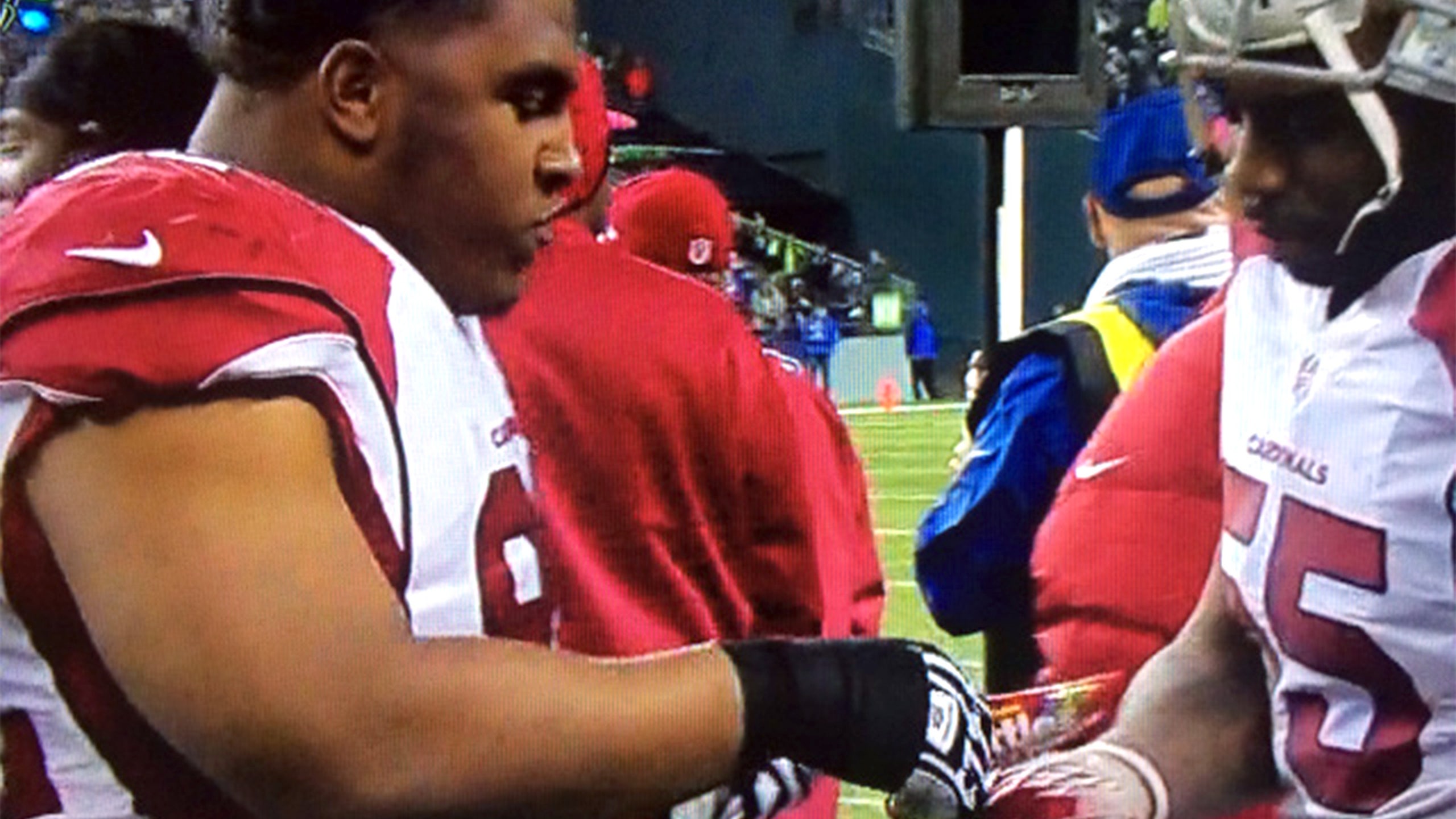 Cardinals mock Marshawn Lynch after bottling up Seahawks
BY Sid Saraf • December 22, 2013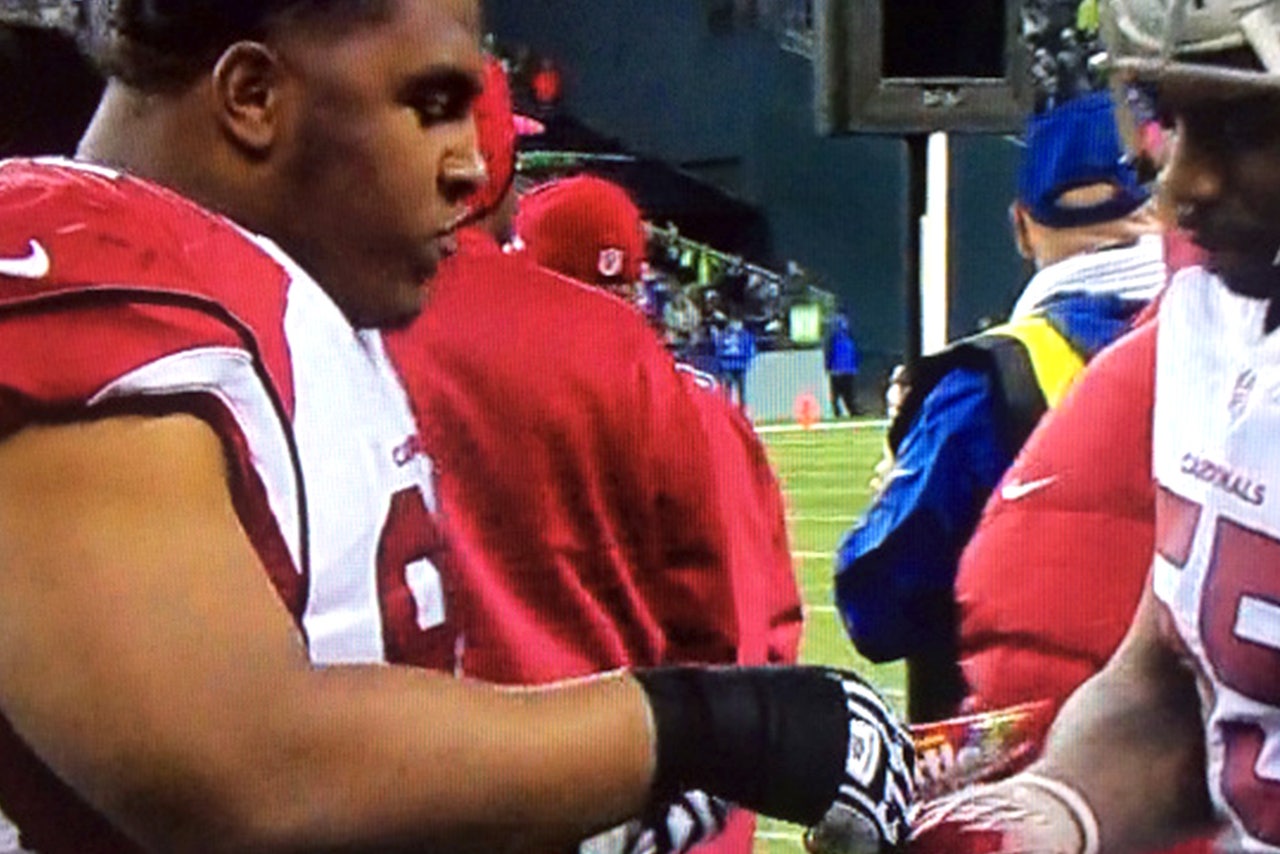 To the victors, go the spoils.
The Cardinals did something that no team has done in Seattle since late 2011: hand the Seahawks a loss, 17-10. A lion's share of the credit for the upset goes to Arizona's defense, which did a great job of bottling up stud running back Marshawn Lynch.
So, what did the Cardinals D do to celebrate? How about mimicking Lynch's tradition of chomping on Skittles?
Enjoy guys, you earned it.
(H/T to USA Today for the story)

---
---