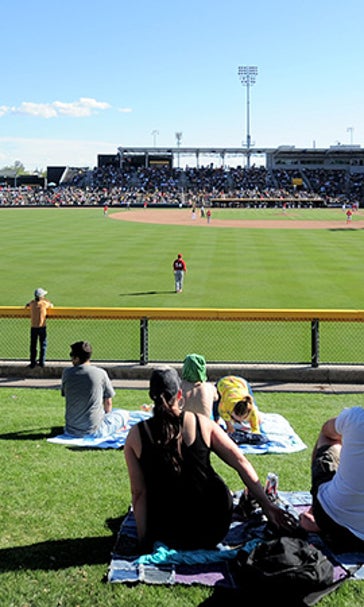 Cactus League stadium guide: HoHoKam Stadium
BY foxsports • February 24, 2016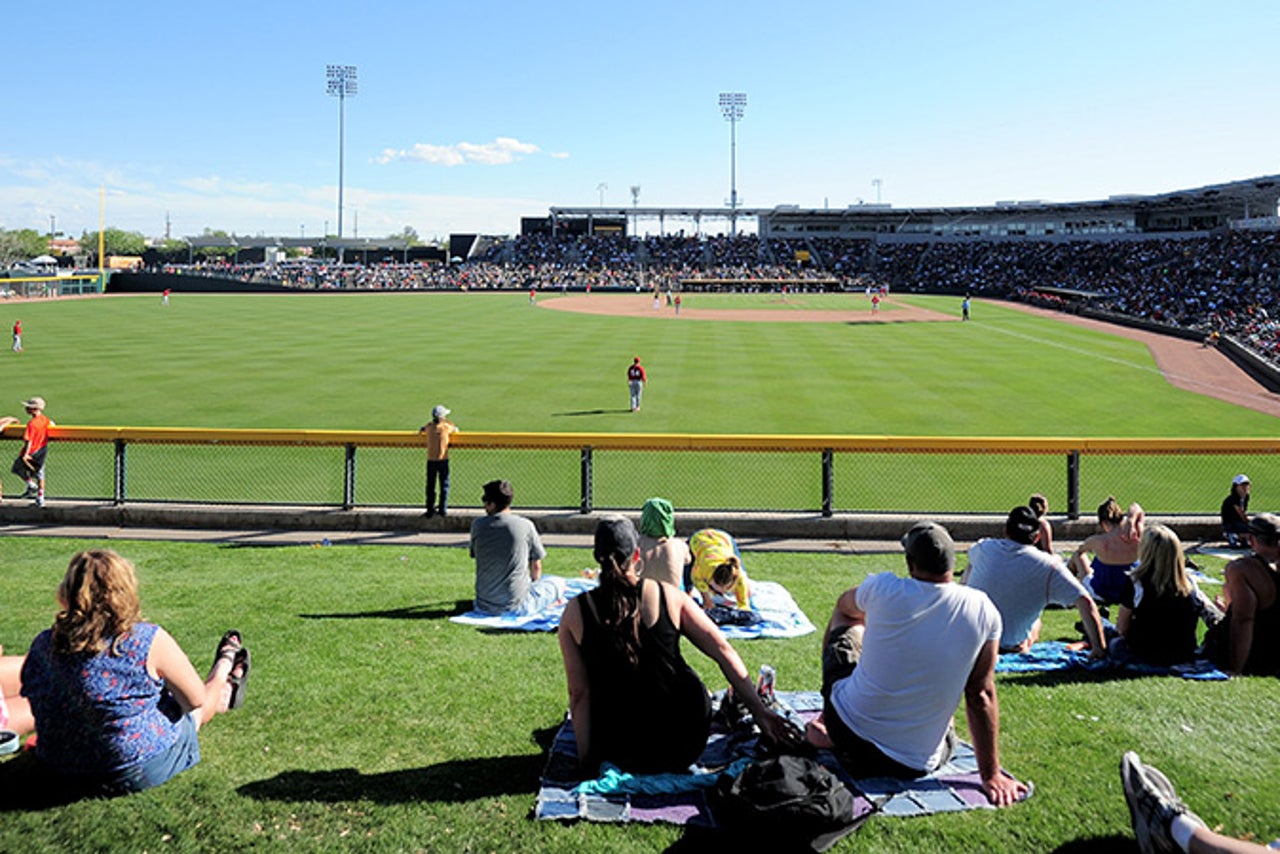 The temperatures are back in the 80s in the Valley of the Sun and with them, 15 major league teams have returned for spring training. Each of the 10 ballparks where they practice and play offer something special for fans who attend, from the delectable garlic fries imported from San Francisco to the opportunity to shag fly balls during batting practice. Cronkite News went from ballpark to ballpark and gathered a list of the must-sees and must-dos while in and around these Cactus League venues.
Teams: Oakland Athletics
Year opened: 1977
Feature: You will have a cool experience in Hohokam Stadium, which has the most shaded seats compared to the rest of the Cactus League Stadiums, largest scoreboard and a kid's zone.
Autographs: Arrive early to a game because the A's are the only team that allows fans to shag balls and get autographs during batting practice.
Signature food: Ike's Sandwiches are from the Bay Area. They are specialty deli sandwiches that will tickle your taste buds.
Don't miss this: The Athletics are known for mustaches because in 1972 Owner Charlie O. Finley said he would give the players $300 if they could grow a mustache, so it is only fitting that the Mustache Pretzel food truck is stationed down the right field line.
Most expensive seat: If you want to feel like royalty, grab a ticket in the "Infield Box Gold" section for $35.
Cheapest seat: Grab a blanket and sit in the lawn for $10.
Pregame hotspot: Los Dos Molinos, a Mexican restaurant, is only a couple miles away. Try its famous Shrimp Veracruz, which features large shrimp in New Mexico red chili served over rice with beans and a flour tortilla. Wash it down with Sangria.
Postgame sports bar: The after party is at Diamond Sports Grill. Try The Bullpen menu or, if your Little Leaguer is with you, the For The Little Leaguers Menu.
Nearby attraction: Check out the Mesa Arts Center to see what events or concerts are playing. The March calendar includes Monty Python's Spamalot and Disney's Beauty and the Beast.
Another alternative is Old Town Gilbert. Only a few miles away, it features the up-and-coming Heritage District, a center for restaurants, retail and arts.
Feels like home: With food straight from the Bay Area at Hohokam, fans can enjoy a Dutch Crunch deli sandwich, the crunchiest bread with delicious deli inside.
Hohokam Stadium: 1235 N. Center St., Mesa 85201
Diamond Sports Grill: 161 N. Centennial Way, Mesa 85201
Los Dos Molinos: 260 S. Alma School Rd. #137, Mesa 85210
Mesa Arts Center: 1 E. Main St., Mesa 85201
Old Town Gilbert: 302 N. Gilbert Rd., Gilbert 85233
---
---