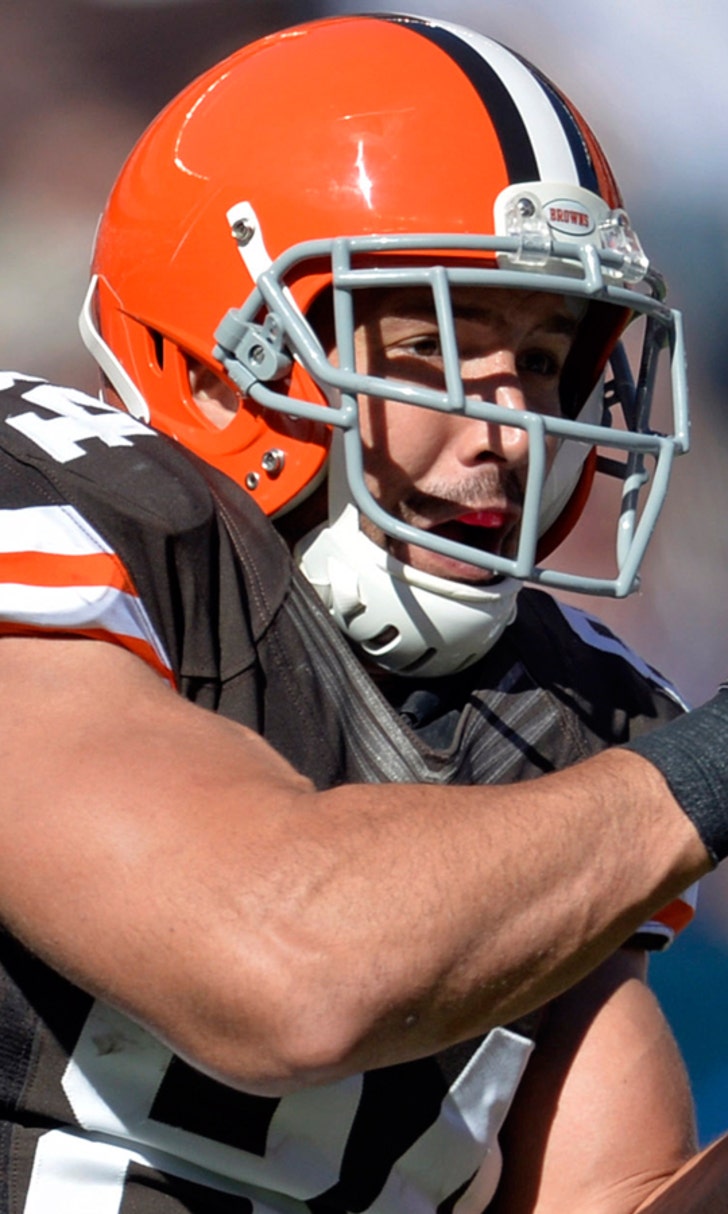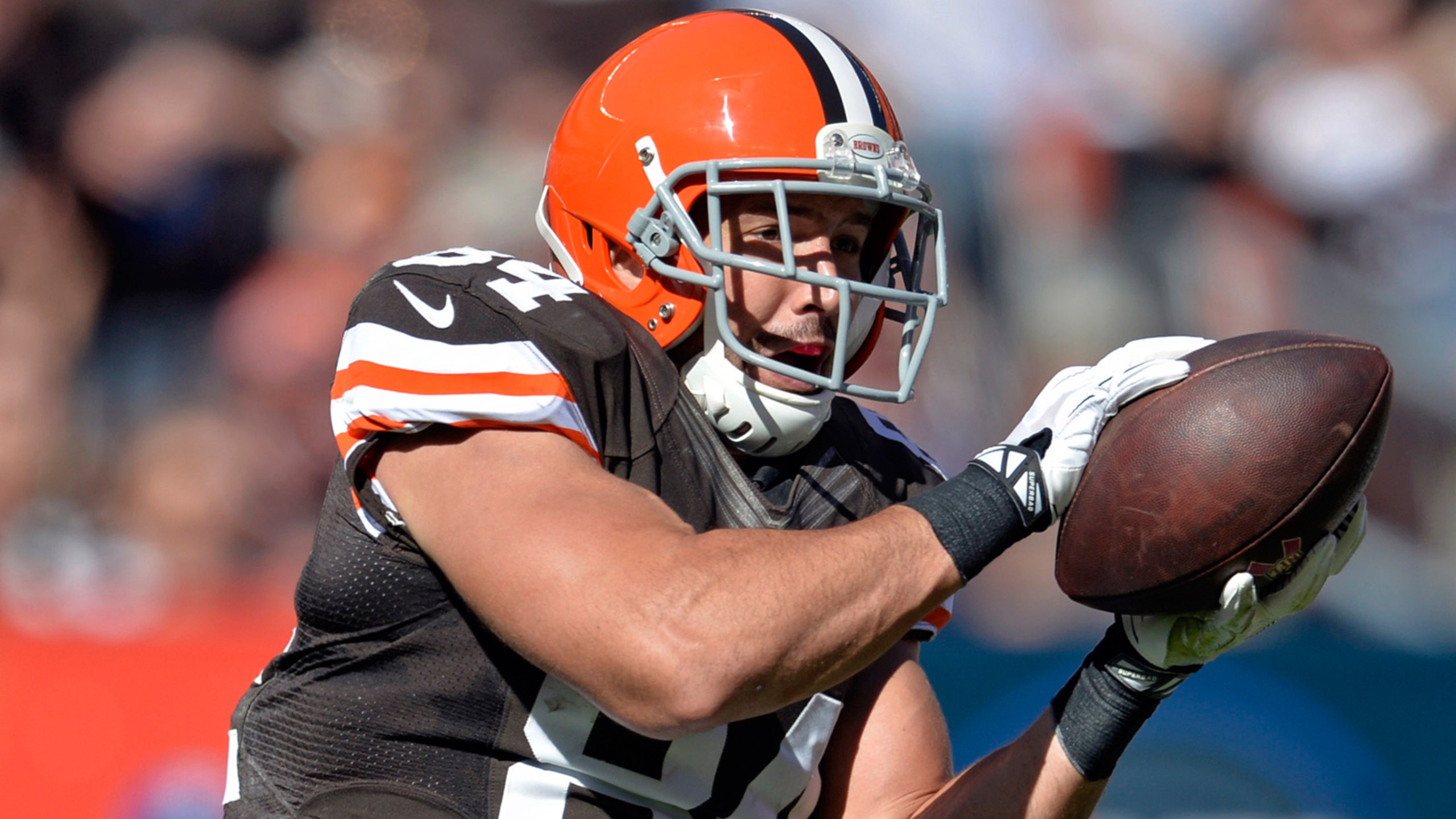 Browns expecting 'big game' from Cameron
BY foxsports • December 11, 2014
BEREA, Ohio-- €"The Browns offense is looking for an infusion of production from the skilled players.
Johnny Manziel is getting his first start, which the Browns are hoping will jump-start the offense and possibly the play of Josh Gordon among others.
However, the Browns are hoping that tight end Jordan Cameron is able to get more back into the flow the game. He had four catches in his first game back against the Indianapolis Colts last week for 41 yards (10.3 avg.), including a long catch of 20 yards.
Cameron (6-5, 249) said he was less than whole.
"I practiced a little before last week, so that helped, but I didn't feel 100 percent against the Colts," Cameron said. "I had some wobbly legs because I was a little out of shape, but that's to be expected. I know I'll feel a lot better going out this time against Cincinnati."
Cameron missed five games after suffering a concussion on Oct. 26 against the Raiders. He was inactive in the second game of the season, Cameron was inactive with a shoulder injury that he suffered in the preseason and had been battling all season.
Mike Pettine was asked how Cameron played in his first game back.
"He was OK, about what you would expect coming back," Pettine said. "He looked good (Wednesday) and we're hopeful he will continue to progress and get back in the groove, get some of the rust off and we're expecting a big game from him."
In the seven games Cameron played, he has 17 receptions for 291 yards (17.1 avg.), including one touchdown, fourth-best on the team.
Cameron said after a week of full practice, he should be ready for a bigger role, even though he played 78 percent of the offensive snaps against the Colts.
"Everything was good, I felt great," Cameron said. "I was a little sluggish -- €"a little out of whack for a little bit -- but once I got my feet under me, I was so happy to be out there with my teammates. There was definitely a little extra pep in my step."
Cameron went to the Pro Bowl after last season putting up big numbers with 80 receptions for 917 yards (11.5 avg.) including seven touchdowns in 15 games.
"When I was cleared, I told myself, 'It's about time,'" Cameron said. "When you're not doing something that you love, you get frustrated. It was a long month off. I'm obviously glad it's over."
---
---