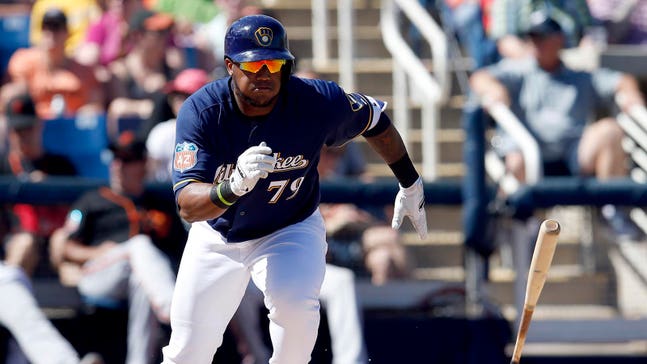 Brewers' Liriano to start season on DL with multiple facial fractures
Published
Mar. 21, 2016 3:35 p.m. ET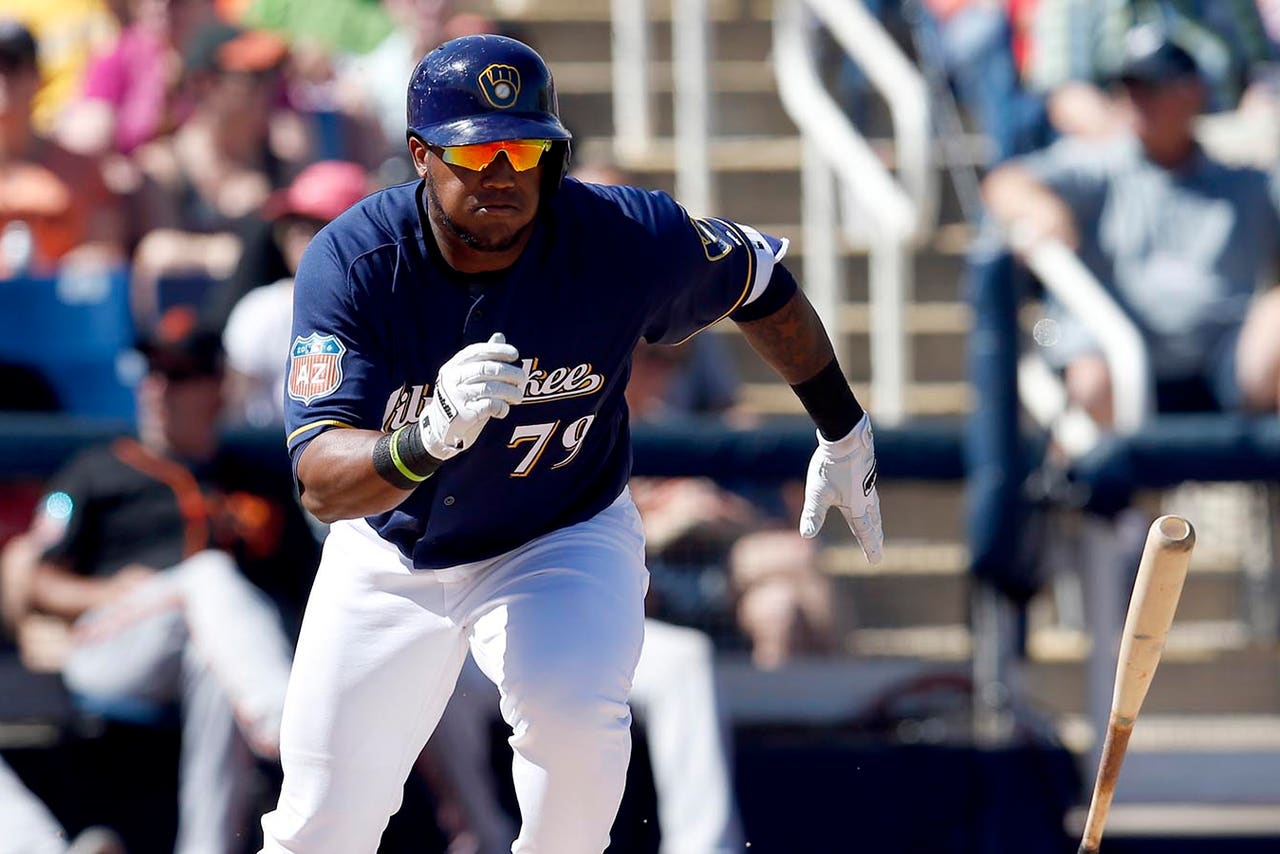 PHOENIX -- Milwaukee Brewers outfielder Rymer Liriano was released from the hospital and visited his teammates in the clubhouse Monday, a day after he was hit in the face by a pitch.
The 24-year-old Liriano sustained multiple facial and nasal fractures. He will start the season on the disabled list, manager Craig Counsell said.
Counsell visited Liriano in the hospital. Later, Liriano joined the Brewers at the ballpark before they played the Los Angeles Angels.
"He got to see everybody," Counsell said. "It was good, I'm glad everybody was able to say hi to him and see that he was OK."
Counsell said it was too early to say how serious the injuries were and whether surgery would be required.
"Obviously, there's a lot of swelling right now," he said. "He'll have more consults with doctors in the next two or three days."
"Not everything is OK. We're still less than 24 hours out, but it was great to see him. But he's got a long road ahead of him still," he said.
Liriano was carried off the field on a backboard after the pitch from Los Angeles Dodgers pitcher Matt West hit him on the left side of the face in the eighth inning Sunday.
Liriano had been in the mix to start the season in center field for the rebuilding Brewers. He appeared in 12 games for Milwaukee, going 4 for 25 with a double, triple and two RBIs.
---
---