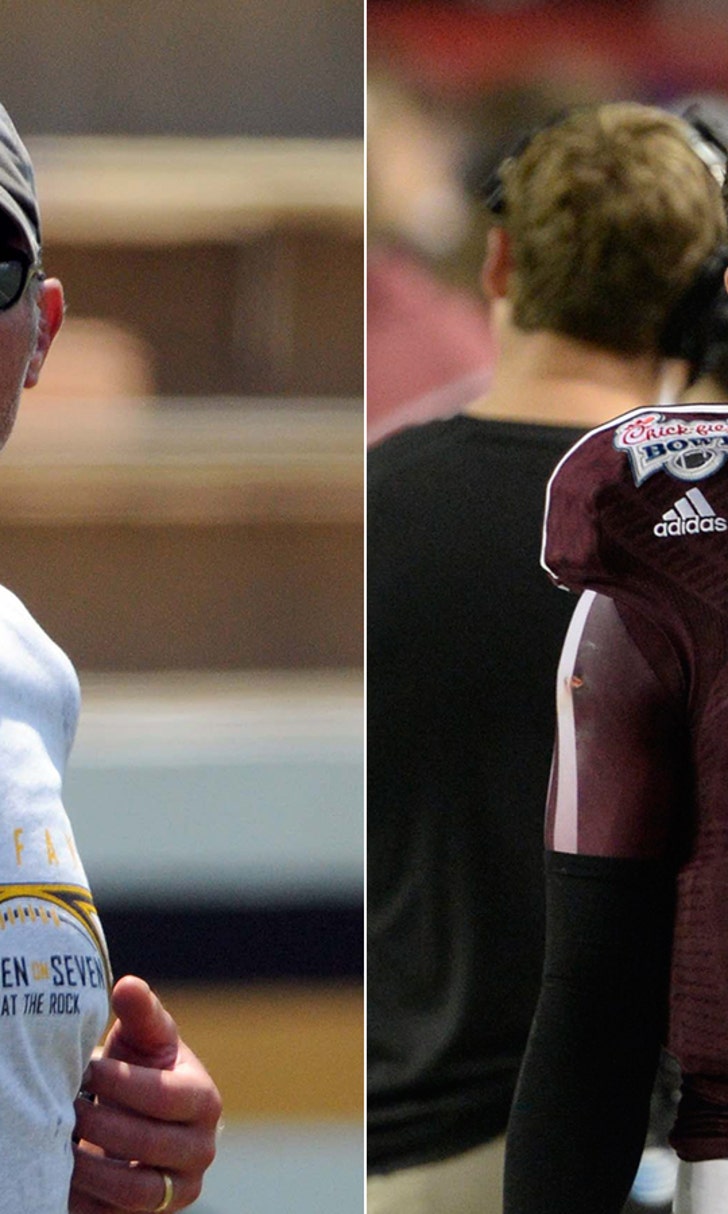 Brett Favre: Johnny Manziel reminds me of a young me
BY foxsports • February 20, 2014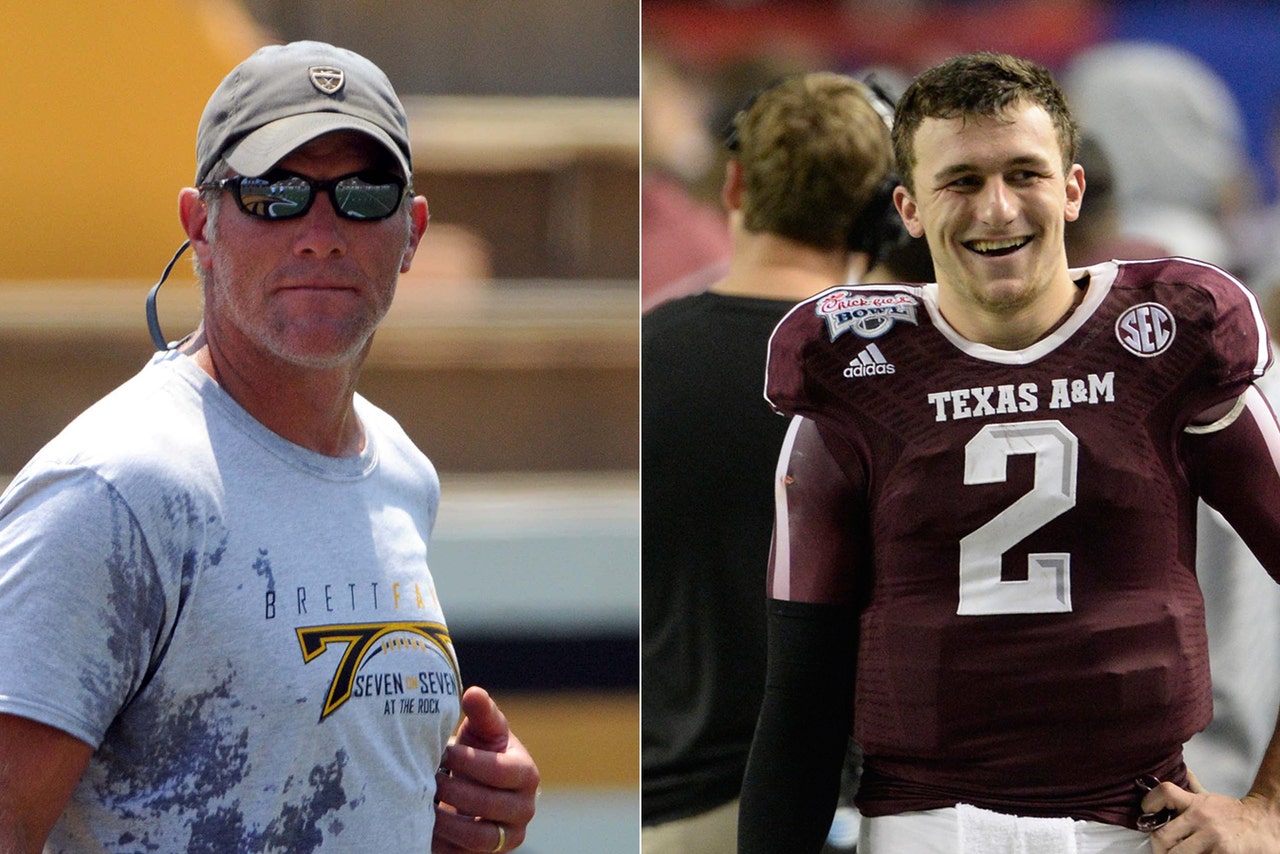 Brett Favre isn't making another comeback, but you might see something like him on the field again soon.
At least the legendary former NFL quarterback thinks so.
Favre liked what he saw when Johnny Manziel led Texas A&M to a 41-38 road win against Ole Miss last season.  
"I almost thought I was watching film of a young Brett Favre," he told USA Today.
Manziel threw for 346 yards, ran 124 yards and two touchdowns in the come-from-behind victory.  
Favre improvised some unbelievable plays during his 20-year NFL career, but he couldn't scramble the way Johnny Football does.
That's not where Favre sees the similarities.
"I liked the attitude of 'whatever it takes' - from that standpoint, I liked him," he said. "I didn't throw near as well as him. He may have that capability -- unbelievable throws and can makes plays with his feet."
Follow Louis Ojeda Jr. on Twitter @LouisOjedaJr
---
---