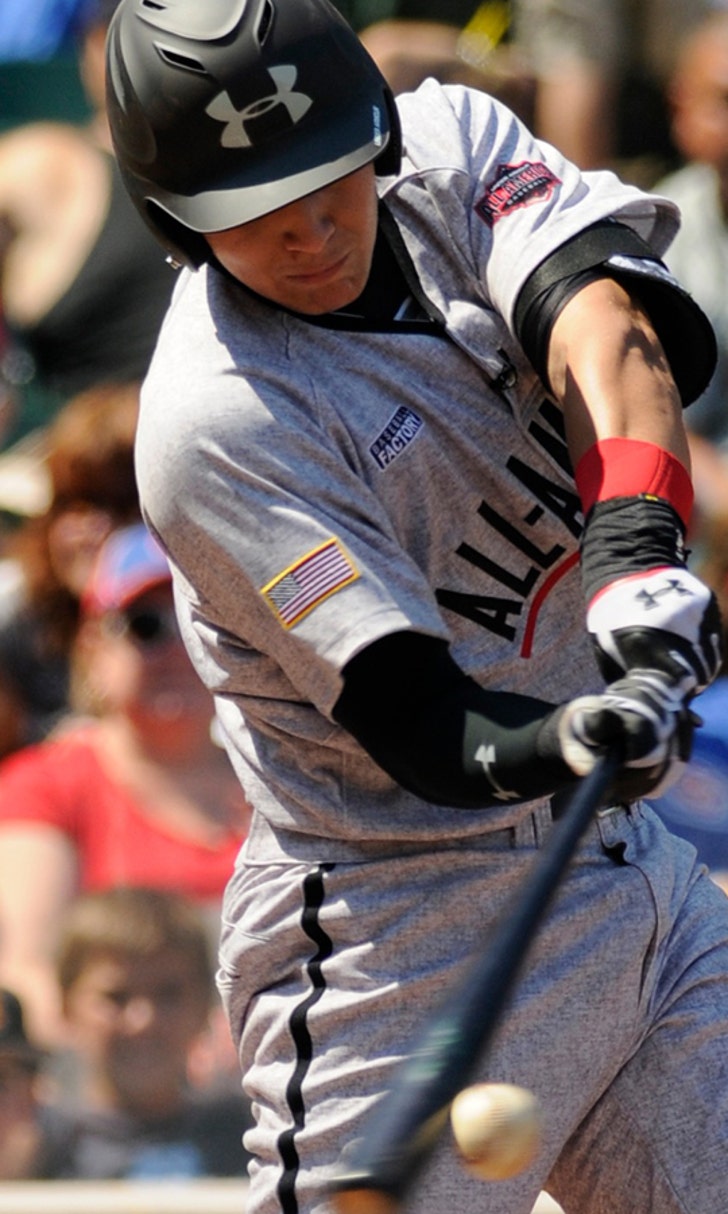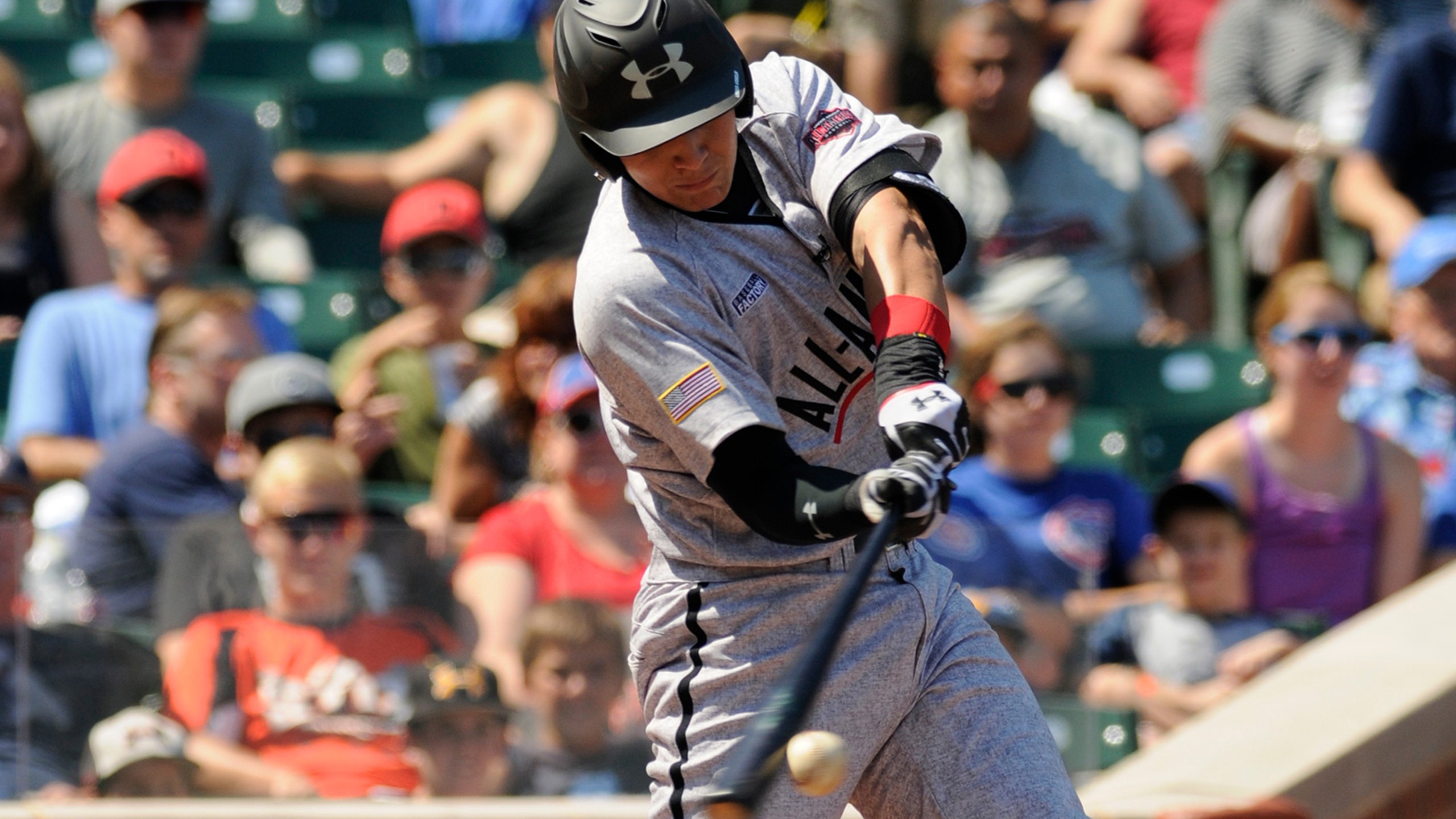 Braves remain optimistic on new prospect Alex Jackson's upside
BY Zach Dillard • December 14, 2016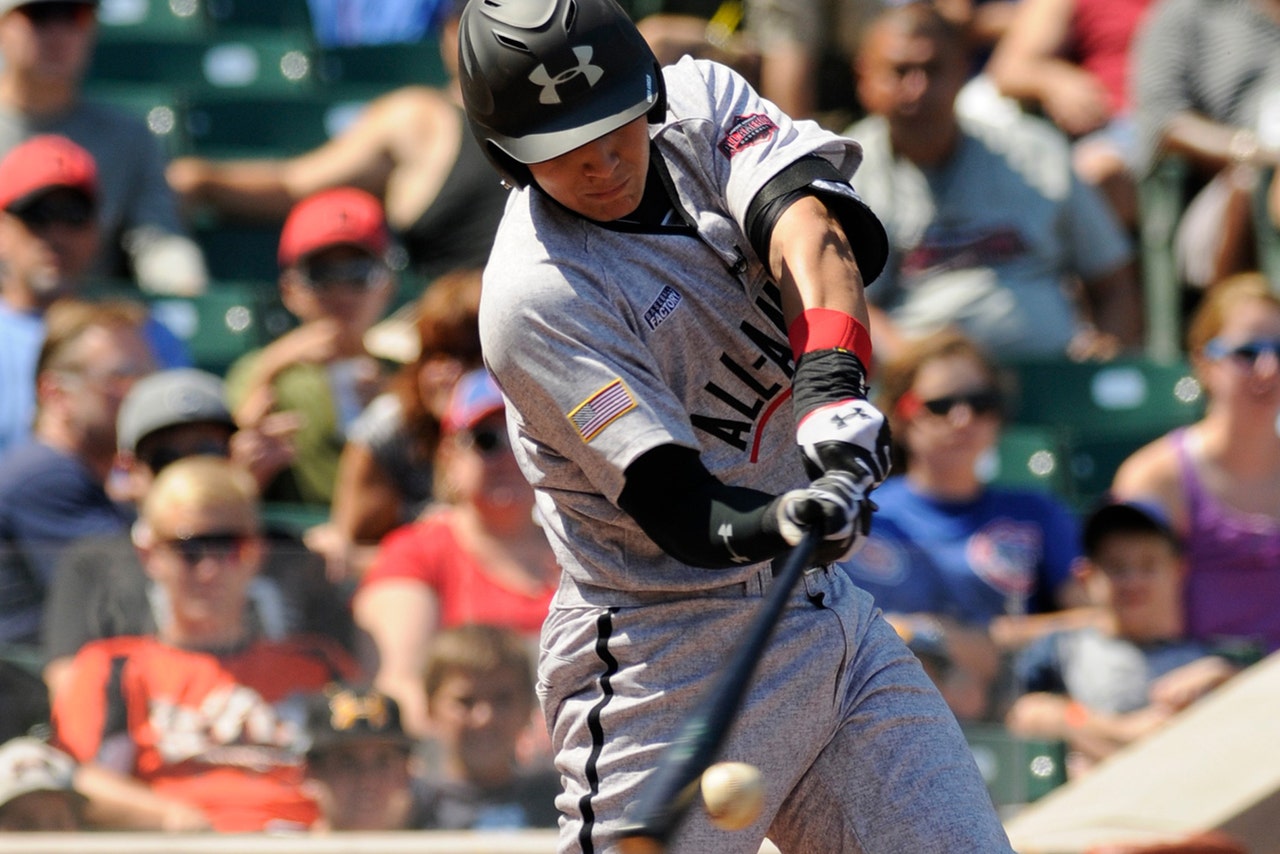 Oxon Hill, Md. — Before trading for Alex Jackson one week before the Winter Meetings, John Hart and John Coppolella worked their way back to the beginning.
The Atlanta Braves' front office duo followed their traditional process when researching trade possibilities in the minor-league ranks, reaching out to scouts who first watched Jackson as a prep phenom in Southern California. The shorthand response: "Best bat out of SoCal in years. Power. Can't-miss."
That was once the general consensus on Jackson, the No. 6 overall prospect in the 2014 draft, en route to becoming a three-time Baseball America All-American in high school, torching high-school pitching to such a degree that many tabbed him as one of the decade's preeminent prep hitters. Seattle handed Jackson a $4.2 million signing bonus and he earned top-100 prospect billing industry-wide before his 19th birthday.
High expectations were natural. In the five draft classes before 2014, teams selected eight teenage position players within the first six picks; those selections yielded young MLB megastars Bryce Harper, Manny Machado and Carlos Correa and bona fide stud prospects Byron Buxton, Albert Almora and Clint Frazier. Jackson, along with Minnesota Twins shortstop prospect Nick Gordon, was projected to carry the torch for his class. Instead, his stock plummeted — Jackson struck out in at least a quarter of his plate appearances at every level and was held back in extended spring training this year, an unprecedented move for such a high pick — before the Braves purchased his shares.
"We thought it was a very worthwhile gamble," said Hart, the Braves president of baseball operations whose front office sent pitching prospects Max Povse and Rob Whalen to Seattle. "His power didn't disappear. His body is still strong and physical.
"Let me put it this way: If he jumps off and become the guy (the Mariners) wanted, we have no shot at him."
This is a common thread in Atlanta's rebuild: Buying low. The strategy informed their draft decisions with Kolby Allard and A.J. Minter and the trade market with Max Fried. The same now applies to Jackson. Coppolella, the second-year general manager in Atlanta, reiterated the point: "You can't get guys that go No. 6 overall when they're going good."
A change of scenery was necessary for the 6-foot-2 right-handed bat who, despite his downward trajectory in Seattle's system, hit 11 home runs and 20 doubles in a pitchers' league last season at Single-A Clinton. There are tangible flaws in his swing at the moment, but players do not develop at identical rates. Jackson, now ranked No. 13 in the Braves system per MLB Pipeline, would be a draft-eligible junior in 2017 and he fills a self-defined need in Atlanta's system with his power.
"There's a lot of guys you see that the more they play, they come along. … They figure it out," said Hart, who referenced Michael Cuddyer, the No. 9 overall pick in 1997, as another can't-miss prep power hitter who struggled early in his career. "A lot of times guys that are coming out they're gonna have some flaws and sometimes within an organization it's hard to evoke change. These guys have been the star of every place they've been."
The first change the Braves will attempt to evoke is Jackson's position.
The franchise immediately asked if he'd consider going back behind the plate, which could alter his ceiling and path to the majors. It's an ongoing conversation. The team's scouting department believes he can successfully transition back to his high-school position, potentially adding his name to the organization's catching overhaul in the low minors via international signings (Abrahan Gutierrez), the amateur draft (Lucas Herbert, Brett Cumberland) and trades (Kade Scivicque, Ricardo Rodriguez).
"We'll see where that goes," Coppolella said of Jackson moving to catcher. "We don't want to put any pressure on him. But it is a big area of need for us in the future. We've been clear about that."
In the end, Jackson is a low-risk move with upside.
Jackson's ceiling may have lowered since 2014, but the Braves traded from a position of extreme depth without touching their "muscle," as Hart refers to the organization's premier prospects, to add a bat that stalled in the low minors. The franchise doesn't think it disappeared altogether.
Max Povse and Rob Whalen may very well help a big-league club in the future, but the trade fell back on one simple premise: The Braves believe in Alex Jackson's bat, and that there's ample time to get it back.
---
---