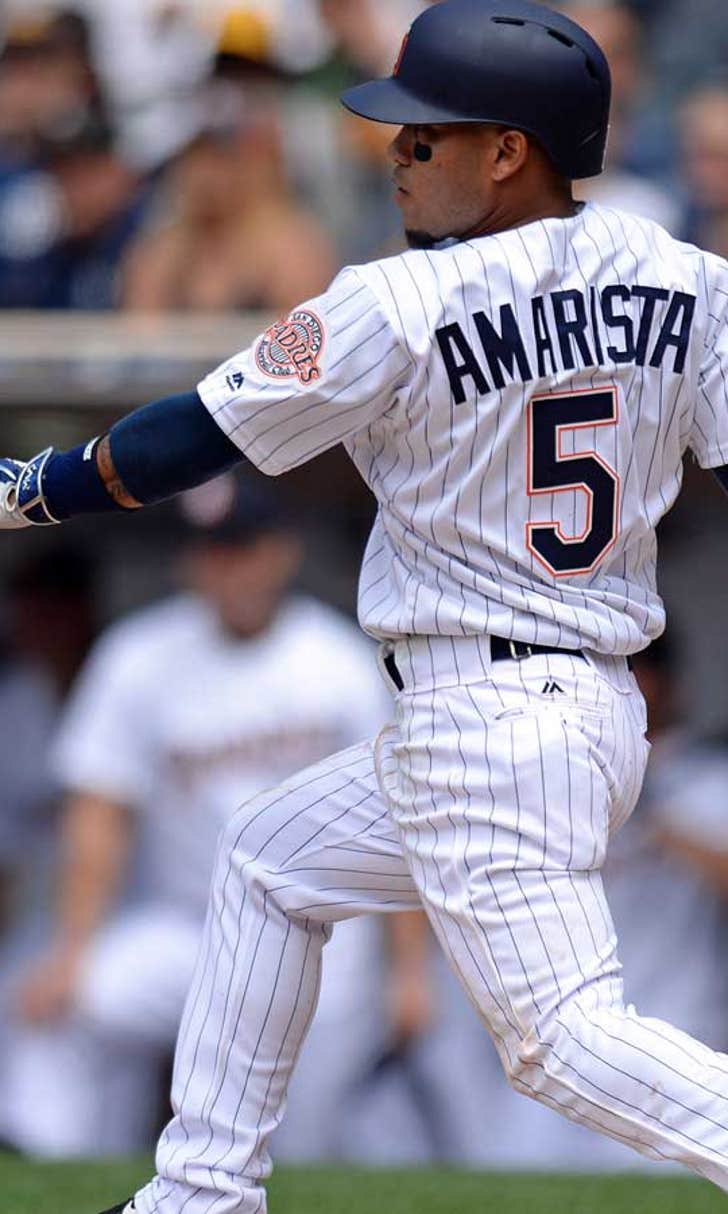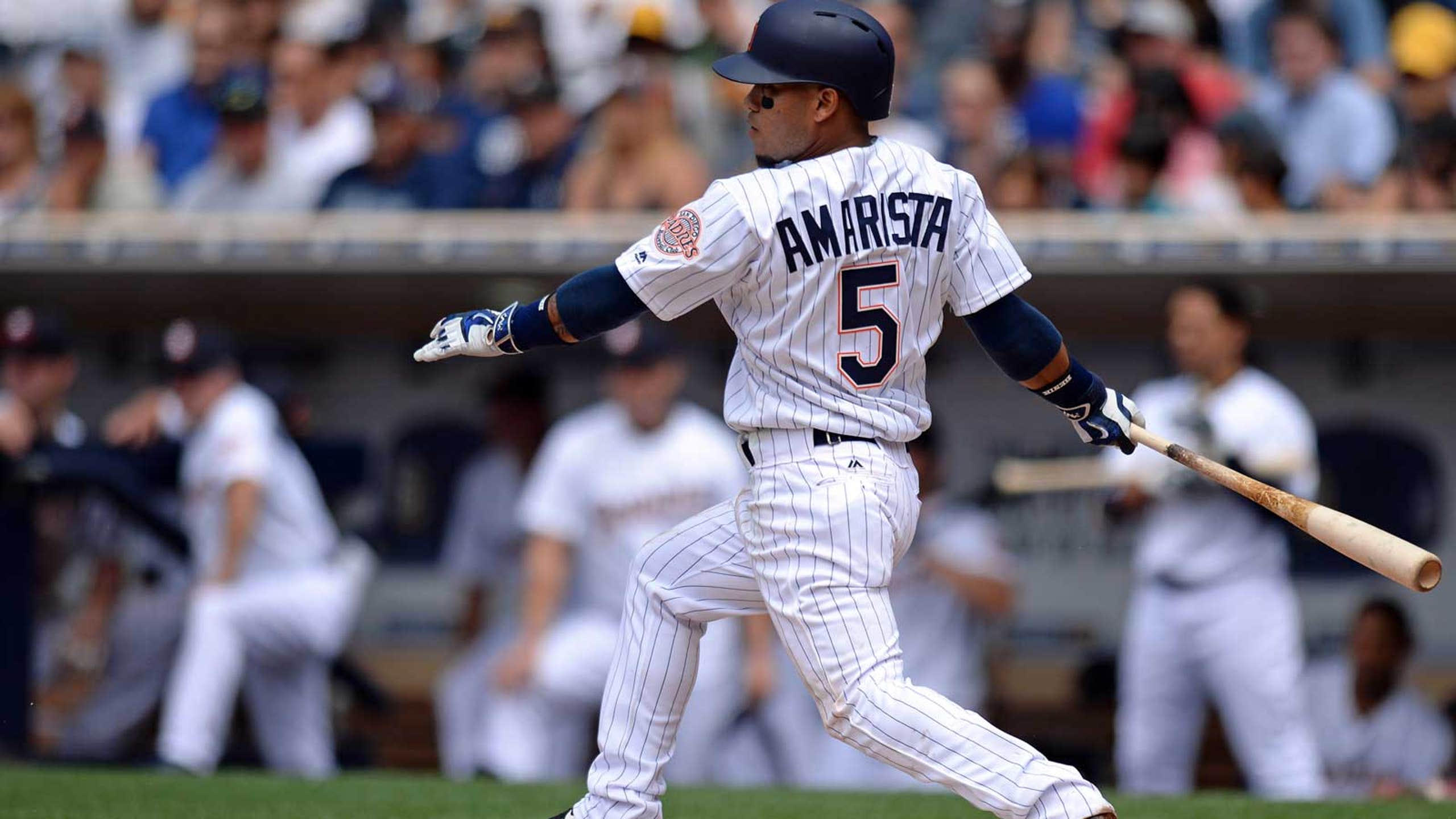 Braves avoid sweep with 4-2 win over Padres
BY foxsports • June 8, 2016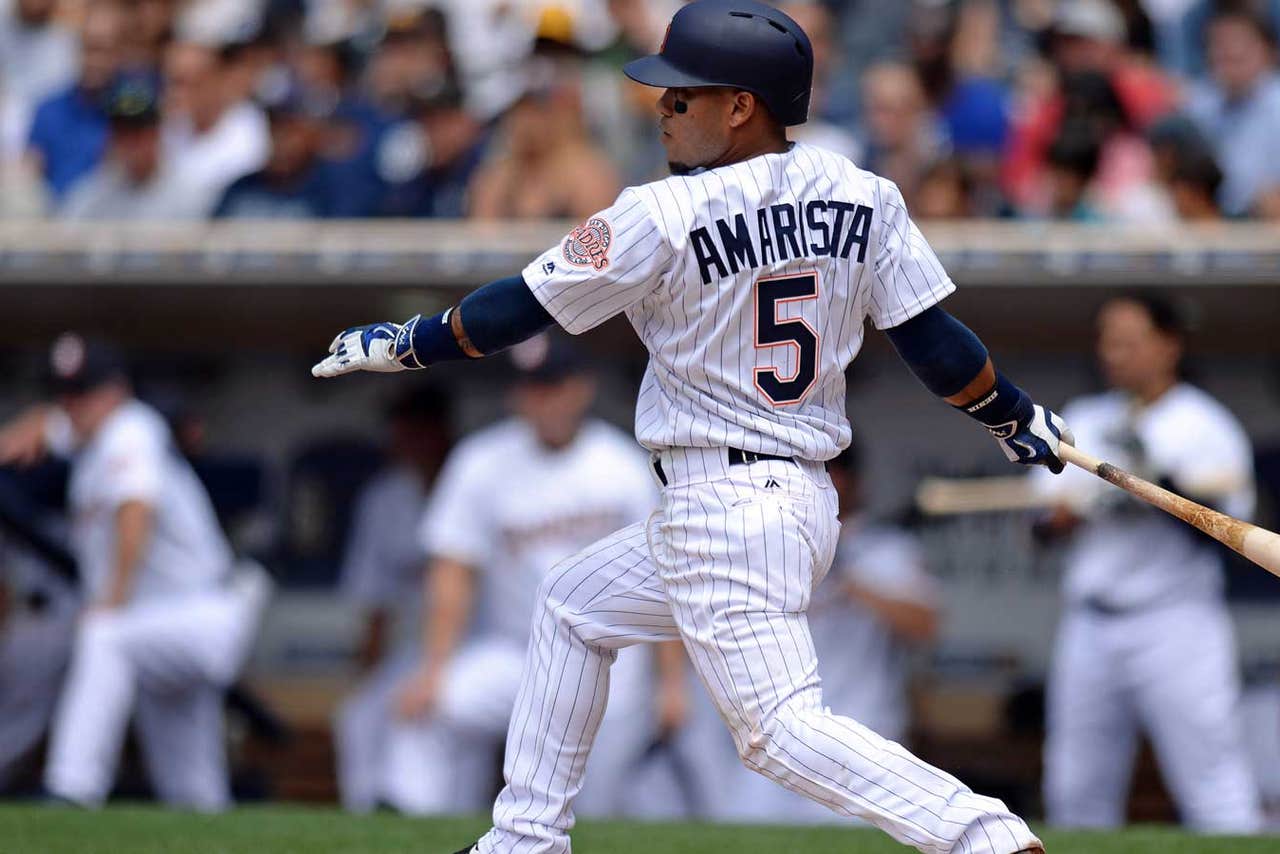 SAN DIEGO (AP) -- San Diego Padres manager Andy Green would love to have first baseman Wil Myers to join him at the All-Star Game, which will be played at Petco Park.
Myers homered twice Wednesday, the only bright spot for the Padres in a 4-2 loss to the Atlanta Braves that denied San Diego its first series sweep this season.
"I think he's got all the potential in the world," said Green, the rookie skipper who has accepted a spot on New York Mets manager Terry Collins' staff for the All-Star Game. "I wouldn't want to put any kind of limitation on him whatsoever. To me, from an offensive standpoint, when Wil stays disciplined with in his approach and fires off his A wing, he's as good as anyone in the game.
"And now as he matures, he can't forget he's 24 years old," Green said. "But as he matures, firing off that A swing more consistently, there's no limit to what he can do."
Both of Myers' home runs were off Julio Teheran. Myers homered an estimated 427 feet off the scoreboard on the facade of the second deck in left field leading off the fourth. Myers' second homer, estimated at 402 feet, hit off the second balcony on the Western Metal Supply Co. Building in the left-field corner. He has 12 homers this season.
Myers said it's too early to think about making the All-Star team.
"You don't want to put too much thought into that," Myers said. "You want to go out there every day because as soon as you let that get into your mind, your game's going to suffer. But yeah, as far as the All-Star team is concerned, I would love to make it, but, you know, that is definitely not my top priority right now. You just want to go out and have a good at-bat each time."
Ender Inciarte finished a home run shy of the cycle and scored twice for the Braves, who ended a six-game losing streak.
Batting leadoff, Inciarte singled and scored in the first, doubled in the second, struck out in the fourth and tripled and scored in the sixth.
Teheran (2-6) allowed two runs and five hits in eight innings, struck out eight and walked one. Arodys Vizcaino, who took the loss Tuesday night, pitched the ninth for his seventh save in nine chances.
Padres left fielder Melvin Upton Jr. made a leaping catch to rob Freddie Freeman of a home run leading off the fifth. On Thursday night, Freeman tripled off the top of the left-field wall but the Braves thought the ball went off a fan's glove and should have been ruled a home run. They appealed, but the call stood.
Atlanta took a 2-0 lead in the first against lefty Drew Pomeranz (5-6), who has developed into the Padres' best pitcher. Inciarte and Chase d'Armaud singled and Freeman hit a sacrifice fly. Nick Markakis hit a RBI single.
The Braves made it 3-0 in the fourth when Teheran helped his cause with an RBI single. It brought in Daniel Castro, who singled and advanced on a wild pitch.
Pomeranz allowed three runs and nine hits in five innings, struck out six and walked one.
"It's obviously frustrating," Pomeranz said. "That's not what I want to do out there. It's my job to find a way to not let them do that."
UP NEXT
Braves: After a day off Thursday, RHP Bud Norris (1-7, 5.28) is scheduled to start the opener of a home series against the Chicago Cubs, who will counter with RHP Jason Hammel (7-1, 2.14)
Padres: After a day off, the Padres open a series at Colorado, with RHP Andrew Cashner (3-5, 4.78) scheduled to start against Jon Gray (4-2, 5.33), who beat the Padres 10-3 in San Diego on Sunday.
---
---