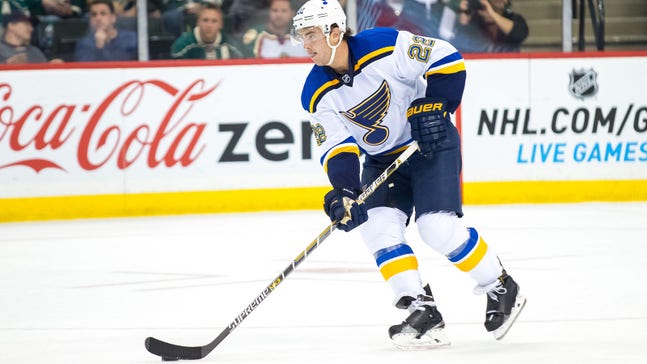 Blues hit Brooklyn for first look at Islanders' new digs
Published
Dec. 3, 2015 8:47 p.m. ET

The New York Islanders likely won't have the same intense atmosphere from their latest game to spur them on in their next.
The Islanders, though, have proved adept at winning lately regardless of the environment and seek a season high-tying fourth consecutive victory Friday night against the St. Louis Blues.
A visit from the New York Rangers on Wednesday gave the Islanders their second capacity crowd in their first 15 games at the Barclays Center, and they rewarded those fans with a 2-1 shootout victory over their rivals.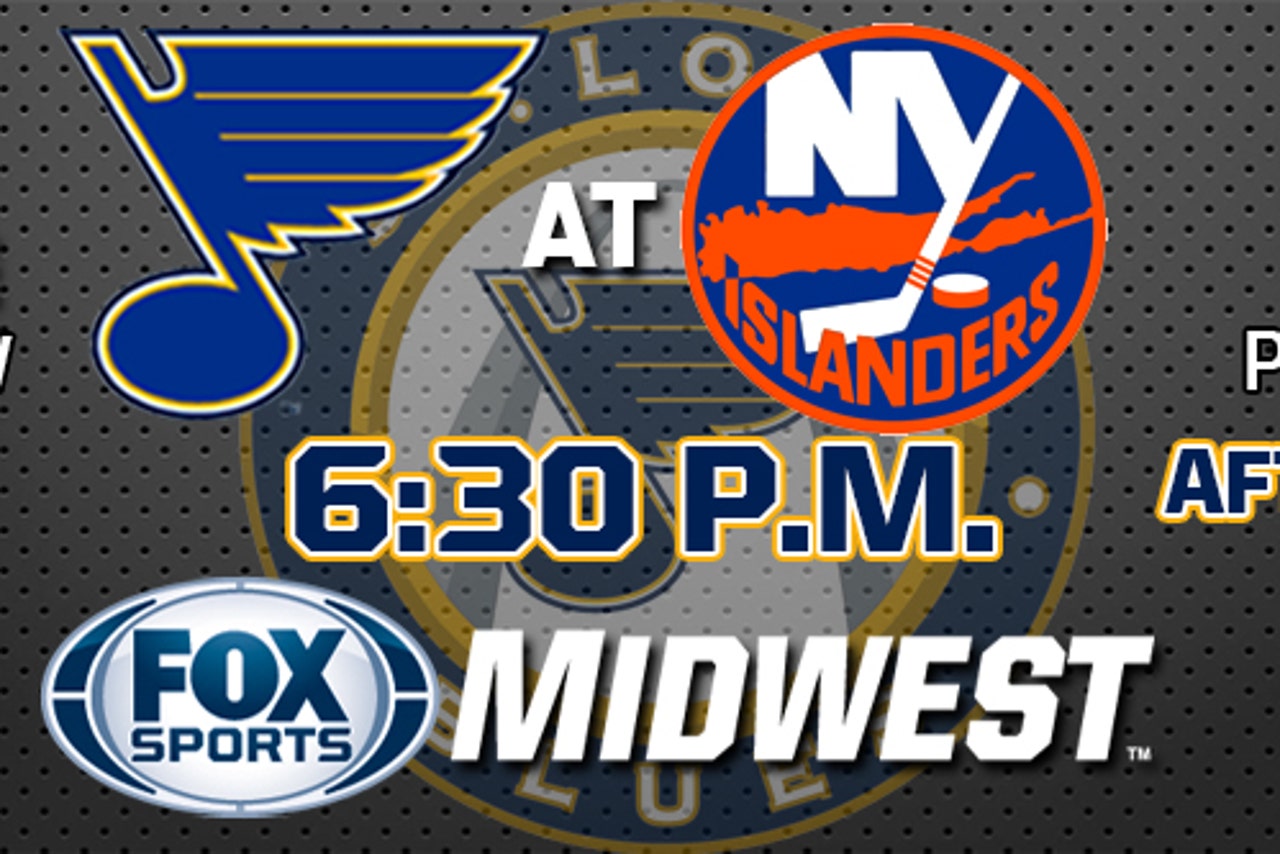 The other sellout was in their first game in Brooklyn on Oct. 9 against Chicago.
"It's a big win. ... I'm glad we were able to get the two points and certainly have our fans waking up strutting their step," captain John Tavares said. "We want to build on it. It's important not to have any letdown after this. We obviously have a tough weekend coming up."
The Islanders (14-8-4) are 4-0-1 in their last five, and their current win streak began with a 3-2 victory in Tampa Bay on Saturday. They opened a three-game homestand Monday with a 5-3 win over Colorado in front of 11,585 fans, 4,000 fewer than Wednesday night.
They could have a similar difference in crowd size during the visit from the inconsistent Blues (15-7-3).
St. Louis certainly has hardly wowed anyone recently by going 4-4-2 in its last 10 games. The Blues have alternated wins and losses in their past eight contests and fell 3-1 to visiting Florida on Tuesday.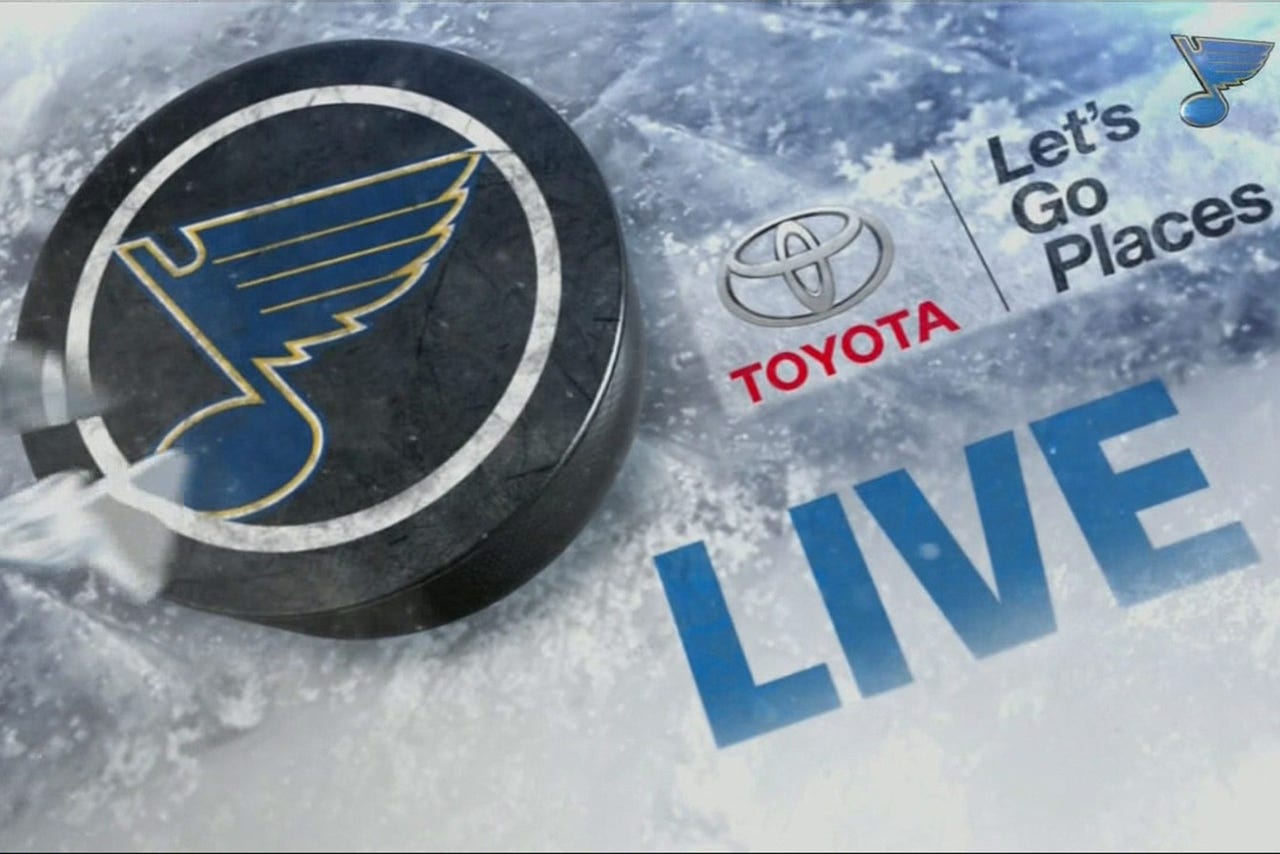 Watch the Blues Live pregame and postgame shows before and after every St. Louis Blues game on FOX Sports Midwest.
"We wanted to play a slow east-west game and we couldn't. Until we switched all the lines up in the third period, we didn't dig in and play the way we needed to play," coach Ken Hitchcock said. "Hopefully, we can get our game back in order for the weekend."
The Blues have totaled one goal in the opening period of their last four games and the Islanders took advantage of their slow start Oct. 24 in St. Louis to build a 2-0 lead after two periods.
The Blues rallied with Colton Parayko and Alexander Steen scoring in the third, but Mikhail Grabovski gave New York a 3-2 overtime win, ending the Islanders' five-game skid in the series.
They fell 6-4 on Dec. 6 in the Blues' lone visit last season, with Paul Stastny's second goal breaking a third-period tie. The veteran forward has five in his last five matchups.
Vladimir Tarasenko finished off the scoring in that win, but St. Louis' leading scorer is reportedly fighting an illness.
Should Tarasenko have to sit out, defenseman Kevin Shattenkirk will try to pick up the slack by adding to his two goals and seven assists in a five-game point streak against the Islanders. He had two goals and eight assists in an eight-game streak that ended Tuesday.
Kyle Okposo has three goals and five assists in a five-game point streak versus St. Louis. Tavares, who has scored a goal in each of his last three matchups with Blues, has seven goals and four assists in his last 11 overall contests.
St. Louis has won six of its final eight games at the Islanders' old Nassau Coliseum.
---
---