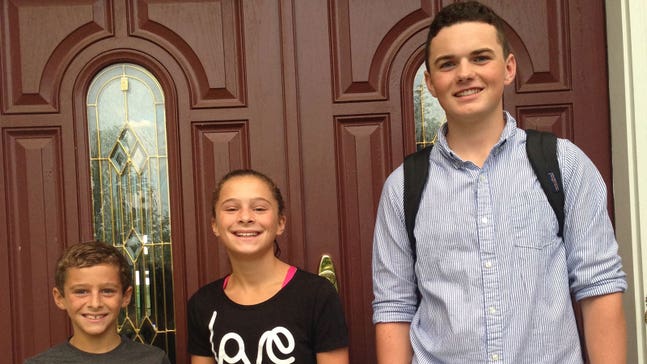 Billet family in Columbus provides a home for hockey
Published
May. 6, 2015 10:30 a.m. ET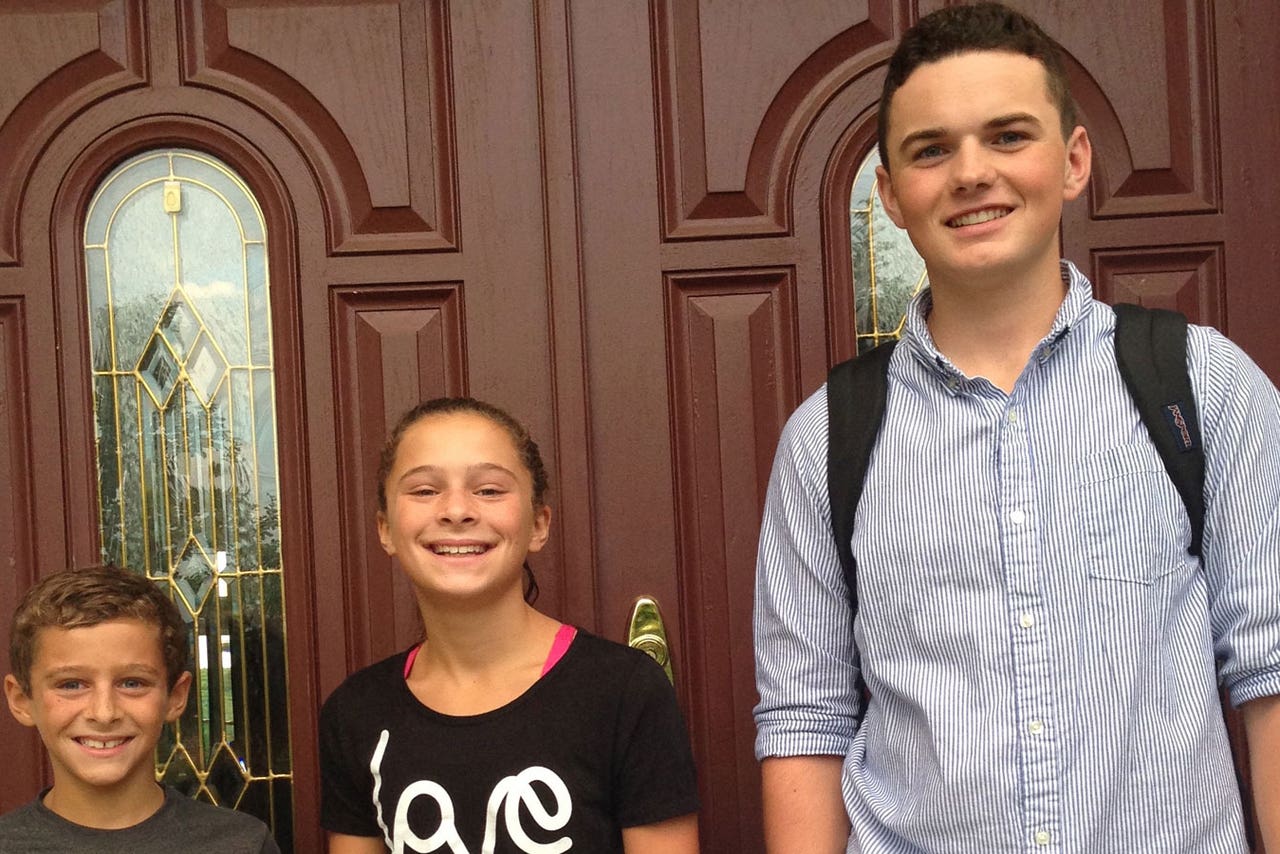 A year ago, Dublin's Garrie and Teresa Haas and their two children knew close to nothing about the game of hockey. But that changed last summer when they were asked to welcome a player from the AAA Midget Blue Jackets to live with them for a year.
Grant Valentine, a goaltender for the AAA Jackets, a Tier 1 elite midget hockey team based in Columbus, was in his final year with the team and was looking for a family that could host him for the season. A mutual friend connected Valentine's family in Medina with the Haas'.
"We wanted to do it was because it would be interesting to us to learn about hockey," Teresa said. "But we worried that we couldn't really offer him much conversation about his sport."
Teresa reached out to Valentine's mother. They talked on the phone about how hosting, or "billeting", was what you make of it. They talked about the kind of family the Haas' were and the kind of person Valentine was.
After that discussion, feeling like there might be a good match for the young athlete, the Haas' called a family meeting. The Haas' son, Joey, worried billeting might take some of his parents' attention away. Garrie, and daughter Maria thought it might be cool.
"As we talked more, we knew we wanted our children to see (Valentine's) dream in action as motivation and inspiration," Teresa said. "We wanted them to see this as a lesson in discipline and hard work, and as a different way to help others."
Valentine was invited to move in, but it wasn't as simple as unpacking his things. The Haas' set up house rules, and arranged to receive monthly stipends from the goalie's parents to cover his room and board.
They also had to go to court.
"As a billet family of a minor, at least one parent has to assume guardianship of the player," Teresa said. "You apply for guardianship through the county probate court system, which makes the billet family responsible for decisions regarding schooling, health care, and room and board. We stay in close contact with his parents regarding all those decisions."
Billeting is a common practice in hockey, including teams like the AAA Jackets. Valentine, who started playing at age five, is just one of a handful of players who has left his family to move closer to the program which has produced three NHL draft picks and numerous Division I and Division III players.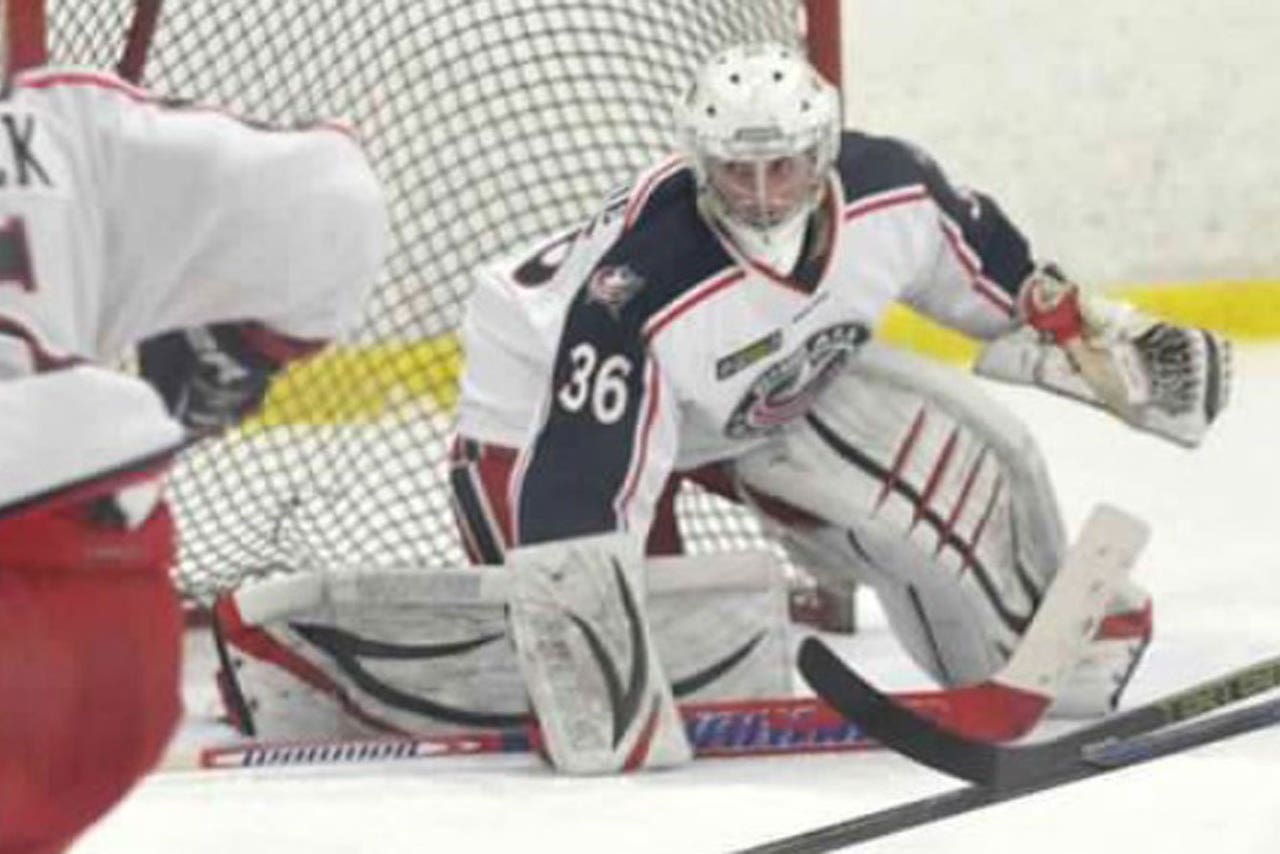 Grant Valentine plays goalie for the AAA Blue Jackets U18 team. A Medina, OH resident, Valentine lives with his billet family in Dublin Ohio so he can be part of the team.
Ed Gingher serves as head coach and program coordinator for the AAA Blue Jackets. He says every year the team has billeted players who come mostly from other parts of Ohio and traditionally live with families who also have players in the program.
But not knowing hockey or the Jackets team didn't deter the Haas'. When Valentine moved in, they invited him to all family events. Both the Haas' and Valentine said it was a bit awkward at first but they now refer to one another as family. Teresa says her children consider Valentine to be a brother.
"It's definitely a little weird at first," Valentine said. "It's hard to mesh with a family but it's a lot harder to learn little things like where bowls are kept, what a typical laundry schedule is like and how the dishwasher is normally loaded. I try to be a part of the family as much as I can, like going to church and out to dinners and things like that." 
In addition to including Valentine in their family, the Haas' worked to be included in the hockey world. They started attending home games and their interest only grew.
"They've traveled on the road with us to showcases and it's been really neat to see," Gingher said. "Grant embraced them and vice versa and that's what you hope. The Haas' have been unbelievable for Grant."
Teresa, whose son is now a full-fledged hockey fan, says she's been impressed by Valentine's work ethic. And she needn't have worried about finding ways to entertain the Dublin Jerome senior at home. Valentine was at practice four times a week and had games every weekend.           
"The players make a sacrifice of moving in with a family of people they don't know," Teresa said. "They have a goal and they know they're talented and they want to do whatever it takes."
The investment from both Valentine and the Haas' paid off this season. In his first year with the U18 team, Valentine was slated to share the net with another goaltender, but when his teammate struggled with injuries, Valentine took on the starting role. He'd go on to win 49 games for the team and start every match for the Jackets at Nationals where he didn't allow a single 5-on-5 goal.
"What makes me want to work so hard is just knowing where hockey can take me," Valentine said. "My goal is to play division one college hockey and then professionally. It's given me so much, and allowed to me meet a lot of great people and see a lot of spectacular places."
And while Valentine's time with the Haas family is nearing an end ... he is scheduled to graduate May 30 his hockey story is still developing.
Tuesday, Valentine was drafted by the Des Moines Buccaneers of the United States Hockey League (USHL) in the 15th round, 230 overall.
 "The benefit (of coming to Columbus) was how strong the organization has become," Valentine said. "The teams I played for the past three years were very successful and really justified why I moved down here."
---
---