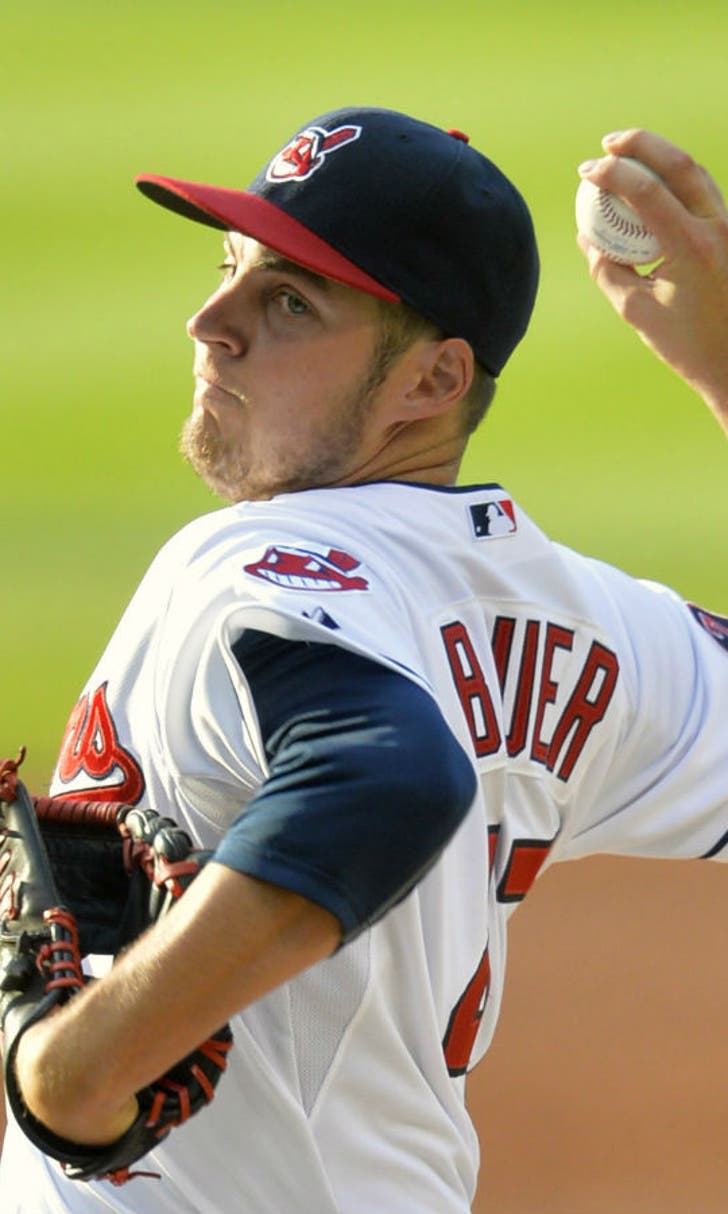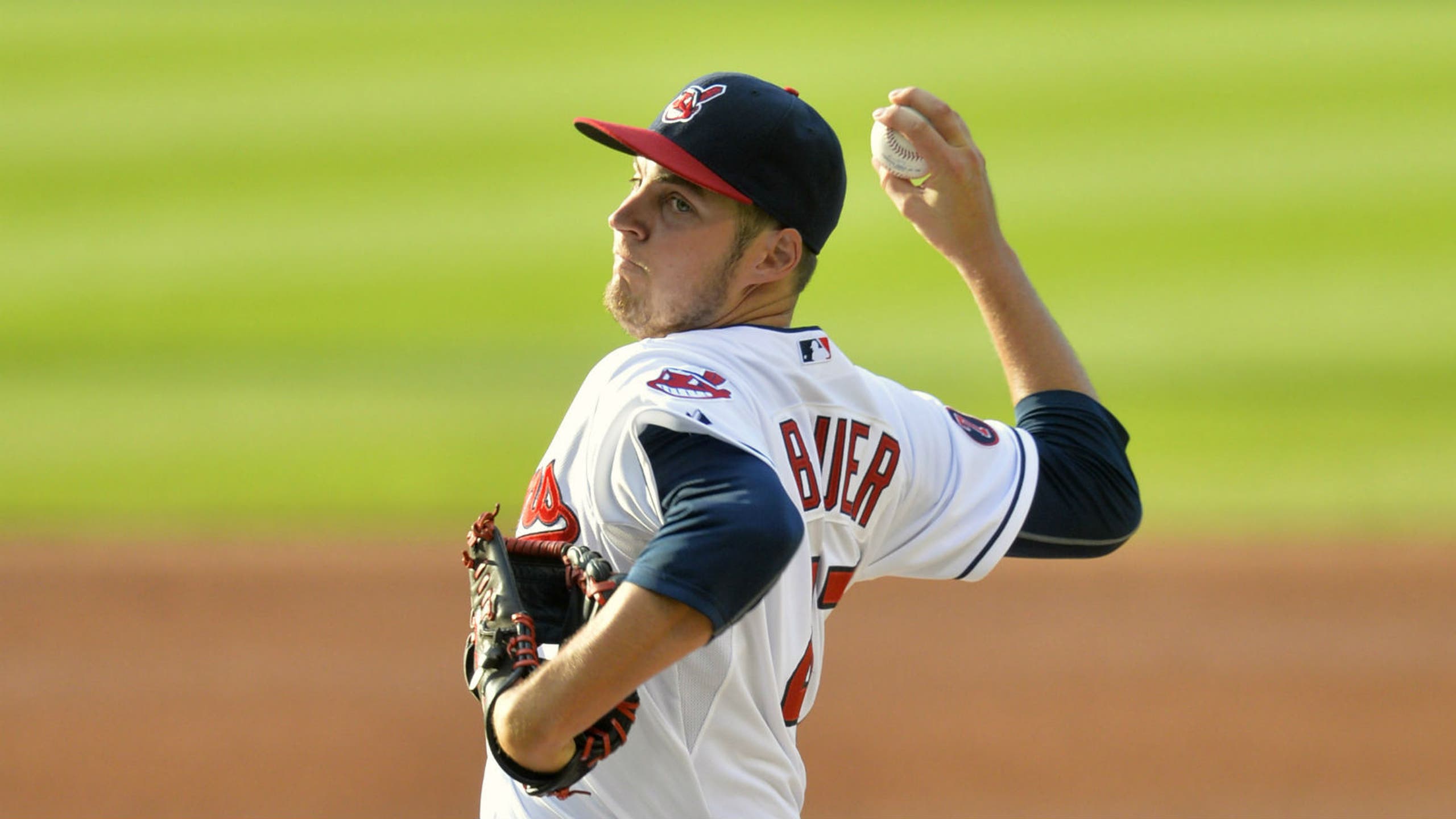 Bauer, Indians try for first sweep on Yankees since 1989
BY foxsports • August 13, 2015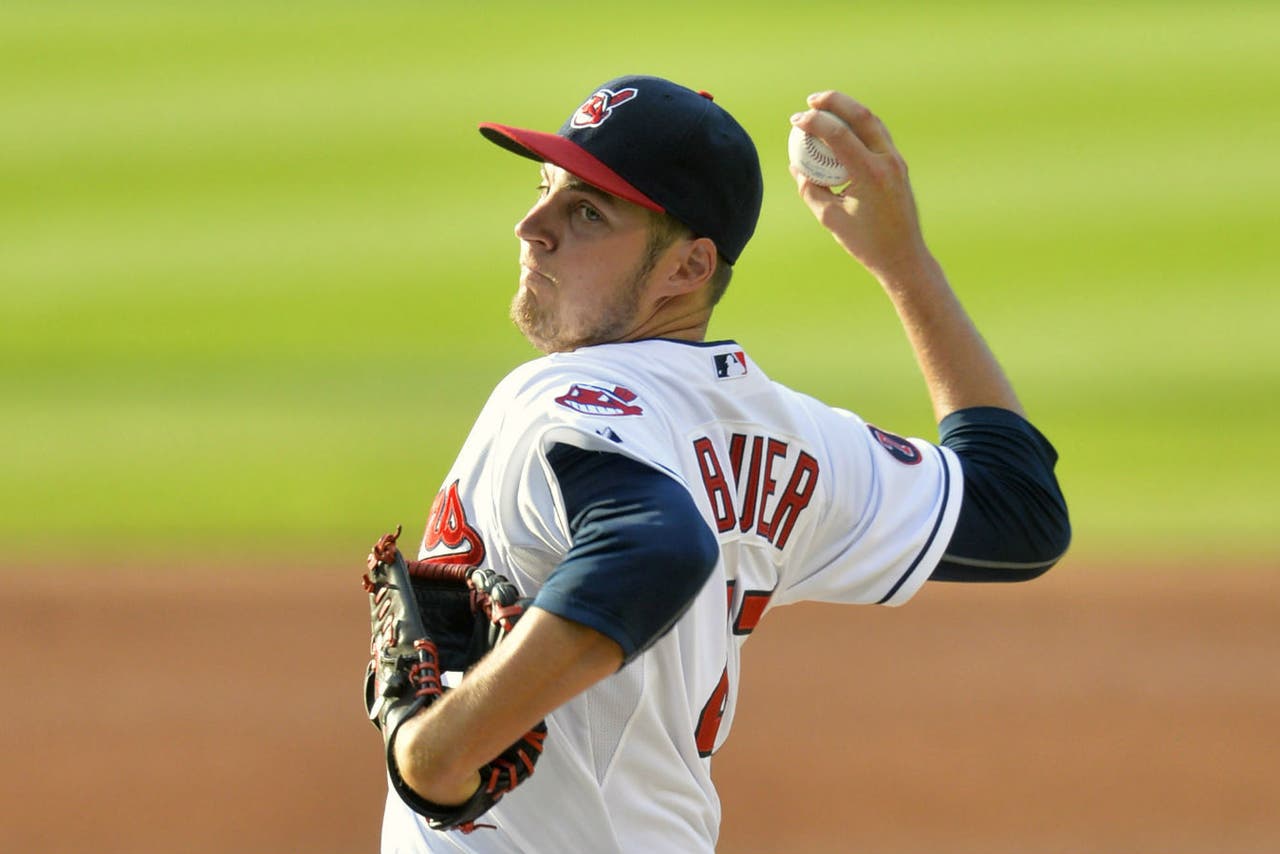 The New York Yankees are out of first place for the first time since July 1 thanks to some silent bats.
Starter Nathan Eovaldi usually gets plenty of support and hasn't lost since June 16.
He'll try to help the Yankees avoid their first three-game sweep at Cleveland in nearly 45 years as well as a sixth straight defeat Thursday night.
New York (61-51) fell 2-1 on Wednesday and has batted .148 with six total runs on its slide, which is one shy of its worst set May 17-24. The Yankees have dropped into second place, one-half game behind a Toronto club that has won 10 in a row and will host New York this weekend for a three-game set. They led the division by seven games July 28.
"It's hard to believe," slugger Alex Rodriguez said. "We can't control what they (Toronto) do over there or what any team does in the American League East. We have to worry about what we're doing."
Rodriguez is 2 for 21 during the skid, Mark Teixeira is 3 for 21 and Brett Gardner 3 for 17, while Brian McCann's homer Wednesday marked his only hit in his last 18 at-bats.
Jacoby Ellsbury sat out because he is hitless in 19 at-bats as part of a 3-for-32 slump with 12 strikeouts.
Cleveland (53-59) can finish its first three-game sweep of New York since April 7-9, 1989, in the Bronx. The last time the Indians swept three at home from the Yankees was Sept. 11-13, 1970.
Eovaldi (11-2, 4.15 ERA) has the majors' second-best run support average at 7.42. He is 6-0 with a 2.87 ERA in his last nine outings after allowing one run in 6 1-3 innings in Friday's 2-1, 10-inning defeat to the Blue Jays that triggered this slide.
The right-hander faced Cleveland with Miami two years ago. Chris Johnson is hitless in 12 at-bats against him and is the only Indians batter with more than three at-bats in the matchup.
Eovaldi owns the fastest average fastball by a starter in the AL at 97.3 mph, according to MLB's official website.
The Indians' Trevor Bauer (9-8, 4.06) earned his first win in five starts Saturday by allowing four runs over 6 1-3 innings in a 17-4 home rout of Minnesota. He went 0-3 with a 4.91 ERA in his previous four outings - a stretch in which Cleveland supported him with a total of three runs.
The right-hander is 1-2 with a 3.78 ERA in three starts versus New York. McCann is 3 for 6 in the matchup and Gardner has a double in nine at-bats.
The Indians are seeking their first five-game win streak since June 29-July 3. They are batting .365 with 41 runs in their last five entering the finale of this six-game homestand.
Two key hitters are expected back in Cleveland's lineup after resting Wednesday. Michael Brantley is 11 for 20 on this homestand and Yan Gomes has seven RBIs in his last four games.
Johnson is 8 for 13 in four games with the Indians, who acquired him Friday from Atlanta. Francisco Lindor is batting .429 over a seven-game hitting streak and Jose Ramirez is at .406 over his seven-game run.
---
---