Barry Bonds, Giancarlo Stanton blast homers during spring training
Published
Mar. 16, 2016 7:37 p.m. EDT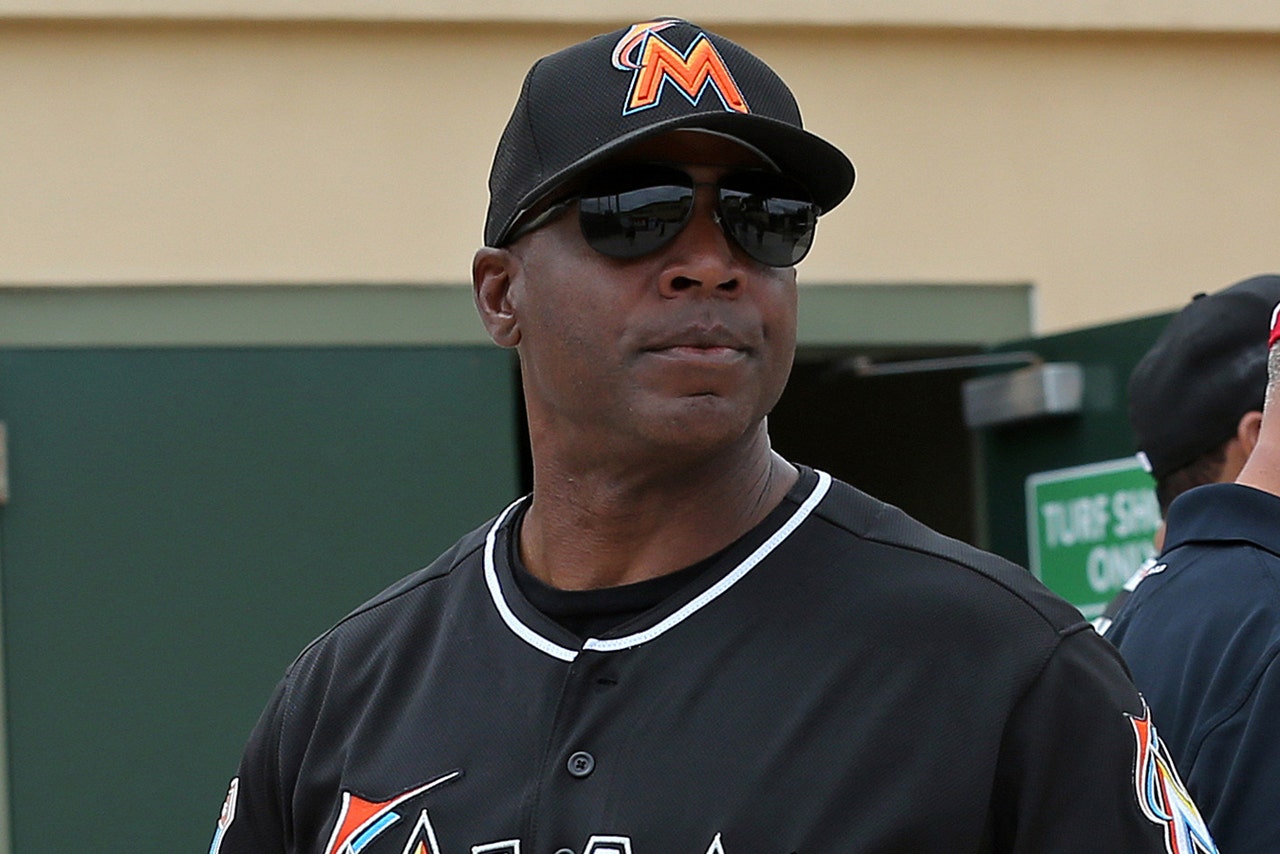 JUPITER, Fla. (AP) -- Miami slugger Giancarlo Stanton and hitting coach Barry Bonds showed off their home run prowess at spring training.
What began as an exercise in hitting breaking balls Wednesday evolved into Stanton and the home run king teeing off for homers on the back fields at the Roger Dean Stadium.
Stanton says he hit three homers and Bonds finished with four. It wasn't exactly a home run hitting contest, but the 26-year-old Stanton and 51-year-old Bonds held their own.
"Hit another 50-year-old out there and he'd probably snap his back in half," Stanton said. "Either way, that was probably one of the coolest things we've done because we all had a good time while we were getting our work in.
"Everyone seemed to gravitate toward that field by the time we were done, so it was really cool."
Marlins manager Don Mattingly, a former AL batting champ, said he won't take part in any drills.
"I know better," Mattingly said. "I had one back surgery, I don't want another one."
Stanton was among five Marlins, most not scheduled to play on Wednesday, who went to the practice fields following batting practice for a little extra work.
The group split into two teams, with Chris Johnson, Jeff Mathis and Miguel Rojas on one team, and Christian Yelich and Stanton on the other.
To even the teams, assistant hitting coach Frank Menechino, who worked the pitching machine, suggested Bonds fill out Stanton's team. The former player, with 762 career homers in his 22-year career, obliged.
The goal of the workout was to score as many runs as possible before hitting three balls that would generally be considered outs. Yelich and Stanton stressed it was not a home run hitting contest.
"It was just to see who could score runs and a homer scored you a run, and it kind of turned into that," Yelich said.
It's not the first time Bonds, who declined to comment, stepped into a drill with the players. But those instances usual happened out of public view.
"It was the first time anyone else has seen it," Yelich said. "He's hit with us before, but usually in the cage or something like that."
---
---