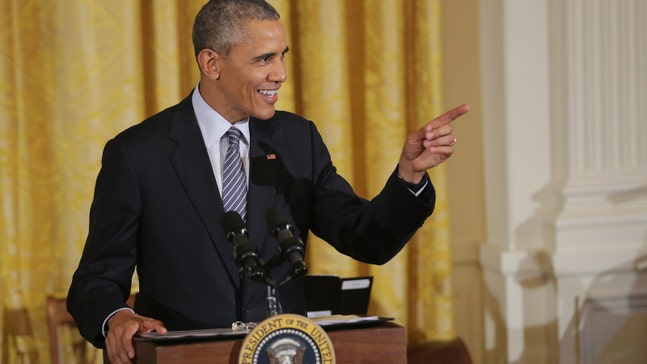 Barack Obama (kind of) welcomes Tim Howard to the Colorado Rapids
Updated
Mar. 4, 2020 2:03 p.m. ET

Tim Howard is no stranger to those in the White House, and that includes President Barack Obama. So when Howard signed with the Colorado Rapids, bringing him back to American shores full-time, of course the President made sure to welcome him back. Well, kind of.
So, the President didn't actually take time out of his day and halt any real work he was doing on the economy, national security or re-establishing diplomatic relations with Cuba. He may have had an excuse and been preoccupied with other things. There are rumors that his job is important and keeps him busy.
Howard appreciated it, regardless.
You get that kind of respect from the President when you're the Secretary of Defense.
He also made a little visit to the White House before heading going to watch his new team in action against D.C. United.
---
---