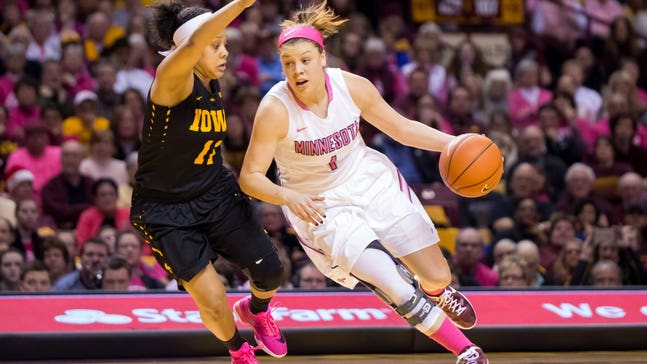 Banham passes Moore on NCAA scoring list in WNIT win
Published
Mar. 16, 2016 11:58 p.m. EDT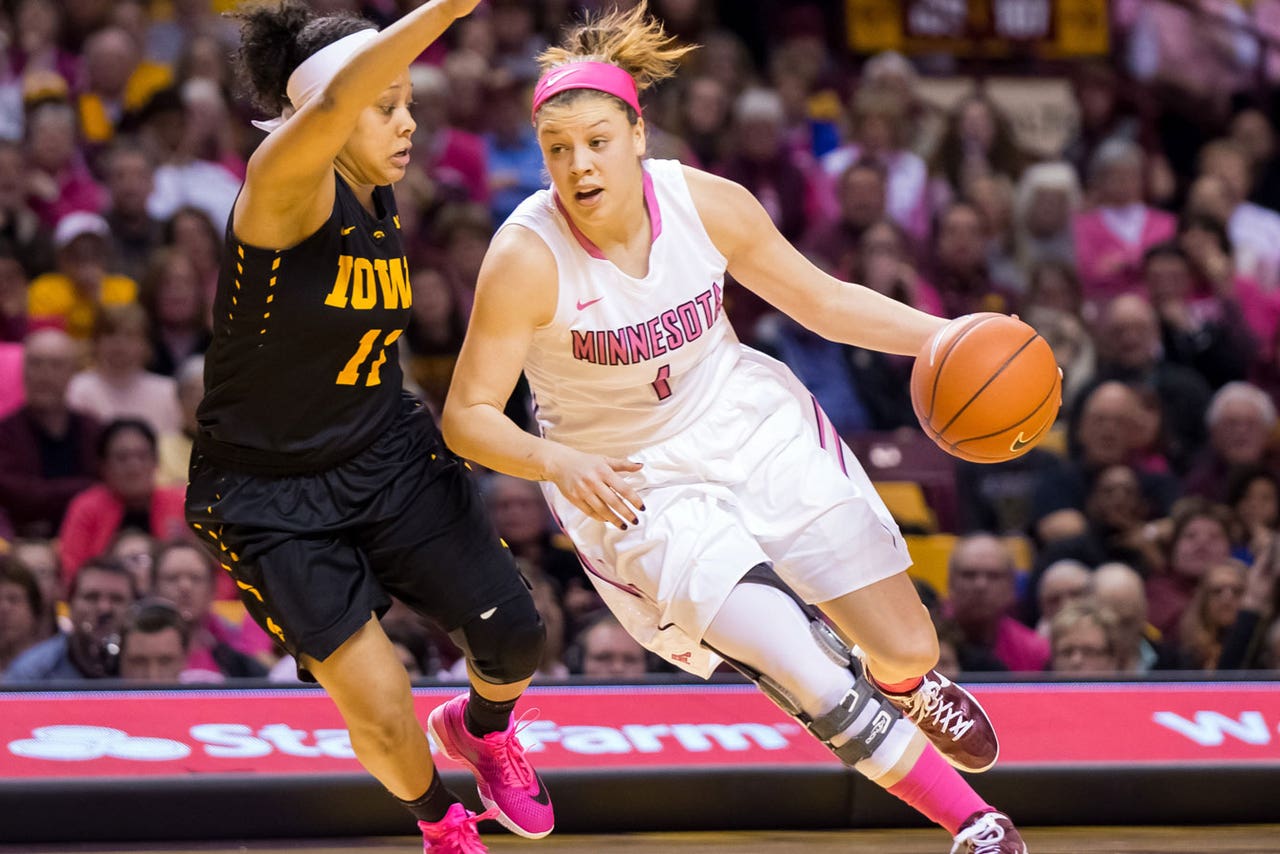 Rachel Banham has a nack for stepping up in key moments.
The All-America senior did it again Wednesday, scoring 48 points as Minnesota defeated Wisconsin-Green Bay 87-80 in the opening round of the WNIT at Williams Arena.
Banham scored 23 points in the third quarter alone and shot 18-of-33 on the night for her third 40-point game of the season. She became the sixth-leading scorer in NCAA history with 3,040 points, passing, among others, former UCONN and current Minnesota Lynx star Maya Moore.
"All these records don't really hit me now, but down the road I will really appreciate it," Banham said. "It's crazy when you hear those names, because they are players I looked up to so right now it's really weird. It hasn't really hit me but I know I'll appreciate it a lot more."
Banham needs 353 points to break the all-time NCAA record, and she'll have up to five more games to do it, depending on how far the Gophers advance in the WNIT. That means she needs to average 70.6 points per game, which may be even out of her reach. She needs 82, however, to become the third-leading scorer in NCAA history, so that may be a possiblility.
Minnesota hosts South Dakota in the second round of the WNIT at 2 p.m. Sunday at Williams Arena.
---