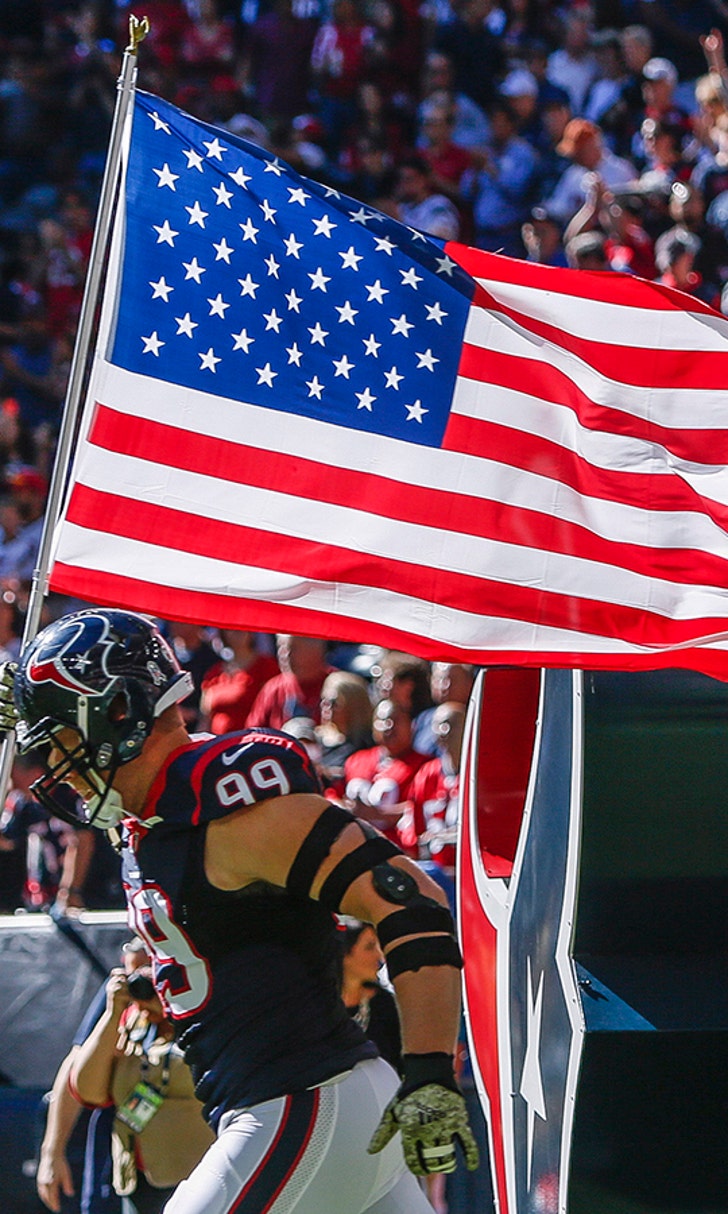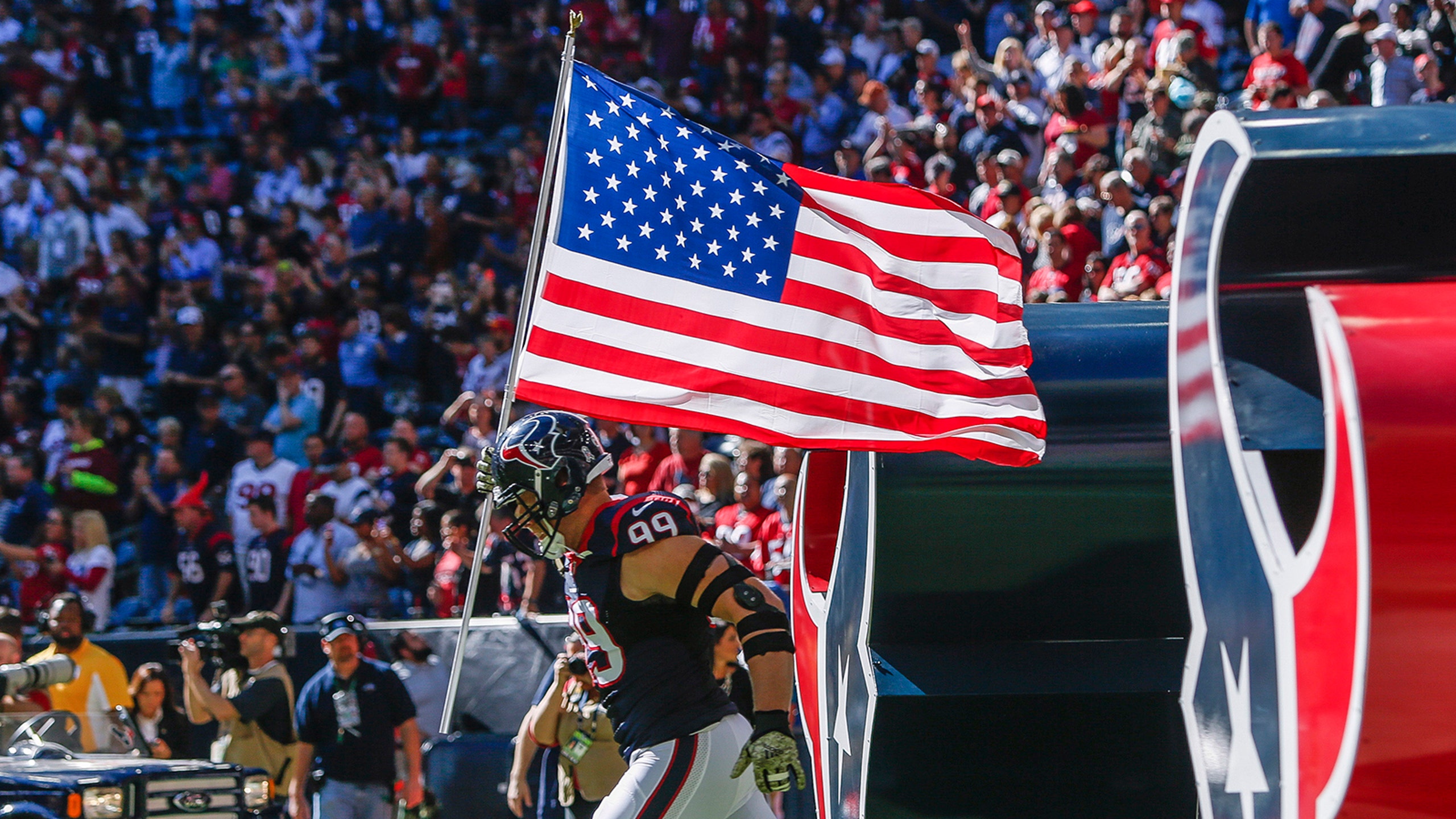 Bald eagle drops in on Texans' pregame 'Salute to Service' ceremonies
BY Shawn Ramsey • November 23, 2014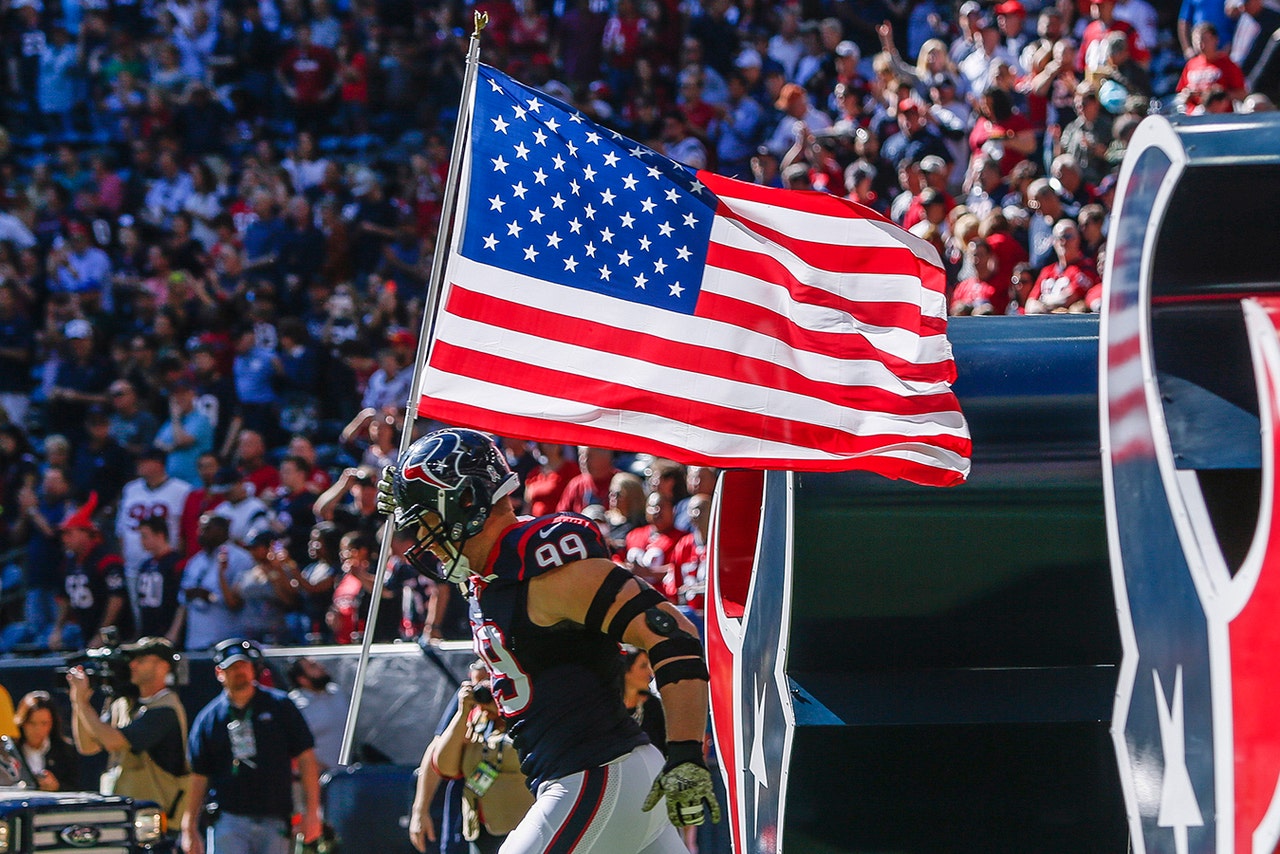 Ever wanted to see the world from the perspective of a majestic bald eagle?
Here's your chance thanks to Challenger, a 25-year-old bald eagle who had a GoPro camera strapped to his back as he flew into NRG Stadium in Houston during the pregame ceremonies prior to the Texans-Bengals game Sunday afternoon.
According to the Houston Texans, the bald eagle is cared for by the non-profit American Eagle Foundation in Tennessee and trained to be a free-flying ambassador for his species after he was blown from a nest as a baby.
Challenger's flight into the stadium during the national anthem was a part of the Texans' 'Salute to Service' celebration Sunday as the team honored military personnel throughout the game.
Follow Shawn Ramsey on Twitter: @ShawnPRamsey
---
---