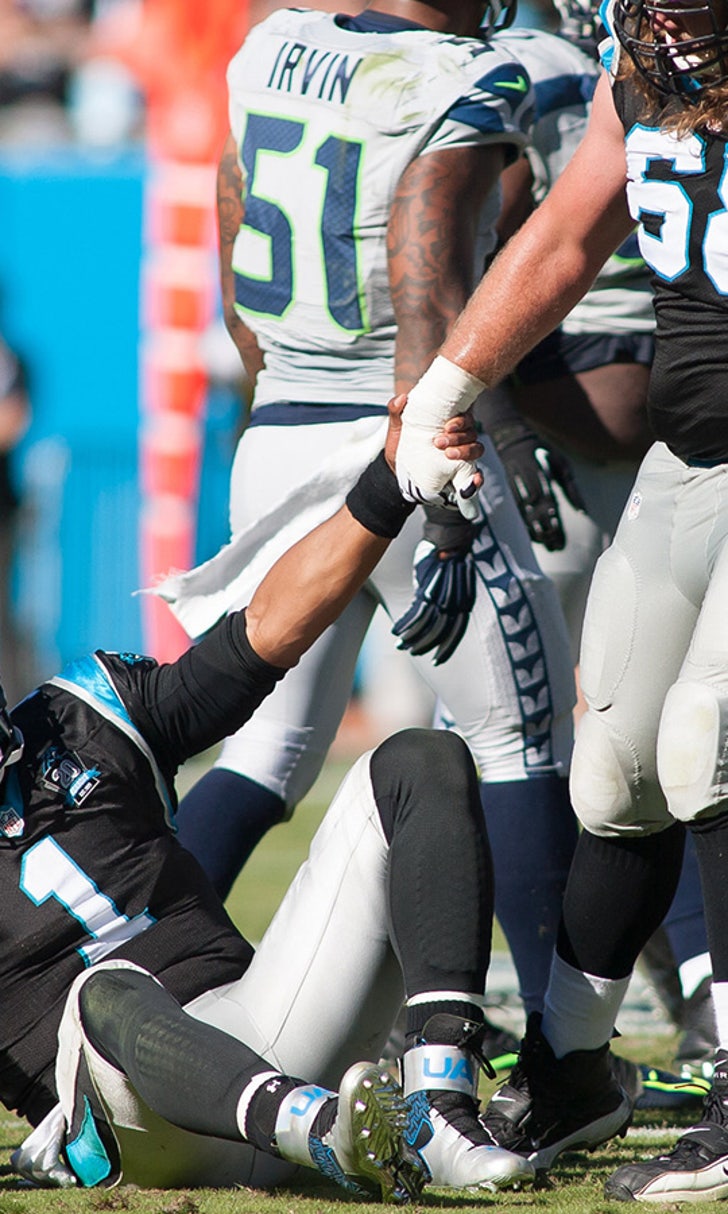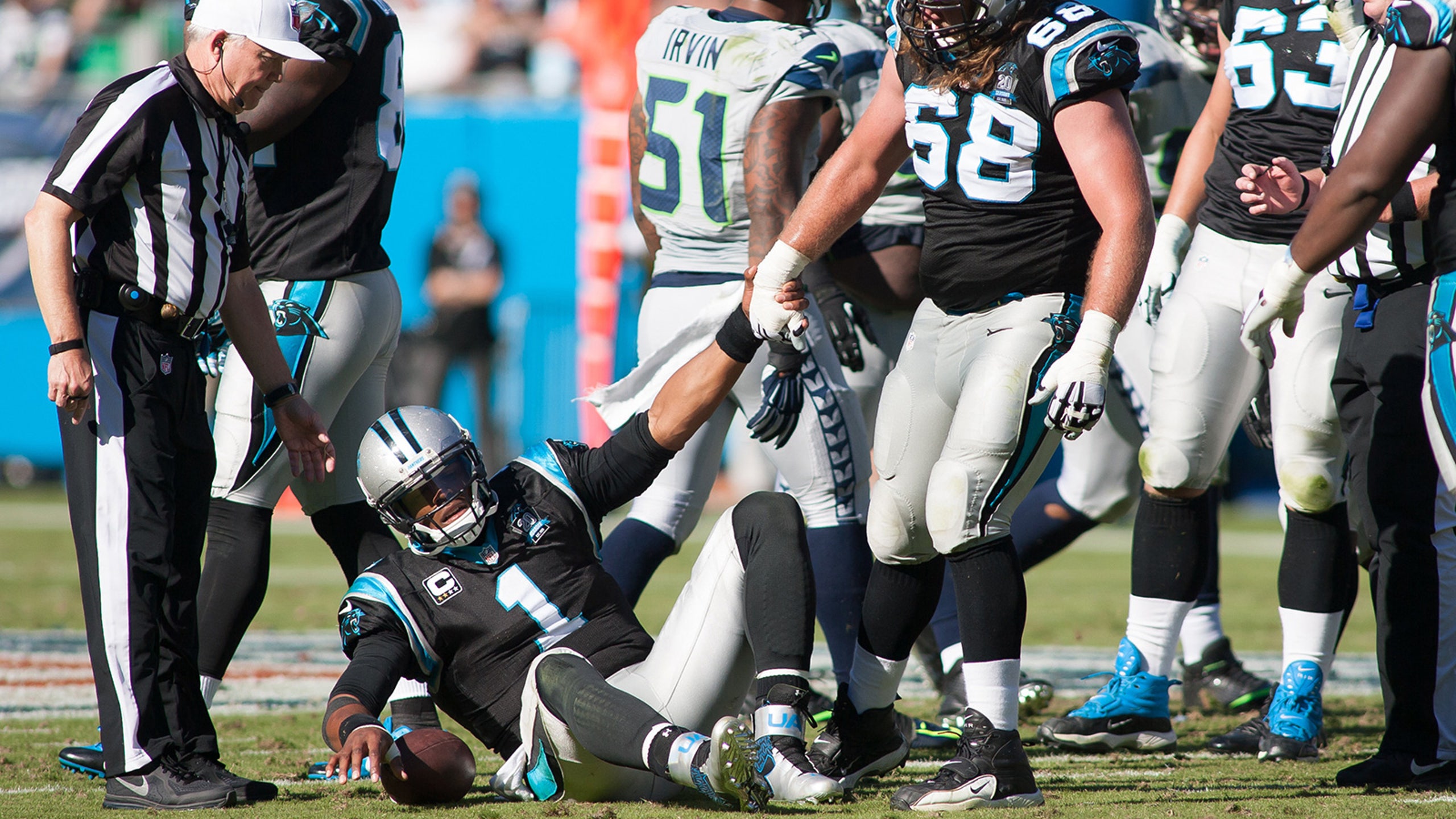 Are the Saints ready to emerge in the NFC South?
BY foxsports • October 28, 2014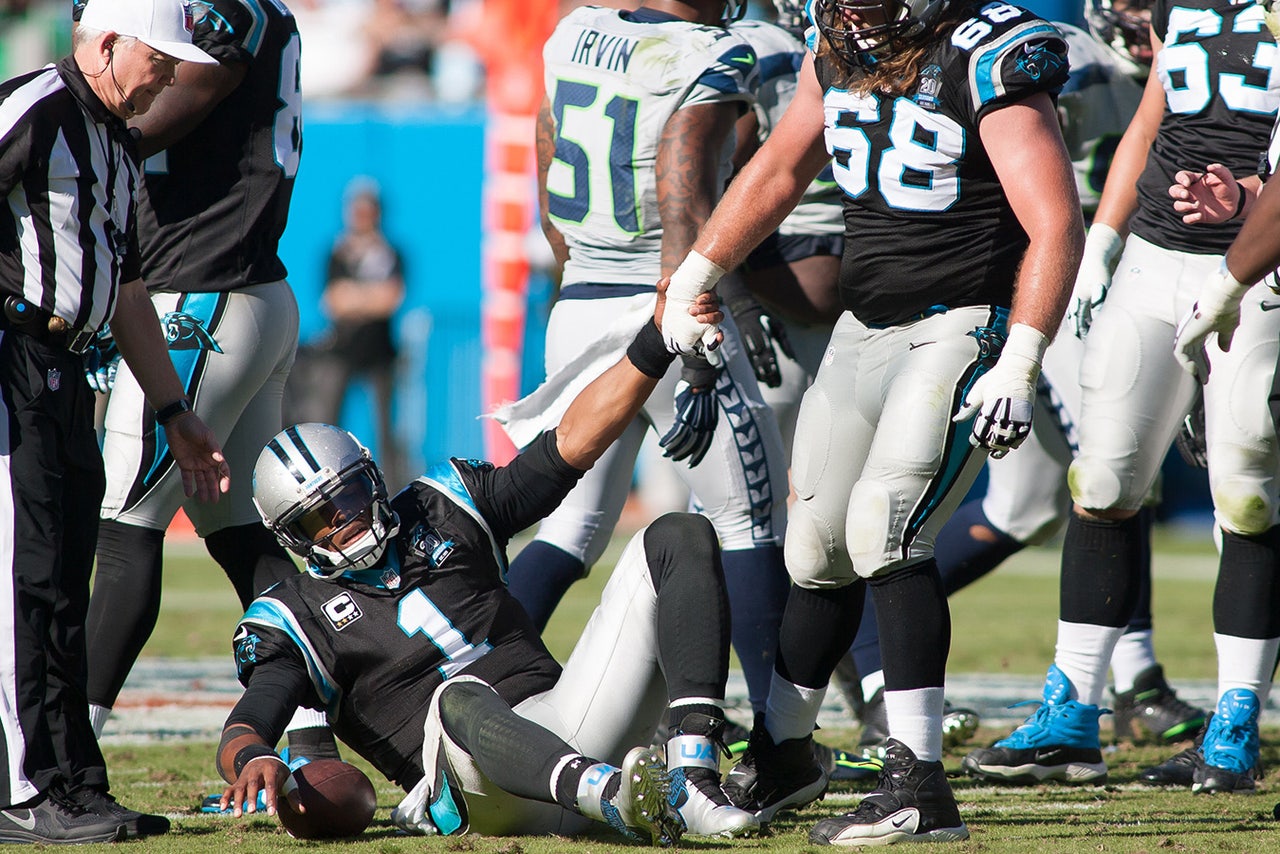 The New Orleans Saints saved the division a heap of embarrassment with their win over Green Bay on Sunday.
Well, sort of.
The NFC South is still the poorest performing division in the NFL. While there are 18 teams in the league with a winning record, they all reside outside the NFC South. The Carolina Panthers reign supreme in the South with a 3-4-1 record.
It gets worse.
Prior to New Orleans' win, the NFC South was 0-8-1 as a whole since Week 5. The Saints' victory only pushed that win-loss record from embarrassing to horrendous at 1-8-1, but at least it instilled some hope.
The NFC South is still a group of cellar dwellers. The division still might be taken with an 8-8 record, and it'll be at least Week 10 before any team (Carolina and New Orleans both have a shot) is above .500. But when the Saints put 44 points on the board on Sunday and beat the Packers by 19 points, the future got bright.
The New Orleans offense really cooks when Drew Brees is able to spread the ball around to many different receivers at many different depths on the field. On Sunday, Brees hit nine different targets and had his best passer rating on passes of 20 yards or more (3 for 4 for 117 yards and two touchdowns).
When the Saints can mix in a powerful rushing attack, the offense simmers into a culinary delight.
Mark Ingram set a career high with 172 yards on 24 carries as he helped power the Saints past the Packers. As good days go running with the football, Sunday was Ingram's second career 100-yard effort, and his 172 yards placed him among the five best rushing outputs of the season in the NFL. Ingram is now No. 2 behind Rashad Jennings (176 yards, Week 3) in single-game bests, and ahead of DeMarco Murray at No. 3 (167 yards, Week 2) and Arian Foster at No. 4 (157 yards, Week 5) and No. 5 (151 yards, Week 8).
When the Saints convert 60 percent of their third-down plays, win the time of possession battle and put up close to 500 yards of total offense (495), this team is next-to-impossible to beat. Jimmy Graham reemerged on the scene with an eye- popping touchdown catch, and Brandin Cooks caught six passes and showed what his big-play capabilities were.
As important as the offensive explosion, maybe more so, the Saints' defense got back close to 2013 levels.
Cam Jordan paced the Saints pass rush with two sacks and five hurries, and the front seven tallied 19 total pressures of Aaron Rodgers. The Saints still need work on their defensive backfield, but help in that area will come with an improved pass rush.
Yes, 3-4-1 means No. 1 in the NFC South.
But if the Panthers don't fix a few issues, they'll watch the Saints sprint past them in the division standings.
In what's typically a defensive struggle, Carolina lost to Seattle on Sunday, 13-9. The Panthers could only muster 266 yards of total offense.
While you look at a Seattle defense that's now ranked 10th against the pass (226.6 yards per game), sixth versus the run (89.6 ypg) and 10th in points allowed (21.4), it's easy to imagine why points, and yards, were at a premium against the Seahawks. But the Panthers had more problems than just facing a stout opponent.
Carolina was 2 for 10 on third down. There's little way a 20 percent conversion rate will win many games in the NFL. There's also very little chance of Cam Newton getting comfortable in the pocket with Byron Bell and Nate Chandler playing left and right tackle, respectively, without massive improvements made.
Panthers head coach Ron Rivera said even with an elbow injury, Bell was the team's best bet at left tackle. That goes a long way toward how little depth there is along the offensive line. It's so bad, both tackles rank near the bottom of the league in pass-blocking.
Pro Football Focus has Bell at No. 70 (out of 72) and Chandler as the 69th- ranked pass-blocking tackle in the NFL.
Problems on offense, and along the offensive line aside, Rivera believes he has the recipe to win the South.
"If you want to win the division, you have to win within the division and you have to win at home," Rivera said during his Monday press conference.
Carolina is 1-0 within the division (a Week 1 win over Tampa Bay) and still has four home games on the schedule, three of which are NFC South games. The Panthers still must play the Falcons and Saints twice, and then host the Bucs, so winning division games will be critical.
In a situation where quarterback Mike Glennon hasn't completely figured things out, Tampa Bay must rely on its running game to keep the offense moving.
The Bucs averaged 2.9 yards per carry on Sunday.
Glennon was 19 for 28 with 171 yards through the air, and Doug Martin and Bobby Rainey combined for 52 of Tampa Bay's 66 rushing yards. It's not amazing that the Bucs only scored 13 points on Sunday.
Tampa Bay only averages 208.7 yards per game passing (28th) and 86.4 yards on the ground (29th). But the Bucs pushed Minnesota to overtime before finally falling. It helped that while Tampa Bay ranks 27th in scoring at 19 points per game, the Vikings are 29th at 17.4.
Martin and Rainey were ineffective on Sunday, as was Vincent Jackson, who was targeted five times but only had one reception for 13 yards. Jackson and rookie Mike Evans were supposed to pair up and become one of the NFL's best pass- catching duos. That plan hasn't come to fruition.
Jackson has 26 receptions thus far for 357 yards and two touchdowns. Evans is one grab behind at 25, and 21 yards behind with 336 yards receiving. Evans also has two touchdown catches.
There are six receivers in the NFL with more yards than the combined 693 from Vincent and Evans. There are also six receivers with more catches than the Bucs' duo's 51, and 18 with more touchdowns than their combined four.
Because the NFC South is struggling -- and that's a warm, fuzzy word -- the Falcons still are in the hunt for the NFC South title, mathematically speaking at least.
At 2-6, Atlanta should be mired in the murky depths of planning for next season. The eye test makes that case very soundly. But because the Falcons are just a game and a half behind Carolina in the division standings, there is a glimmer of hope.
Falcons head coach Mike Smith is still hanging on to that glass half full outlook.
"We're a 2-6 football team, but that's not a 2-6 locker room," Smith said at his Monday press conference. "There is absolutely no quit in any of our guys."
Stringing a bunch of wins together and continuing their winning ways versus NFC South foes (Atlanta is 2-0 in division this season) would help. But there's been no evidence of play on the field since Week 3 to lead anyone outside the team's facility to believe in a run for the playoffs.
Atlanta has dropped five games in a row. And outside of the painful NFC Championship Game of 2012 where the Falcons let a 17-0 lead, and a trip to the Super Bowl, slip away, Sunday's 22-21 loss to Detroit in London was the worst defeat in years.
The Falcons had a 21-point lead at halftime and a two-point lead at the two- minute warning. They also had the ball in an enviable position of power. But penalties and poor clock management led to Atlanta giving its win away to Detroit.
Does a team at 2-6 that continually beats itself really have a chance at six wins over its next eight games to reach .500?
Take into account games against Arizona and Green Bay left on the schedule. Factor in two tests versus the Panthers and one more against New Orleans, and you'll see how daunting the second half of the season is for Atlanta.
You'll also realize why you shouldn't say "So you're telling me there's a chance?"
---
---