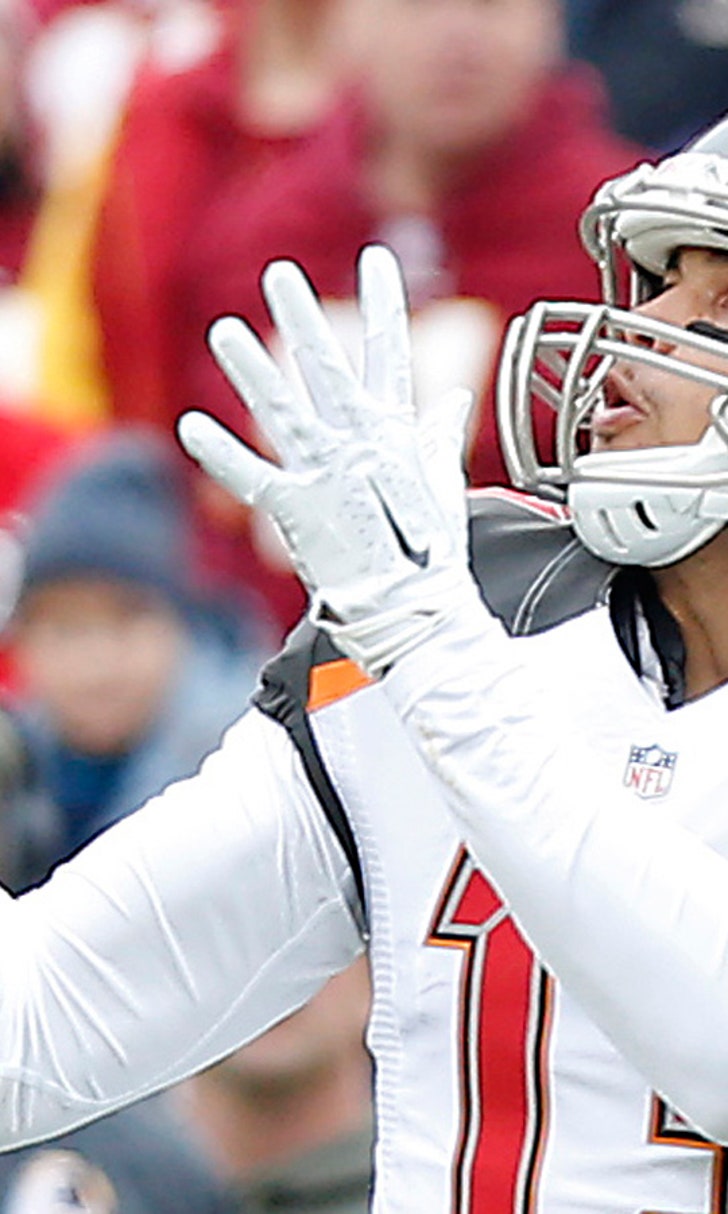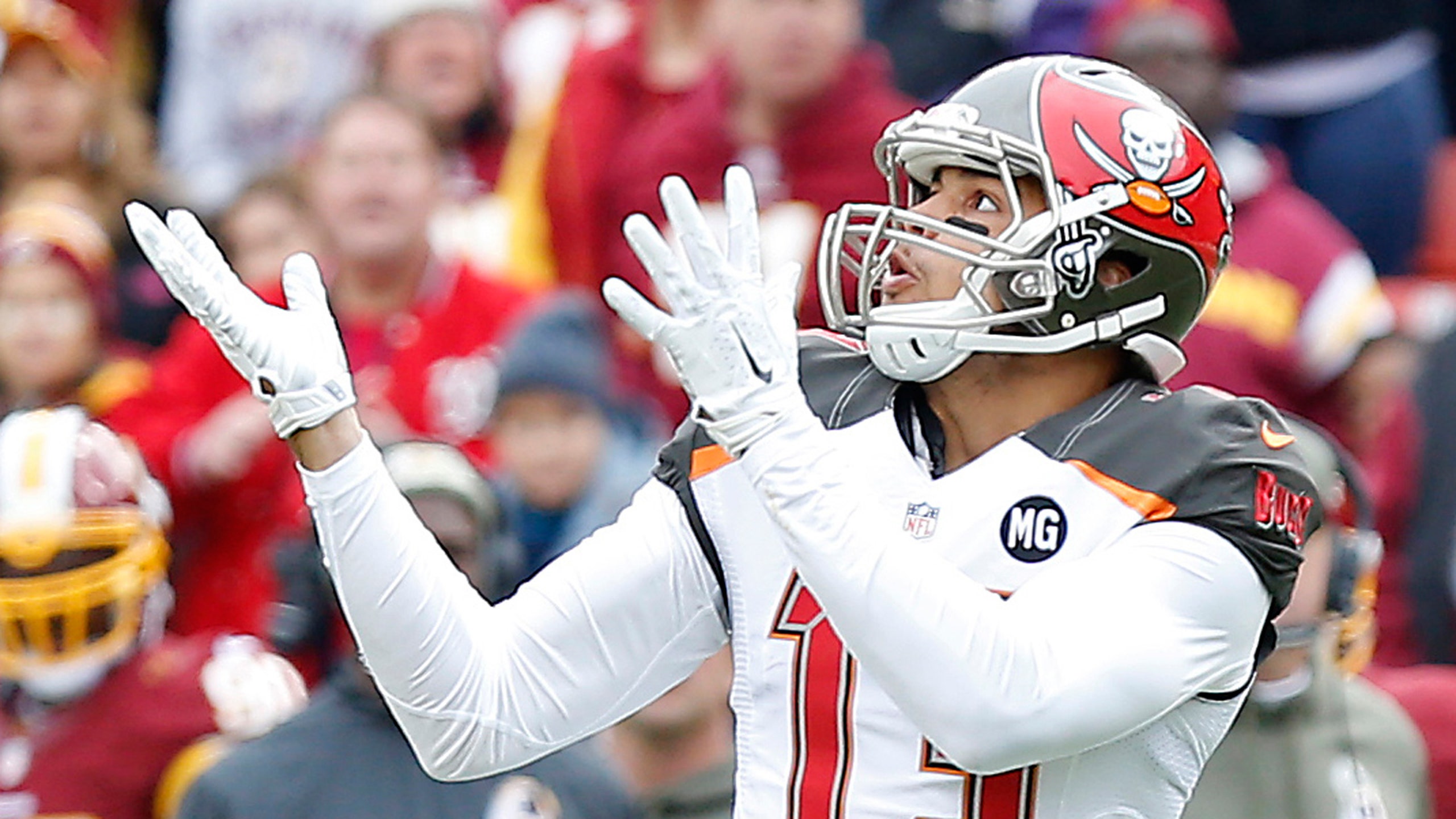 All-Purpose Playbook: Week 12 NFL underdog picks, futures, DraftKings & more
BY Brett Smiley • November 20, 2014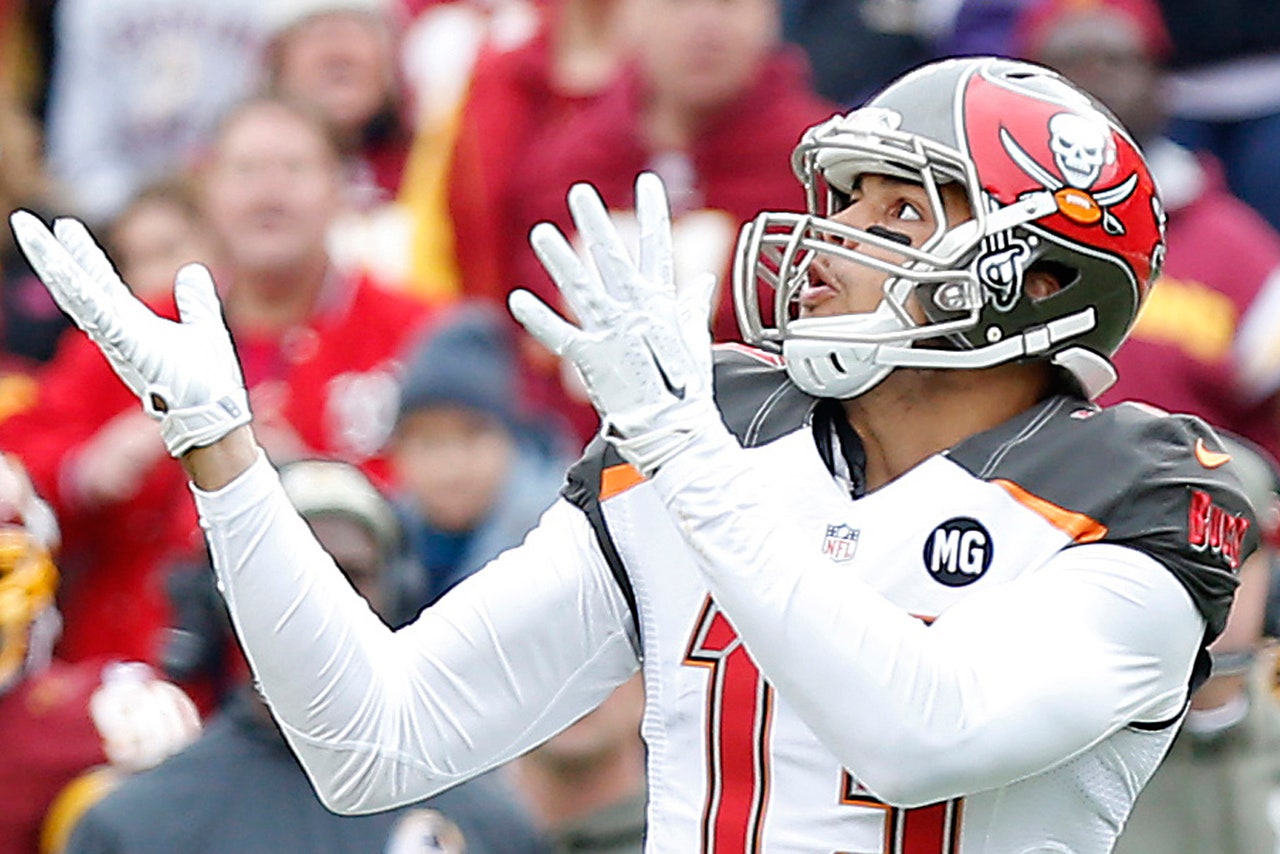 Welcome to the All-Purpose Playbook, a Buzzer column that is (1) either a guide to many things NFL and wagering, such as underdogs and totals and daily fantasy football or (2) a road map to hell. Check back here on Thursdays for more football picks, a smattering of GIFs and occasional nonsense.
Follow me @brettsmiley on Twitter, and you can email me with any questions or comments at basmiley [at] gmail [dot] com.
Last week tasted like some delicious Cap'n Crunch cereal bathed in spoiled milk. Two of my three underdog picks delivered, but my favorite pick -- the visiting Vikings +3.5 over the Chicago Bears -- came crumbling down in a 21-13 loss after the Vikings mounted a 10-0 lead.
I guess that's why you don't fall in love with picks. They don't love back and certainly don't put out on the first date. It didn't help that the clocks malfunctioned in Chicago, which drew the ire of Vikings head coach Mike Zimmer.
If anyone attempted to get a wager cancelled on account of "bull**** clocks," please let me know how that conversation played out.
The Bears didn't look particularly good but Jay Cutler was able find big boys Alshon Jeffery and Brandon Marshall, who accounted for all of Chicago's three touchdowns.
But enough of that because the Raiders +10.5 covered and the Patriots +3 covered seven times over, bringing Smiley's season underdogs record to 9-10.
Since I've mentioned Cap'n Crunch I can't stop thinking about that delicious, sugary cereal, regardless of the milk situation. Anyone else ever try to eat cereal with a liquid other than milk? I've tried using water -- a horrible decision that produced an unpleasant froth that not even I could finish. You're better off eating dry cereal, chewing it up substantially, then drinking some water to wash it down. Another time in a jam, I tried using orange juice to add some liquid to a bowl of Trix. It was a risky move but actually worked much better than the water experiment. I think because the Trix are fruity to begin with, the citrus from the orange juice meshed well enough and didn't overpower the blend. I wouldn't voluntarily add OJ to Trix or any cereal, but if you're in a jam, give it a shot.
ON TO THE WEEK 12 UNDERDOG PICKS!
Another week, another challenging board. So it goes in the NFL. Half of the games show a favorite by seven points or more and the volume of betting tickets is very lopsided, which you can check out at SportsInsights.
As of right now on Thursday morning, those lopsided games are:
Without further, here's my underdog picks:
Tampa Bay Buccaneers +6 at Chicago Bears
Against my brother's strong urging, whom I review the lines with each week (i.e. shout at each other), I'm backing the Bucs (2-8) and again picking against the Bears (4-6). But screw him, I'm boarding a pirate ship with the Buccaneers.
First of all, neither football team is a good one right now. But second and more importantly, because this is a game the Buccaneers have circled on the calendar because multiple former Bears, including head coach Lovie Smith, quarterback Josh McCown and safety Major Wright, will return to Chicago, which turned the page on all of them.
This isn't just a theory of mine; take it from Tampa Bay nickel corner Isaiah Frey, whom the Bears released (they drafted him in 2012) and the Bucs picked up in mid-October. From the Tampa Bay Times:
So you can be damn sure the Buccaneers, coming off a whooping of the Washington Jersey Burners, are going to be up for this game. Also, absolutely incredibly, they've still got a chance to win the dreadful NFC South, so this is not only a quasi-revenge game for their head coach, starting quarterback and others, but with a win, they can climb back into a race with the Falcons (4-6) and Saints (4-6) to become Kings of the Turds.
The Bears defense ranks near the bottom in passing yards allowed and pass coverage, and cornerbacks Tim Jennings and Kyle Fuller are going to have to try and slow down breakout wideout Mike Evans who last week became the first rookie receiver since Randy Moss in 1998 to record three straight games with at least 100 yards and one touchdown.  
The Bears have routinely hurt themselves with penalties (five-plus in every game but one this season) and their special teams rank dead last according to ProFootballFocus. Also, the Bears still need an attitude adjustment, according to guard Kyle Long. I think Jay Cutler is going to get an attitude adjustment when Bucs defense tackle Gerald McCoy (nice sacks) squashes his body against the cold Soldier Field grass.
I'll take those six points and hate myself later.  
With less fanfare . . . 
Baltimore Ravens +3 at New Orleans Saints
The established rule I preached early in the season -- based on several seasons of Saints Superdome smackdowns -- is that you don't bet against New Orleans at home. Times have changed. Favored by 7 points last week over the Andy Dalton-led Bengals, the Saints fell 27-10.
The Saints aren't very good and they're now 2-3 against the spread at home, compared with their 7-1 ATS record at home in 2013 and perfect 9-0 ATS record at home in 2011. (Let's pretend that BountyGate in 2012 was just a bad dream.)
Football Outsiders' DVOA ratings still loves the Ravens at No. 3 and for good reason -- improved offensive line play, Justin Forsett has emerged as a solid rusher, and they've got a fierce pass rush that ought to create problems for Drew Brees, whose offensive line has caused him to face a lot of pressure all season.
New York Jets +4.5 at North Pole/Buffalo Bills
---
---