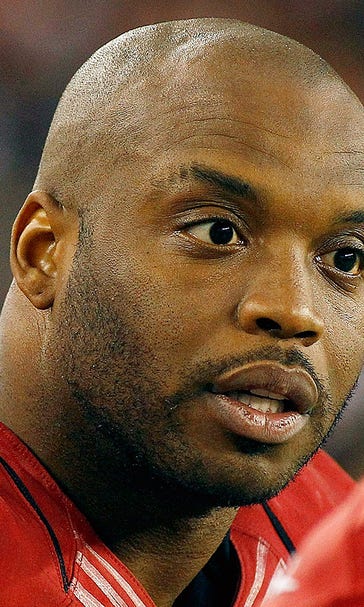 Abraham leaves Cardinals, considers retirement due to memory loss
September 10, 2014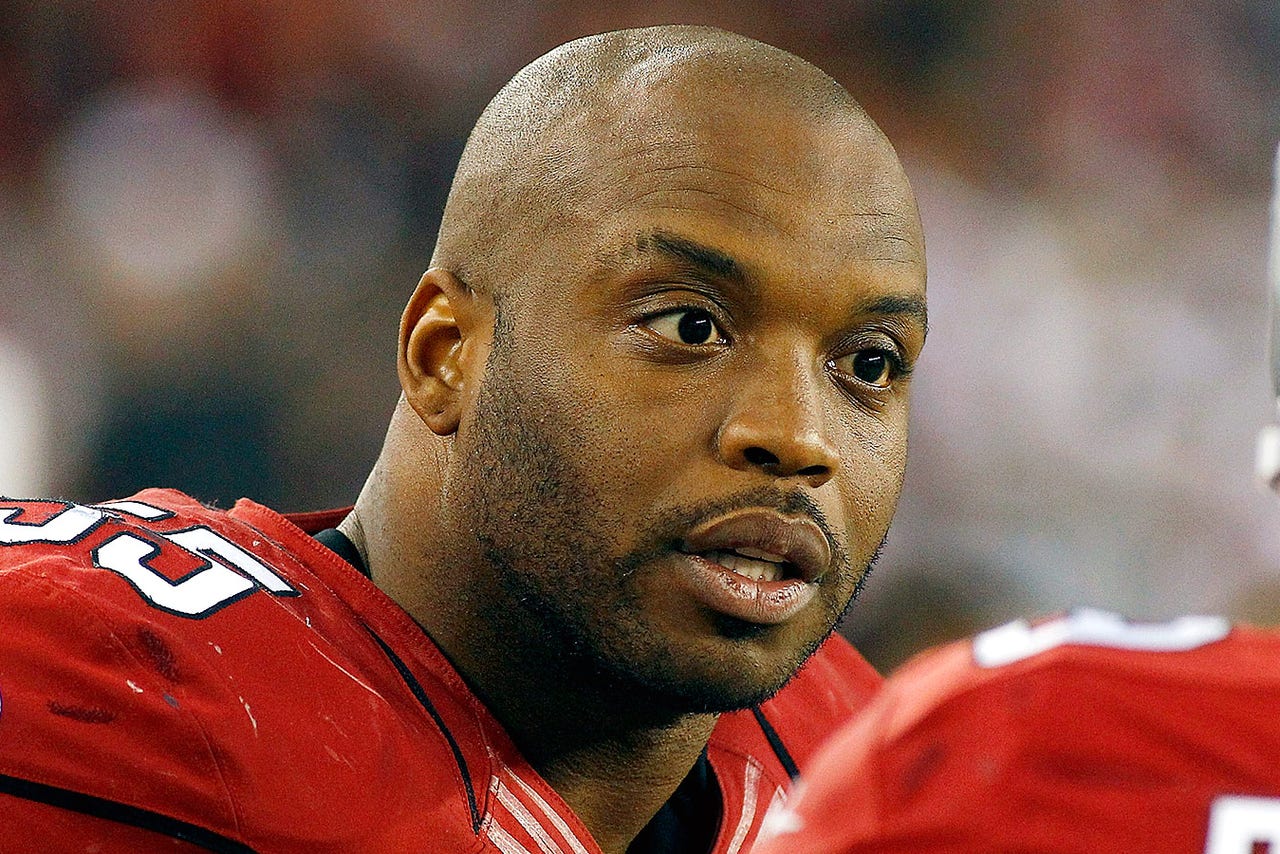 TEMPE, Ariz. -- The hits just keep coming for the Cardinals' decimated defense. After sustaining a concussion in Monday's season-opener against the San Diego Chargers, outside linebacker John Abraham on Wednesday took what coach Bruce Arians called a leave of absence from the team.
Abraham, in a text to FOX Sports Arizona, said he has suffered from memory loss for several years and the latest injury magnified those concerns. He said he is contemplating retirement.
Abraham has five days to return to the team or he cannont play this season. He is in the final year of his contract with the Cardinals.
"He and I had a long conversation (Tuesday) on whether or not he wants to continue to play," Arians said. "He said, 'There were times in that (Monday) game I wasn't in it and that's not fair to my teammates.' 
"With all the things he's gone through in the last month, he's got a lot of things outside of football that he's never dealt with before. There are some people who can help him in that regard. I'm not one of them."
Abraham was arrested June 29 and charged with DUI. He said he spent time in rehab, but Arians alluded to depression being another issue with Abraham when the coach addressed the media on Wednesday.
"There's many issues that could be involved," Arians said. 
If Abraham retires, he will fall 8.5 sacks short of passing Michael Strahan for fifth all-time on the career sacks list. Abraham currently sits ninth at 133.5.
His retirement also would mean the Cardinals will be without three of the four starting linebackers who finished the 2013 season. Karlos Dansby departed in free agency and Daryl Washington is suspended for at least the season for violating the league's policy on substances of abuse.
In addition, defensive tackle Darnell Dockett is out for the season with an ACL tear, free safety Tyrann Mathieu hasn't returned to the lineup while rehabbing his surgically repaired knee and Dockett's replacement, Frostee Rucker, is doubtful for Sunday's game against the Giants after re-injuring the calf that limited him in practice last week.
"You don't have a whole bunch of John Abrahams just walking around here," said linebacker Lorenzo Alexander, when asked how the Cardinals would replace Abraham's 11.5 sacks. "We just need production. Whether it comes from one guy or four or five guys, that's all that matters, that type of disruption."
Arians said Sam Acho would replace Abraham in the starting lineup. Acho was the starter when the 2013 season began, but he suffered a broken leg in Week 3 at New Orleans and Abraham replaced him.
Defensive coordinator Todd Bowles said in OTAs that he felt Acho was about to break out in 2013 when he was injured. 
"I do feel like I'm back at that level again," Acho said. "There are some plays that I wish I could get back from the game on Monday night but at the same time those are plays you know you build on."
Acho said it was helpful to stand on the sidelines last season and watch Abraham and Matt Shaughnessy operate.
"It actually changed my whole perspective of the game," he said. "If anything, you could say there's even more of a desire to be great and help this team win."
In the wake of the Abraham news, the Cardinals were granted a temporary roster exemption and re-signed linebacker Marcus Benard, who was released on Aug. 30. Benard joins Shaughnessy, Acho, Thomas Keiser and Alex Okafor as the team's remaining outside linebackers. Alexander can also play outside.
When asked what advice he might give Abraham, Arians shrugged.
"Just be true to your heart." he said. "I've seen guys quit in college; three days later come begging back. You made a mistake. Something was going on in your life at that time.
"We're on his side; we're all behind you either way you decide. I think that's a decision for you, your family, your agent and the people you are seeing." 
Follow Craig Morgan on Twitter
---
---