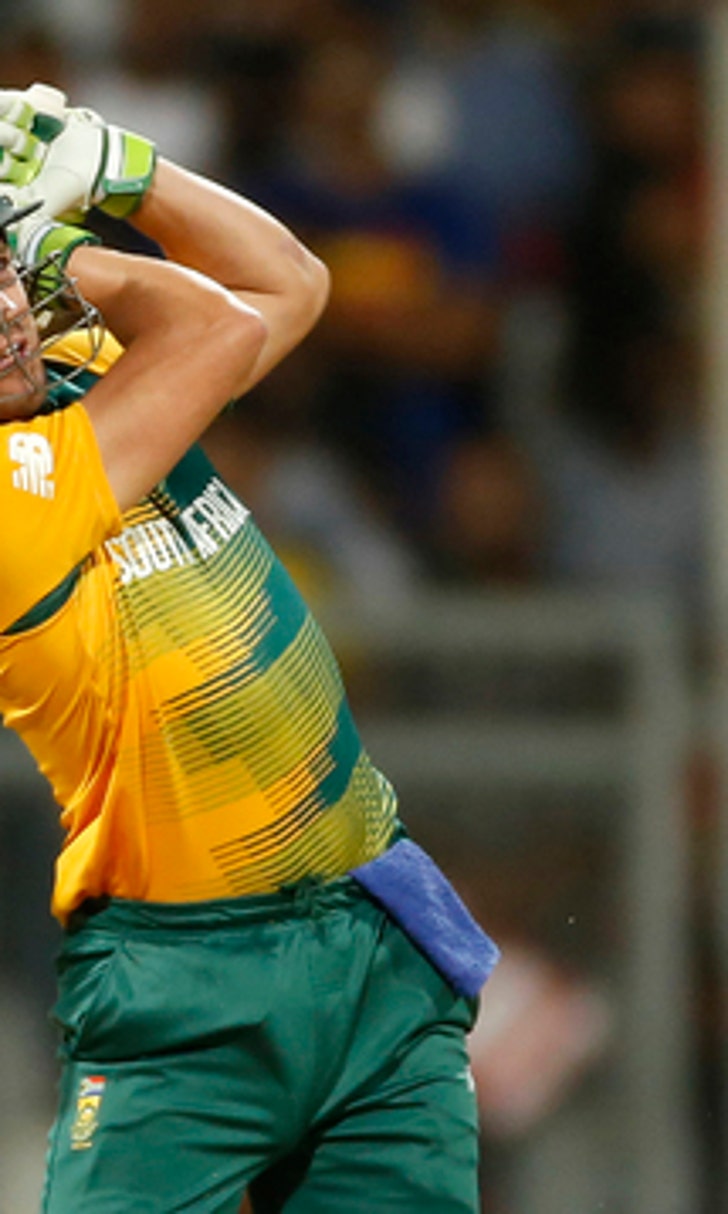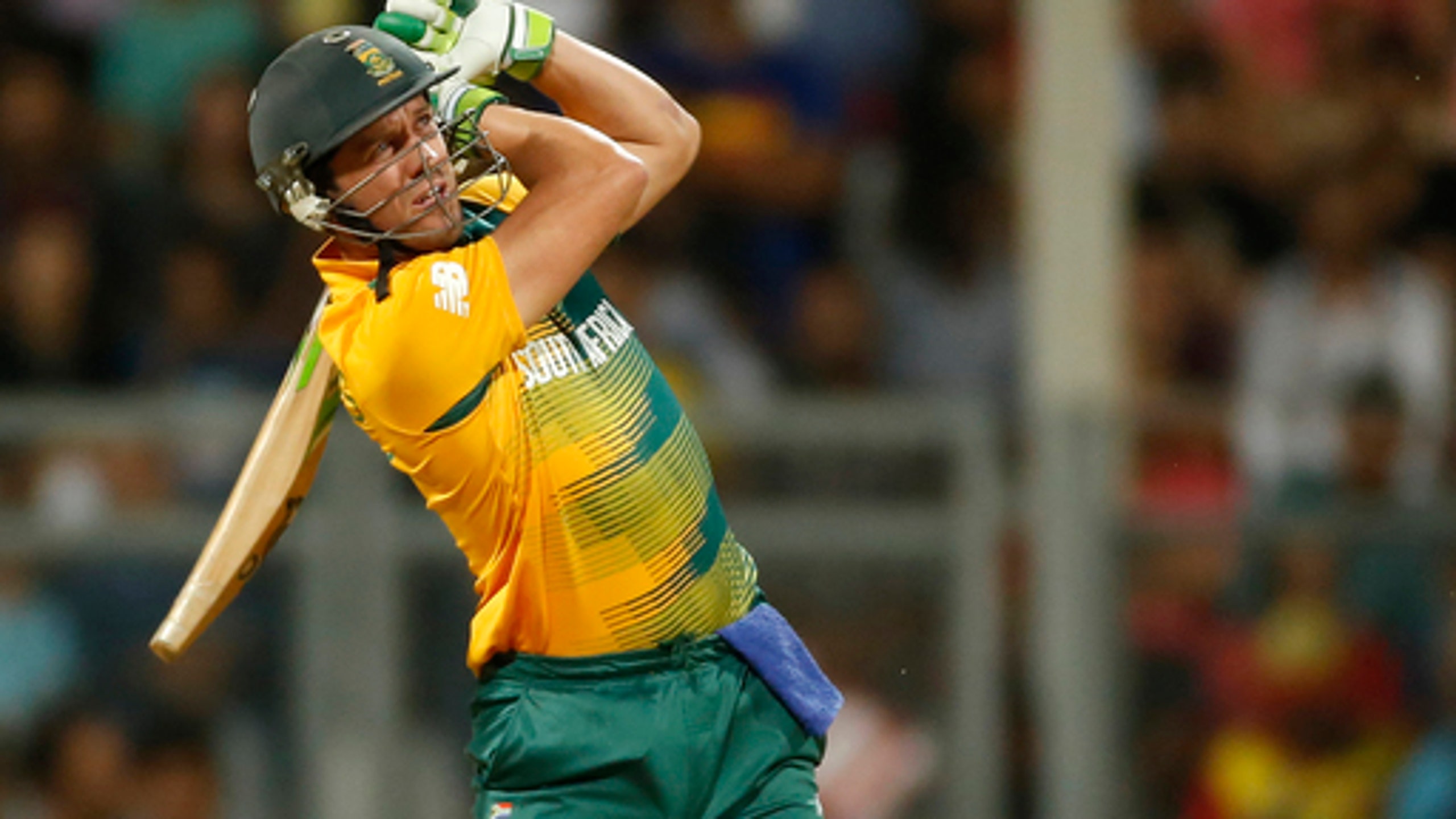 AB de Villiers to miss NZ test series but not retiring
BY AP • January 17, 2017
JOHANNESBURG (AP) AB de Villiers will sit out South Africa's test cricket series in New Zealand but the batsman insists he has no intention of retiring from the longest format of the game.
De Villiers missed South Africa's last three test series because of an elbow injury, but is expected to make his international comeback in a Twenty20 against Sri Lanka on Jan. 25.
His test future was called into doubt over the weekend when South Africa coach Russell Domingo and captain Faf du Plessis said they did not know whether the 32-year-old batsman wanted to continue playing tests.
De Villiers clarified the matter at a promotional event on Tuesday, with South Africa's one-day international captain explaining that he wanted to prioritise the 2019 Cricket World Cup in England because the Proteas are yet to win the competition.
''I've made myself unavailable for the New Zealand test series, but I will be there for the ODIs and I'm definitely not retiring from test cricket because I have plans to come back at some stage,'' he said.
''For me, for now the most important thing is the 2019 World Cup. I want to make sure we lift that trophy. That's the first goal for me.''
This is the second time that De Villiers' commitment to the test game has come under the spotlight.
Last January, midway through a home series against England, De Villiers said: ''For two or three years I've been searching for the right answers, to play a little bit less cricket in one way or another, to keep myself fresh and to keep enjoying the game.''
Although he gave a fuller commitment when he was given the test captaincy on a permanent basis at the end of that series, he relinquished the test captaincy last month when it became clear he would sit out a third straight series through injury.
While Cricket South Africa chief executive Haroon Lorgat said it was happy to give De Villiers some ''latitude of taking time off,'' he denied that the player had carte blanche to decide which series he would play.
''He's not picking and choosing. It's just a case of when he starts or when he returns, because once he starts, there's no stopping and no time off. When you play, you play continuously,'' Lorgat said.
South Africa's next test assignment following the tour of New Zealand is a four-match series in England, starting in July.
''I'm confident that by the time we look at England and the Champions Trophy, he'll be fully fit, raring to go, his appetite will have returned, because then it would be a fair amount of time that he would have had off,'' Lorgat said.
---