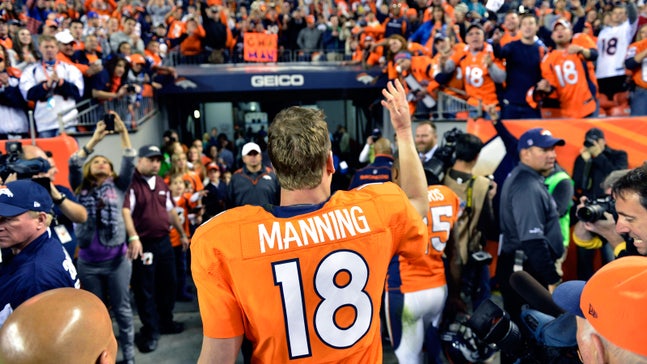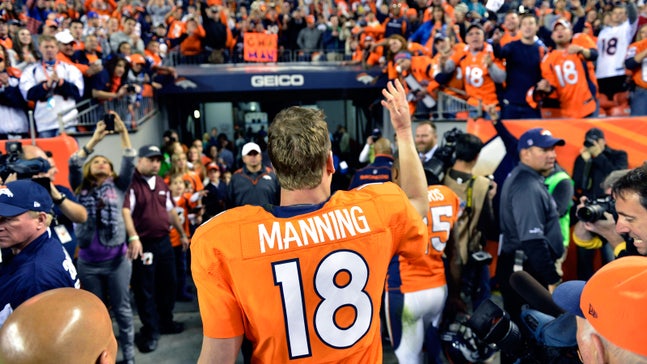 2015 Fantasy Football Team Preview: Denver Broncos
Published
Jul. 29, 2015 7:36 a.m. ET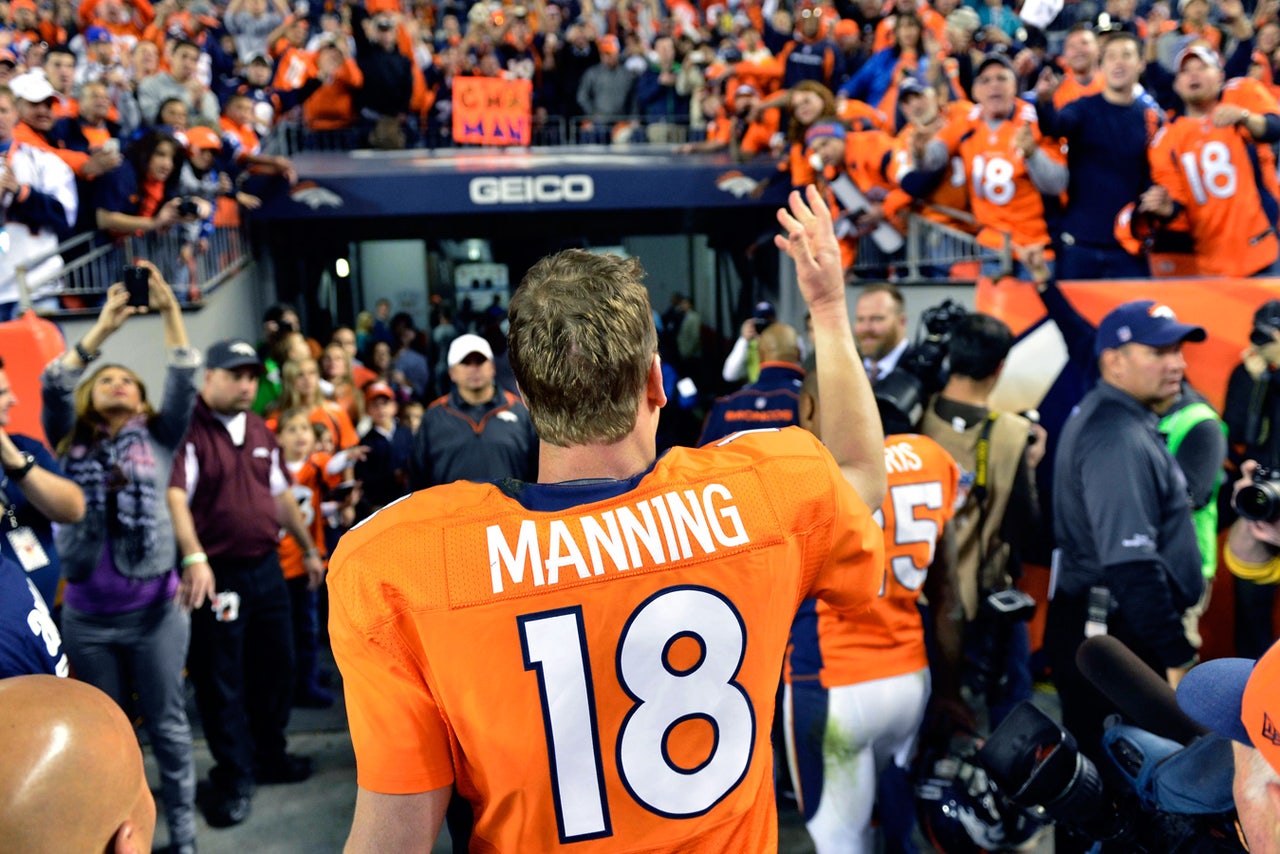 For your fantasy football draft prep and advice, continue to check on this page for updates regarding the Denver Broncos.
Team outlook:
Gary Kubiak and John Elway reunited, again, in Denver. Both know that this team is led by a future Hall-of-Fame quarterback and that the offense should remain tailored to him. This team has won the AFC West for four consecutive seasons and I don't see that streak ending in 2015. Though the Broncos will be without Wes Welker and Julius Thomas, some fresher faces will burst onto the scene and get a chance to prove their fantasy-worth.
Bye week: 7
Rookie impacts: Jeff Heuerman (TE)
Unfortunately, Heuerman will not make an impression on the 2015 season. Denver spent a third-round pick on the Buckeye, but he tore his ACL during rookie minicamp this spring and will miss the entire year.
Quarterback: Peyton Manning
The 39-year-old QB might not have the arm strength, but he has the stats to compete with other fantasy quarterbacks. In three years with the Broncos, Manning has averaged 4,954 passing yards and 43.6 touchdowns. Also, Manning has an average draft position of 43rd overall in the NFFC. That is 12 spots lower than his 31st spot in 2013.
Running back: C.J. Anderson
He burst onto the scene in late-November when Anderson tallied 167 yards on 27 carries (6.2 yards per attempt). In the final six games of the season, he scored nine total TDs (eight rushing, one receiving). Anderson averaged 23.3 carries during that span, as well. Even in his "worst" rushing game as the starter, Anderson recorded 58 yards in 21 attempts (2.8 ypc), but he also rushed for three touchdowns. I have Anderson as the seventh-best RB in 2015 and seventh-highest draft selection this season.
Running back: Montee Ball
Before the 2014 season, Ball was the back that was flying off the draft board. Then, an emergency appendectomy caused Ball to miss the preseason. Finally, his season got worse, as Ball injured his groin in Week 5 and missed the remainder of the year. Though he might have lost his starting job in Denver, Ball could be the most important handcuff of 2015, because whoever is in the backfield for the Broncos will have a successful season.
Wide receiver: Demaryius Thomas
Thomas was the only other receiver to crack the 1,600-yard mark with Antonio Brown last season, and he did it on 18 fewer receptions (14.6 yards per catch). Thomas was also one of the four WRs to tally at least 100 yards per game (Brown, Julio Jones, and Odell Beckham Jr. were the others). Most importantly, Thomas led the league with 184 targets. He is easily a top-three receiver and my 13th overall draft selection of 2015.
Wide receiver: Emmanuel Sanders
While Thomas was second in receiving yards, Sanders still managed 1,404 yards last year (fifth-most). Sanders was also one of four receivers to catch at least 100 passes. Last season surpassed Sanders' season-high totals in every possible way: 34 more catches, 664 more yards, and three more TDs. He is my WR12 (between T.Y. Hilton and Kelvin Benjamin) and that is being conservative on my part.
Wide receiver: Cody Latimer
With Wes Welker no longer in Denver, Latimer will become Manning's new toy. Welker's production dropped drastically in 2014. He caught only 49 passes on 64 targets (73 receptions on 110 targets in 2013) and tallied only 464 yards and two TDs. Latimer only caught two passes last year. I won't expect his numbers to be anywhere near Thomas and Sanders, but it couldn't hurt to take a flier on a Broncos' receiver late in your draft.
Tight end: Owen Daniels
A big name not with Denver this season is Julius Thomas. He led the Broncos with 12 touchdowns in 2014. Actually, Thomas tallied 12 receiving TDs in back-to-back seasons in Denver. The bottom line is: Manning loves to utilize his TEs. I already mentioned that Heuerman is out, but that doesn't mean the job is entirely Daniels'. Virgil Green could be a deep sleeper selection if something were to happen to Daniels.
Placekicker: Connor Barth
Any kicker in this offense should be draftable. Sure, Barth might have days where he only gets PATs, but the consistency of a high-powered offense should keep him in the top-10 of fantasy kickers.
Team defense (D/ST):
Goodbye, Jack Del Rio. Hello, Wade Phillips! Denver will rely on DeMarcus Ware and Von Miller to anchor the new 3-4 defense. First-round pick "Sugar" Shane Ray (or is it Shane "Sugar" Ray?) will also make this transition even sweeter. Denver's defense is top-10 worthy even though there are some tough opponents on the docket in 2015.
NEXT: Check out more of our 2015 fantasy football team previews.
RANKINGS: Top 200 (PRINT) | QB (PRINT) | RB (PRINT) | WR (PRINT) | TE (PRINT) | DST (PRINT) | K (PRINT) | Print Draft Kit | PLAY FOX FANTASY FOOTBALL
---
---