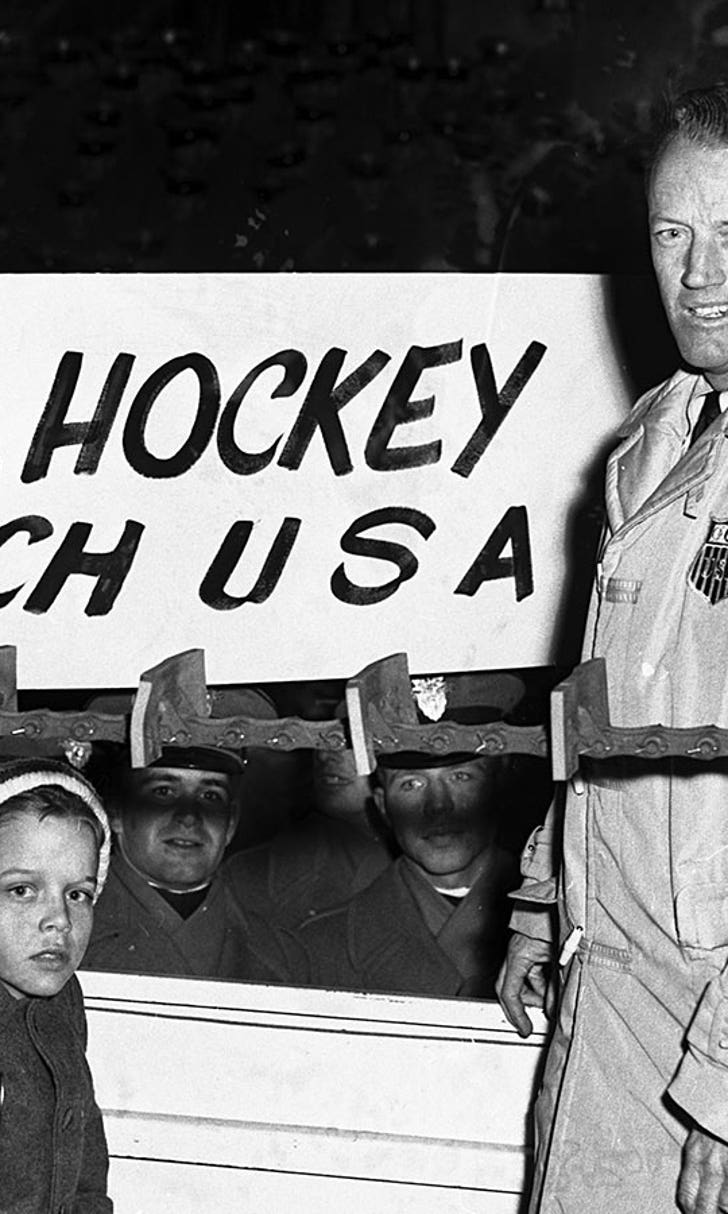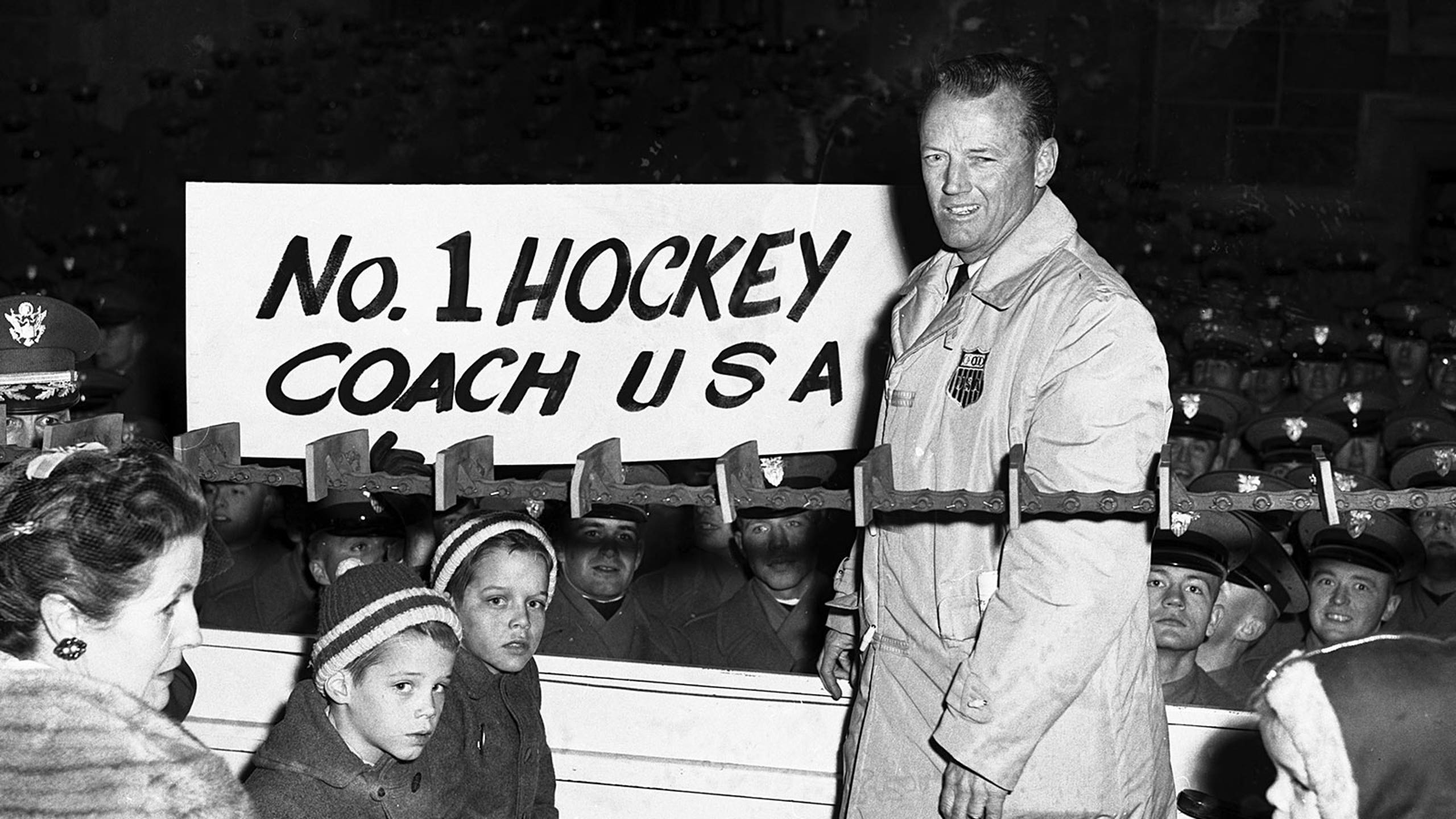 Gold-medal-winning U.S. Olympics hockey coach Jack Riley dies at 95
BY Allyssa Lee • February 3, 2016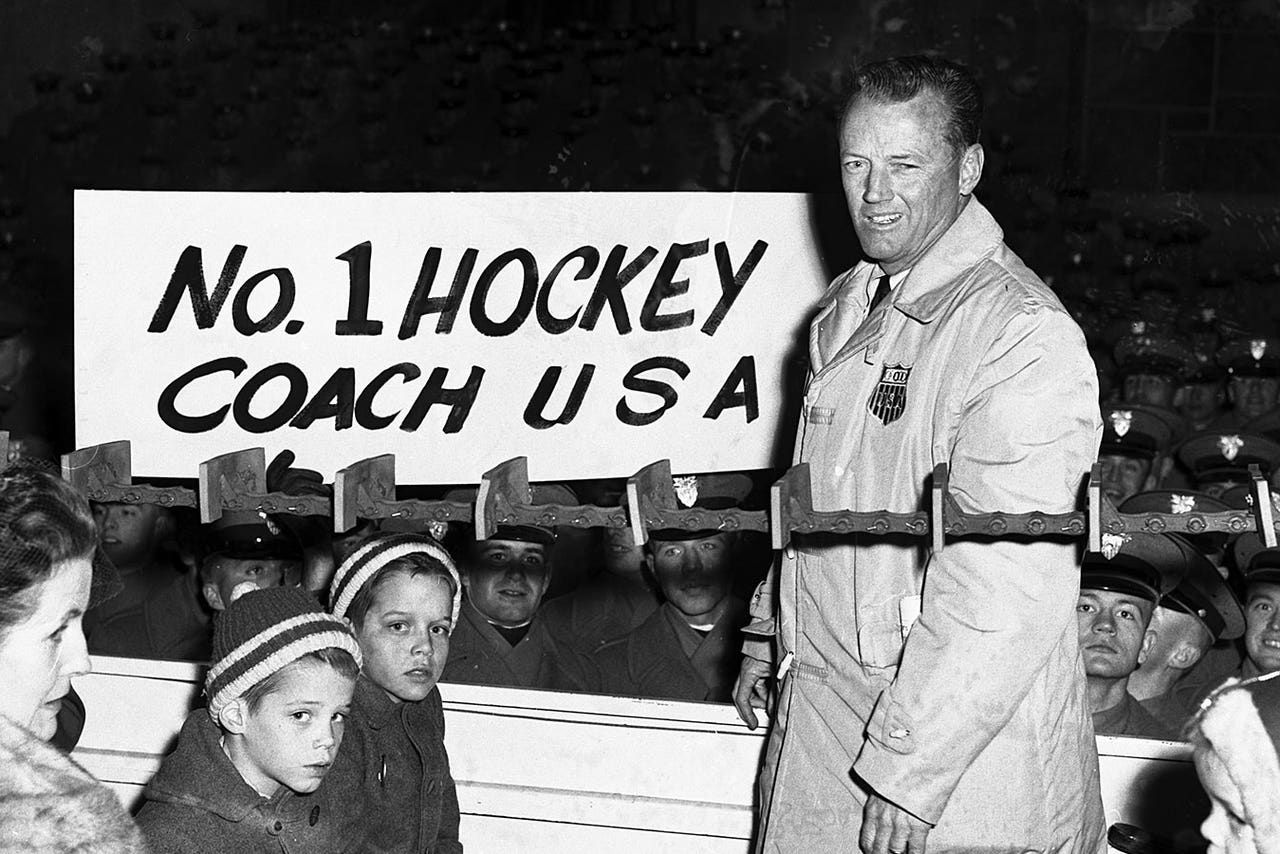 U.S. Hockey Hall of Fame coach John "Jack" Riley, who led the U.S. hockey team to its first Olympics gold medal, died Wednesday at 95. 
A native of Medford, Massachusetts, Riley started his hockey career as a player on the Dartmouth team and on the 1948 U.S. Olympic men's team before turning to coaching. The World War II vet served as coach of the U.S. Military Academy from 1950 to 1986, posting just six losing seasons at West Point and earning NCAA Coach of the Year honors twice. 
Riley's most notable achievement, however, came during the 1960 Winter Olympics in Squaw Valley, California, when he led an underdog U.S. team past formidable Canada, Russia, Czechoslovakia and Sweden to capture the gold medal. 
Riley was inducted into the U.S. Hockey Hall of Fame in 1979 and the International Ice Hockey Federation Hall of Fame in 1998. 
"People always talk about my dad and the Olympics, but if you wanted to see a real gleam in my father's eyes, let him talk to you about serving in the Navy and being a Navy pilot," son Brian Riley said via the Associated Press. "He took immense pride in serving his country."
Of all his accomplishments, Riley had said he was perhaps proudest of being a Navy pilot in the Pacific during World War II. Though he is best remembered for his hockey legacy.
"Jack's imprint on the game was enormous," USA Hockey executive director Dave Ogrean said. "While to many he is best known as the head coach of the 1960 gold medal team, he devoted his entire career and life to coaching and developing young men."
H/t USA Hockey and U.S. Hockey Hall of Fame.
---
---