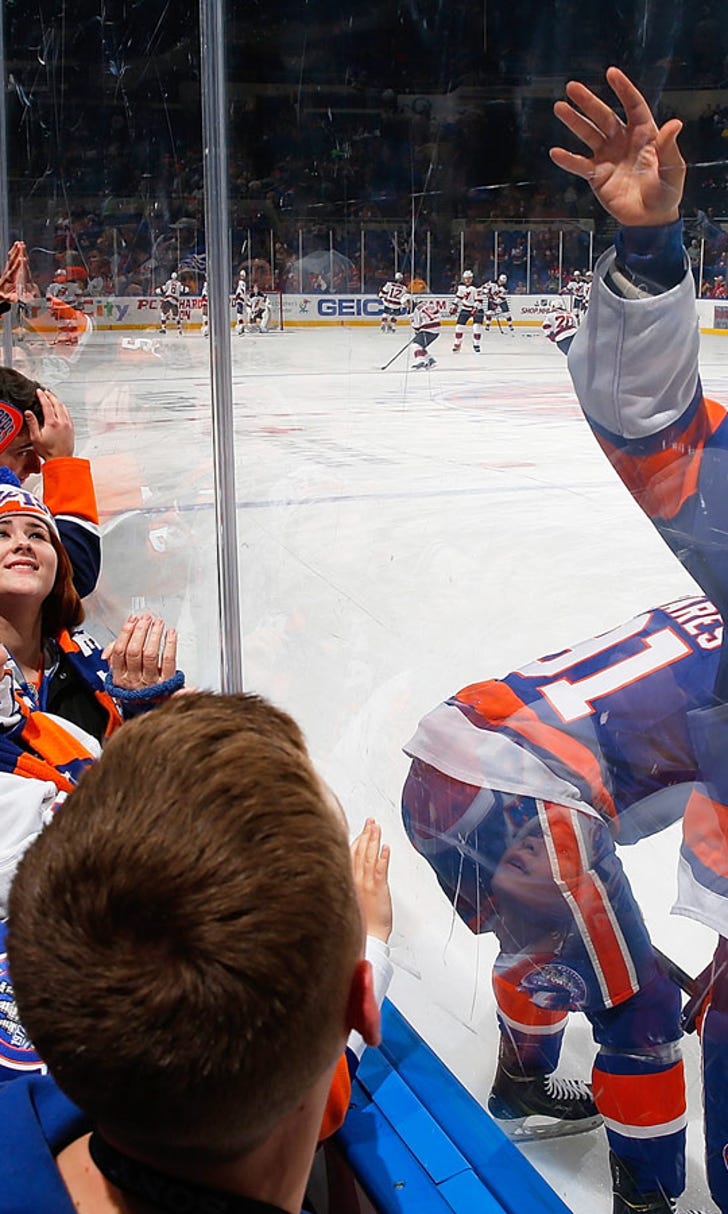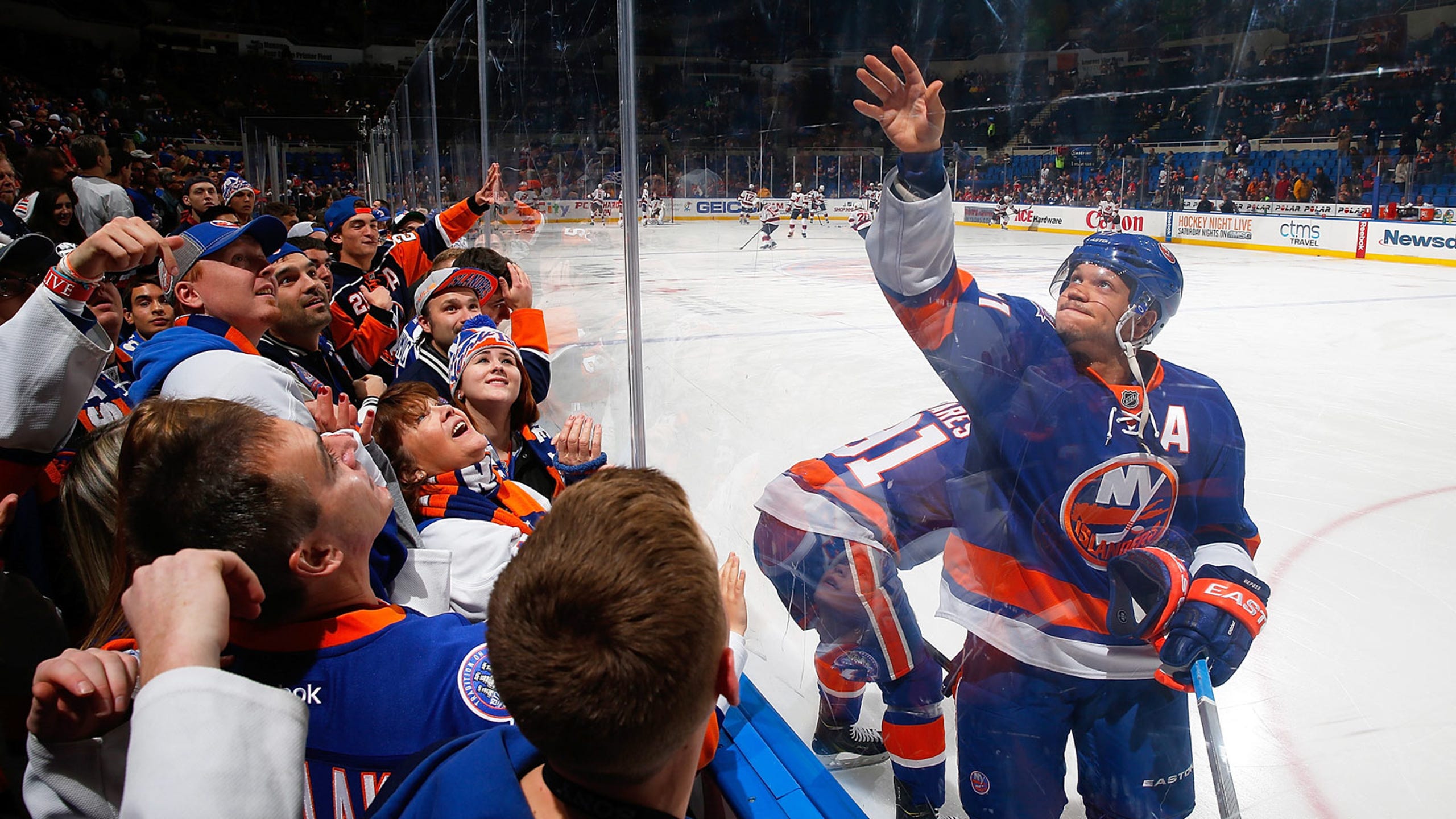 Yormark: No changes to Islanders' seating arrangement at Barclays Center
BY foxsports • February 4, 2016
The New York Islanders' move to the Barclays Center has included quite a few bumps in the road, both for the players and the fans.
While captain John Tavares and fellow forward Kyle Okposo have grown accustomed to the short train ride for a game, fans have been particularly vocal about their dismay due to some obstructed seats at the Islanders' new home. Brett Yormark, who is the CEO of Brooklyn Sports & Entertainment, acknowledged to Sports Illustrated that he has heard the fans' complaints but isn't prepared to make any wide-sweeping changes to the seating arrangement.
Via Sports Illustrated:
"Our seating capacity is over 15,700. Within that capacity there's a lot of great seats. Do we have some obstructed seats? Yes we do. Are fans aware of those obstructed seats before they purchase them? Yes they are. There's really nothing we're going to do from a capital improvement standpoint.

"You can watch the game on your mobile device. The game is on the scoreboard. There are many ways to view the game if you're in one of those obstructed seats. We aren't going to be able to change the seats in the building. That is what it is. But there are certainly other ways we can enhance the experience."
Despite a winning product, the Islanders (26-16-6) are 28th in the league in average attendance this season - just above the Arizona Coyotes and Carolina Hurricanes. 
New York has encountered several issues along the way since moving from the Nassau Veterans Memorial Coliseum.
The team initially prevented fans from watching the pre-game warmup festivities from along the ice and temporarily replaced the team's "fog" horn with a more Subway-style rendition.
---
---