National Hockey League
National Hockey League
Wings' Henrik Zetterberg ready to fill big skates
Published
Jan. 15, 2013 12:39 a.m. ET

Henrik Zetterberg has learned how to lead from Steve Yzerman and Nicklas Lidstrom, two of best captains in hockey history.
Now it's his turn.
The Detroit Red Wings are expected to officially name Zetterberg their captain soon, a role the Swedish forward has already assumed during practices this week.
He has deflected questions about the honor everyone in the Motor City knows he's about to get.
Zetterberg will open up only a little bit about how much he learned from his former captains - Yzerman and Lidstrom - but makes it clear that a ''rah-rah'' approach isn't suddenly going to become his style when there's a `C' on his red sweater.
''I will pick my spots to speak up,'' Zetterberg said Tuesday after practicing at Compuware Arena. ''The good thing with this team is we've always had a lot of leaders and we still do. It isn't just the captain that leads around here.
''I don't think I'll need to do a lot more than I did before, so it'll be an easy transition.''
The 32-year-old Zetterberg has been an alternate captain for the team and could've been one again this season if Lidstrom took Red Wings general manager Ken Holland up on an offer. Holland asked Lidstrom if he wanted to postpone his retirement because the 42-year-old Swede would have to play just 48 games during the lockout-shortened regular season.
Lidstrom's reply? Thanks, but no thanks.
''I told him I'm happily retired and enjoying my time with the family,'' Lidstrom wrote in an email to The Associated Press this week.
Lidstrom started wearing the captain's letter in 2006 after Yzerman retired, ending a two-decade run that made him the longest-serving captain in NHL history.
Both former captains led by actions first and spoke second. Zetterberg will as well, but his teammates expect to hear more from their new captain.
''He's definitely going to be more vocal than Nick,'' goaltender Jimmy Howard said. ''Nick was quiet, only spoke when he needed to and led by example. Z is a little bit more vocal throughout the room.
''I think he's going to transition very easily.''
Another teammate, and fellow Swede, agrees that Zetterberg is ready for his new role.
''I think he's going to be the same guy, the hardest-working guy, who leads by example and isn't afraid to speak up in the room,'' Niklas Kronwall said. ''He's been groomed to be our leader for many, many years.
''He just needed the opportunity. He's the perfect captain.''
It helps that he's pretty talented.
Zetterberg led the team last season with 69 points - two more than Pavel Datsyuk - to extend a string of consistent production. Zetterberg, Joe Thornton, Henrik Sedin and Eric Staal, according to STATS, are the only NHL players with at least 68 points in each of the seven seasons since the last lockout.
When Zetterberg helped the Red Wings win the Stanley Cup in 2008, he had 27 points in the postseason and earned the Conn Smythe Trophy as playoff MVP for his two-way play. His biggest contribution during the series might've been when he locked down Sidney Crosby's stick at the side of the net to prevent him from scoring during Pittsburgh's critical 5-on-3 power play to help the Red Wings win Game 4.
He was rewarded with a 12-year, $73 million deal that keeps him under contract until 2021.
Not bad for a player Detroit drafted 210th overall in 1999.
Zetterberg, though, is determined to have more team success as a part of his legacy as Detroit's on-ice leader.
He wants the Red Wings to extend the longest postseason streak in North American major professional sports to 22 straight seasons this year and hopes to help them win their fifth Stanley Cup since 1997 before his career is over.
''Nobody ever wants the team to not be as good on their watch - believe me,'' Red Wings coach Mike Babcock said.
---
Follow Larry Lage on Twitter: http://twitter.com/larrylage
---
---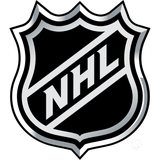 Get more from National Hockey League
Follow your favorites to get information about games, news and more
---