National Hockey League
National Hockey League
Wild eager to give Zucker head start on NHL career
Published
Mar. 28, 2012 11:44 p.m. ET

The bright spot at the end of this three-month nosedive for the Minnesota Wild is a strong, deep group of prospects set to turn pro next season. The club is so eager about the future that it is giving one youngster a head start.
After signing left wing Jason Zucker to an entry-level contract, the Wild brought the former University of Denver standout to practice on Wednesday and they plan to have him make his NHL debut Thursday against the Florida Panthers.
''I couldn't sleep last night,'' the 20-year-old Zucker said.
There are only six games left for the Wild, who had the NHL's best record in mid-December but are just 11-28-7 since then, with a mere seven victories in regulation in those 46 games. Matt Cullen's broken right index finger meant yet another early end to a forward's season. Head coach Mike Yeo also said Wednesday that enforcer Matt Kassian will probably need surgery to repair a sports hernia. Pierre-Marc Bouchard and Guillaume Latendresse, both sidelined by concussions, are still out, too.
''I don't want to pigeon-hole him into anything, as far as what we expect from him,'' Yeo said of Zucker. ''I want to give him the opportunity to come in here and do that on his own.''
He will get those chances over the next 10 days. All six of the Wild's opponents are either bound for the playoffs or fighting for one of the last few spots.
''It's going to let me know what I have to work on this summer,'' said Zucker, a native of Las Vegas who was second in the Western Collegiate Hockey Conference as a sophomore with 22 goals. He had 24 assists, too, in 38 games after winning the WCHA Freshman of the Year award. Zucker was the Wild's second-round draft pick in 2010.
''We saw him as more of an energy player who could kill penalties and play on the third line. Obviously, in college he's been a first-line player who scored goals. I hope there's elements of both in his game, but time will tell,'' Wild general manager Chuck Fletcher said.
The Wild were willing to bring Zucker in now instead of sending him for the remainder of the season to the Houston Aeros, their AHL affiliate, at the expense of starting his free-agent clock a year earlier. To make room, they reassigned forward Chad Rau to the Aeros.
''We thought it would be a great experience for Jason to experience NHL play and to see the pace of the play firsthand and to familiarize himself with our systems and perhaps most importantly familiarize our coaches with him as a player,'' Fletcher said.
Zucker said he will bring ''no expectations'' to what is essentially an early tryout for the 2012-13 squad.
''I'll go in with an open mind and see what I can do. Obviously, it's a feeling-out process,'' Zucker said.
With recent high draft picks like Mikael Granlund, Charlie Coyle, Brett Bulmer, Johan Larsson and Zack Phillips all expected to be in training camp next fall, too, the Wild have a lot to look, well, forward to, even if they are unlikely to make the team all at once.
''It's not something that's down the road. We're starting to hit that road right now,'' Yeo said.
---
---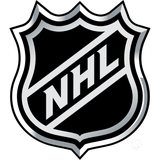 Get more from National Hockey League
Follow your favorites to get information about games, news and more
---