National Hockey League
National Hockey League
Why the Bruins shouldn't trade Marc Savard
Published
Jul. 13, 2010 1:00 a.m. ET

The Boston Bruins have 18 players under contract, less than $2 million in cap space and Blake Wheeler and Gregory Campbell heading to arbitration in the near future. Not to mention the fact No. 2 overall draft pick, Tyler Seguin, will likely make more than $3 million against the cap (don't forget about accounting for those bonuses) judging by the contracts of Taylor Hall ($3.75 million), Victor Hedman ($3.5 million) and Matt Duchene ($3.2 million).
So, yes, the Bruins have some work to do before the weather starts to cool. But trading Marc Savard? That wouldn't be very savvy.
The Bruins are a team in win-now mode. Zdeno Chara isn't getting any younger at 33 and with one year left on his deal and no Stanley Cup ring on his finger, will Chara look elsewhere next summer if the Bruins prematurely become casualties of the salary cap? Not that you want to make moves to appease one player, but Chara came to the Bruins with the idea the team was coming into its own and would challenge for the Cup. If they trade away their best point-producer this summer (after trading away their best goal-scorer a year ago) Chara's perception may not be the same.
(Savard didn't lead the B's in scoring because of injury, but still had the team's best PPG.)
And here we are talking about a team that scored the fewest amount of goals in the NHL last season (dropping by nearly a full marker per game from the year prior when they had the second-best offense); why is getting rid of a guy who can create as much offense as Savard a good idea?
Sure, Savard has some concussion concerns, but so did Patrice Bergeron and he came back with flying colors last season, leading the Bruins in scoring and making it onto the exclusive Team Canada Olympic squad. Heck, Savard himself returned from his time off the ice by scoring a huge OT-winning goal in Game 1 of Boston's second round series versus the Philadelphia Flyers.
If the Bruins were to move Savard it would entirely have to do with cap space, which makes trading him seem even less sensible because Savard's cap hit of slightly more than $4 million (fifth-highest on Boston) is a great deal for someone capable of an 80- or 90-point season.
There are six teams whose best point-producer made less than Savard last season and was no higher than the fifth-highest paid player on the team: Derek Roy's $4 million in Buffalo; Stephen Weiss' $3.1 million in Florida; Mikko Koivu's $3.25 million in Minnesota; Patric Hornqvist's entry level salary in Nashville; Zach Parise's $3.125 million in New Jersey; and Steven Stamkos' $3.725 million in Tampa Bay.
With Hornqvist an RFA this off-season, Parise and Stamkos RFAs next off-season and Koivu set to be a UFA next summer as well, all the best players on this list will soon be making more than Savard, who won't see a new contract until 2017. And would you take Roy or Weiss over "Savvy?" Heck no.
So what can the Bruins do instead? How about demoting Michael Ryder, currently the No. 3 right winger on the depth chart. Ryder is far from living up to his $4 million cap hit and clearing his roster spot would nicely make room for Seguin to step in on the right side, a position he's comfortable moving off center to.
"I think I can be a playmaker, a goal-scorer, a right winger or a center," Seguin said in Los Angeles.
Where could Savard realistically even be moved to? He has a no-trade clause and it was rumored he would only waive it to go to Ottawa or Toronto. This isn't the type of inter-divisional trade Boston wants to be making, especially since Toronto isn't going anywhere until they find someone else who can produce up front.
If the Bruins rid themselves of Ryder, sign Seguin for around $ 3 million and keep Gregory Campbell around for the third or fourth line at less than $1 million, they'll have about $1 million to sign one depth-line forward. This doesn't take into account RFA Wheeler, who will make around $2.5 million or so, but at that point, wouldn't you rather look at moving Dennis Seidenberg's $3.25 million and filling that hole than trading your best forward? If that's not in the cards, wouldn't you rather look at moving an overpaid, overvalued Wheeler (a third-liner on this team who would net a greater return than Seidenberg) than Savard?
WITH SAVARD
Sturm — Savard — Horton
Lucic — Krejci — Recchi
Wheeler — Bergeron — Seguin
Even without Wheeler, this top three looks tough.
WITHOUT SAVARD
Sturm — Krejci — Horton
Lucic — Bergeron — Recchi
Wheeler — Seguin — Ryder
Yes, the Bruins think Krejci is capable of being a No. 1 center, but he's not yet ready to assume that role on a top team.
Now, of course there would be a return for Savard, but it couldn't be anything immediately significant because that would defeat the whole purpose of shedding salary. And again, this Bruins team has to be in the mentality of "the now" instead of making sure they're fine down the road.
Boston still has Toronto's first pick next year, as well as their own, with prospects Joe Colborne (a big center), Jordan Caron and Zach Hamill, among others, coming down the pipe. This isn't a team that should be concerned with securing its future.
The last time the Bruins traded their first-line playmaking center, Joe Thornton went to the Sharks and Boston missed the playoffs two years in a row. Now, they didn't miss because they traded Thornton, but none of the players coming back (Marco Sturm, Brad Stuart, Wayne Primeau) were the reason the Bruins turned it around. The trade freed up cap space to sign another playmaking forward (Savard), which is a benefit Boston wouldn't get this time around.
In this era of offense, the Bruins should look at last season as a reason why they need Savard; they won't be winning a Cup if they subtract from the forward unit starting at the top. The window of opportunity is small in the NHL and the Bruins can now see it.
But there is no way they can trade Savard's salary without taking a step down at a time when they should be thinking about taking a step up.
Rory Boylen is TheHockeyNews.com's web editor. His blog appears regularly and his column, The Boylen Point, appears Tuesdays on THN.com.
For more great profiles, news and views from the world of hockey, subscribe to The Hockey News magazine.
---
---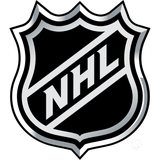 Get more from National Hockey League
Follow your favorites to get information about games, news and more
---