Tyler Toffoli
Tyler Toffoli
Weary Kings to face rested Oilers (Dec 29, 2016)
Published
Dec. 29, 2016 8:06 a.m. ET

EDMONTON, Alberta -- The Edmonton Oilers got to enjoy an extended Christmas break. The Los Angeles Kings will come into Edmonton with tired legs.
The NHL schedule maker treated the Oilers like they were at the top of the nice list over the Christmas holidays; the Oilers played in San Jose Dec. 23, then got a six-day break that ends with Thursday's home date against the Kings.
The Kings played in Vancouver Wednesday night, losing 2-1. So they'll arrive in Edmonton with little time to recover from the defeat.
Meanwhile, the Oilers will be entering the post-Christmas period with an air of confidence that hasn't been evident in this organization for, well, a decade. The Oilers currently sit in the second spot in the Pacific Division, heady territory for a team that hasn't been in a playoff game since Game 7 of the 2006 Stanley Cup final, which Edmonton lost to the Carolina Hurricanes.
"It definitely feels good," said Connor McDavid, who leads the team with 42 points in 36 games. "We put ourselves in a good spot after the first half (of the season) and we had a good Christmas, everyone with their families and all that. So, everyone's back and recharged and ready to go."
"You enjoy the holidays a lot more when you look at the standings," said Oilers right winger Jordan Eberle, who is in his seventh season with the team and has yet to skate in a playoff game. "That's great. So, it was good to regenerate and refocus and get back at it, here. There are some things we needed to clean up and we've got a lot of teams that are going to be fighting for playoff spots."
While the Oilers enjoyed the break, they were hot before it -- claiming five out of a possible six points on a three-game jaunt through St. Louis, Arizona and San Jose.
Oilers veteran defenseman Andrej Sekera did not practice Wednesday. Coach Todd McLellan said Sekera was ill and will be reevaluated Thursday to see if he can go against the Kings or not.
Meanwhile, Kings center Tyler Toffoli did not get on the plane for the road trip to Canada. He has 20 points this season, and is listed as day-to-day with a lower-body injury.
With Toffoli out, the Kings, sitting in fourth place in the Pacific Division, have juggled lines -- including a rejigged unit that will feature Dustin Brown, Anze Kopitar and Marian Gaborik. All three have been reliable scorers in the past who have struggled so far in 2016-17. The three have eight goals between them. But the line didn't produce a point in Wednesday's loss to the Canucks.
In fact, after team leader Jeff Carter's 19 goals, no other King has more than eight.
With these kinds of offensive woes, it's amazing that the Kings still hold a wild-card spot.
"We seem to be really hungry on the road trip," defenseman Drew Doughty told the NHL's official website before the Canucks game. "We were kind of sick of winning three games and losing three games. We knew we had to become more consistent and we put a lot of focus on that."
Kings coach Daryl Sutter said, with his team's scoring woes, it can't afford to get behind like it did in the loss to Vancouver.
"I just think that we don't have a lot of scoring in our lineup, especially with Tyler out, and if you get down one, you're fine, but if you get down two, you're playing a different game then."
To eliminate the losses, the Kings will need to find more goals. Edmonton would be a good place to start.
---
---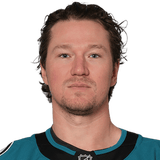 Get more from Tyler Toffoli
Follow your favorites to get information about games, news and more
---