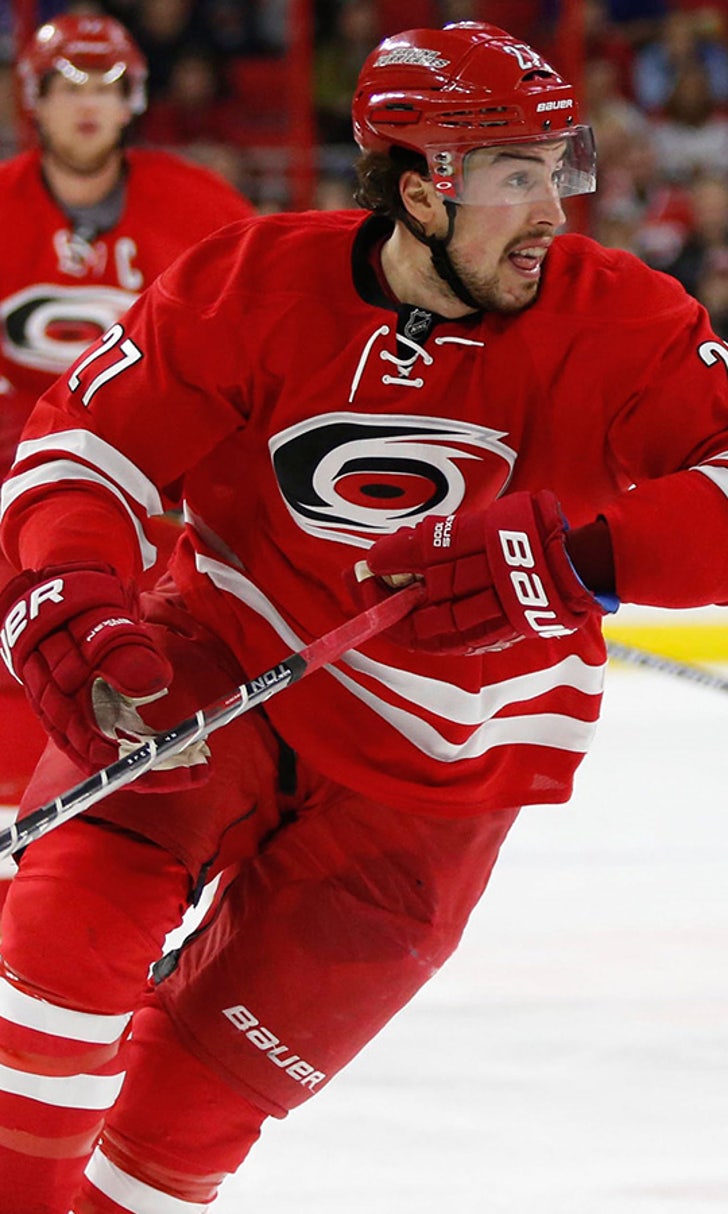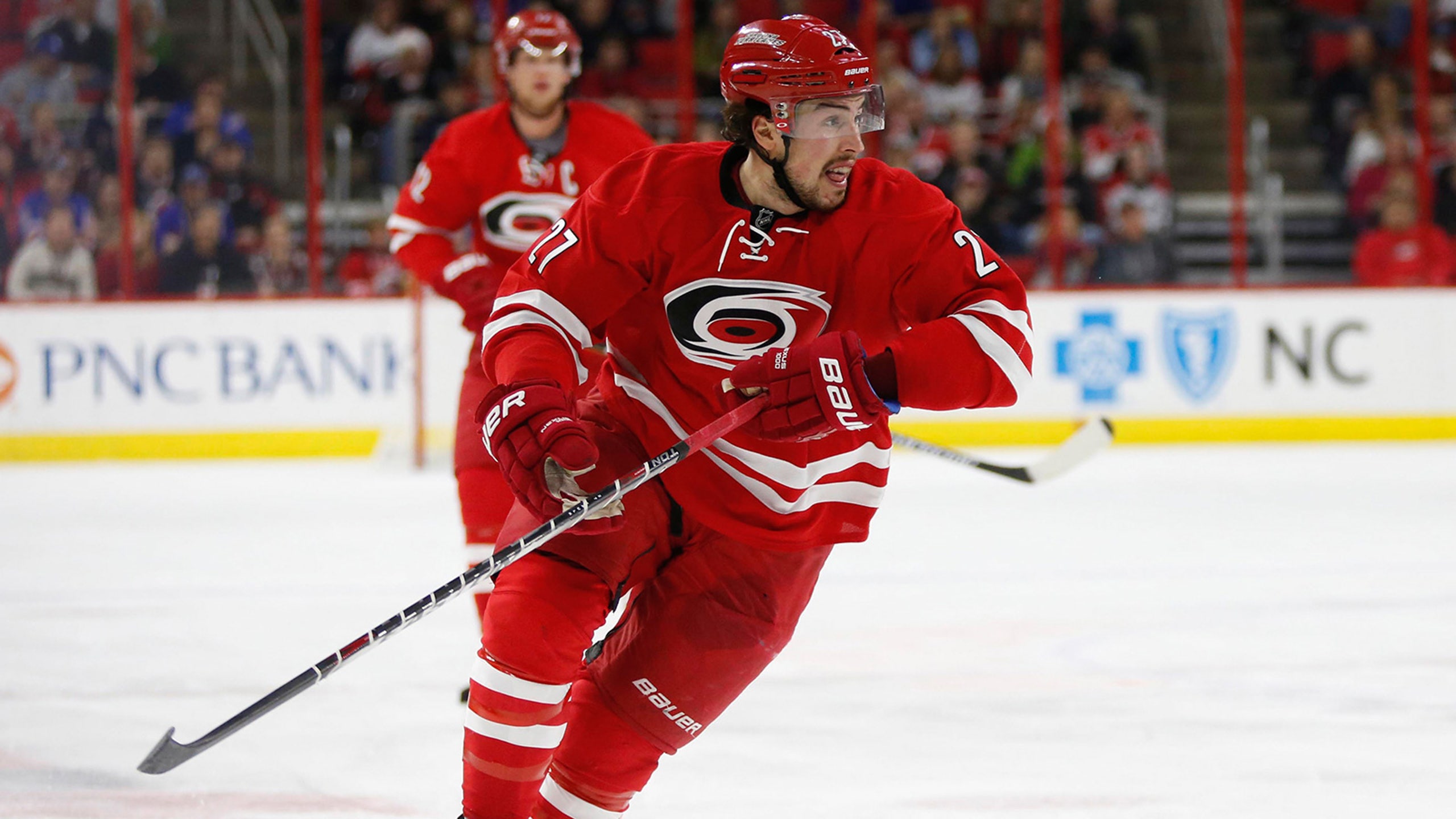 Versteeg likens Hurricanes' Faulk to Blackhawks' Keith, Seabrook
BY foxsports • January 29, 2016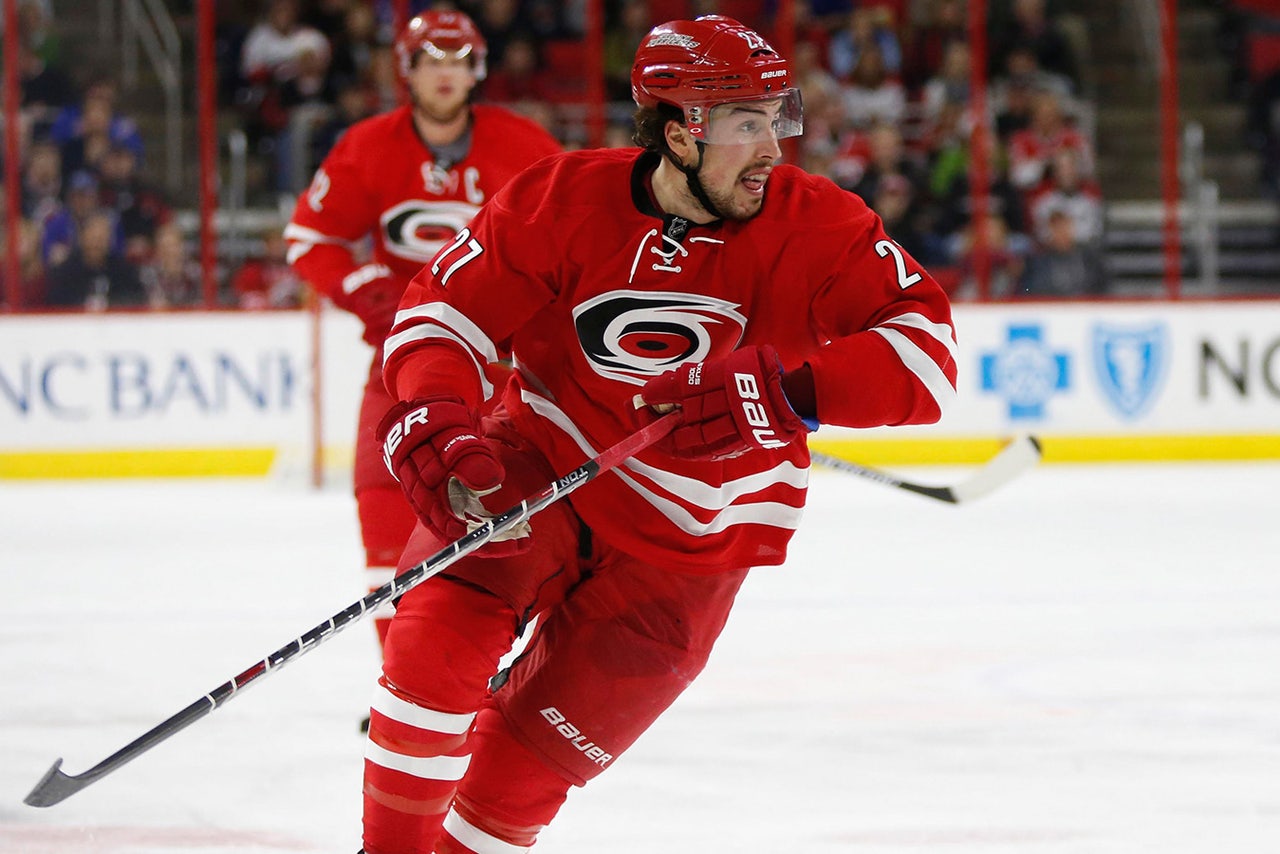 Carolina Hurricanes forward Kris Versteeg sees a great deal of promise in defenseman Justin Faulk, who in his own right is just a few hours shy of making his second straight NHL All-Star Game appearance.
Versteeg, however, sees more in store and was quick to compare the 23-year-old Faulk with a pair of his former Chicago Blackhawks teammates: two-time Norris Trophy-winning Duncan Keith and Brent Seabrook. 
"(Keith and Seabrook) were really good when they were young, but when they got to 25, 26, 27 was when you could really see what they were as players. 'Faulker' is still a couple of years away from us seeing what he can really do. But he's very mature for a young guy."
Faulk scored the first 12 of his 14 goals this season on the power play, putting him on the radar of Sheldon Souray's NHL record for a defenseman of 19 man-advantage tallies.
A second-round pick of the 2010 draft, Faulk is one goal shy of his career-high total of last season. Faulk also has 19 assists for a team-leading 33 points with the Hurricanes (23-20-8), who cruised to a 5-0 victory over the Blackhawks on Tuesday to enter the All-Star break on a scintillating 7-2-1 run.
Faulk, who was named to the 2014 United States Olympic team, has scored 47 career goals and set up 104 others in parts of five seasons with Carolina.
Faulk will compete in the puck control relay during the All-Star Game skills competition on Saturday.
---
---