National Hockey League
National Hockey League
Vanek, Canadiens topple Avalanche 6-3
Published
Mar. 18, 2014 10:30 p.m. ET

MONTREAL (AP) Thomas Vanek found a way to take the spotlight away from Patrick Roy's return to Montreal as head coach of the Colorado Avalanche.
Thomas had a hat trick in Colorado's 6-3 victory over the Canadiens on Tuesday night.
It was a game that had the 21,273 in the Bell Centre seats rocking even before the puck was dropped.
Travis Moen also scored a spin-around goal worthy of a first-line forward.
And the game had a spectacular performance from Colorado rookie Nathan MacKinnon, who dazzled the crowd and the Canadiens defense for an entire shift before scoring his 23rd goal of the season in the first period.
Colorado defenseman John Mitchell was taken to a hospital for tests after crashing back-first into the end boards at 8:02 of the second period. Roy had no update on his condition after the game other than that it was a back injury.
The game started with the spotlight on Roy, but players from both teams made sure it was game to remember as well.
''I thought both teams played really well and tonight the puck bounced their way,'' said Roy, the former Canadiens goaltending great who was on his first trip to Montreal as an NHL coach.
There was no pregame ceremony for the player once known as Saint Patrick, but he didn't need one. The fans gave him a long, rousing ovation when he was shown on the scoreboard during the national anthems.
Some wondered how the Bell Centre crowd would react to Roy, who won Stanley Cups for the Canadiens in 1986 and 1993 but later demanded a trade and was on the outs with the organization until 2008 when they retired his No. 33 jersey.
''I thought they showed lot of class,'' Roy said.'' It was nice. They didn't make a big thing and that's the way I wanted it.''
Brandon Prust, who left the game late in the first period with an apparent shoulder injury, returned to score a goal and set up Moen's tally for Montreal, which won its third game in a row.
Trailing by two goals, Roy pulled goalie Jean-Sebastien Giguere with 2:20 left to play, but Dale Weise scored into the empty net.
Max Talbot and Jamie McGinn also had goals for the Avalanche, who lost for only the third time in 10 games. The Avs end a three-game road trip Wednesday night in Winnipeg.
Vanek has had several scoring chances since he was acquired from the New York Islanders, who had got him early in the season from the Buffalo Sabres. He broke through against Colorado.
''It was frustrating,'' he said. ''I think I'm pretty emotional out there and sometimes I show my frustration too much.
''But it's been a tough year moving around, trying to get your first goal with Buffalo and then a new team and then here. But I thought we were generating chances and it just didn't go in. Getting that first goal was nice. I was really pressing the last few games.''
The Avalanche players wanted to win for Roy, who has taken them from last to fourth in the Western Conference in one season and who could be the NHL's coach of the year.
Roy's team responded with a strong opening period.
No. 1 overall draft pick MacKinnon put on a show as he ragged the puck in the Montreal zone for most of an entire shift. Then he got the puck alone in front of the net off a strange deflection and deked Carey Price at 18:03.
He got 20:55 of ice time and, other than Vanek, was perhaps the best player in the game.
Even Montreal coach Michel Therrien was impressed.
''For an 18-year-old kid. ... I had the luxury of coaching great ones at 18 and 19 years old (Sidney Crosby and Evgeni Malkin) and he's right there,'' Therrien said. ''He's a special player.''
Roy knew his players wanted to get him the victory, even though he told them to concentrate on getting the two points.
''(Ryan) O'Reilly was hurt and I knew he wanted to play,'' Roy said. ''(Paul) Stastny came back (from a back injury) tonight.
''I knew what they were doing. I have a lot of respect for my players and I appreciate it, but I didn't want them to feel the pressure of winning a game for their coach. I wanted them to win for the team. I don't want to put myself ahead of the team. I didn't need a special night.''
The Canadiens bounced back in the second, as Vanek tapped one into an open goal after David Desharnais lured Giguere out of his net on a rush at 7:44.
Talbot was parked at the doorstep to knock in a Matt Duchene pass at 9:33, but Moen tied the score at 10:21 with his second of the season and his first since Nov. 22. Prust dove to chip the puck into the middle, where Moen caught it, then did a spin-around move to beat Giguere with a backhand.
Giguere took a holding the stick penalty and Vanek made him pay as he converted a Max Pacioretty pass on a power play for the game-winner at 14:45. Montreal was on the power play again when Vanek reached behind his back to deflect an Alexei Emelin shot in at 17:40 for the hat trick.
Weise added an empty-netter at 19:00, giving each member of the checking line a goal.
''We were energized tonight,'' Prust said. ''We knew it was going to be a big game. We knew they would come hard to get Patty the win, so we're glad we spoiled it.''
Notes: It was Roy's first game against Montreal since he was a player on Nov. 6, 2001. Roy opted to play Montreal native Giguere as No. 1 Semyon Varlamov sat out. Roy said Reto Berra will start in goal in Winnipeg. ... Stastny returned from after missing four games with a back injury. ... The Avs went into the game with the NHL's fourth-best power play and Montreal with the fourth-best penalty kill.
---
---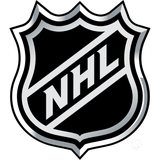 Get more from National Hockey League
Follow your favorites to get information about games, news and more
---