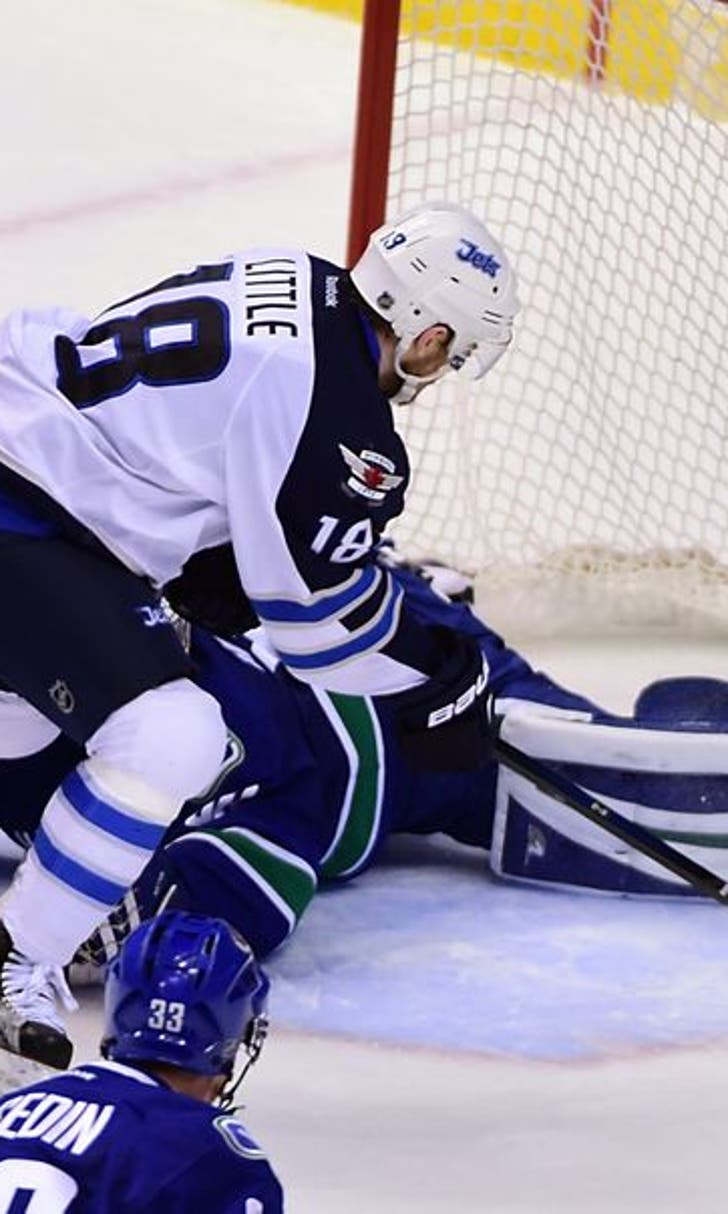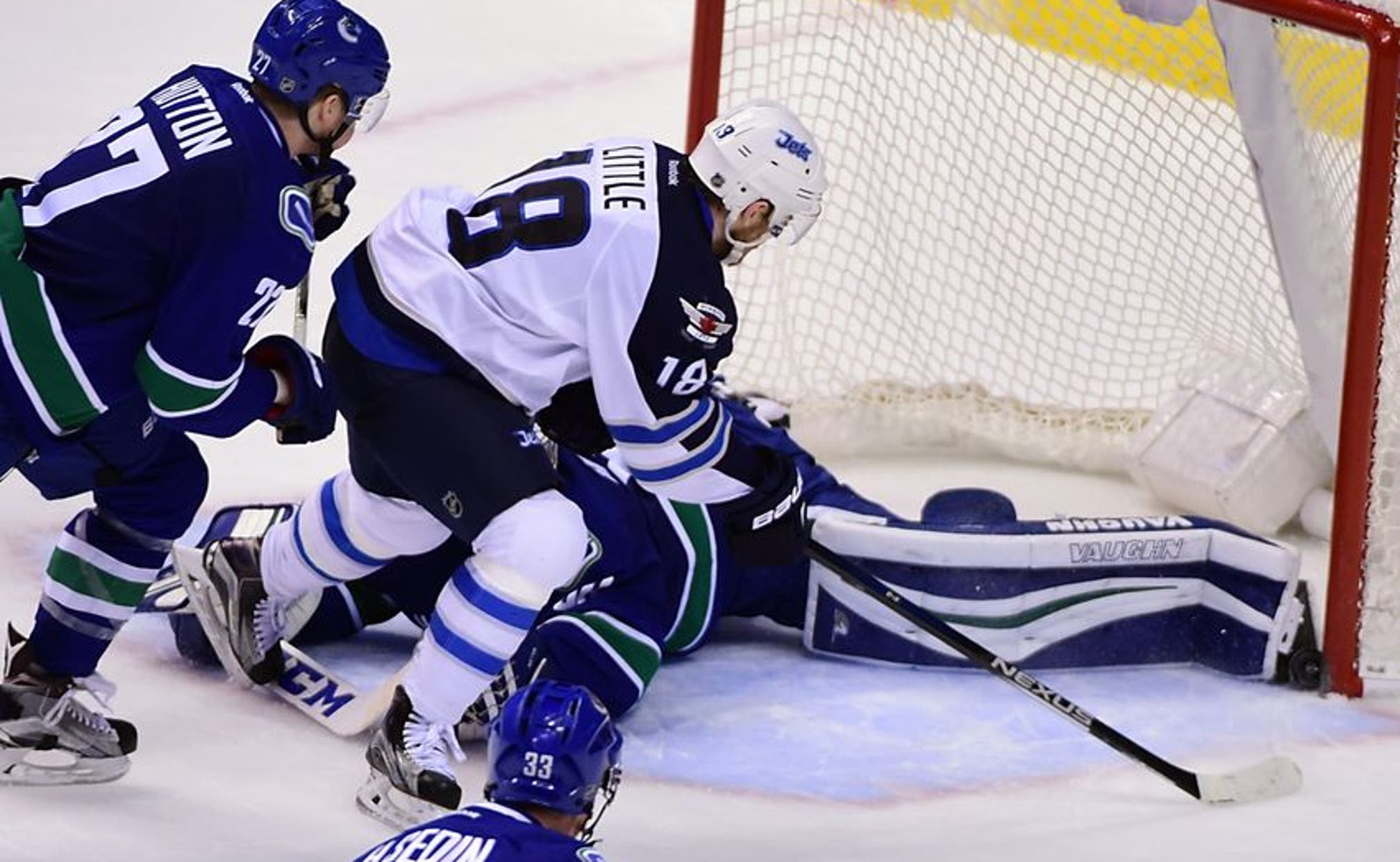 Vancouver Canucks Score First, Lose 4-1 to Winnipeg Jets
BY Fansided and Jeff Godley/FanSided via The Canuck Way • December 23, 2016
The Vancouver Canucks failed to win two home games in three nights versus the Winnipeg Jets, who won the rematch of Tuesday's game by a 4-1 score.
On Tuesday, the Vancouver Canucks beat the Winnipeg Jets 4-1.
Thursday, the same two teams took to the same ice, this time with the opposite result.
Markus Granlund got the Canucks on the board first, for just the first time in seven games. After Loui Eriksson stole the puck behind the Jets' goal, he found Granlund in the slot for the one-timer.
More from The Canuck Way
Vancouver outshot Winnipeg 9-5 in the first period.
For most of the second period, the two teams played each other to a stalemate. The one-goal Canucks lead stood until the final minute. Then Patrik Laine, who was held off the scoresheet on Tuesday, took a pass from Nikolaj Ehlers and fired a perfect shot over the glove of Ryan Miller.
Winnipeg picked up the third period exactly where they left off in the second. This time, Ehlers did the damage himself, scoring twice in the third period:
Bryan Little added a fourth goal on a controversial play. Miller made a save with his left pad, but could not cover the puck. Fishing for the puck, Little first pushed the pad out of the way before tapping the puck in:
The call on the ice was a goal, and the officials reviewed and confirmed that call. Then the Canucks challenged for goaltender interference, the officials again reviewed the play, and the call on ice stood once again.
If you recall, Alexandre Burrows had a goal disallowed back in November on a similar play:
The Canucks did not muster much of a pushback late in the game. In total, they only managed five third period shots.
After losing 4-1 to the Canucks, the Jets returned the favor tonight.
Final Score:
| | | | | |
| --- | --- | --- | --- | --- |
| | 1 | 2 | 3 | T |
| Canucks | 1 | 0 | 0 | 1 |
| Jets | 0 | 1 | 3 | 4 |
Canucks Player of the Game:
Markus Granlund
C, Vancouver Canucks
60The lone goal-scorer for the Canucks, Granlund was second to only Henrik Sedin in forward ice-time. He also nearly set up Loui Eriksson for another Canucks goal in the second period.
Henrik Sedin's 1200th game (congratulations, Hank!) ends in defeat. The Sedins were also held off the scoresheet tonight, after combining for three assists last game.
Worse, their linemate Jannik Hansen left the game with an injury in the second period:
Coach Willie Desjardins did not have an update on Hansen after the game. Hansen only recently returned after missing several weeks with a rib fracture.
The Vancouver Canucks were unable to make it two straight against the Winnipeg Jets. They will squeeze in one more game before Christmas, tomorrow night against the Calgary Flames.
---
---