National Hockey League
National Hockey League
Tight bond for Devils' Clarkson, DeBoer
Published
Jun. 8, 2012 1:00 a.m. ET

Coaches and players often talk about the bonds that develop over time. It would be difficult to find a stronger relationship than the one between Devils coach Peter DeBoer and right wing David Clarkson.
Their union has spanned nine years and has the coach and the right wing in the Stanley Cup Final. The player and the coach hold each other in high regard.
"He's a big part of the reason I'm here today," said Clarkson. "As a kid, he believed in me; pushed me in the right direction. When I heard he was coming [to be the coach] I was excited," Clarkson added. "You know what you're getting and he knows what he's getting, as well.
"The kind of season I've had, he's been a big part of that," Clarkson added. "Guys would ask me about him but I think everyone found out pretty [quickly] what he was like; straight-up guy."
Clarkson set a career high with 30 goals and 46 points in the regular season. He has scored three goals and 12 points while playing in all 22 playoff games.
"Clarkie is a great story," DeBoer said of Clarkson. "We won a Memorial Cup together [in 2002-03 with the Ontario Hockey League's Kitchener Rangers]. Coaches have a lot of time for guys who aren't handed anything. He wasn't handed a job in junior hockey; he wasn't drafted in the NHL. I believe he went to Ottawa's rookie camp as a walk-on and got cut — or Carolina's, maybe — and [GM] Lou [Lamoriello] gave him a chance in New Jersey. He's a guy who's worked for everything he's got. You have a lot of time for people like that."
• DeBoer had praise for long-time friend Paul Maurice when asked for his reaction to the news that the ex-Carolina Hurricanes and Toronto Maple Leafs coach accepted the head coaching position with Metallurg Magnitorsk of the Kontinental Hockey League. Maurice has a 460-457-99-68 record in 15 seasons with Carolina and Toronto. He guided the Hurricanes to Stanley Cup Final in 2001-02, where they lost in five games to the Detroit Red Wings.
Maurice will bring Tom Barrasso to be Metallurg's goaltending coach. Barrasso had spent the last three seasons as the Carolina Hurricanes' goaltending coach.
The Russian sports newspaper, SovSports, reported the hiring on Friday. Yahoo! Sports translated the story into English.
"I think it's great," DeBoer said. "This is a guy who coached 15 years in the NHL. Having had the opportunity to coach overseas in different events, they're great learning experience [and] you do nothing but come back a better coach anytime you can broaden your horizons like that. I think Paul's a fantastic coach and, a lot like [newly hired Calgary Flames coach] Bob Hartley, I'm sure we'll see him back — there will be a bidding war for him — in a year or two from now."
• The Devils had a bit of fun talking about the voluptuous woman who sat behind their bench in Game 4.
DeBoer caused his press conference to dissolve into hysterics when he said, "Focus? I thought that question [was going to be] about the lady behind our bench [in] the last game," to a question about his team's single-mindedness. "I thought we were headed that way. You saw my 100 percent focus on the game. That's discipline, I'll tell you."
Added Martin Brodeur: "Some guys did," when asked if the Devils found additional motivation from the lady.
• Kings right wing Dustin Brown is in the midst of an offensive slump at a most inopportune time. Despite having seven goals and 17 points in the Kings' run, he has not scored a goal since Game 1 of the Phoenix series and only has one assist against the Devils.
But Darryl Sutter isn't worried about his captain.
"He's still the physical guy, the hard guy to play against," Sutter said during his media availability at The Prudential Center on Friday afternoon. "You have to be careful of [talking about his offensive production] because he's a 20-some goal scorer that scores big goals for you. We still need him to do that. We still need him to be a physical guy and strong on the walls."
• The NHL Broadcasters' Association and the Professional Hockey Writers' Association announced in a joint statement Friday that the Buffalo Sabres play-by-play man Rick Jeanneret and Globe and Mail hockey columnist Roy MacGregor will receive the Foster Hewitt Memorial Award and the Elmer Ferguson Memorial Award for outstanding contributions as a hockey broadcaster and excellence in hockey journalism, respectively.
Both will be inducted into the Hockey Hall of Fame as "media honorees."
You can follow Denis Gorman on Twitter @DenisGorman
---
---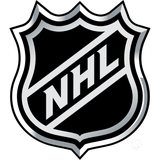 Get more from National Hockey League
Follow your favorites to get information about games, news and more
---