National Hockey League
National Hockey League
Thomas, Roloson duel in goal in Game 7
Published
May. 27, 2011 1:00 a.m. ET

Tim Thomas and Dwayne Roloson matched each other save for save for more than 50 minutes in the decisive seventh game of the Eastern Conference finals.
They both needed to be perfect.
Only one of them was.
Nathan Horton beat Roloson with 7:33 left for the only goal of the game, and the Boston Bruins beat the Tampa Bay Lightning 1-0 on Friday night to reach the Stanley Cup finals for the first time since 1990.
''I don't think he could have stopped that puck, and I don't think he could have done better than he did tonight,'' Lightning coach Guy Boucher said. ''To come back that strong in the seventh game, I think it's just a credit to the man.''
Roloson stopped 37 shots in all as the Bruins dominated the game but couldn't convert any of their early scoring chances.
Roloson stopped Milan Lucic on a breakaway in the first period and stopped Mark Recchi twice in quick succession in the second, leaving the game goal- and penalty-free more than halfway through the third. He saved at least one shot with his face, leaving him shaking his head to get his equipment or his head straightened out.
''We had some great scoring chances on Roloson and he stoned us for, what, 55 minutes or something like that,'' Lucic said. ''He did a great job all season long and was a big reason they made it to the Eastern Conference finals.''
For Roloson, who was yanked twice in the series and benched for another game, it was a stellar performance but not the shutout he needed for the Lightning to advance.
''He played unbelievable. I don't know how many times shots got redirected with his head. Those are probably going in under the crossbar,'' forward Ryan Malone said. ''Unfortunately, (we) couldn't get him a goal.''
Thomas made only 24 saves in the game, but that was enough.
''He was outstanding again. We just couldn't put one in,'' Boucher said. ''I think it was overtime the entire game, to be honest with you. That's how it felt, and I think the other team probably felt like that, too. It was for who was going to make that one mistake, and it was us.''
It was still scoreless when Andrew Ference passed the puck to David Krejci on the left side and Horton slid around to the right, where he received Krejci's centering pass and delicately deflected it around Roloson's left pad into the net.
''It's hard to look at. One little defensive mistake,'' Boucher said. ''They deserved that goal. They made it happen and they're going to the Stanley Cup finals.''
Acquired from the New York Islanders on Jan. 1, Roloson started Tampa Bay's first 15 postseason games this year, though he was pulled from Game 2 and again in Game 4. Mike Smith started Game 5, a 3-1 Boston victory that put the Bruins within one win of clinching, but when it came time to stave off elimination Boucher went back to Roloson.
The 41-year-old goalie improved to 7-0 in his career in elimination games, but couldn't make it 8 for 8 with a trip to the Stanley Cup finals on the line.
''It's always fun playing in Game 7s,'' Roloson said. ''It's a big game for us tonight. ... Unfortunately, we came out with one less goal than what we needed.''
After allowing 17 goals in his first five games this series, Roloson had his best performance of the series — good enough for almost any other night.
But this time he needed to be perfect.
''Roli played great for us. Really made some huge saves and kept us in there,'' forward Vincent Lecavalier said. ''Since the first day he came onto our team, he has been a great leader. He has been real steady back there for us and gave us that confidence to be able to play and knowing that he is going to make the big saves.''
---
---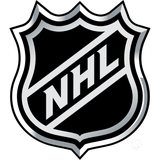 Get more from National Hockey League
Follow your favorites to get information about games, news and more
---