National Hockey League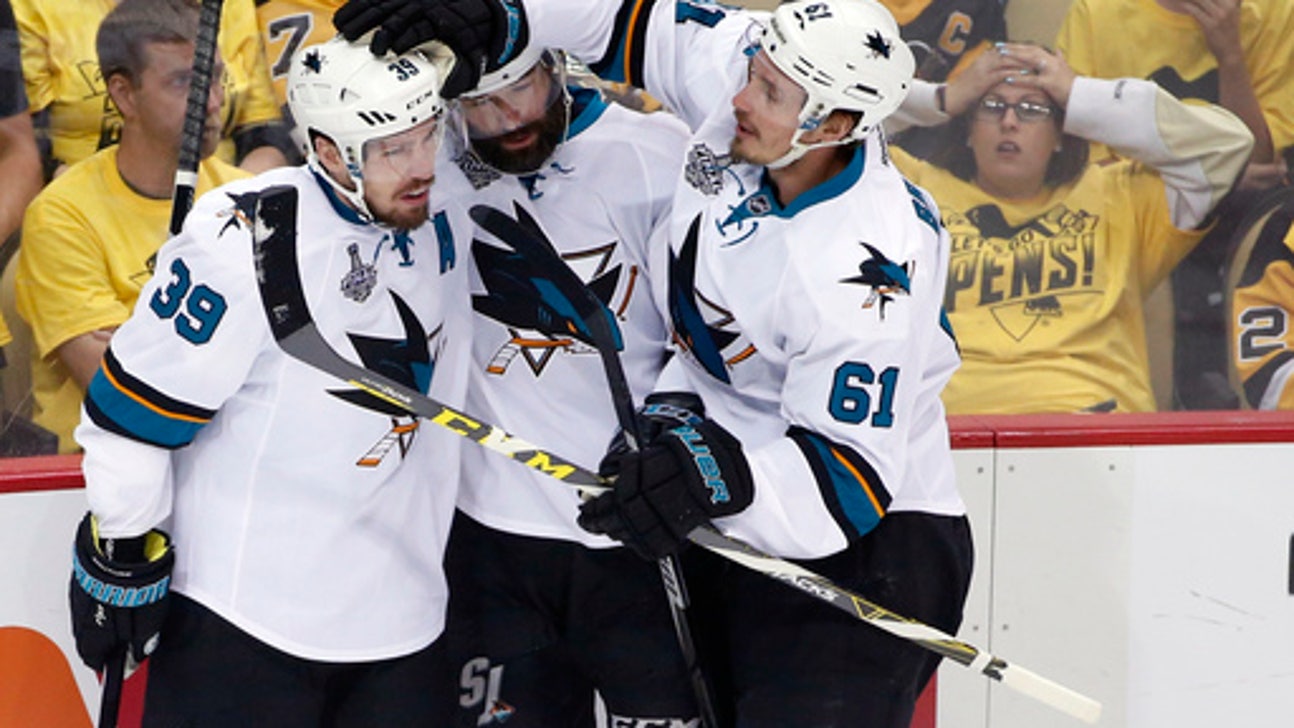 National Hockey League
The Latest: Sharks strike first, 2 quick goals in Game 5
Published
Jun. 9, 2016 9:44 p.m. ET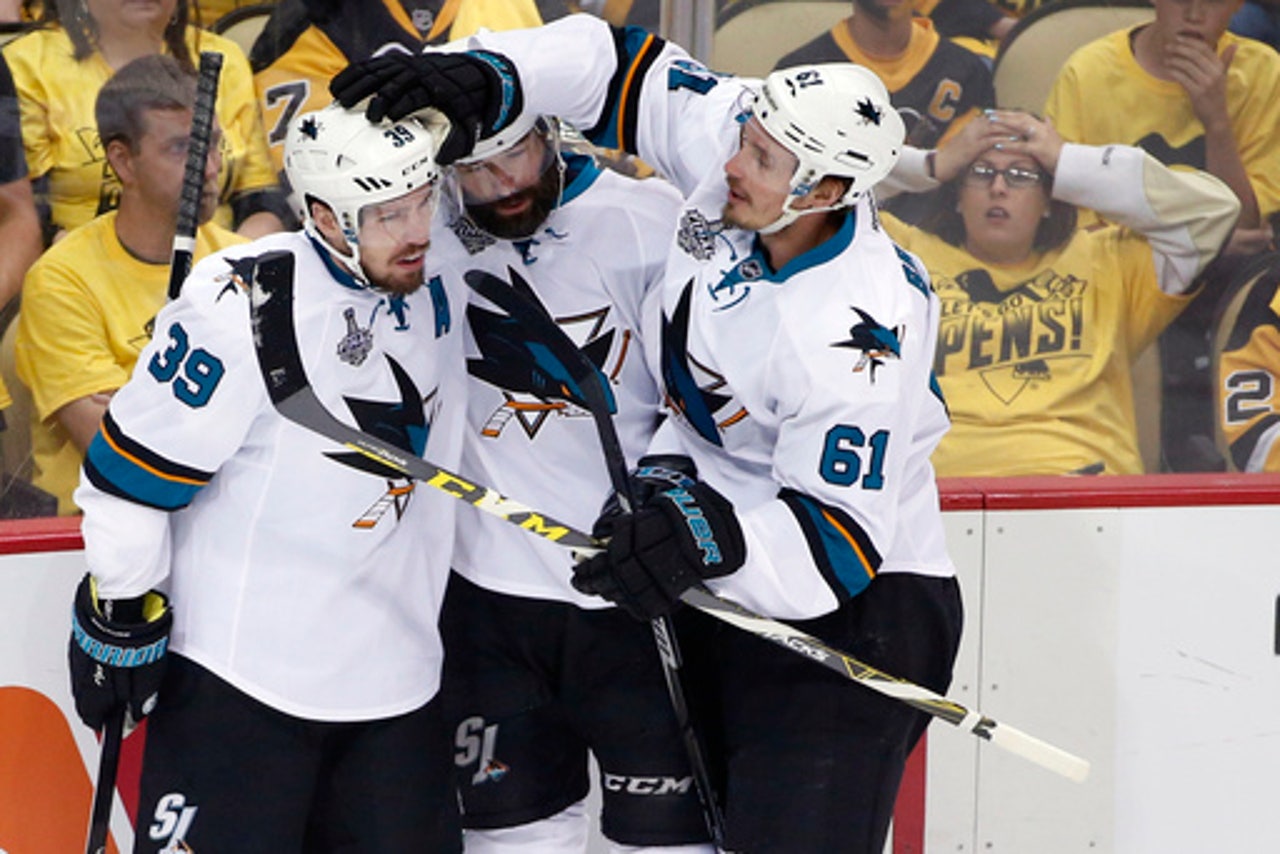 PITTSBURGH (AP) The Latest from Game 5 of the Stanley Cup Final between the Pittsburgh Penguins and the San Jose Sharks. The Penguins lead the series 3-1. (All times local):
8:30 p.m.
Goals are coming fast in Game 5 of the Stanley Cup final.
The Sharks scored goals 1:49 apart in the first period of Game 5 to take a 2-0 lead, stunning a Pittsburgh crowd eager to celebrate a Stanley Cup championship. The Penguins led the best-of-seven series 3-1 heading into Thursday night's game.
Brent Burns gave the Sharks their first lead of the final with a goal just 64 seconds into the game. Logan Couture then deflected in Justin Braun's shot from the right point to put the San Jose Sharks up 2-0 at the 2:53 mark.
It didn't last long: The Penguins answered with goals just 22 seconds apart. Evgeni Malkin cashed in on a power play and Carl Hagelin added another to make it 2-2 just 5:06 into the game.
---
7:55 p.m.
By the numbers:
Teams with a 3-1 series lead have gone on to win the Cup 31 of 32 times. The 1942 Toronto Maple Leafs are the lone NHL team to overcome a 3-0 deficit to win.
The Penguins have not trailed over past 435 minutes and 46 seconds of game time. They're 5-2 during that stretch, with both losses in overtime.
With 14 playoff wins, Penguins goalie Matt Murray is one shy of matching NHL rookie record for one postseason set by Patrick Roy in 1986, and matched by Ron Hextall in `87 and Cam Ward in 2006.
The Sharks set a franchise record with 28 regular-season road wins, though they're 5-6 on the road in the playoffs.
San Jose goalie Martin Jones has allowed 19 goals in his past seven games since posting consecutive shutouts against St. Louis in Games 2-3 of Western Conference final.
Both teams have converted just one of eight power-play chances.
With three Cup championships, Pittsburgh is tied for ninth on the list with New Jersey. The New York Rangers and Islanders are tied for seventh with four each.
---
7:20 p.m.
Pittsburgh is ready for the biggest party in 56 years.
Thousands of fans descended on the streets surrounding Consol Energy Center on Thursday ahead of Game 5 of the Stanley Cup Final. The Penguins can become the first Pittsburgh team to win a championship at home since Bill Mazeroski's epic ninth-inning home run against the New York Yankees in Game 7 of the 1960 World Series.
Scalpers were asking $1,500 just to get in the door, though business was slow two hours before game time. With temperatures around 70 degrees and little humidity, many decided against forking over a mortgage payment in exchange for a folding chair, a frosty beverage or two and starting ''Let's Go Pens!'' chants.
The city and team have worked together to put a massive big screen television outside an arena gate, and added a second viewing spot at a downtown shopping square about a mile away.
---
6:50 p.m.
Pittsburgh Penguins coach Mike Sullivan is hoping Evgeni Malkin's performance in Game 4 can carry over into Game 5 of the Stanley Cup Final against San Jose.
Malkin posted his first points of the series with a goal and assist in a 3-1 victory at San Jose on Monday night. The goal, which put Pittsburgh up 2-0, stood up as the winner.
Sullivan says he's seen Malkin's performance improving both offensively and defensively as the series progresses.
Sidney Crosby has just two assists against San Jose, and is in the midst of a five-game scoring drought.
Defenseman Kris Letang has three assists, all of them setting up eventual winning goals.
---
6:30 p.m.
San Jose Sharks coach Peter DeBoer has a simple objective when it comes to Game 5 of the Stanley Cup Final against the Pittsburgh Penguins.
Scoring first would be a welcome change, DeBoer told reporters earlier in the day.
That's something the Sharks haven't done yet in a series they trail 3-1.
DeBoer, however, didn't want to paint his team into a corner. Should the Sharks not score first, he said, ''we can't just back the bus up and head home.''
DeBoer at least cleared up one issue regarding his lineup by announcing center Tomas Hertl will miss his third straight game with a lower-body injury.
---
6:10 p.m.
Sidney Crosby and the Pittsburgh Penguins have an opportunity to accomplish something not done since the final months of the Dwight D. Eisenhower's presidency: Win a championship at home.
With a 3-1 Stanley Cup Final series lead over San Jose, the Penguins will get that opportunity at the Consol Energy Center on Thursday night.
Pittsburgh hasn't had a chance to celebrate a title on home soil since Oct. 13, 1960. That's when Bill Mazeroski led off the ninth inning with a home run to clinch a 10-9 Game 7 victory over the New York Yankees at Forbes Field.
The Penguins celebrated their previous three championship victories on the road: at Minnesota in 1991, at Chicago in `92 and at Detroit in 2009.
The Pirates clinched their previous two World Series titles at Baltimore, in 1979 and `71, both in Game 7, while the Steelers' six Super Bowl titles have all come at neutral sites.
---
6 p.m.
The Pittsburgh Penguins are one victory away from clinching their fourth Stanley Cup championship.
Pittsburgh returns home for Game 5 on Thursday night holding a 3-1 series lead over the San Jose Sharks.
Forward Phil Kessel leads the Penguins in the playoffs with 21 points (10 goals, 11 assists). Rookie goalie Matt Murray has allowed just seven goals in four games against the Sharks.
The Penguins are seeking to win their second title since 2009. The Sharks are attempting to avoid elimination in making the franchise's first Cup Final appearance.
The Sharks have yet to hold a lead this series. They rallied from a 2-0 deficit to beat Pittsburgh 3-2 in overtime in Game 3.
A Sharks victory would force Game 6 at San Jose on Sunday.
---
---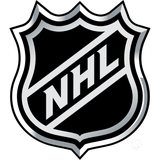 Get more from National Hockey League
Follow your favorites to get information about games, news and more
---