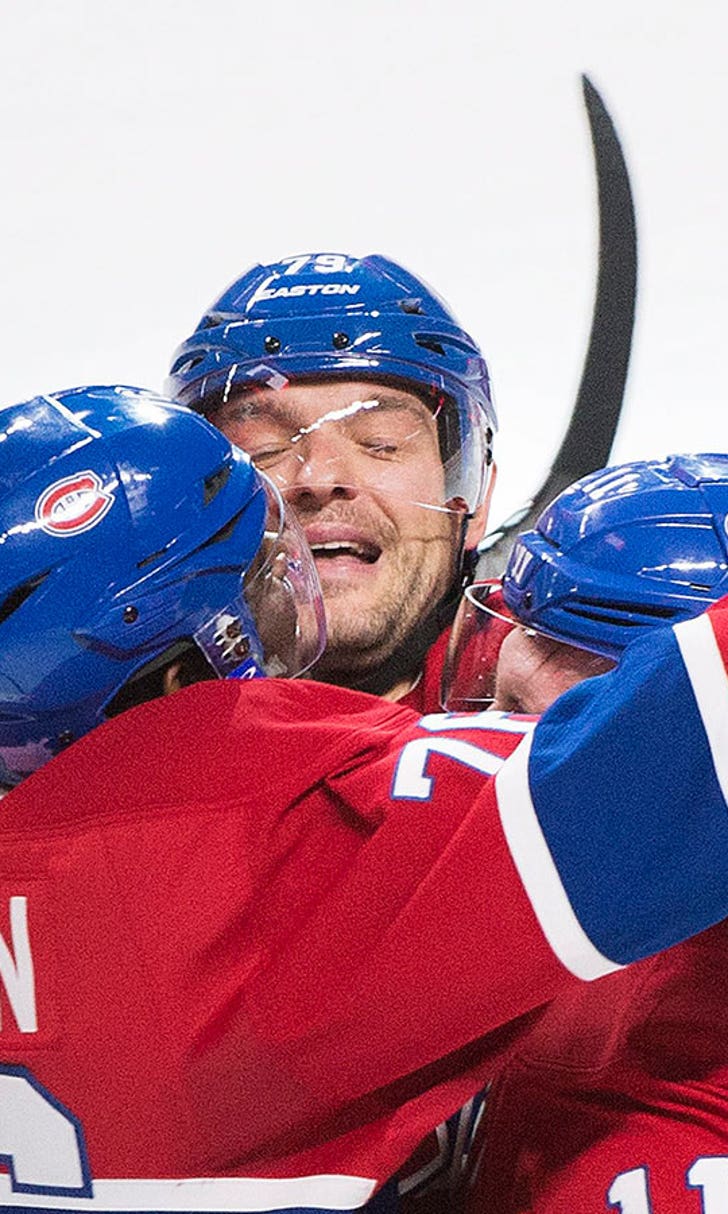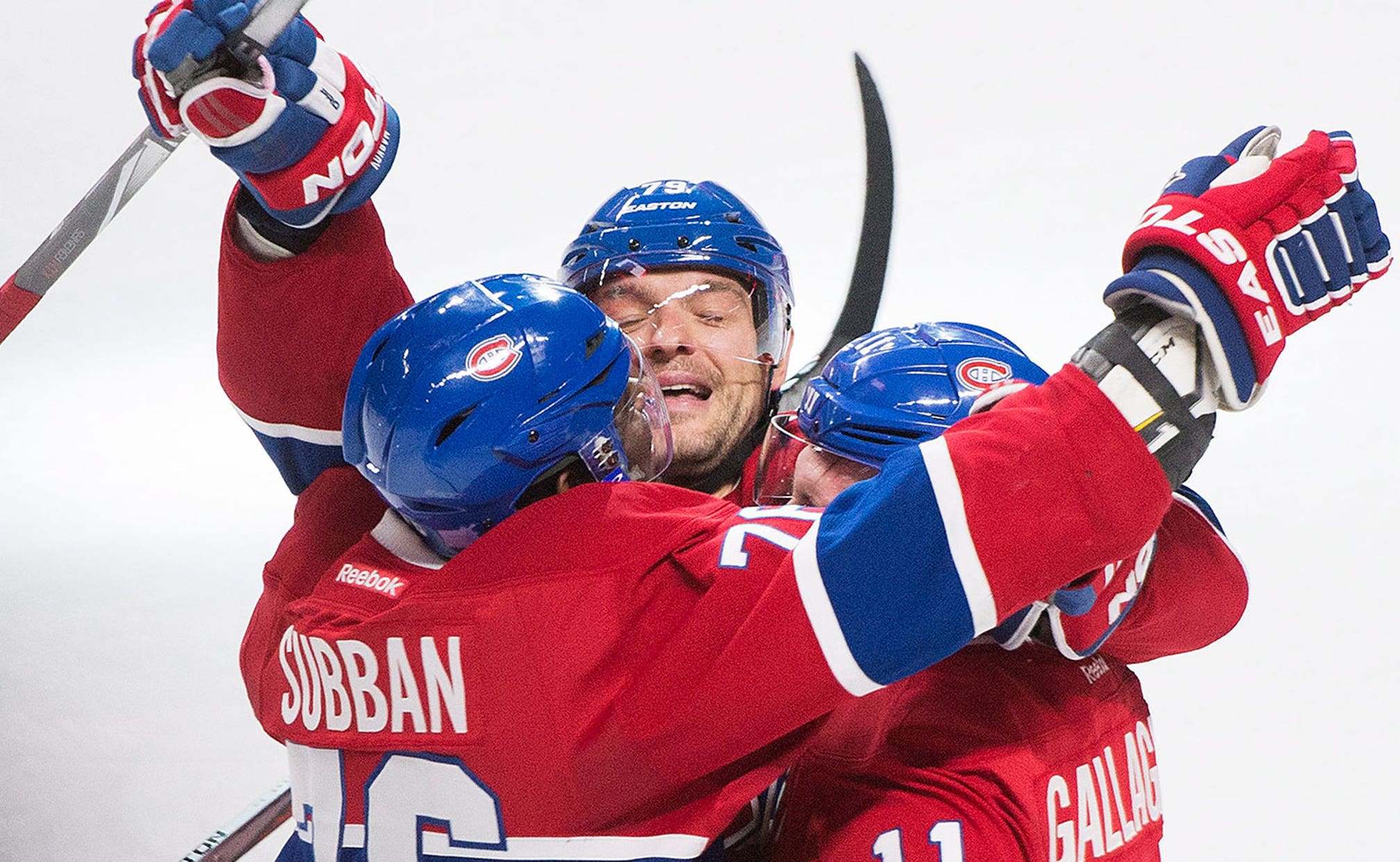 Subban, Pacioretty help Canadiens beat Leafs, improve to 9-0
BY foxsports • October 25, 2015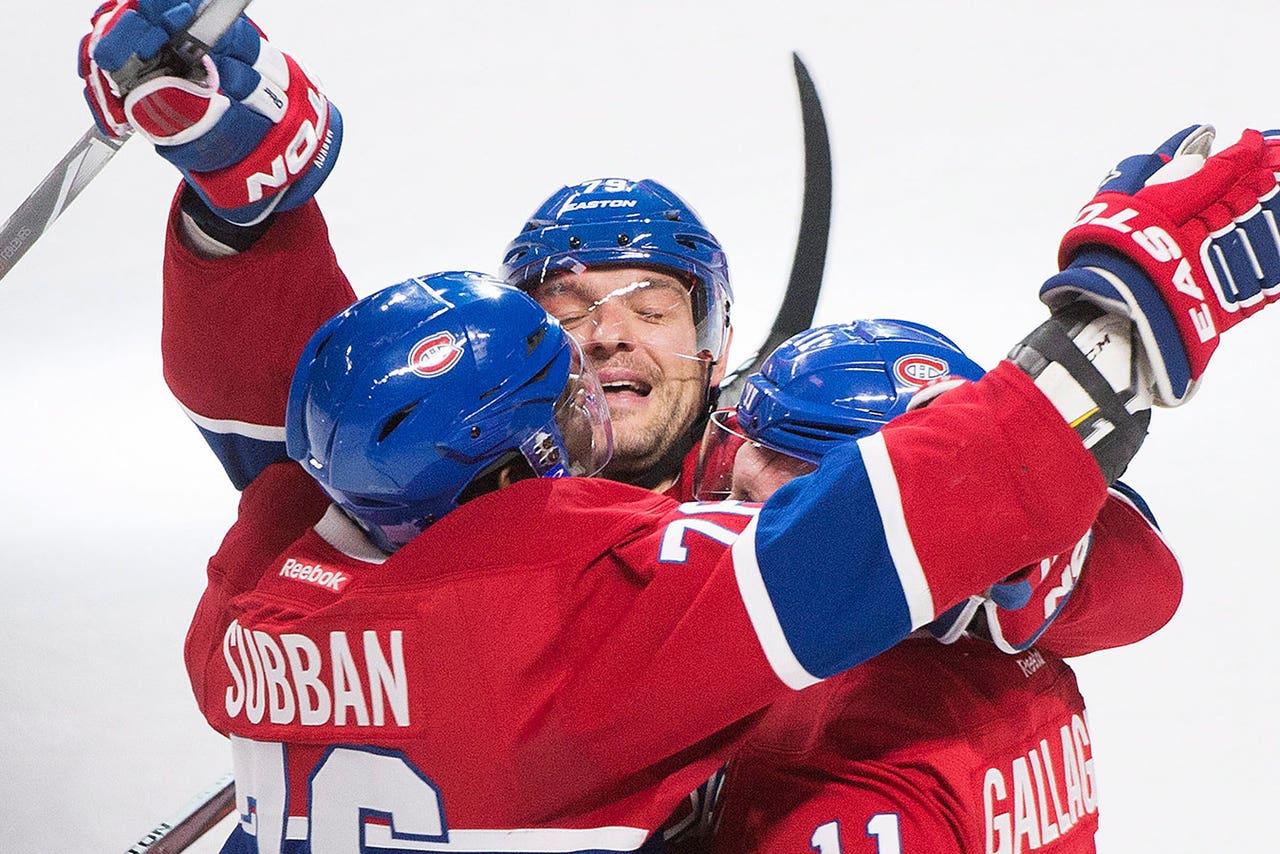 MONTREAL — Even when the Montreal Canadiens get outplayed lately, they have Carey Price in net to save the day.
The Canadiens were outshot 52-27 by the Toronto Maple Leafs on Saturday night but Price's stellar goaltending and three special teams goals lifted Montreal to a 5-3 victory that extended its season-opening winning streak to nine games.
The Canadiens are a victory away from tying the NHL record set by the Maple Leafs in 1993-94 and matched by Buffalo in 2006-07. Their next game is Tuesday at Vancouver.
''You have to give (the Leafs) credit, they came out hard,'' defenseman P.K. Subban said. ''They knew we'd be a bit tired and they pushed the pace.
''They did exactly what any team would want to do. But we've got Carey Price in net and he gave us an opportunity to win the game.''
Subban and Max Pacioretty each had a goal and assist, while Lars Eller, David Desharnais and Brendan Gallagher also scored for Montreal, which already has an NHL-record nine regulation wins to start the season.
''Our goal is not to break records, it's to win a Stanley Cup,'' Subban said. ''I think we'll save the champagne or whatever anyone expects us to do for another day.
''Personally, I think all we've accomplished is a good start. That's really all it is. There's a lot of hockey left to be played. Everybody's going to be talking about a lot of things over the next couple of days and that's fine, but for our team, it's about the next game and getting ready to play our best.''
Leo Komarov, James van Riemsdyk and Morgan Reilly scored for Toronto, which is winless in its last three games.
The Leafs had numerous chances, hit the goalpost a handful of times and became the first team this season to get three goals past Price. But it wasn't enough.
''We had quite a few chances, a 5-on-3, but (Price) made some big saves,'' Leafs captain Dion Phaneuf said. ''Whatever you want to call them — momentum saves, game-changers — he was solid.''
The Canadiens got the lead when Bernier was unable to hang onto Subban's cannon blast from the top of the right circle on a power play 10:53 into the game.
Toronto had a 23-11 shots advantage in the second but fell behind 5-2.
Alex Galchenyuk drove to the net and his rebound was banged in by Eller 1:54 into the second period.
Komarov got it back at 2:37 from in front to score after van Riemsdyk deflected Scott Harrison's point shot off Price.
Desharnais saw his pass on the rush up the right side go in off Michael Grabner's skate at 4:24 but van Riemsdyk got it back at 6:36, banging in the rebound of Phaneuf's shot off the end boards.
Pacioretty broke down the left side and beat Bernier between the pads short-handed with 4 1/2 minutes to go and Gallagher tipped Subban's shot in from the edge of the crease on a power play with 14 seconds left in the period.
Reilly scored 7:11 into the third when he picked the far corner with a shot on the off-wing on a rush.
NOTES: Bernier is now 1-7-3 against Montreal in his career. ... Byron Froese, recalled Friday from the Toronto Marlies, centered the fourth line for the Maple Leafs in his first NHL game. ... The Leafs placed forward Tyler Bozak (lower body) and defenseman Jake Gardiner (undisclosed) on the injured list this week. ... A moment of silence was observed before the game for former Canadiens player Jimmy Roberts, who died this week at age 75.
---
---